Monday 21st March – Friday 25th March – Harmony Week
Monday 28th March – Year 7 Immunisations
Friday 8th April – Final Day of Term 1
Monday 25th April – Anzac Day Public Holiday

Tuesday 26th April – Term 2 Commences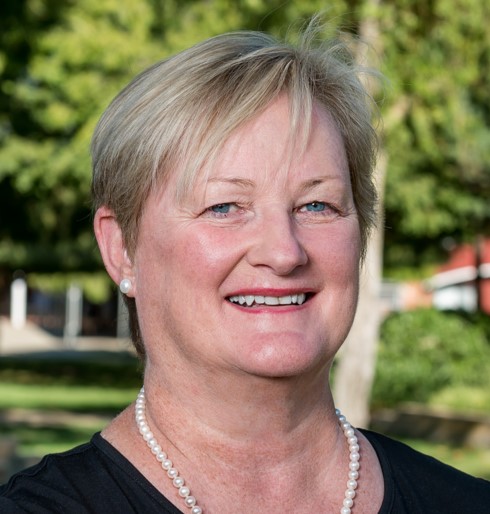 Focusing on our health
As Western Australia's exposure to COVID-19 increases apace, we are required to be agile and resilient on a daily basis, whilst focusing on our own health and the health and wellbeing of others. In this context, I attended a national education conference in Canberra this week which interrogated the importance of health.
Hosted by Independent Schools Australia (ISA) and the Association of Heads of Independent Schools of Australia (AHISA), the Forum theme was 'Health of the Nation', where politicians, researchers in e-safety and student wellbeing, advocates for indigenous reconciliation, governance experts and an economist gave the audience of principals and board members their respective prognoses on the health of young people, our schools and our nation.
Pleased to attend the ISA/AHISA Education Forum, and accompanied by Tranby's Chair of the Board, Dr Susan Roberts, it was fascinating to hear directly from Acting Minister for Education, Stuart Robert, and the Shadow Minister for Education, Tanya Plibersek on their vision for schools, the profession of teaching and Australia's approach to education more broadly. The Education Minister's comments were informative about future funding and also controversially, about the academic quality of those entering the teaching profession. See media coverage here of his speech here. 
With an election not far away, there was an obvious platform provided to both sides of politics to air policy and funding commitments. Apart from divergent views about teaching and curriculum, perhaps the most obvious point of difference was where each party placed their priorities; with Labor identifying ongoing investment in mental health for schools; providing funding for psychological and counselling services for Australia's young people, as a key commitment.
On this theme, Professor Donna Cross, from UWA, spoke powerfully about the mental health epidemic among children and adolescents in Australia today. Well known for her advocacy for social and emotional learning programs, Professor Cross astounded the audience with disturbing statistics about the prevalence of mental health disorders amongst Australian students; even in Western Australia. Professor Cross identified all young people as potentially 'at risk' but noted '16-year-old girls' were the most vulnerable of all age groups.
At a time when the world seems less assured, Cross also reminded the audience that it is most important to find balance within oneself and with work, or study, and of the crucial nature of having 'positive relationships'. Professor Cross's single most protective factor in ensuring long life, was positive relationships. Thankfully this is central to what we believe in, as educators, and try to foster every day at Tranby. And, I'm pleased to report that I was able to speak with Professor Cross with a view to establishing a relationship with Tranby College. Excitingly she has agreed to work with our staff and students to help enhance our understanding and approach to wellbeing for our entire community.
I wish to thank Deputy Principal, Emily Goforth, and other leaders for managing the College so ably in my physical absence and I look forward to connecting with our students next week and to hear about the 'World's Greatest Shave' and our continuing offering of 'Feel Good Fridays'.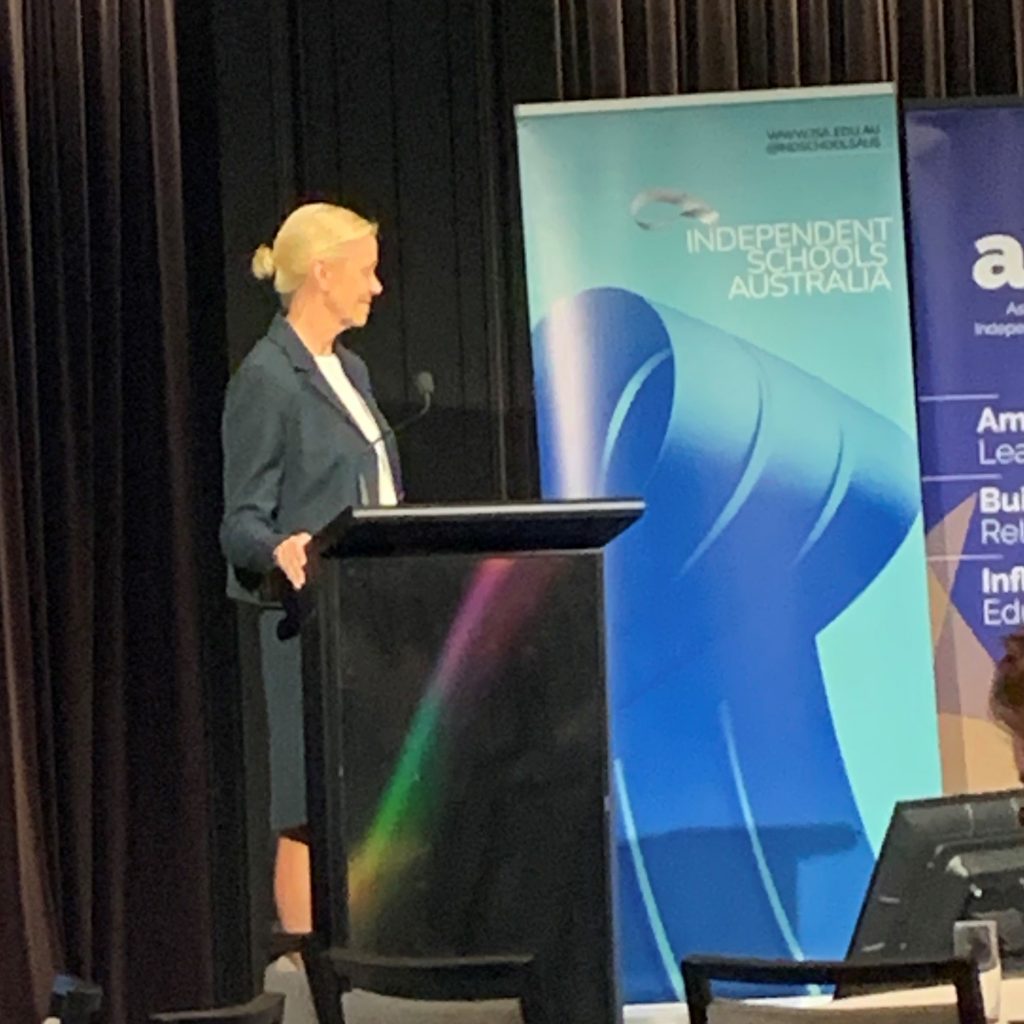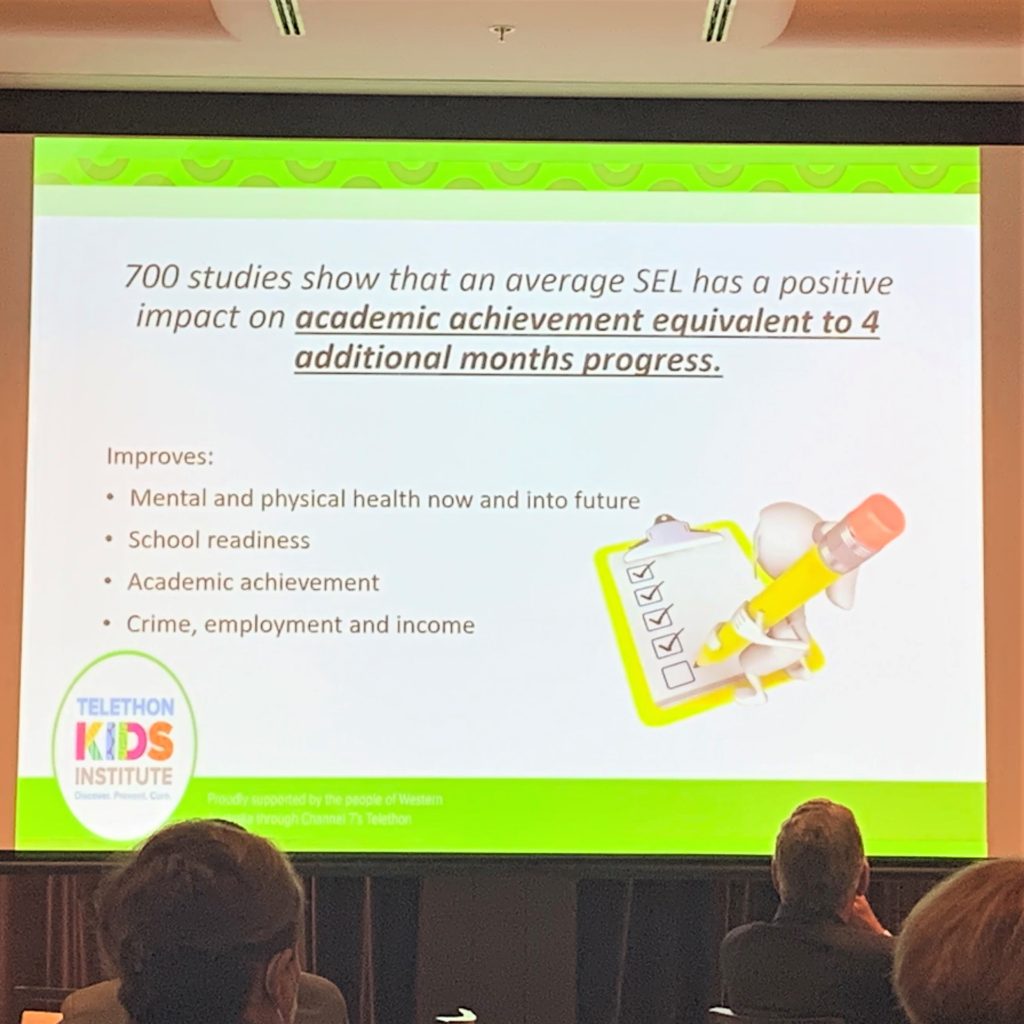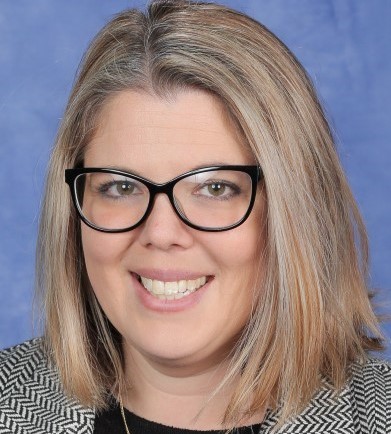 Feel Good Fridays
As you may have seen via our social media platforms, Feel Good Fridays are in full swing! With everything that has been going on in the world, we thought it was important to take the time to lift the spirits of the students and staff of the College. So far, we have had music played by the wonderful Mr Nathan Lansdell, an impromptu duet with Mrs Melissa Crotty, causal dress, and positive affirmations for staff and students. Additionally, our self-care series has released episodes on myths about selfcare by the College Psychologist Jac Roche and another on recognising the beauty in the moment by our College Chaplain Steve Francis. These activities have provided times to relax and enjoy the beautiful surroundings of the College and affirm positive thought processes.
It is important to note that not all activities will be everyone's cup of tea, we all respond to different activities in different ways. Students and staff will have the opportunity to participate in a range of activities, with the hope that perhaps something new is discovered that does, in fact, help them to FEEL GOOD!
This week, students will have the opportunity to write 'I am' statements which are a powerful reminder of the student's core values. Staff will have the opportunity to recognise each other's strengths through a simple activity conducted across the day.
Next week is Harmony Week, in which students will be invited to wear an orange accessory with their normal uniform on Friday 25th March as a sign of awareness and support, with staff invited to wear cultural outfits. It should be a great celebration of the diversity within the College. A big thank you to the staff for the work that has already gone in to preparing for this event.
There is a lot more planned for the term, so keep an eye on your SEQTA and social media for more information.
Small acts of kindness really do make a positive difference in peoples lives, and we hope Feel Good Fridays act as a reminder of this in our wonderful College Community!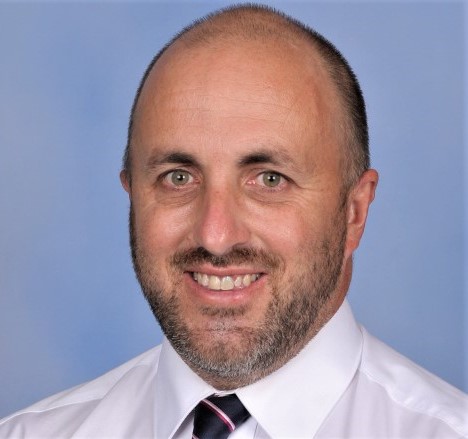 As we continue to live with the ever-changing COVID-19 environment, it has been such a delight to see our Senior School students carry on with their everyday schooling with smiles and enjoyment amidst what has been a busy fortnight of assessments. Referring to my previous newsletter, a reminder to our students that your best is always enough. Basing success on numerical value doesn't define your successes, however, reflecting on best practice and knowing you prepared well and executed your knowledge will always suffice.
Late last week, I had the pleasure of presenting badges to our Semester 1 House Representatives in an informal setting. Students elevated to this position in Years 7-11 will now be working with their associated Head of House on various initiatives around the College. Congratulations to each of you on your appointment and I look forward to working with you throughout Semester 1.
In what is pleasing news, several of our students recently competed in the revised ACC Inter-school Swimming Carnival – well done to each of you on representing the College. I look forward to seeing your results and how you competed against other schools in this new format. Thanks to Miss Holtham for her co-ordination of this.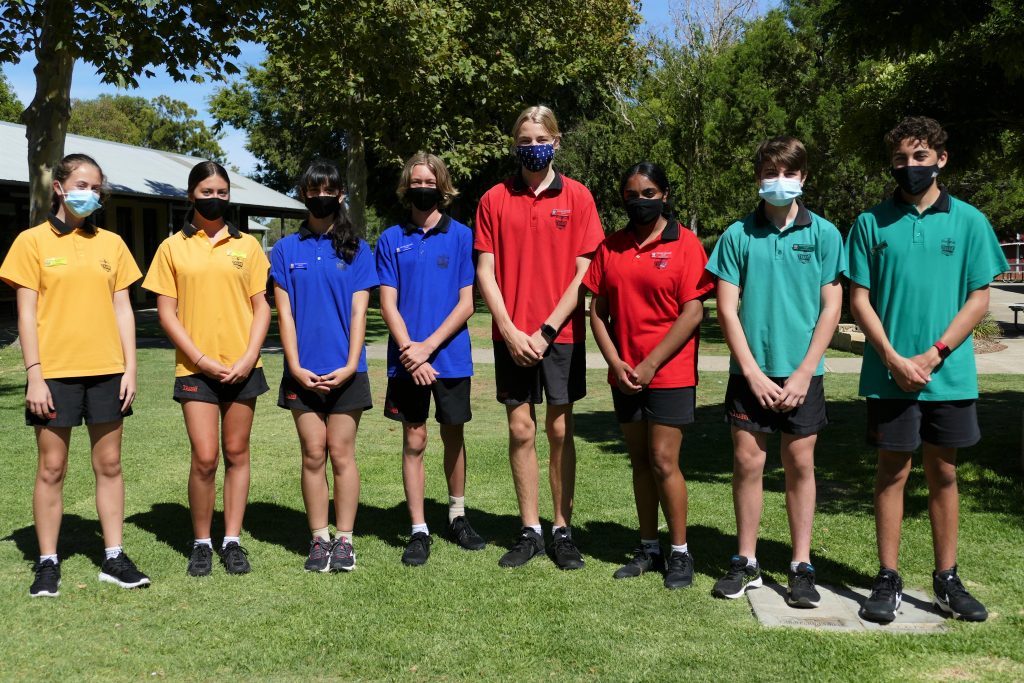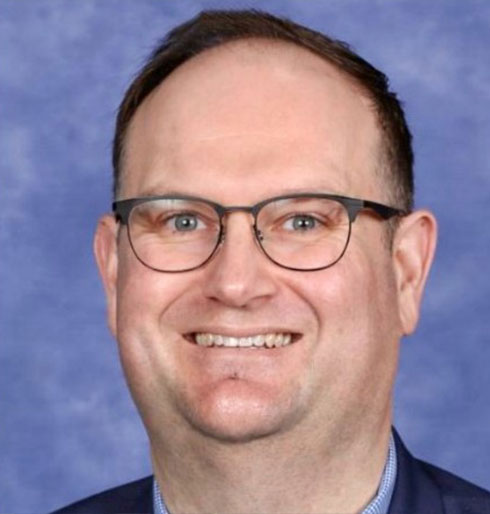 Update from Director of Learning and Innovation
Over the summer holidays, the school was abuzz with many exciting renovations and innovations to enhance our teaching and learning, and we still have many exciting plans to announce over the year.
Woodwork
Based on feedback from our students and parents, Ms Mahy and I decided to reintroduce Woodwork to Tranby and its popularity has exceeded our expectations. We were very excited when our new power and hand tools arrived, and the work that Mr Ian Kanini has done with our Years 7 to 10 Woodwork students has been outstanding.
New Displays
Further to the eBoards introduced in the Junior School, it was time to renew our AV equipment in the Senior School. We have installed several new 4K digital screens, ranging from 65" to a whopping 86". These are already enhancing our student learning and I am now in the process of finalising the next order.
Learning Commons
We have embarked on modernising our Senior School Library to include a Learning Commons area that fulfils two essential purposes – to inspire a love of reading and improve literacy, allowing our Senior School Teacher Librarian, Mrs Tracey Rouhiainen, to work with the Senior School students. The introduction of Study Periods for all Years 9 to 12 students, allows students to utilise their study time in this quiet space.
Flexible Learning Environments
Research into classrooms has shown that traditional settings do not necessarily meet contemporary learning needs. Therefore, we have set up three Flexible Learning Environments: SS5 (HASS and History Class), MS11 (English and Media) and the newly renovated iLab, now known as our STEM Room. These environments feature a variety of furniture that can be quickly altered to meet the needs of students, subjects, or lesson activities, thus promoting 21st Century skill development that is essential for success in society and the workforce. Furniture includes classroom chairs at a standard height, stools, hard, soft and cushioned seats, tables that can be adjusted to be sat or stood at, as well as benches on wheels, with booth seating arriving very soon!
By having these innovations and renovated rooms, staff can test them and use them to determine their effectiveness before rolling these out across the campus. I can't wait to share with you our plans for the rest of the year very soon!
If you would like to see these new developments, please contact the College. We would love to show them to you.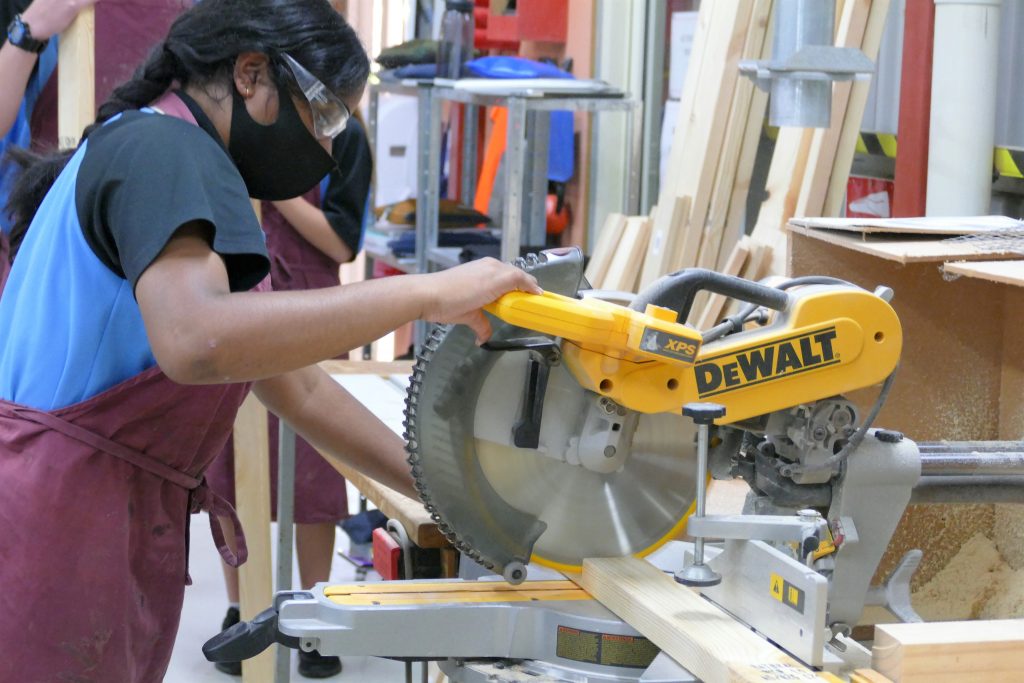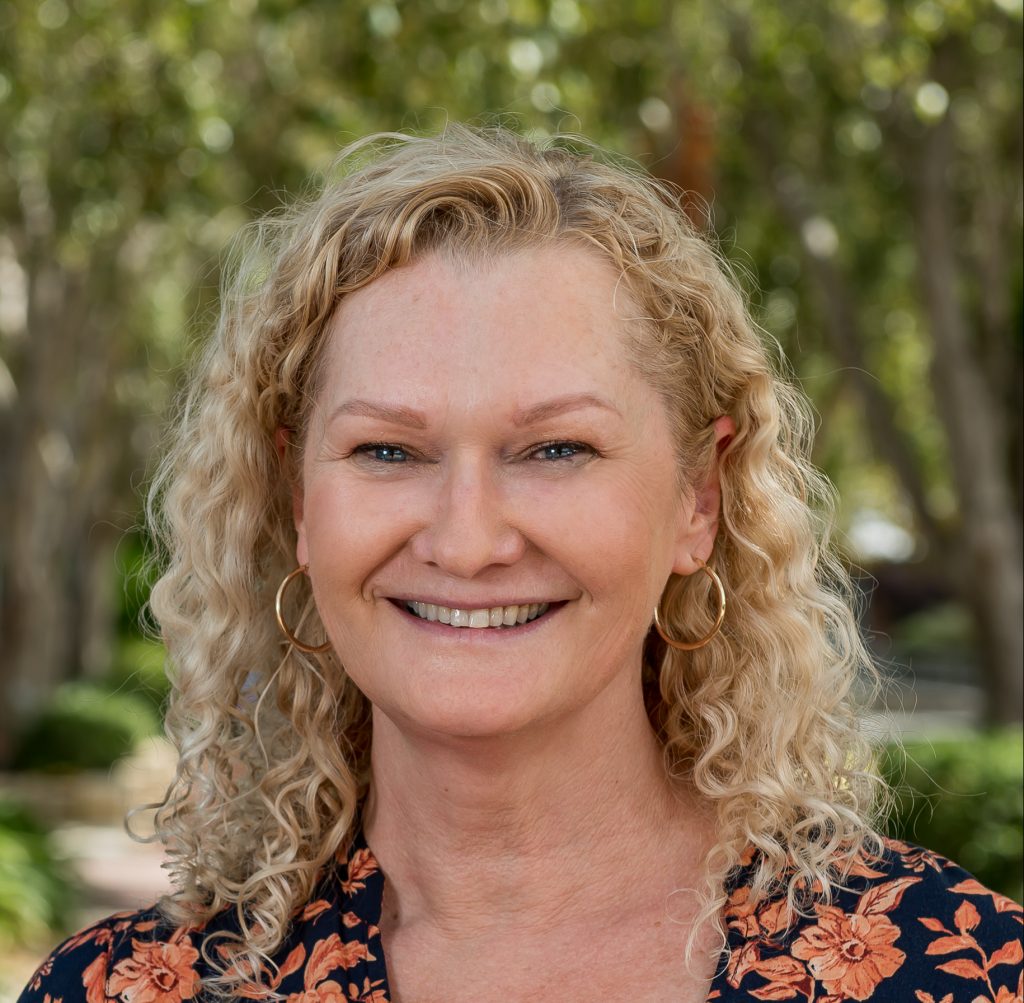 Due to COVID-19 regulations, we have needed to make some changes in the Junior School to ensure we can continue to provide as many activities as possible.
Clubs and activities have been adjusted to accommodate individual year groups and it has been pleasing to see that we have had a good response regarding students willing to change their choice of club.
In addition, we have also sectioned off the playground to provide separate areas for each year group. These spaces are rotated so everyone is provided with an opportunity to play in different areas.
Mask wearing has been introduced for our students from Year 3 onwards and it has been wonderful to see how well the students have managed this transition.
Overall, these changes have been very well received by all our students and their resilience and flexibility is a credit to them. As always, I am so appreciative of the support we receive from our families, and this is certainly reflected in the positive attitude the students bring to school.
Thank you!
Deputy Head of Junior School
It has been great to see students and staff settling into the new school year with a cheerful outlook, despite the ever changing and unpredictable landscape that COVID-19 brings. Whilst we cannot be as connected as I wish we could be, there is still so much to be grateful for.
It is disappointing that we cannot gather as a whole Junior School community at the moment, however, we do look forward to presenting assemblies to families 'virtually' in the interim. Our first assembly, led by the Year 3 students occurred this week. The video of this event will be available by the end of the following week via a private link that will be sent by email to the relevant families. I would like to take this opportunity to say a huge thank you to Mr Mathew Coughlin, our Senior School Media Arts Teacher, for making this possible. Students in other year groups will receive their certificates in class and photos will be shared by their classroom teacher via Seesaw.
In the first newsletter I talked about our newly introduced wellbeing program, The Resilience Project. Since then, we have also signed-up for their Early Learning Program and this addition will allow our Kindergarten students to partake in their own targeted program. I am thankful to our amazing teachers and parents who have shown a tremendous amount of support and enthusiasm towards this program. Each student has now received their own journal and are learning ways to develop resilience through fun and engaging activities led by their classroom teacher each week. Please keep a look out as staff have been actively sharing some photos and videos via Seesaw to give parents and guardians a glimpse of some of the activities completed thus far. This year, in addition to the Merit Awards which forms part of our core values, students will also receive G.E.M. Awards. This is to acknowledge students who have displayed Gratitude, Empathy or Mindfulness. At times, I know these acts of kindness go unnoticed and therefore, I would also like to thank all students and staff for modelling G.E.M. each day.
In closing, I would also like to say thank you to all students who have been wearing their uniform with pride. Your support in ensuring students are wearing the correct uniform and presenting themselves to a high standard, is appreciated.
Chanelle Maxwell - Year 6
Chanelle Maxwell, Year 6 competed in the West Australian Little Athletics State Championships over the long weekend in March. Chanelle won a Bronze Medal in the Under 11 Girls 800m final, with a personal best time of 2.38.94.
Congratulations Chanelle!
This term in Year 2BT, we have planted seeds in pots and nurtured them into seedlings. We carefully transplanted them into the garden and put our names on pop sticks beside our seedlings. In the afternoons after school, magpies have disrupted our names and stolen many seedlings. Therefore, we had to be creative in finding an environmentally friendly way to keep the birds away. Many ideas were put forward including glass houses and electric fences, however, the idea of bunting and signs was considered easy and effective. We worked together to make signs and tie together old fabric on string. We will let you know how it works!
Next week we are celebrating Harmony Week. It's a time to explore, honour and promote our community's cultural diversity. Throughout the week, our students will undertake a number of activities and challenges. As part of the experience, our Canteen is offering a number of international specials to enjoy.
Monday – India – Butter Chicken with Basmati Rice
Tuesday – Mexico – Nachos with Mexican Beans & Tomato Salsa
Wednesday – Japan – Tuna or Chicken Teriyaki Sushi
Thursday – Italy – Pasta Bolognaise
Friday – Australia – Mrs Macs Pastry Day
The specials are available to order now at: QuickCliq
Our Emergency Services Cadets worked in teams this week. Cadets worked on learning the NATO Phonetic Alphabet, survival when lost at sea, camp charades and drill.
We had some very interesting conversations as to what is most important when lost at sea! There were lots of nervous giggles learning how to do drill (march). We have some fantastic actors in Cadets as we acted out our charades.
It was such a fun afternoon, and we can't wait until we are all back together.
Wow, what a superb and inspirational effort from these brave students, who were proudly supported by their peers and staff at Tranby. We will have the final amount raised for the 2022 World's Greatest Shave early next week, stay tuned to our social media pages. (If you would like to donate, you can still do so through this link.)
But a special mention again to: Alfie Parker, Angus Belton, Benjamin Wasley, Grace Holyman, Emerson Adams, Lenae Conway-Mortimer and Matthew Bradley who all shaved their heads AND to Alyssa Randall, Emily Dawson, Keara Braedon and Lauren Mossman who cut their long locks off for this great cause. 
Stephen Morrison – College Counsellor
CONSIDER THE CONTEXT
How do we learn coping strategies?
What we have tried ourselves.
What we have learnt from others.
If we have not had the experience in the past, we may not know how to cope with it. Additionally, if we have not had people in our lives to model healthy and appropriate coping strategies, then we may choose harmful ones, while we are trying to learn what works for us. To complicate the matter further, all of us have individualistic needs when it comes to our distress.
For example, when distressed: I may crave food, you may not. I may socialise, you may not. I might hate exercise, you may love it. I may stay at home, you may go out. I might hate sand, you may go to the beach. I might listen to music, you may prefer quiet. I might want screen time, you may avoid it. All of this may change over time, sometimes with no predictable or consistent pattern.
WHEN IS THE BEST TIME TO LEARN?
The best time to learn our coping strategies is generally not when we need them. However, the paradox of distress is that when everything is going well, exploring how we cope is not likely to happen, due to not being relevant, therefore not compelling enough for us to give it any attention. To summarise I am going to offer you a light-hearted example of what I mean:
Mr Morrison: 'What helps when you are sad?'
Student: 'I don't know what helps when I'm sad, but can I tell you what I was just thinking about?'
Mr Morrison: 'Sure, what were you thinking about?'
Student: 'Funny cat and dog videos on YouTube!'
Suffice to say this conversation veered a little off track, but we got there in the end. I often say that if we are distressed, we need comfort (whatever that is for you), though if we are too comfortable we need some distress (burpees?). If you are currently feeling 'comfortable' (hard with so much going on around us), I believe that spending time reflecting on how we cope with challenging situations and emotions, even though it may hurt, will allow us to function better in the future. If you are willing and able to do some of this difficult work, here are some things to consider:
What do I need if I feel angry, anxious, ashamed, rejected, lonely, grieving etc.?
If I feel down what helps to bring me up?
If I feel escalated what helps to bring me down?
If I'm distressed, what do I find comforting?
If I'm distressed what are some harmful behaviours/activities that I need to be cautious of?
If I'm distressed, do I want:
People or not?
Quiet or noise?
Inside or outdoors?
Activity or stillness?
Sleep or awake?
Food or not?
City or nature?
None of this is learnt over night and a lot of us have not had the experiences or guidance to know how to cope effectively. Though if we can all do some of this difficult work we will be better equipped to model and teach a range of healthy coping strategies so others can learn from us. The better we all cope with hurt, pain, suffering and distress the less damage will be done as a result.
It is important for me to say that our ability to cope with distress is, and always will be, a work in progress. I am not perfect. I hate when I project my distress onto others. Though the least we can all do is reflect and work on it to make it less likely in the future and become better people as a result.
2021 Presentation Assembly - Student Awards
wheel life program - rebound wa
mandurah magic basketball clinics
Wheel Life Program
Last week, the Year 5 and 6 students did a workshop on Wheelchair Basketball. We were really excited because no one had played wheelchair basketball before and we couldn't wait to see what it was like. The session began by learning about Andrew, our instructor, and about the wheelchairs we were going to use. Andrew has played Wheelchair Basketball at both state and national levels and hopes to make the team for the upcoming Commonwealth Games.
We then played 'British Bulldog' to warm up and learn how to manoeuvre the wheelchairs. After several rotations, relay races were held from one end of the court to the other and back again. After all the groups had a go, we moved on to some dribbling skills and then some proper games. When everyone had played in at least one game, we sat down to ask Andrew some questions about his wheelchair experience.
Everyone had a great time and it would be awesome if we could do it all again! Thank you to Andrew Dewberry from Rebound WA for coming out and sharing his experiences with us.
Mandurah Magic Basketball Clinics
On Monday 14th March the students in Year 3-6 participated in a Basketball clinic run by Christian Jurlina and Cousteau Kyle, who both play for Mandurah Magic. The clinics focused on developing and exposing students to the fundamental skills used in Basketball, as well as applying these skills in fun games and activities or match play.
It was great to see so many of our students engaged in these activities and learning new skills. We would like to thank Christian and Cousteau for their time, and for showing our Junior students some cool tricks with the Basketballs – they make it look so easy!
Years 7-12 Inter-house Sport Competition
The winning Houses for Week 7 are:
Year 7 – Bilu
Year 8 – Budjar
Year 9 – Bye
Year 10 – Bilu
Year 11 – Marra
Year 12 – Budjar
Congratulations to all students who have participated and are enjoying their allocated time to work on their physical and mental wellbeing.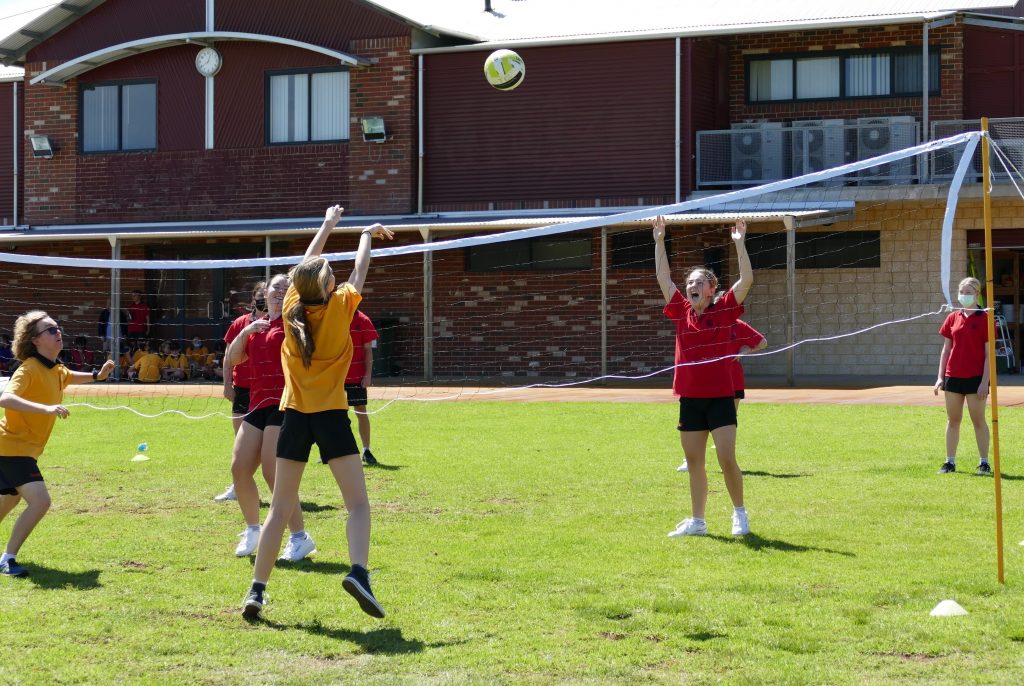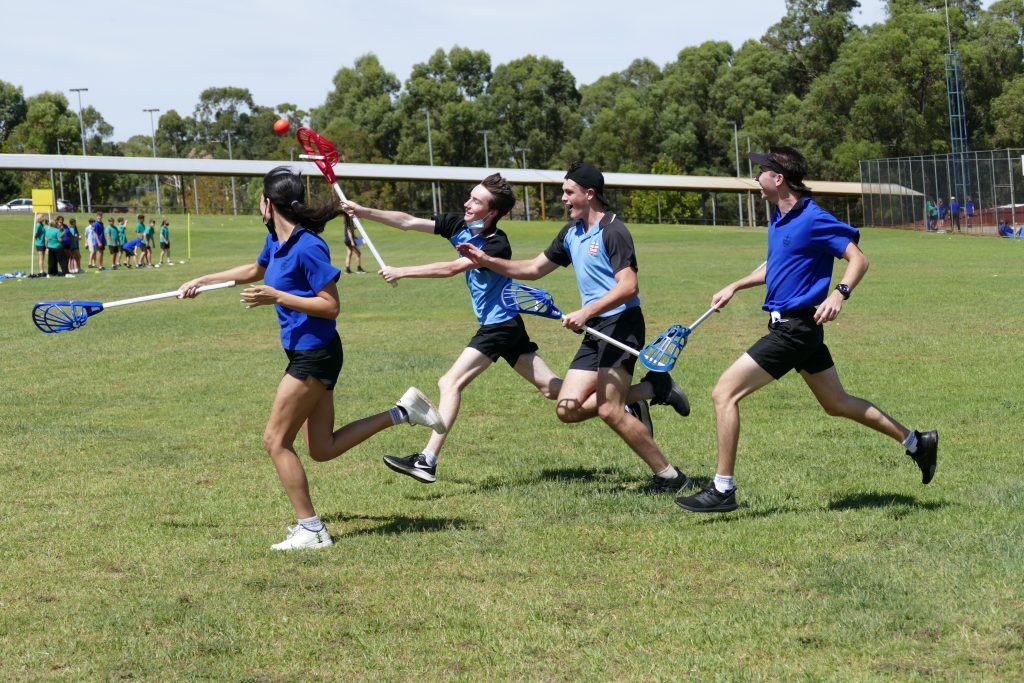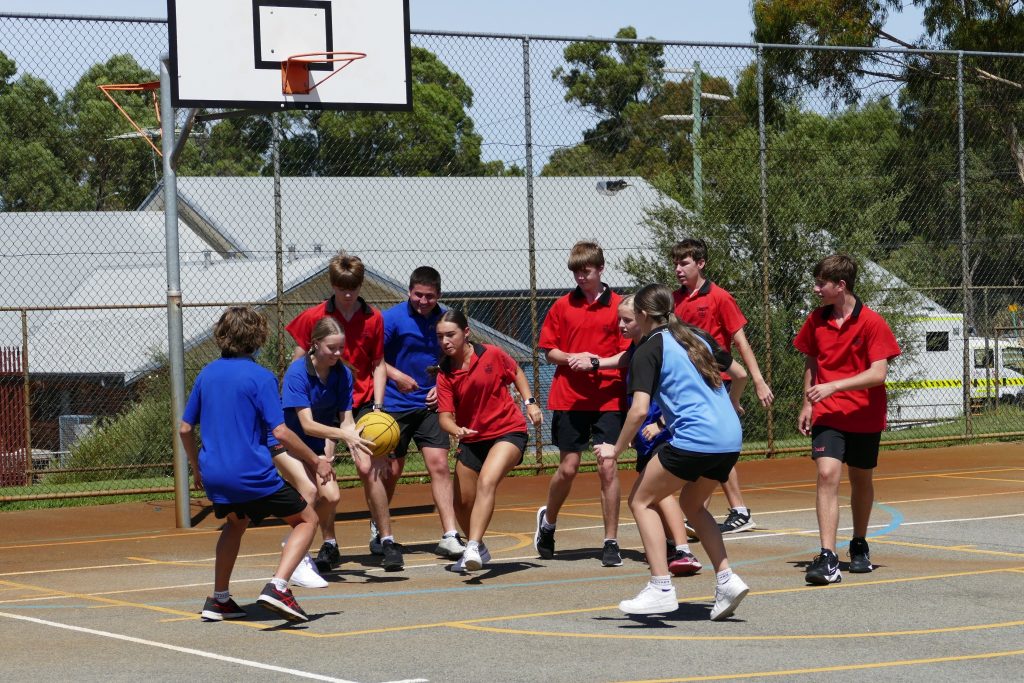 Students in the Junior School have been busy this week thinking of, discussing and creating pledges about how to keep our land, the ocean and our school free of pollution.
Thank you Junior School students.