25 October (Term 4 - Week 3)
Wednesday 1 November
It's an Arty World Junior School Art Exhibition Opening Event (5.45pm)
Wednesday 1 – Saturday 7 November
It's an Arty World Junior School Art Exhibition @ Rockingham Library
Wednesday 8 November
Pre-primary – Year 6 Orientation Morning

Thursday 9 November
IPSHA Touch Carnival (Junior School)
Friday 10 November
Kindy Crazy Hair Day
Monday 13 – Saturday 26 November
Year 11/12 Art Exhibition (Opening Event: Mon 5.30pm)
Monday 13 November
Pre-primary – Year 12 Remembrance Day Service
Tuesday 14 – Friday 17 November
Book Fair (Junior School)
Friday 17 November
Year 7 (2024) Transition Day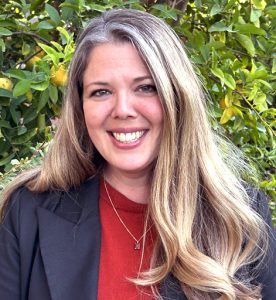 From the Principal (Acting)
As the year progresses, Tranby College has just passed a significant marker in the progression of the academic year.
Last week, we bid farewell to our remarkable Year 12s, who are poised to embark on a journey beyond the familiar environment of Tranby College. It is with great pride and warm wishes that we extend our heartfelt congratulations to every student of the Class of 2023.
While they will be leaving the campus, they will forever be a part of the Tranby Community. We bid them farewell with these words and sentiment:
As you stand at the threshold of a new chapter—one filled with growth, challenges, and opportunities that await your eager hearts, the journey you are about to undertake is a mosaic of experiences that will shape you into the incredible individuals we know you can be.
As you step into this exciting phase of your lives, we encourage you to carry with you the values that define the Tranby Community: Respect, Integrity, Service, Commitment, and Collaboration.
Respect is the cornerstone of any strong community. Embrace the diversity of thought and backgrounds within your peers, colleagues, family, and friends. In doing so, you'll discover the strength that comes from unity.
Integrity serves as your moral compass. Uphold the principles of honesty and responsibility, even when no one is watching. Your actions, rooted in integrity, will resonate with the core of who you are.
Service is not merely a duty—it is a privilege. Take the time to give back to your community, and in doing so, you'll find a profound sense of purpose and fulfillment.
Commitment is the glue that binds your aspirations. Stay true to your goals, persevere through challenges, and remember that the journey is as important as the destination.
No great achievement is accomplished alone. Embrace the power of teamwork, celebrate victories, and lift each other up during moments of struggle. Collaboration is the key to success.
In the face of adversity, look to our College motto: "Uniting in faith and service." It serves as a powerful reminder that together, as a united community, we can overcome any obstacle. Have faith in yourself, and channel that faith into meaningful acts of service.
Finally, understand the importance of community. Cherish the bonds you form, support those around you, and create a network that will endure the test of time. Forge connections that will shape your future while staying true to your authentic selves.
As you navigate the challenges and triumphs that lie ahead, always remember that you are part of a community that believes in you. Embrace these values, hold onto your faith, and let service be the guiding light that illuminates your path.
Remember, most importantly, we are the Tranby Community. We are here to support each and every one of our members on their life journey.
May you all achieve your hopes and dreams.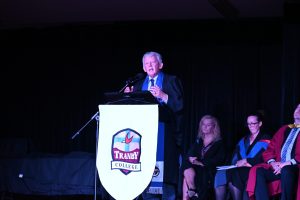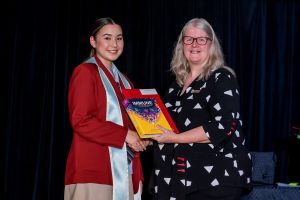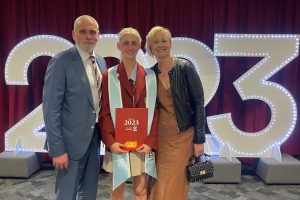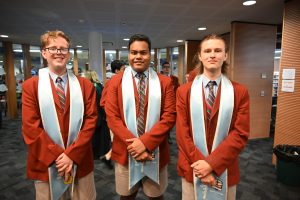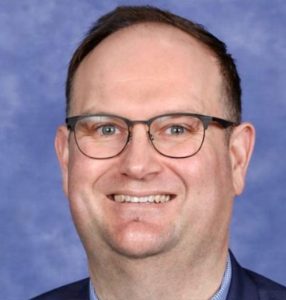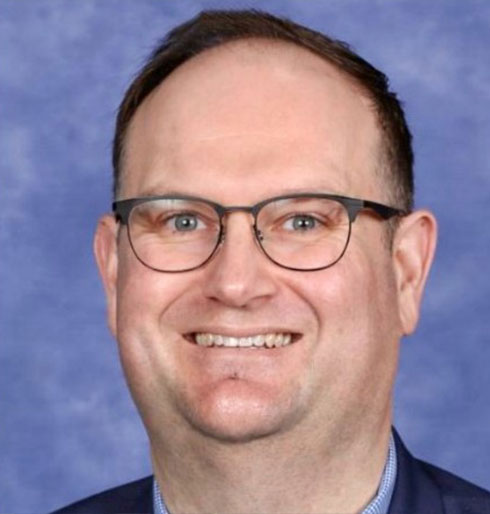 Deputy Principal (Acting)
Celebrating Together
To those who enthusiastically joined in the celebration of Tranby Day last term, your spirit and enthusiasm were genuinely infectious and made the day remarkable. For those who couldn't be present due to work and other commitments, we recognise your presence in the Tranby spirit.
The day was action-packed and fun-filled: from the Foundation Assembly to the Grand Relay, and from Learning Journeys to the Tranby Fair, we embraced our College's history and values throughout. We also celebrated the winner of this year's Tranby Day Award, Casey Barber who was recognised by the College community for her significant contribution to the development of the school and upholding all College values. (Congratulations once again, Mrs Barber!)
We extend our heartfelt gratitude to each and every one of you. We are genuinely blessed to have you as a cherished part of the Tranby Community. Together, we continue to embrace our history, uphold our values, and create a vibrant future that reflects the essence of Tranby College.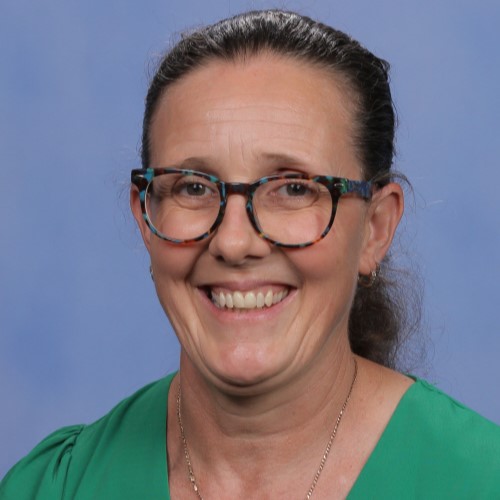 Head of Senior School (Acting)
As we bid farewell to our Year 12s, it's time for our Year 9, 10, and 11 students to buckle down and prepare for their upcoming exams. This term will be a test of their knowledge, commitment, and perseverance. We encourage them to seek help from teachers, peers, and mentors as they navigate through their exams, ensuring their success in this crucial part of their academic journey.
The last term wouldn't be complete without a lineup of social events and unforgettable camps. Our school community thrives on the energy and camaraderie that these events bring. Look forward to dances, river cruises, and other gatherings that will make lasting memories for our students.
Our Year 8 and Year 11 Outdoor Education camping adventures will foster teamwork, leadership, and a deep connection with the great outdoors. As students spend time in nature, they learn important life skills and create bonds that will last a lifetime.
For the future of our school, the Year 7, 2024 Orientation Day on the 17 November is a pivotal event. This day will help our incoming Year 7 students acclimatise to the school environment and meet their future classmates. It's a day filled with excitement, curiosity, and the promise of new friendships.
As we kick off this term, let's embrace the energy and enthusiasm that comes with the end of the year. Together, we'll create lasting memories and support our students in their academic and personal growth.
Here's to a term filled with learning, laughter, and growth. Welcome back and let's make this last term of the year truly remarkable!
Deputy Head of Junior School
As always, we have an amazing term planned, and Term 4 is a busy one with many events already undertaken and much more to look forward to.
At the start of term all Junior School students from K-6 participated in 'Constable Care' – an invaluable two-day safety education program. Run by the Constable Care Foundation, in partnership with WA Police Force and the City of Rockingham, the program aims to empower children to stand up for themselves and make safer decisions in difficult or emergency situations. Topics included emergency and first aid response, bike, road and pedestrian safety, cyber safety, cyberbullying, protective behaviours, and respectful relationships. Students were able to immerse themselves in a range of Constable Care activities and relate their learning to real life experiences.
Kindy also had a Fire Brigade incursion with the Kwinana Fire Department. Students had the opportunity to squirt the hose, see/hear the fire truck lights and sirens, talk on the walkie talkie, spray the canon hose from the top of the fire truck as well as dressed up in uniform. To top it off, the crew were called out to a real emergency at the conclusion of the incursion which allowed our students to see the Fire Brigade team in action!
Recently our Pre-primary and Year 1 students commenced with their annual two-week program of swimming lessons, and we held orientation classes for 2024 Kindergarten students and families. The objective of orientation is to provide our families with a meet-and-greet opportunity, as well as to discuss information around Kindy routines, expectations, uniform, etc. In addition, this allowed the children to stay and play, and familiarise themselves with their new environment including completing fun activities such as, paint, playing with playdough, and meet their new peers.
Thank you to all our staff for their hard work in planning such amazing incursions and excursions which are not only educational but great fun too.
Lastly, thank you to all parents and guardians for ensuring that students understand the importance of being well-presented and wearing one's uniform with pride.
We wish all our families a wonderful Term 4, and we look forward to seeing you in and around campus.
Tranby Childcare Takes Shape
We are now at the halfway mark of the new build for Tranby Childcare and it is exciting to see the roof complete, bricks being laid and play equipment being set up. Rivett Construction has been making great progress and as the building continues to develop, we will get a better appreciation of its high-quality aesthetics and design.
Very soon, our focus will turn to compliance, licensing and approvals. We are looking forward to opening this amazing building mid next year as a place for children in our community to thrive.
Watch the flythrough animation for Tranby Childcare here.
Congratulations to our 2023 Year 12 Awards
| Name | Award |
| --- | --- |
| | Academic Excellence - Visual Art General |
| | Academic Excellence - Food Science & Technology General |
| | Academic Excellence - Certificate II Community Service |
| | Academic Excellence - Certificate II Sport & Recreation |
| | Academic Excellence - Mathematics Essential |
| | Academic Excellence - English General |
| | Academic Excellence - Certificate II Skills for Work and Vocational Pathway |
| | Academic Excellence - Media Production & Analysis General |
| | Academic Excellence - Chemistry General and Ancient History ATAR |
| | Baldivis Rotary Club Community Award |
| | Curtin University Principal's Recommendation |
| | The Hon Reece Whitby MLA Achievement Award |
| | The Hon Madeleine King MP Determination & Achievement Award |
| | |
| | |
| | City of Rockingham Leadership Award and College Board Award for Contribution to Sport |
| | Academic Excellence - Music General and Ampol Best Allrounder Award |
| | Academic Excellence - Outdoor Education General and ADF Long Tan Youth Leadership & Teamwork Awards |
| | Academic Excellence - Physics ATAR and ADF Future Innovators Award |
| | Academic Excellence - Curtin UniReady and Curtin University Principal's Recommendation Award |
| | Academic Excellence - Business Management & Enterprise ATAR and Modern History ATAR and UnitingWA Outstanding Leadership & Commitment to Social Justice Award |
| | The 2023 Jo Bednall College Art Award |
| | College Board Award for Perseverance & Determination |
| | College Board Award for Contribution to the College |
| | Academic Excellence - Mathematic Applications, Psychology ATAR, Human Biology ATAR and the College Board Award for Academic Achievement |
| | Academic Excellence - Chemistry ATAR, Drama ATAR, Mathematics Methods, Mathematics Specialist, College Board Award for Contribution to the Arts and the 2023 Dux of Year 12. |
| | College Board Award for Contribution to the Arts and the 2023 Tranby Award for Making a positive contribution to the development of the school, Maintaining a consistently high standard of conduct and Striving for Excellence. |
2024 College Prefects Inducted
During last week's leaving festivities for the Class of 2023, the College Prefects for 2024 were inducted. The Prefects from the Class of 2023 presented the new incumbents with their badge of office, and the incoming prefects undertook the Prefect Oath. We would like to pass on our congratulations our new Prefect body for 2024:
Arts Captain – Isobel Radclyffe-Smith
College Captain – Lauren Healey
College Vice-Captain – Thomas Hardwick
Cadet Captain – Matthew Gaskell
Curriculum Captain – Hannah Awang
Bilu House Captain – Isabella Thomas
Budjar House Captain – Bella Fiannaca
Karla House Captain – Zavier Burrows
Inclusion Captain – Alex Smith
Marra House Captain – Charlize de Koning
Service & Chapel Captain – Ahlia Campos
Sports Captain – Meisha Garrod
Wellbeing Captain – Sophia Elliot
Ibu Indah Hixson takes Teachers to Indonesia
During the school holidays, Ibu Indah Hixson, our Indonesian teacher, started the English Teaching Safari program, where she took Miss Deborah Nella (from Tranby College), and teachers from other schools in Western Australia, to voluntarily teach English to school students in Malang, East Java.
The people in Malang made the Australian teachers feel very welcome , providing them with free accommodation, transport and delicious food. This allowed the volunteers to concentrate on teaching and immersing themselves in Indonesian culture. As part of the visit Ibu Indah also gave a workshop on how to motivate and manage students learning language in the classroom.
This program was part of a pilot project organised by Ibu Indah through the local Indonesian community organisation, Arek Jatim WA. The aim of this educational project is to enhance the sister state relationships between Western Australia and Indonesia by building a strong connection between schools. Ibu Indah is hoping that more teachers from Tranby College will join this project in the future.
Scholastic Book Fair & Raffle
TUESDAY 14 - Friday 18 November
The Scholastic Book Fair is coming to Tranby College Junior Library! All funds raised will go towards the Story Dogs Program we have running in the Junior School. You can support our school whilst getting your hands on the best new children's books during these times:
3:15 – 4:30pm Tuesday – Friday,
8:00 – 9:00am Wednesday – Friday.
WIN THIS 'HUNGRY CATERPILLAR' PRIZE PACK
As part of our fair, we will be selling raffle tickets for a beautiful 'Hungry Caterpillar' prize which includes:
A special hand-made cot quilt, and
A copy of the book 'The Very Hungry Caterpillar' by Eric Carle.
Tickets will be on sale from Monday 30 October until Friday 17 November at a cost of $2 for one ticket or 3 tickets for $5.
Dancesport Social - What a Wonderful Evening!
At the end of last term, the students in Years 4, 5 and 6 got to put their dancing shoes on and show off all their amazing skills learnt in the Dancesport program throughout the term. The event was held in the Multi-Purpose Hall and it was a night to remember, filled with lots of fun and laughter. Our wonderful teachers even joined in the spirit of the evening and showed off their dancing expertise, even reprising the moves from 'Nutbush City Limits'!
Families joined us at the conclusion of the evening and had the opportunity to enjoy a dancing presentation from the students. Students also managed to get family members up on the floor to join in for the last dance of the night.
Many thanks to Debbie Sullivan from Dancezone who ran the evening. Debbie has been involved in the Dancesport program with Tranby for over 20 years and we highly value her expertise and enthusiasm.
Support Australian Defence Force Members
The Tranby College Defence Squad (which is made up of students from Australian Defence Force (ADF) families) is collecting items to make care packages for serving ADF members deployed at Christmas. Please consider donating items to help them with their efforts. Ideas for items:
Card games, puzzle books, journals, magazines.
Coffee/tea, lollies, jerky, nuts.
Toiletries, socks, hair brushes/combs.
Please drop your donations off at the Senior School Reception by Wednesday 1 November 2023.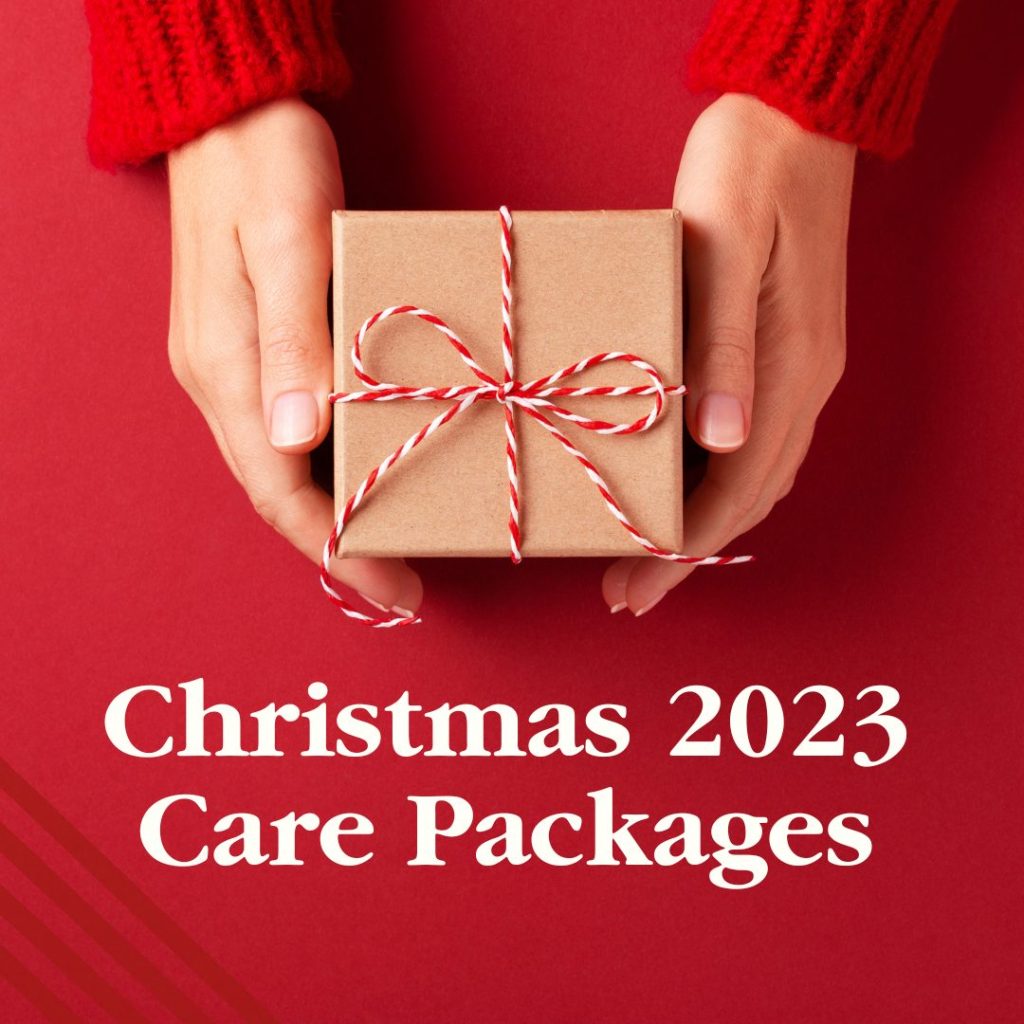 Tranby Community Achievements
Has your child, or group of Tranby students made a significant achievement outside of our regular College activities? If so, we would love to hear about it – we believe the achievements made by our College Community should be celebrated!
It could be a competition, sporting event or significant milestone. If you think it's exciting please send it through to WeListen@tranby.wa.edu.au and it might feature on our Social Media or Newsletter!
Remember, if you have any feedback at all
you can email us any time.