May 22 – May 31
Year 11/12 Examinations

Sunday May 28
Pentecost
Tuesday May 30
Premier's Reading Challenge Open
Friday June 2
Pupil Free Day & Three-Way Conferences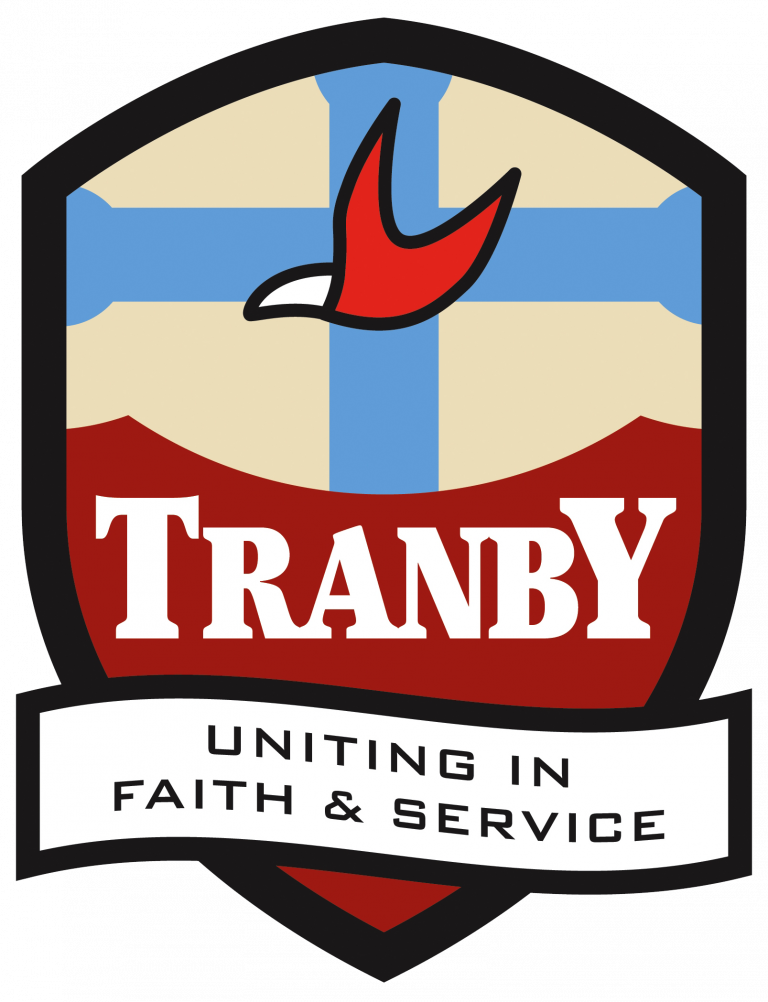 united, together we go forward
As you know, Peggy Mahy has left Tranby and is moving to Victoria. I'm sure all of Tranby wish her the very best for her future.
In her two and a half years as Principal, Peggy led the College through a period of rapid change and oversaw the upgrade in technology and infrastructure, the expansion of the Arts and Sports programs, and the start of the new Childcare Centre build.
Emily Goforth has stepped up to the role of Principal and will be acting in the position for the rest of the year. Previously Tranby's Deputy Principal, Emily brings a commitment to lifelong learning and a focus on the individual's needs.  She advocates for inclusive practices and encourages diversity. We are in good hands under her stewardship.
As we move forward along the path set out in our Strategic Plan, Tranby is in an enviable position. The College's reputation is positively growing and the Tranby Community, is stronger than ever.
Community satisfaction has been steadily increasing over the years and as always, we welcome your feedback. Collaboration is key and your participation is extremely valuable. Email your feedback and suggestions to welisten@tranby.wa.edu.au
It is often said that, "It takes a village to raise a child". We believe that it takes the whole Tranby Community to educate and guide our Tranby students.
It is in this spirit that united together we go forward.
Pip Rundle
Chair,
Tranby College Board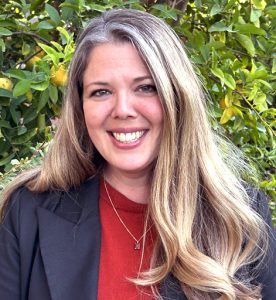 Earlier this year in a College assembly, I challenged our students to find a challenge for themselves and to step outside their comfort zones. Students from across the whole campus have certainly been doing just that in the past few weeks! 
Last Friday night, I had the pleasure of attending the Senior School production of Little Shop of Horrors, and I was blown away by the talent and dedication on display. Our students truly embraced the challenge of bringing this beloved musical to life, delivering outstanding performances that left the audience captivated. I am immensely proud of their hard work and the way they have supported one another throughout the entire process. I would like to thank Erin Hutchinson, and our fantastic Arts team for their efforts and dedication in bringing this musical to the stage.

In addition to the sensational production, I want to commend our students for their exceptional performance in the recent Cross-Country event, which took place last Friday. The spirit of friendly competition and sportsmanship was evident as our students pushed themselves to new heights. Their participation not only showcases their physical prowess but also demonstrates the sense of unity and support that exists within our College community. Well done to all the participants for their perseverance and determination! Thank you to Casey Barber, Sam Mainwaring, our property team and staff involved in organising, marshalling and directing students on the day.

On Tuesday evening, I had the pleasure of attending the IPSHA Performing Arts festival at Penrhos College with Anthony Britza and Erin Hutchinson. Capably led by Brooke Steel and Danielle McLernon, our students took centre stage with a captivating performance that explored the changes seen in the way children  play. This remarkable festival showcases the immense talent, creativity, and dedication of our students. I applaud them for their hard work, and I am incredibly proud of the way they have embraced the opportunity to share their artistic abilities with the wider community. 
It is events like these that truly highlight the strength of our College community. The support and encouragement shown by our students, staff, and parents are instrumental in fostering an environment where our students can flourish. Their collective efforts create a nurturing space where talents are discovered, challenges are embraced, and dreams are realised. 
As we continue to navigate the journey ahead, let us take a moment to celebrate the achievements of our students and the unity of our College community. Together, we have demonstrated resilience, determination, and a commitment to excellence. I am confident that with the ongoing support of our community, our students will continue to shine brightly and make a positive impact on the world. 
Our tranby family is
Amazing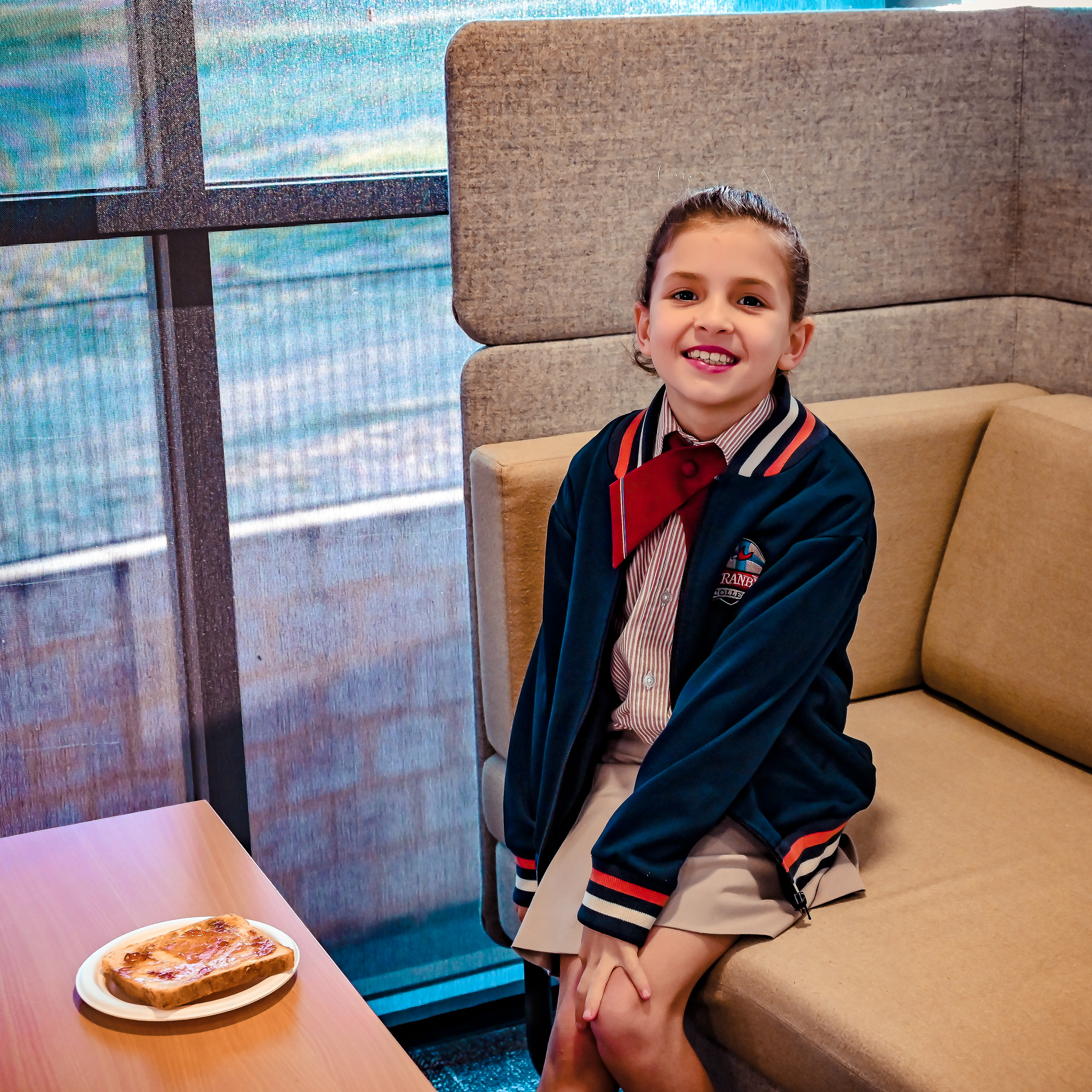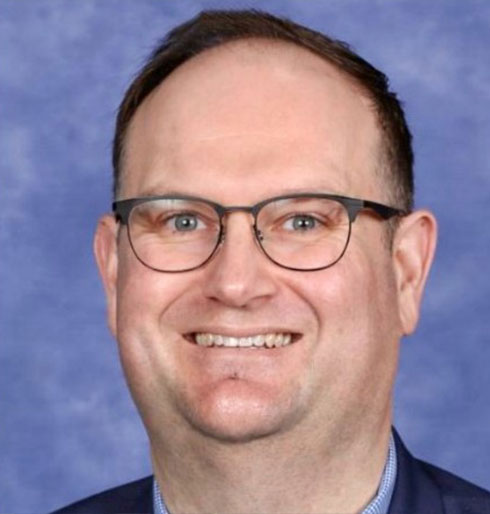 Deputy Principal (Acting)
Our vibrant College has been buzzing with a wide range of activities, including the exhilarating cross-country event, the mesmerizing Senior School Revealed, the outstanding Senior School Production of Little Shop of Horrors and the incredible IPHSA Performing Arts Festival.
As we continue our journey through the academic year, let's reflect on Tranby College's commitment to being a progressive school that helps our students achieve their hopes and dreams. We firmly believe in creating a supportive learning environment where students can thrive and succeed. Our shared values of respect, integrity, service, commitment, and collaboration guide us in every aspect of our work.
Supporting Student Preparedness and Engagement
A conducive learning environment plays a pivotal role in nurturing our students' growth and success. Tranby College strives to provide a space where students feel comfortable, engaged, and ready to learn. To ensure this, we kindly request your support in ensuring your child arrives at school fully prepared with all the necessary materials for the day's lessons, bringing a positive attitude and a courteous manner Punctuality and adherence to the correct uniform guidelines are also essential, as they foster belonging and pride in our school community.
Effective Communication Channels
Clear and open lines of communication between the school and our valued parents and guardians are vital in fostering a strong partnership. We have established specific channels to address various concerns and inquiries to enhance communication. For day-to-day matters or subject-related inquiries, we encourage you to reach out to your child's classroom teacher in the Junior School or your Mentor or subject teachers in the Senior School. They are well-equipped to address your concerns and provide relevant updates.
In the Senior School, the Head of House serves as the primary point of contact for issues that extend beyond the classroom. They have the necessary expertise to handle matters related to student wellbeing, discipline, and overall support within their respective houses.
For more pressing issues, our Deputy Heads of Schools are available to assist you, followed by the Heads of School, who oversee the entire academic program and can provide comprehensive guidance.
By following these procedures, we can ensure that your queries are promptly and efficiently addressed, working together in the best interests of your child's education and development.
Open Hearts: Open Invitation
At Tranby College, we strongly believe in the active involvement of families in their child's educational journey. As part of the Tranby Community, you have an open invitation to connect us when you are on campus. A happy hello and a quick chat will always be welcome.
However, we know your priority is the same as ours – minimum disruption to the teaching and care of Tranby students. Therefore, the best time to be sociable is before school starts for the day. If you need to discuss a matter in depth, it is best to arrange a meeting with your child's teacher or Mentor. This can be done via SEQTA Direqt message or email. Staff appreciate your concerns and will respond to any messages within a 48-hour period.
If the matter is urgent, please contact our Junior or Senior School Administration staff by phone, email or in-person.
We highly value your feedback and welcome your suggestions, as we continually nurture a supportive environment that promotes academic excellence and personal growth.
Your understanding and cooperation are very much appreciated, as we work collaboratively to create the best possible learning environment for your child at Tranby College.

Together, let's continue to inspire and empower our students to achieve their hopes and dreams.
Head of Junior School (Acting)
We have had such a great start to the term, with a variety of activities taking place across the College in a short space of time. On Tuesday thirty-eight of our Year 6 students were involved in the IPSHA Performing Arts Festival at Penhros College. They created a medley of songs and dances exploring the idea of 'Play'. Our students were amazing on the night and by taking on opportunities like this, they learn invaluable skills to help perfect their craft. A massive thank you must go to Mrs Brooke Steele and Mrs Danielle McLernon for their time, effort and dedication in helping our students achieve their best whilst still having fun.
Last week was another busy one, with our Mothers Day stall once again proving very popular with our little ones, and the afternoon teas were thoroughly enjoyed by all the mums. I saw plenty of happy tears and smiles all around. Thank you to all our staff for putting in so much effort around this special day.
Our Year 4 cohort had their much-anticipated Camp at Bickley Outdoor Recreation Camp in Week Three. The morning of departure started off with ominous weather but luckily this did not last long, and when I visited camp the following afternoon, the weather was just perfect. Students and staff were actively involved in a range of activities. Unfortunately, I arrived too late and missed out on the pizza's they had for lunch!
Last Friday, our Year 5 students thoroughly enjoyed their excursion to Fremantle Prison. The students have been learning about the founding of the British colonies and what life was like for different groups of people during the colonial period. The tour proved to be invaluable, providing a framework for students to develop their historical knowledge, understanding and skills. Afterwards, they enjoyed a picnic in the sunshine at Esplanade Park. Thank you to our Year 5 Team for organising an educational and fun day out.
I would also like to take this opportunity to thank all our parent helpers who assisted in the plethora of events this past fortnight, your support is greatly appreciated.
At the start of the year, I spoke about one of our core values, commitment. I am extremely proud to have seen so many students, staff and parents committed to supporting the College and having a go at everything that Tranby has to offer. It is such a privilege to be a part of this community that truly lives it values.

We are almost halfway through the year and at the end of Semester One students will be receiving their progress reports. I encourage parents to remind students to continue to stay committed to their learning.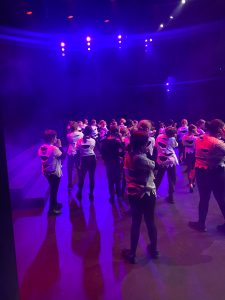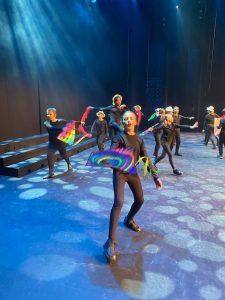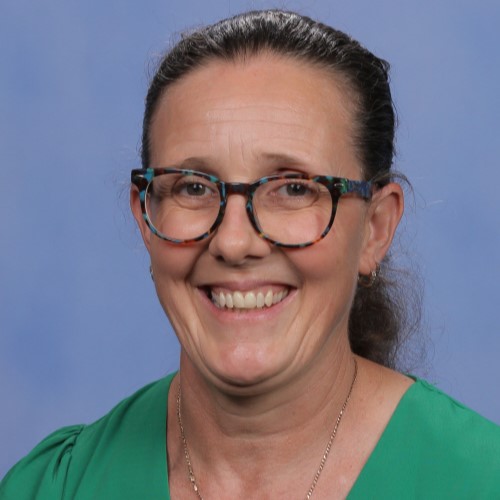 Head of Senior School (Acting)
I hope this newsletter finds you well and that you're enjoying the exciting events and activities taking place at our school. This term has been a whirlwind of busyness, with students engaged in various academic pursuits, extracurricular activities, and personal achievements. Here's a roundup of some of the highlights from the last few weeks.

Our Year 11 and 12 students have been working tirelessly to complete their coursework and prepare for upcoming exams. The dedication and commitment shown by our students have been commendable, and we applaud their efforts in maintaining their academic excellence throughout the term. I wish them all the best in their Semester 1 exams.

Cross Country Event: In a display of athleticism and determination, our school recently held its annual Cross Country event. Students from all grade levels participated, showcasing their endurance and spirit. It was a thrilling afternoon filled with enthusiastic runners and personal achievements.
Congratulations to all the participants for their outstanding sportsmanship and to the winners who crossed the finish line with remarkable speed.
Congratulations to Bilu House on winning the Cross-Country shield.

Arts Cup Winners Announced: We are delighted to announce the winners of our much-anticipated Arts Cup competition. Students from various creative disciplines, such as visual arts, music, drama, and dance, submitted their exceptional works for consideration. After careful evaluation by our esteemed panel of judges, Karla House emerged as the winner overall. I extend my heartfelt congratulations to these talented individuals and express our appreciation to all participants for their creativity and passion.
Duke of Edinburgh Award Recipient: I am proud to announce that one of our remarkable students, Kristin de Beer (Grade 10), has been awarded the prestigious Duke of Edinburgh Award – Bronze. This globally recognized program honors young individuals who demonstrate exceptional skills, leadership, and commitment to community service. Kristin's dedication to personal development, community engagement, and outdoor exploration has made her a deserving recipient of this esteemed accolade. I congratulate Kristin on this extraordinary achievement and wish her continued success in her future endeavors.

Uniform and Grooming Standards: I would like to remind all students and parents about the importance of adhering to our school's uniform and grooming standards. A neat and professional appearance not only instills a sense of pride but also fosters a positive learning environment. Please ensure that uniforms are worn correctly and that grooming adheres to the guidelines outlined in our school handbook. We appreciate your cooperation in maintaining these standards.
Little Shop of Horrors
Last weekend the cast, crew and musicians of the Senior School Production for 2023 presented Little Shop of Horrors by Howard Ashman and Alan Menken. This classic comedy-horror musical went down a treat to three fabulous audiences and we are so proud of all students involved. Their talent, commitment, collaboration and support of each other showcased the best of Tranby College spirit and values. Congratulations for a wonderful show! 
Arts Cup Results
During Term 1 and in the first few weeks of Term 2, students in the Senior School participated in the Arts Cup
With fourteen different activities this year, students presented their exceptional works in the performing arts, digital and media, visual arts as well as creative writing and programming disciplines. After careful evaluation by our esteemed panel of judges the competition was close. Karla House, however, took the Cup for the second year running. Congratulations to all our students for their creativity, passion and participation.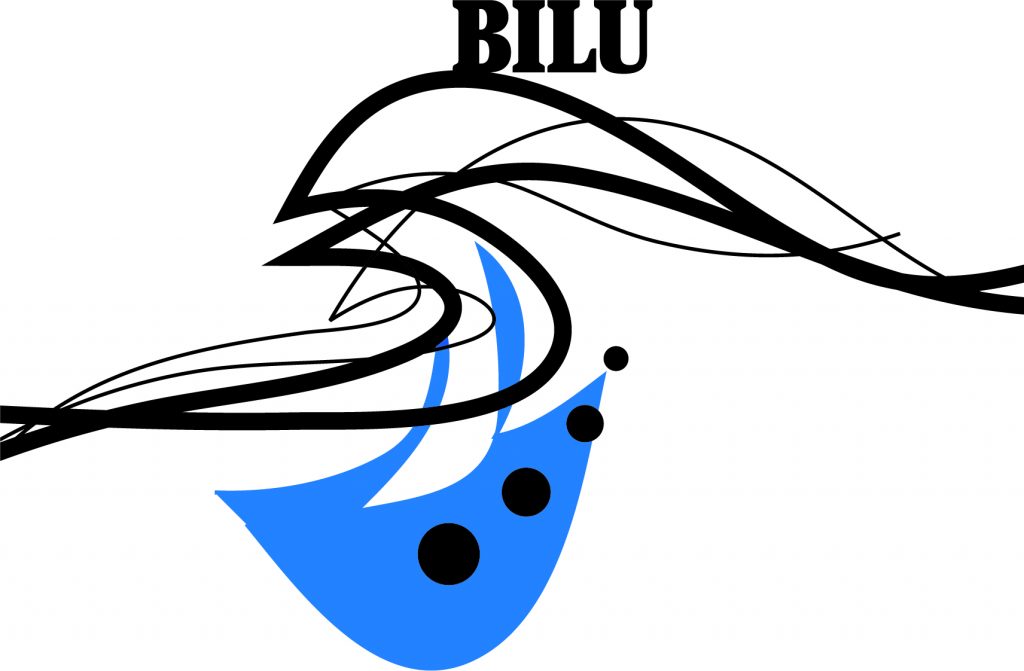 Cross Country Carnival House Points Tally
Junior School
1st – Karla…..       222
2nd – Budjar…..   145
3rd – Marra…..    128
4th – Bilu……..      113
Senior School
1st – Bilu…..       222
2nd – Marra…..   145
3rd – Budjar…..    128
4th – Karla……..      113
Mother's Day Celebrations at Kindy
Kindy – Sandcastles
On Monday the 15th of May, we celebrated Mother's Day with the special ladies and mother-figures in our lives. We sang songs and treated them to a pamper session. We enjoyed painting our Mum's nails, styling their hair, giving them pedicures, painting pictures of them and taking selfies. But most importantly, we enjoyed spending quality time with our Mummies. It was such a special day!
Kindy – Seashells
On Friday the 12th of June the Kindergarten Seashells celebrated Mother's Day. We invited all the special ladies in our lives to celebrate the afternoon with lots pampering and fun. The afternoon started with some dancing and singing. Our special ladies were then treated to time in the hair salon, pampering in the nail salon and enjoyed beading beautiful necklaces. It was a wonderful afternoon!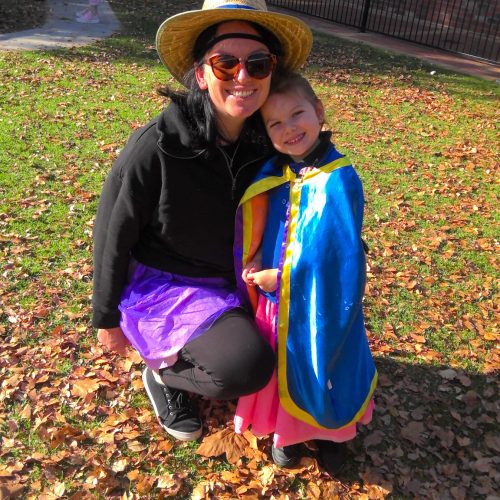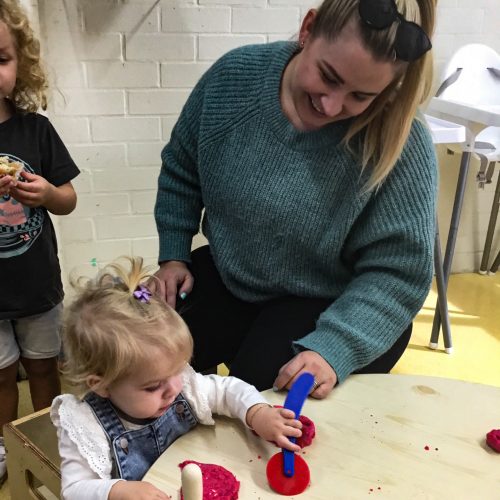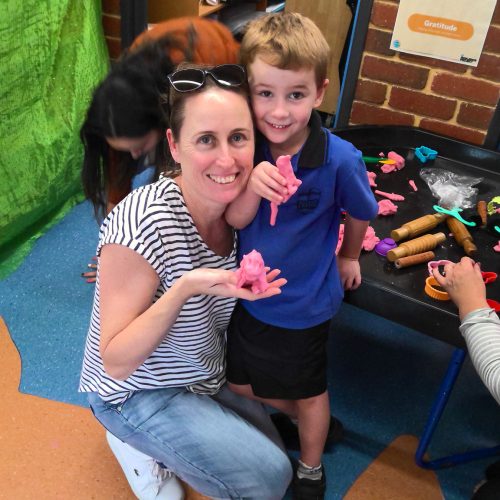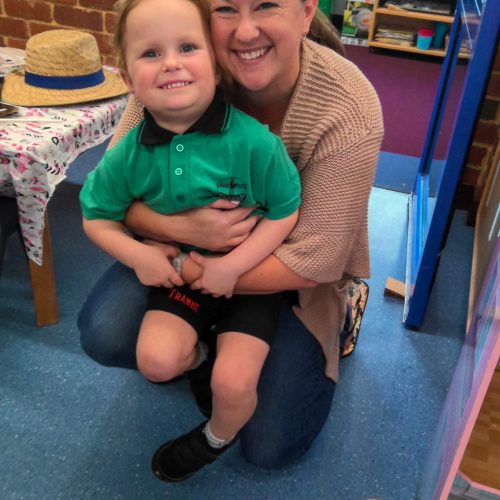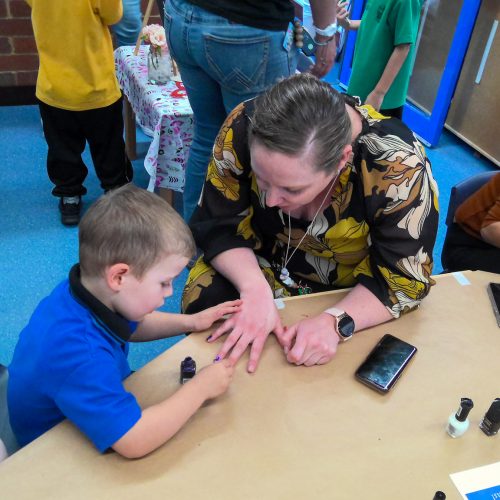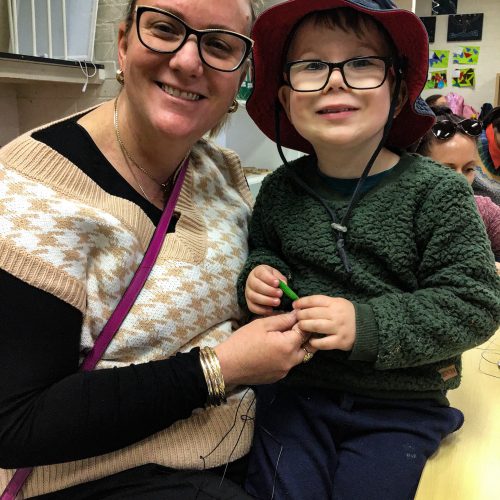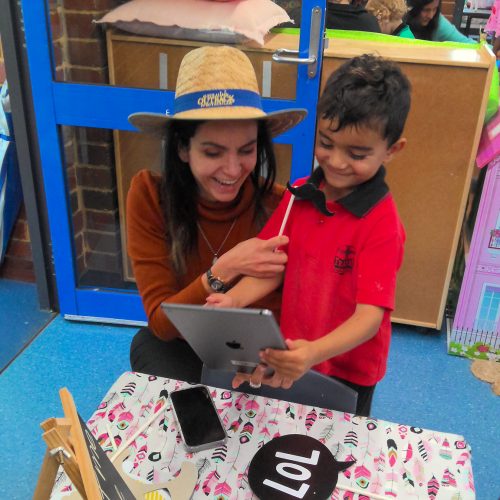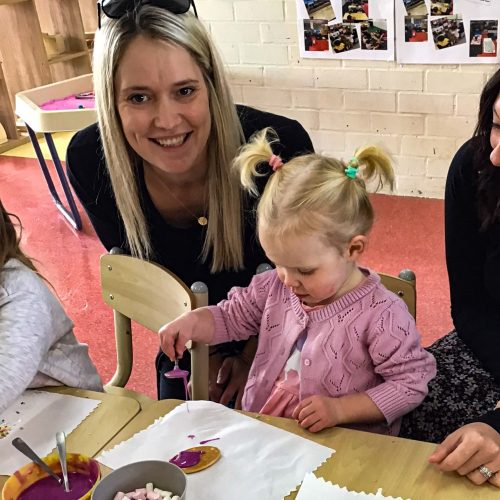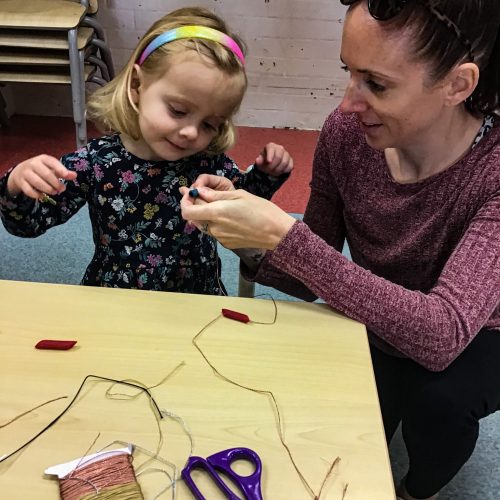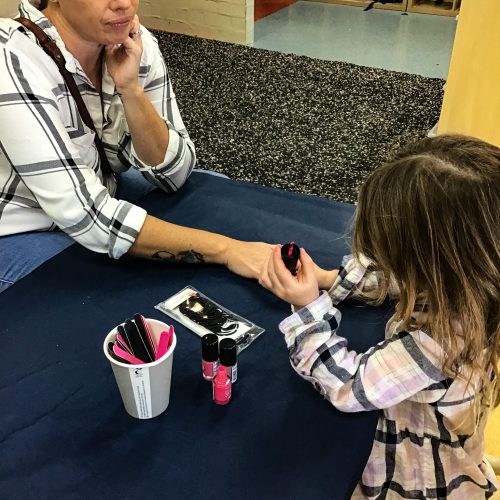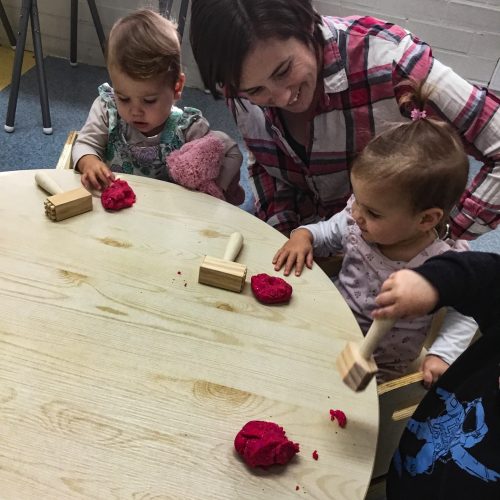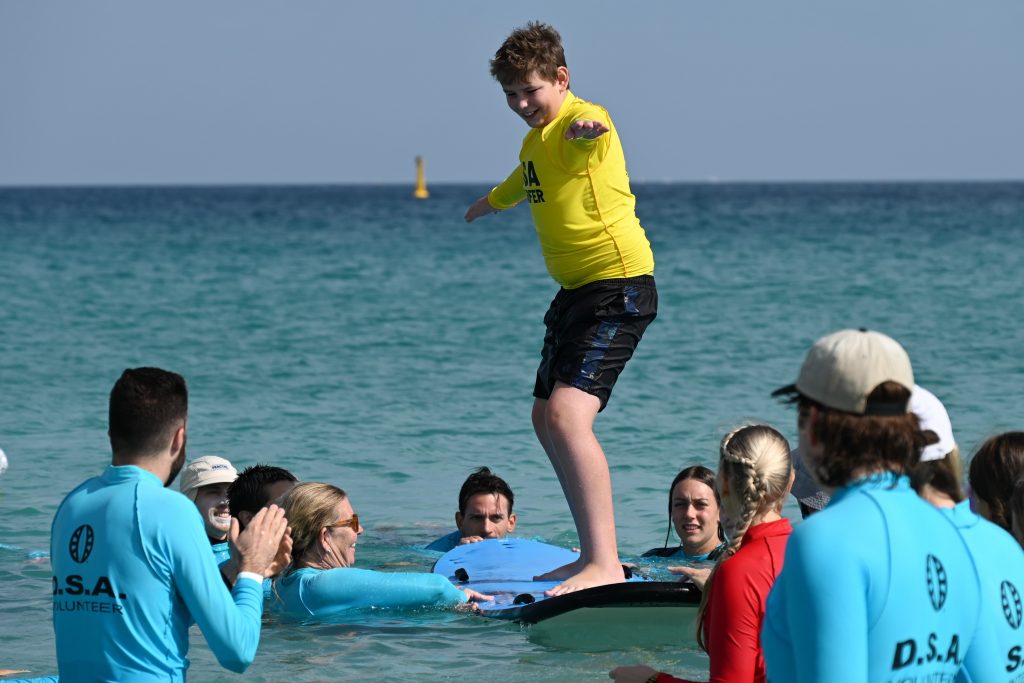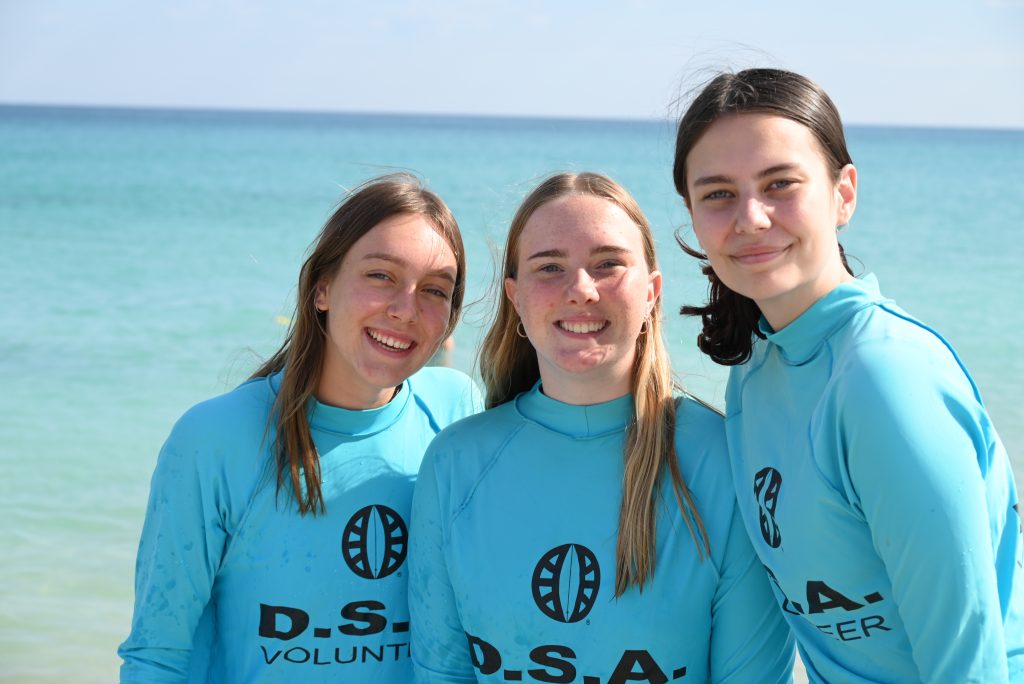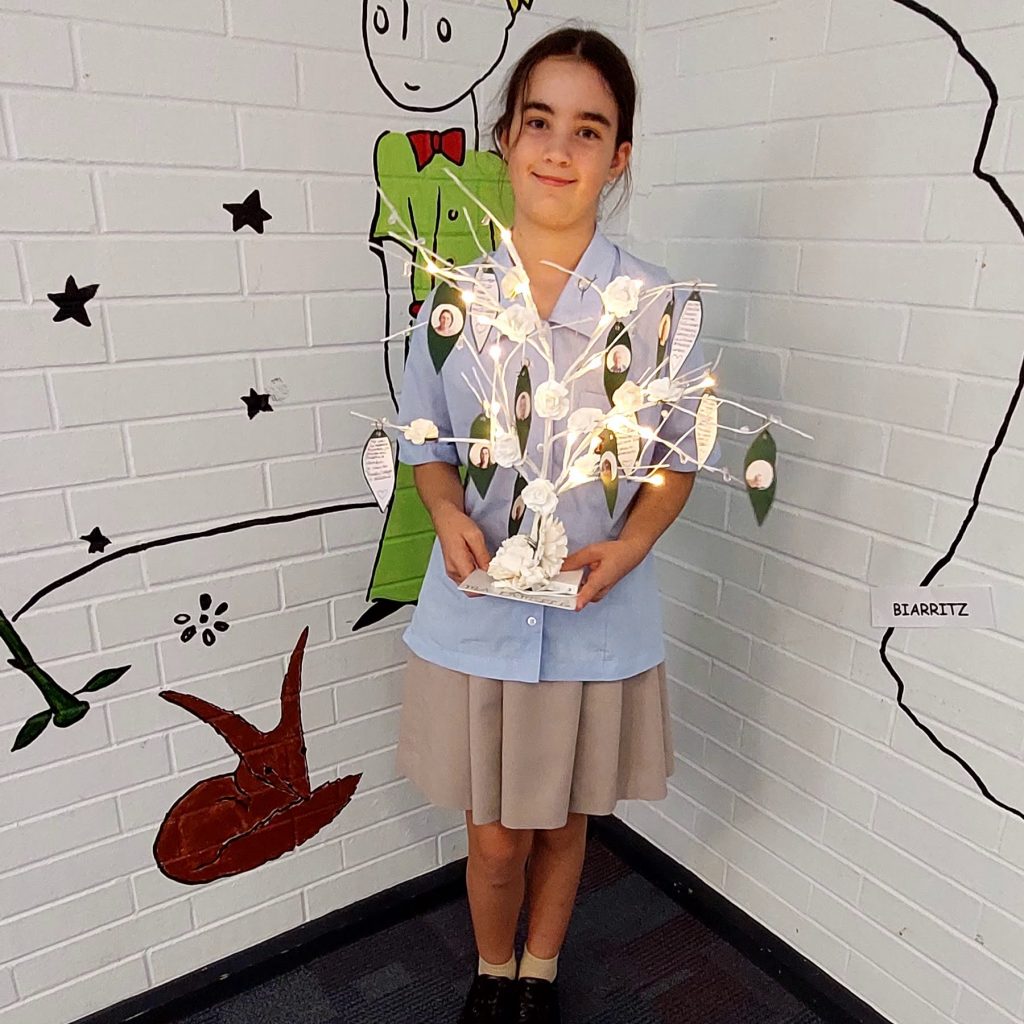 Year 7 French 'My Family Tree'
Student testimony:
"It was a great experience for me to be able to create a Family Tree. I guess it helped connect me more to my family as I got them all together to come over for photos and I had to write about them in French! I really enjoyed working on it, and my mum was a great help as she bought the materials and was ready to help me if it was hard." Aryanna Young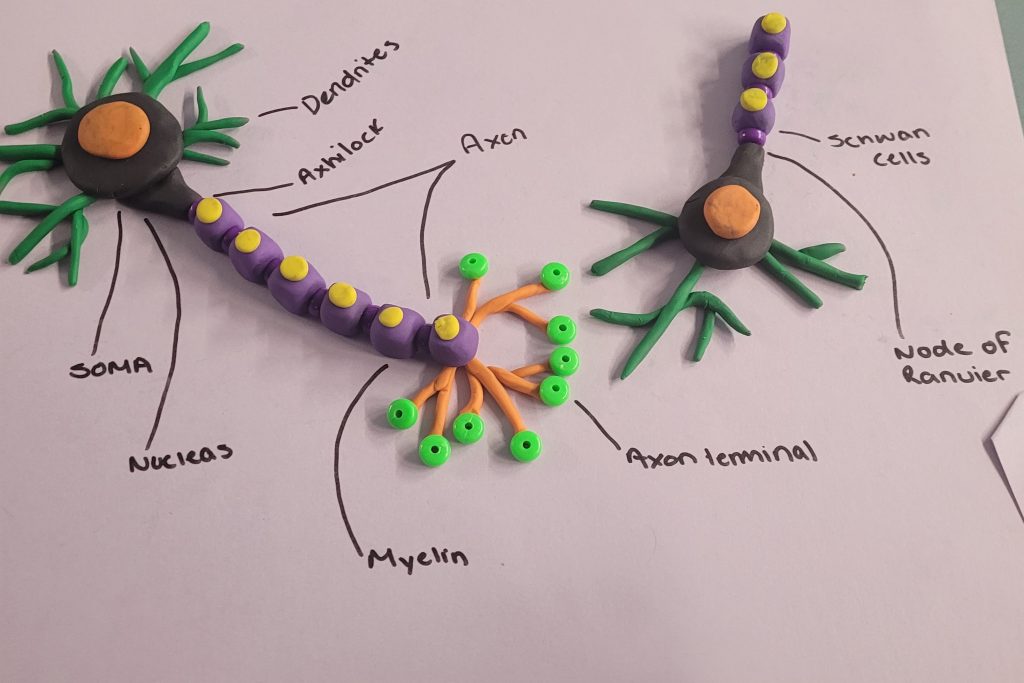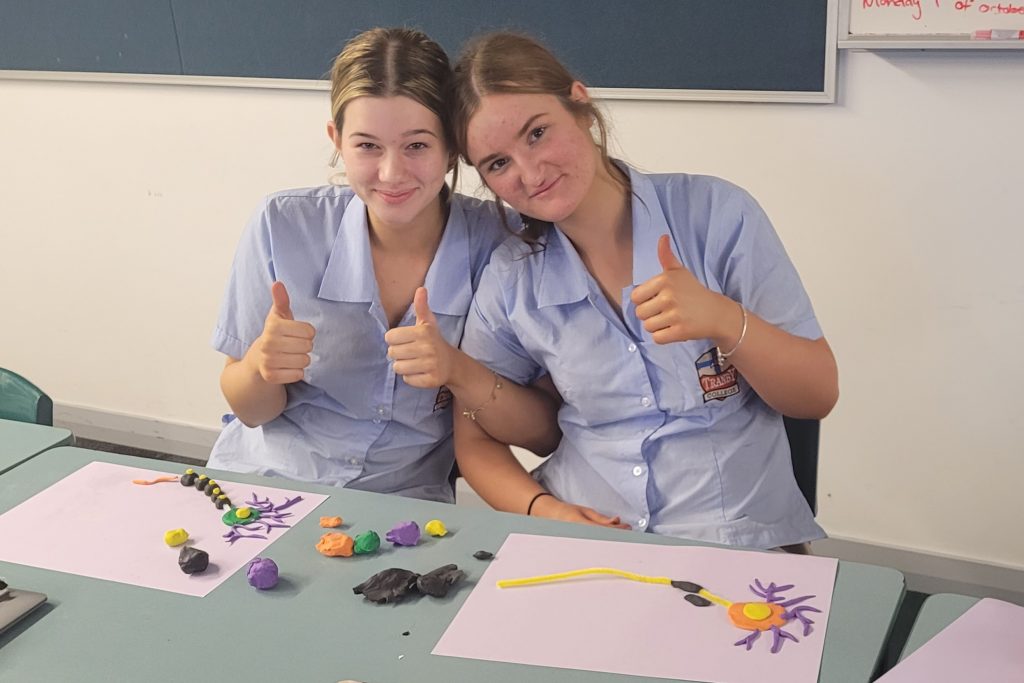 To support Tranby College and have access to lots of amazing deals in WA please open the following link to the 2023 Entertainment Book.
Murdoch University After School Programs
The Murdoch University After School Program in Mathematics and Physical Sciences provides classes in Physics, Chemistry and Mathematics. For 2023 Term 1 we also have a Study Skills class running.
Each subject runs for 2 hours each week from 4:30pm to 6:30pm starting the second week of school term. Students are welcome to attend 1 to 3 times a week depending on their interests.
Please see the attached flyer for: