Tranby Day – a celebration, a reflection and a recognition of the history and values that define our College.
It is a day where our Community of students, parents, guardians, staff and alumni come together to acknowledge our history, our achievements and most of all, to have fun. It is an entertaining day of activities, performances and Tranby traditions.
We pay tribute to our past, celebrate our present and take inspiration for our future.
Date: 22 September
Time: 9:00am – 3:15pm
Venue: Tranby College Grounds
Cost: FREE
Please book your FREE tickets today so that we know how many of the Community are coming. Tickets are valid for the whole day, or for one or more of the activities.
Nominate for the Tranby Day Award
The Tranby Day Award shines a spotlight on a person or a group of people,  making a significant contribution to Tranby. It could be a student, a parent, a guardian, a staff member, a family, a class, an organisation or member of the local community.  
Most importantly the person or people involved must embody the Tranby Values of Respect, Integrity, Service, Collaboration and Commitment.
FOUNDATION ASSEMBLY 9:00AM
We invite parents and guardians to join us for our Foundation Assembly commencing at 9:00am in the Multi-Purpose Hall. You can expect to hear about our rich history, the travels of the brig Tranby and enjoy performances by our students. 
Our Grand Relay is a fun and exciting race involving students, staff and families on the main oval. We would be delighted to have parents and guardians join us after assembly to cheer on our runners.
JUNIOR SCHOOL & YEAR 7 LEARNING JOURNEY 11:30am
Come with us on a journey through our Junior School  & Year 7 classrooms. On your travels students will  proudly show you their incredible work and achievements. All of our Junior School & Year 7 parents and guardians are welcome to explore from 11.30am.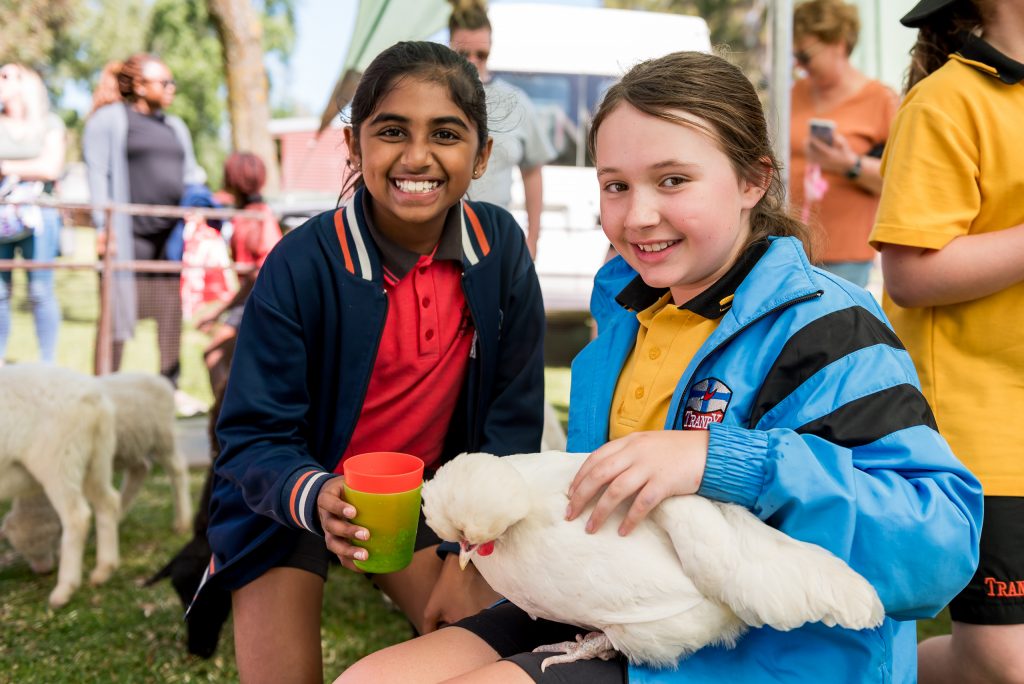 Students and teachers are working together to provide a range of activities and food stalls for all to enjoy. All money raised will be donated to a charity of the Uniting Church. Parents and guardian are invited to join in the fun from 12:30pm. 
Please remember this event is cash only.
The history of Tranby Day
Tranby Day commemorates the Tranby setting sail from England in September 1829.
The Tranby serves as a namesake for our College but also as a symbol of our collective journey towards knowledge and personal growth.

The Tranby and its passengers faced many setbacks, as we all do, but through teamwork, perseverance and faith, they reached their destination.
Just like those aboard the Tranby who ventured into the unknown, we too embark on an adventure filled with learning, discovery, and self-development.
As we celebrate Tranby Day, we are reminded of the journey that brought us here and look forward to the exciting path that lies ahead.
Who do you think has made a positive impact on Tranby over the past year?
Are they respectful?
Do they act with integrity? 
Do they offer service and support to others?
How do they collaborate with other people?
Can you see their commitment to unity, diversity and inclusion?
It may be a student, a parent, a guardian, a staff member, a family, a class, an organisation or member of the local community.  
Whoever it may be, why don't you thank them by nominating them for the Tranby Day Award?