Tranby's new childcare centre will provide a foundational education that matches the College's commitment to personalised learning and specialised attention to children that is age-appropriate, stimulating and engaging.
Emily Goforth
Principal (Acting)
Opening in late 2024, the new Tranby Childcare facility will offer 100 day care places for babies and children with another 50 places for out-of-school care.
Our wellbeing philosophy and caring are the keys to our success with your child, affording daily support through teachers and mentors deeply invested in your child's success.
It is our personal approach, that results in happy and fulfilled children.
Tranby College connects and inspires, fosters imagination and innovation, creativity, passion and purpose – setting individuals up for a future where they can realise their goals and independently achieve their own potential.
An official ground breaking ceremony took place on Tuesday 7 March  attended by Tranby Staff, Students, our Principal, the Director of Childcare, together with representatives from KSA Architects and Rivett Construction.
Senior School students who have been at Tranby since Kindy and  current Kindy kids, dug in and helped prepare the way for the heavy construction machinery now working on the site.
As the building grows we will be uploading images and short videos, to keep you up to date with what's happening with the new Tranby Childcare.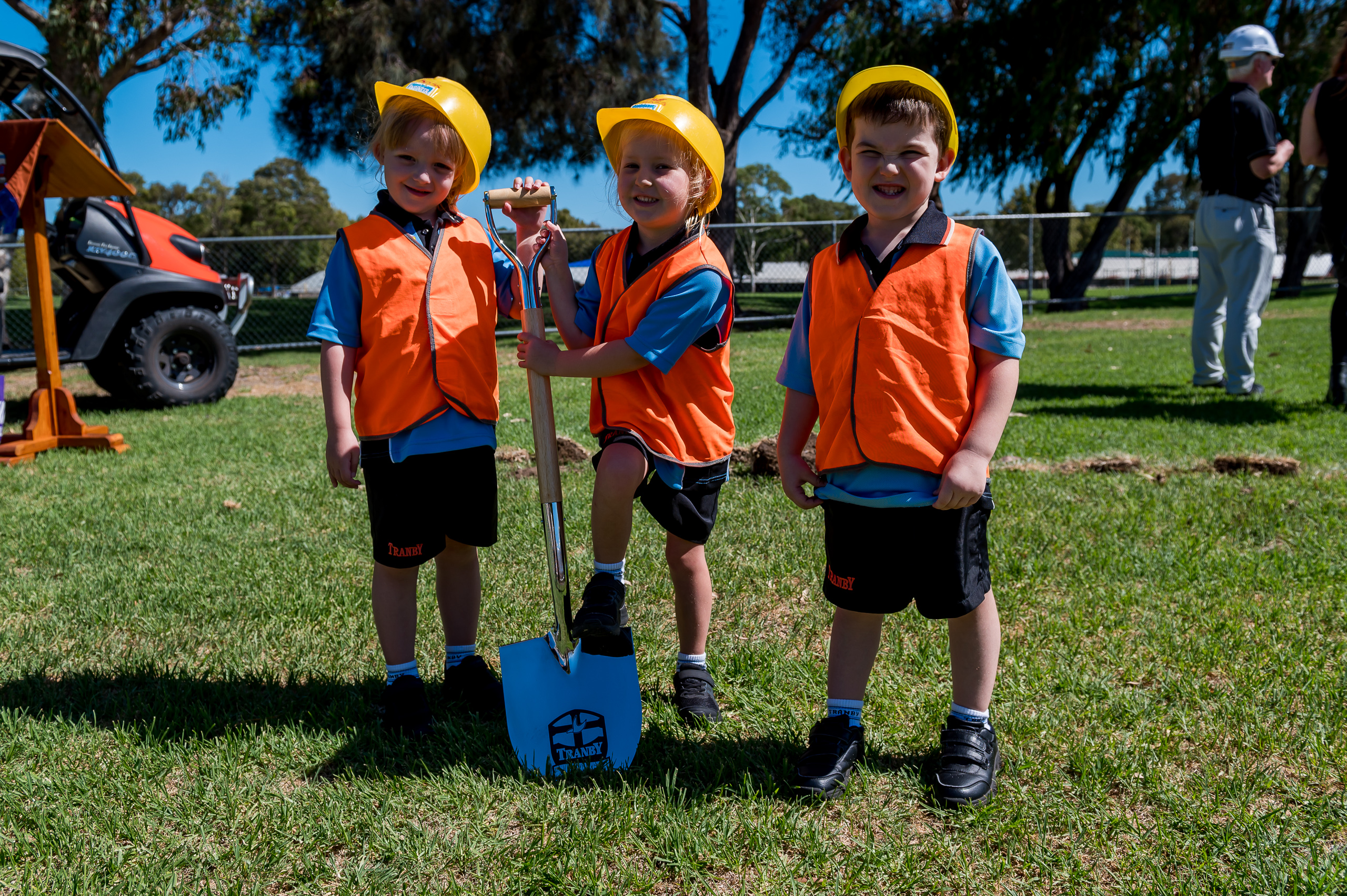 Submit an Enrolment Enquiry
Please complete the form below and we will be in touch as soon as possible. 
Required fields are marked with*
VISIT US
no appointment needed
Construction Zone and Parking
While the Centre is under construction, there are alternative arrangements in place for the Arpenteur Drive carpark. 
To ensure the utmost safety standards for everyone, the 'Kiss & Drop' in this area has been closed. Changes have also been made to the parking and pedestrian zones.
We strongly recommend that you use the Tranby Drive 'Kiss & Drop', while work continues on the new Childcare Centre.