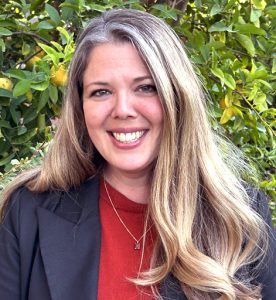 From the Principal (Acting)
Welcome back!
I hope this newsletter finds you ready to embark on a new term filled with exciting possibilities. It is a joy to have our students back on campus after the holidays, reuniting with friends and teachers.
Senior School Colours Awards
This week at the Senior School Assembly, I spoke to the students about unlocking their true potential and acknowledged the efforts of those who received recognition for their dedication and efforts in the areas of Arts, Curriculum, House, Service and Sports.
We are immensely proud to witness the dedication and passion with which our students strive to reach new heights every day. Congratulations to the students in Years 10, 11 and 12 who achieved their Colours this year.  Their exceptional commitment and accomplishment in various areas of school life is to be commended.
St George's Cathedral Art 2023
I had the privilege of attending the St George's Cathedral Art 2023 Gala Awards Night last night where two of our exceptionally talented students, Sophia Elliot and Catherine Algie, had their works on display. This show is a great opportunity for our students to demonstrate their unique abilities to the wider community, and we are exceptionally proud of their efforts.
Resetting healthy habits
As we return from a rejuvenating holiday break, it's crucial to recognise the importance of re-establishing healthy habits for our students. The holidays often provide an opportunity to indulge in delicious treats, stay up late, and deviate from our usual routines.
While it's natural to enjoy a break from the ordinary, now is the perfect time to seize the opportunity and create better habits. By reintegrating healthy practices into our daily lives, such as maintaining regular sleep schedules, eating nutritious meals, engaging in physical activity, and prioritising mental wellbeing, we can set a positive tone for the new term. These habits not only support the overall health of our students but also enhance their ability to focus, learn, and thrive academically. So, let's embrace this fresh start and make a conscious effort to re-establish healthy habits, fostering a balanced and successful academic journey.
As we embark on this new term, I look forward to witnessing the incredible achievements and growth of our students as they explore their passions, excel academically, and make a positive impact within our College Community.
May this term be fulfilling for everyone in our Tranby Community.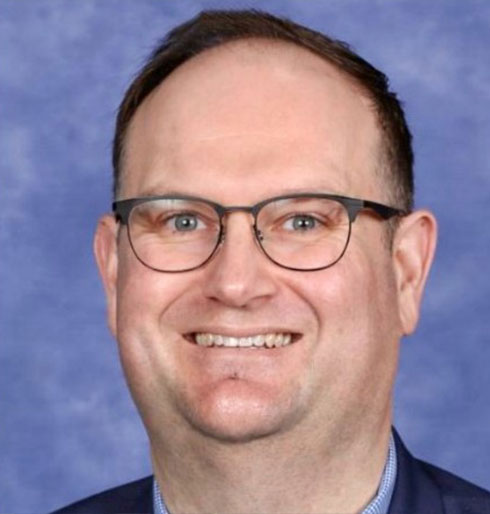 Deputy Principal (Acting)
As we embrace the new term, I am thrilled to celebrate our beloved College's positive and progressive nature. At Tranby, we firmly believe in cherishing the uniqueness of each student and supporting their journey of growth and learning.
Our core College values — Respect, Integrity, Service, Commitment and Collaboration — infuse every aspect of our community. They not only guide our students' behaviour but also exemplify how we work together as staff, families and community members. Through these shared values, we create a diverse, inclusive and nurturing environment that fosters growth and success for everyone.
A heartfelt congratulations to our Year 12 students!
This term marks a significant milestone as they turn their focus towards the end-of-year examinations and the completion of their 13-year journey with us. We applaud their hard work and dedication and want them to know that we are here to support them every step of the way. We keep them in our thoughts and prayers as they prepare to embrace various opportunities, be it university, TAFE, apprenticeships, the defence forces, or other exciting pathways.
Transitions hold a special place for our younger students in their academic journey. We warmly welcome our new Kindergarten students, recognising the importance of this transition from early childhood to compulsory education. Our experienced teachers and staff are devoted to ensuring a smooth and nurturing transition for these young learners, making their entry into this new chapter as comfortable and exciting as possible.
Similarly, the transitions from Years 6 to 7 and Years 10 to 11 are vital moments for our students. We want to assure students and families that we have thoughtfully designed programs to make these transitions seamless, helping them flourish in their new environments. The transition from Year 6 to Year 7 is especially noteworthy as our young people transition from Junior School to our Senior School. Rest assured; they remain in the enfold of our safe, nurturing, and loving College. Embracing the opportunities our Senior School provides, they build upon the strong foundations laid in our Junior School. Our integrated learning community, encompassing Childcare, Junior School, and Senior School, ensures that every child is known, valued, celebrated for their individuality and encouraged to develop their unique gifts and talents.
As we move ahead, I encourage all our students to embrace their individuality and explore their passions. Our College Community stands steadfast in supporting each student on their educational journey. With a commitment to progressive education, we offer personalised attention to ensure they thrive academically, emotionally and socially.
Let us embark on this term with renewed dedication to fostering a positive and inclusive College culture where every student is cherished, respected and empowered to reach their full potential. 
Let's make this term truly remarkable, celebrating academic achievements, personal growth, and meaningful connections.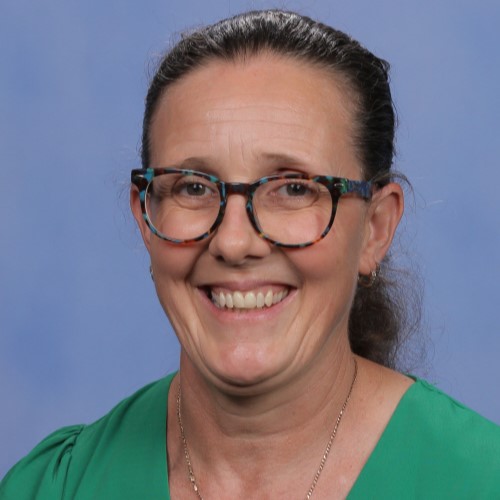 Head of Senior School (Acting)
Welcome back to Term 3!
It's a term filled with exciting events and opportunities that you won't want to miss.
Let's go through some of the upcoming highlights.
 Year 11 2024 Subject Selections
For all our Year 10 students, it's time to start thinking about your course for the next academic year. This decision will play a crucial role in shaping your future, so make sure to explore your interests and career goals. 
We hope that you found the Careers and Pathways Expo of assistance in plotting future workforce destinations. Now it is time to start plotting the road toward that goal.
Seek guidance from teachers they will be able to help make informed choices. For more information, come to Wednesday night's Year 11 Subject Selection for 2024 Information Evening – all Year 10 students and their families are welcome. 
Athletics Carnival
Get ready to show off your athletic skills and team spirit at the annual Athletics Carnival. Whether you're participating in track events, field events or cheering from the stands, it's always a day filled with fun, camaraderie, and healthy competition.
To our Year 12 students
This term marks the beginning of the end of your College journey. As you embark on your final term, take this time to reflect on your accomplishments and growth over the years. We wish you the best of luck as you prepare for your final exams and begin to step into the next phase of your lives.
To all students, make the most of Term 3, engage in your studies, and participate in the various activities and events. Remember, your senior school years are not just about academics; they are also about building lasting memories and friendships.
Let's make this term a memorable one, filled with learning, joy, and achievements. 
Have a fantastic Term 3!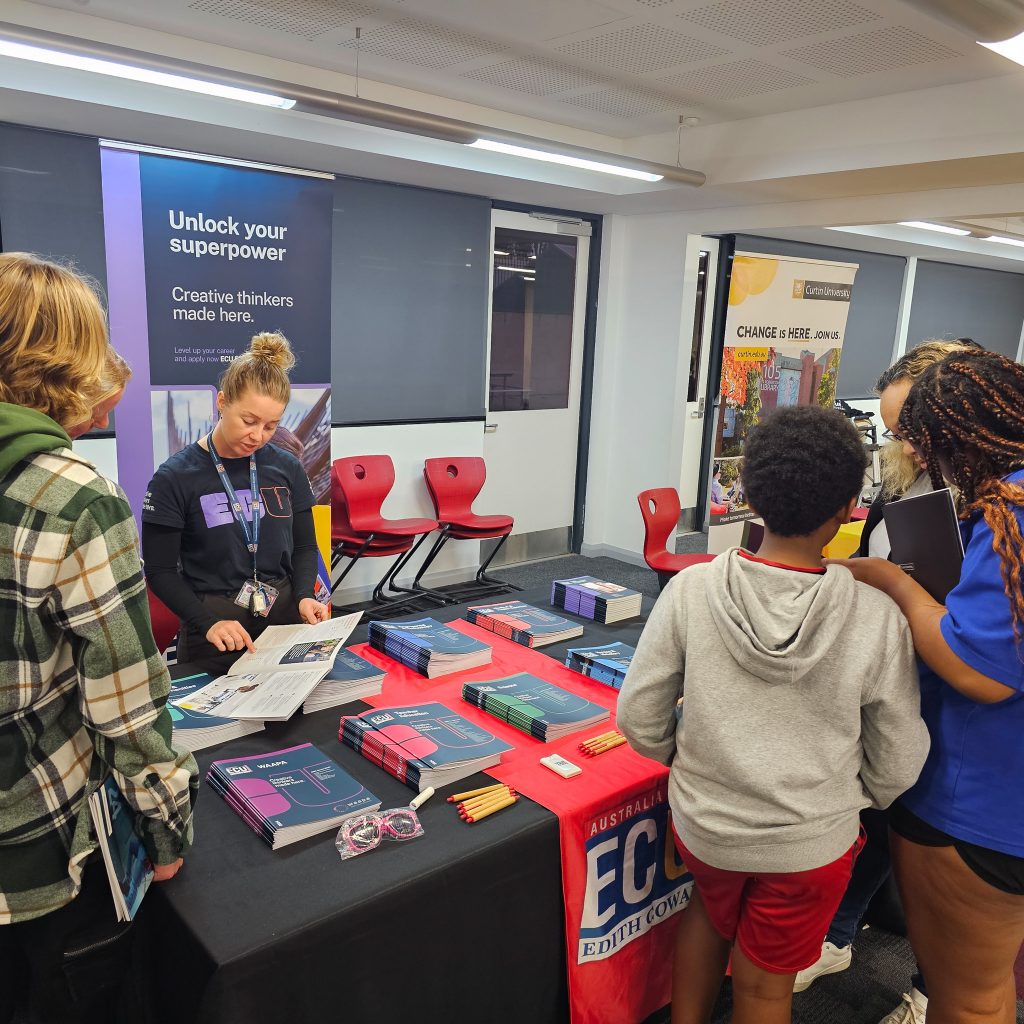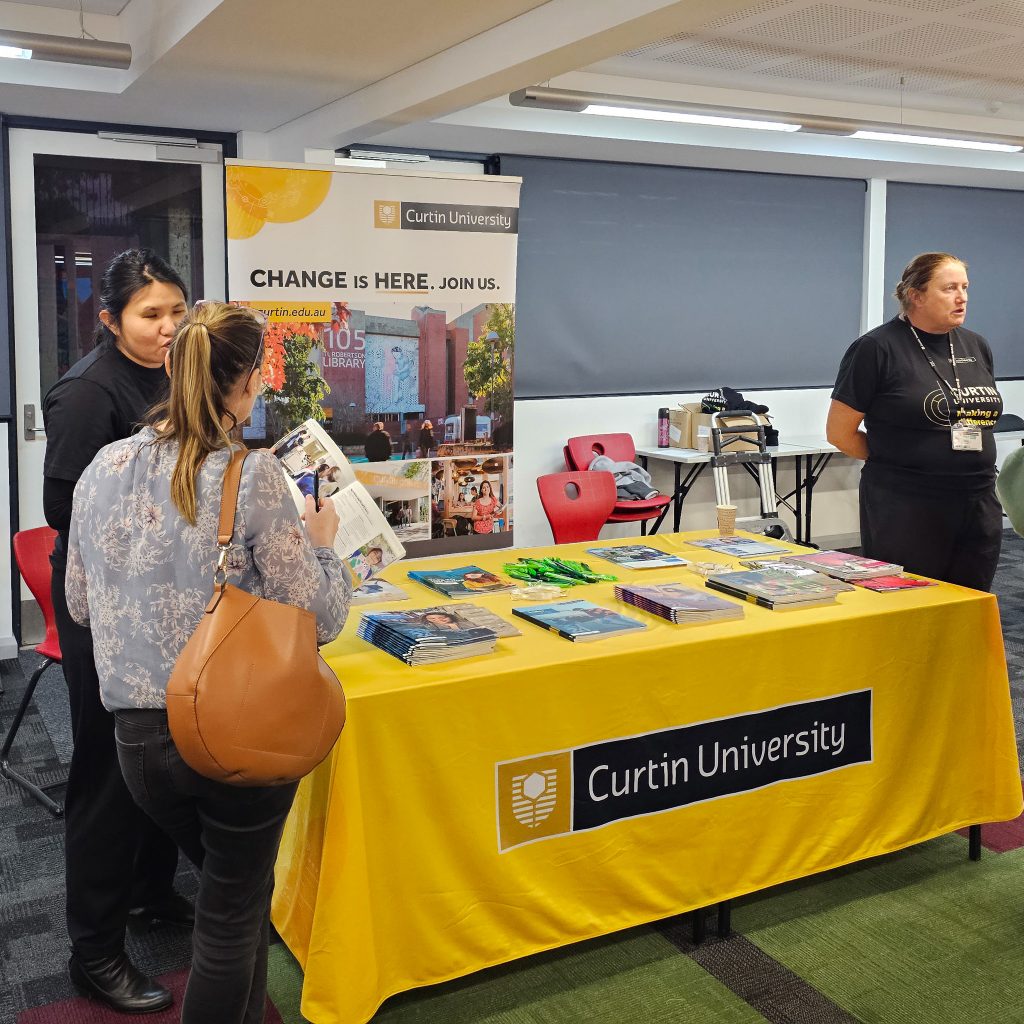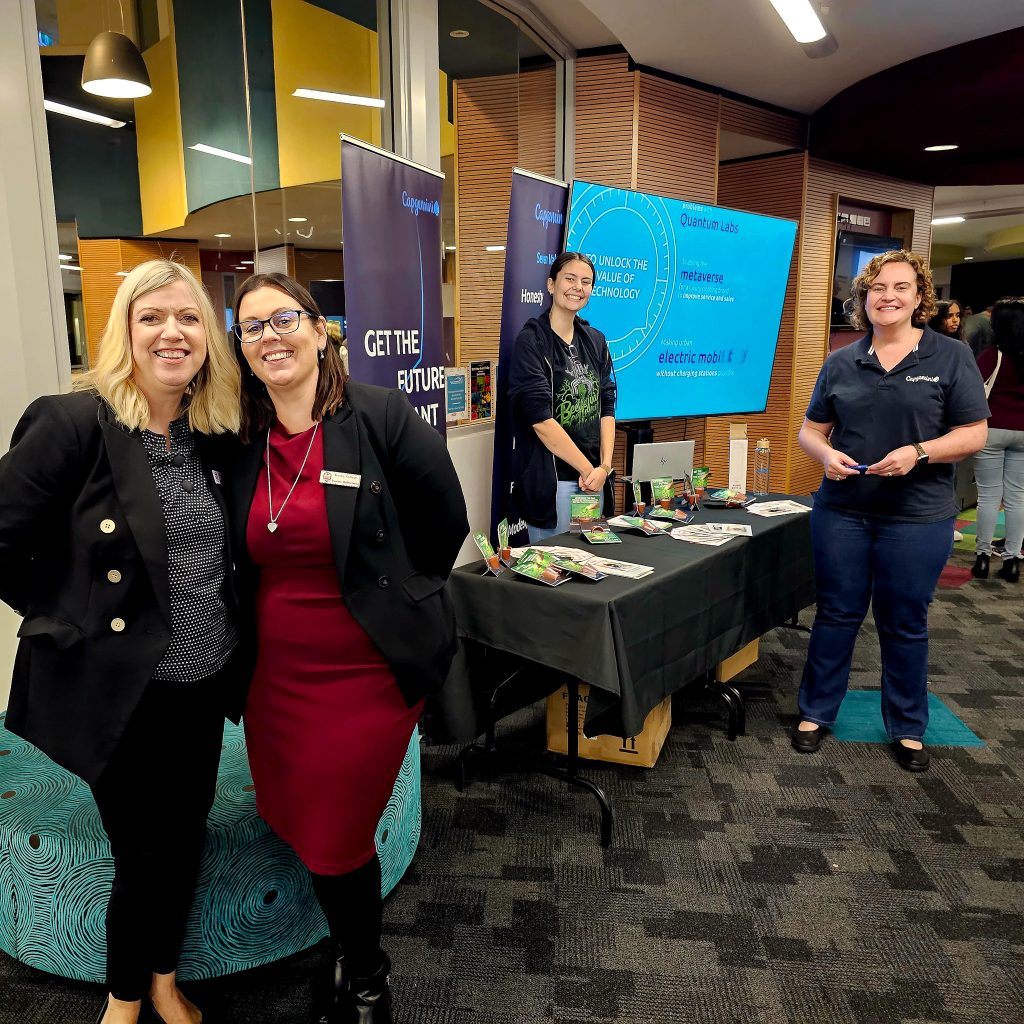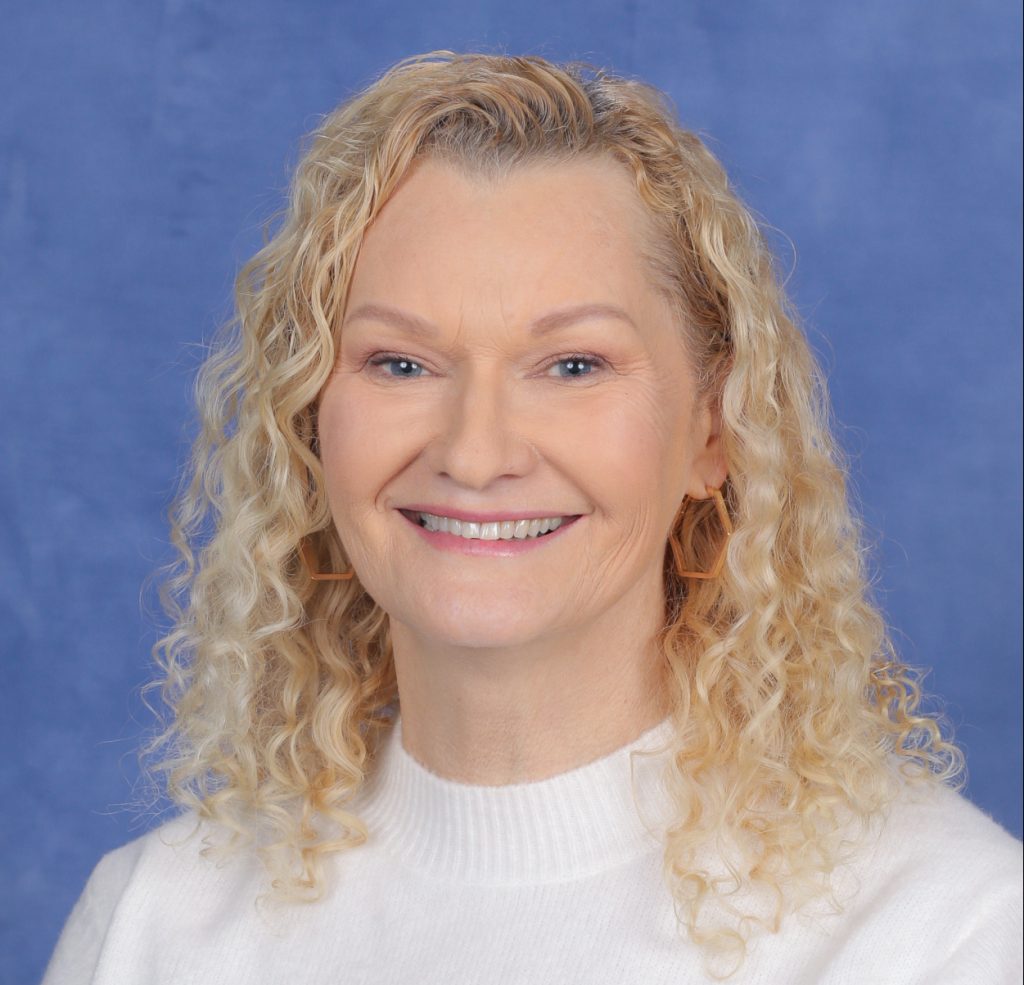 Welcome back!
This term, we have hit the ground running (or should I say dancing!) with the commencement of our Dancesport lessons.
Students in Pre Primary to Year 6 will be participating in these lessons throughout the term. This is a wonderful opportunity for students to learn new skills in a fun and interactive environment. I am sure your child will share some of their new moves with you at home!
At the culmination of the Dancesport program, students in Years 4 to 6 participate in a social. This evening is always a highlight for the students as they get to dress up and have fun. More details regarding this event will be provided later in the term.
There are many other exciting events occurring this Term.
Students in Years 5 and 6 will have the opportunity to put their name forward for the Semester 2 leadership roles and I look forward to working with the new team throughout the rest of the year.
In addition, we have our College Photos next week, sporting carnivals to look forward to, Book Week and the much-anticipated Books on Blankets, and Artist in Residence, Jac Chorlton, who will be working with the students across the Junior School a little later in the term.
Our extremely popular Clubs and Activities will commence next week. If you have not already seen what is on offer, then I encourage you to do so.
It was great to see all our wonderful students return this week! I look forward to another productive and eventful term.
Kalamunda History Village Excursion Year 2
At the end of Term 2, the Year 2 students were very excited to attend an excursion to Kalamunda History Village. 
Everyone rugged up for a chilly day in the hills. We were able to see what life was like a hundred years ago in Western Australia. Imagine having no electricity!
Doing the washing and playing with the old toys was a highlight for us all. The teacher in the old schoolhouse was a bit scary and some of us even got the cane! Luckily, they were just pretending.
We are looking forward to learning more about history in Term 3.
Outdoor Education elective expedition Years 9 and 10
As part of the Year 9-10 Outdoor Education Elective courses, students are offered the opportunity to participate in a range of outdoor recreation activities – including off-campus excursions and camps.  
In Semester 1 we commenced outdoor skills development in bushwalking, navigation, first aid, camp cooking and rope work.
In Week 9 of last term, students were offered the opportunity to be involved in an overnight hiking expedition.  Tranby staff  and two outdoor education staff accompanied the students on this expedition in the great outdoors.
The class groups set off on hiking journey from Brookton Highway to the scenic Mount Dale, on the northern section of the Bibbulmun Track, arriving at camp on a dark and gloomy winters afternoon.
The rain was intermittent, but the students eagerly set up their tents and had a fun night cooking on their camp stoves in the shelter of the rammed earth hut, set amongst the jarrah and wandoo forest.
The following day the glorious sun-burst was broken with heavy down pours. It was a joy to see the young hikers set a great pace along the trail undeterred and enjoying the experience. We returned to Tranby a little damp and a little dirty but with big smiles and a sense of satisfaction at what we had achieved on their 15km hike.
Thanks to Ms Holtham for giving her time to the program and supporting these new initiatives in the Outdoor Education program at Tranby.
Online Literacy and
Numeracy Assessment
Some of our Tranby students are about to sit the OLNA. You may have heard about it but are not sure what it means for your child.
OLNA stands for the Online Literacy and Numeracy Assessment. In order to demonstrate the required literacy and numeracy standards for the Western Australian Certificate of Education (WACE), some students will be required to sit this assessment. The School Curriculum and Standards Authority (the Authority) awards the WACE at the end of Year 12 to students who have met all the requirements. You can find more about the requirements on the Authority website at scsa.wa.edu.au under Years 11 and 12 > The WACE > WACE Requirements.
Some students pre-qualify for the literacy and numeracy requirement through their performance in the Year 9 NAPLAN test. We will inform you whether your child needs to the sit the OLNA.
Students will have up to six opportunities (two per year) before the end of Year 12 to meet the requirement. Details of each testing window can be found on the Authority's website by navigating to Years 11 and 12 > Assessment > OLNA.
The OLNA has three components — reading, writing and numeracy. The reading and numeracy components comprise 45 multiple‐choice questions; the writing component is an extended response of up to 600 words. Students are allowed 50 minutes for the reading and numeracy components and 60 minutes for the writing. Once a student has demonstrated the required skills in a component, they are not required to sit that component again. This table provides an overview of the components.
To prepare our students for the types of questions they can expect and to familiarise them with the online assessment platform, access is provided to practice and example tests on a secure website. The link to the secure website for the practice and example tests is available on the Authority website under Years 11 and 12 > Assessment > OLNA >Practice and Example Tests.
For students with disability, we have guidelines to help determine the appropriate adjustments for equal access. Information about disability adjustments is available on the Authority's website under Years 11 and 12 > Assessment > Disability Adjustment Guidelines
Students who wish to achieve a WACE and do not demonstrate the literacy and numeracy standard by the time they exit senior secondary schooling can apply to the Authority to re-sit the OLNA at any age.
If you want to know more, further information can be found on the Authority's website by navigating to Years 11 and 12 > Assessment > OLNA. There you will find more information, answers to frequently asked questions and a brief video. You can also send questions to olna@scsa.wa.edu.au.
Meet our Maintenance Team
Tranby's impressive buildings and beautiful grounds create a stunning connection to nature for our community. The trees, lawns and playing fields provide inspiring and harmonious spaces to study and play for everyone.  
Have you ever wondered what is involved in maintaining the grounds to such a high standard and who is behind this remarkable presentation? 
Roxanne, Cam and Duane form the cracking maintenance team that keep our Tranby grounds in excellent order. They work hard early in the morning before College starts and often late into the evening for school events as well as across the School Holidays to ensure that we enjoy all the College facilities.  
Recent projects that Roxanne and the team have worked on include helping to network our classrooms with new high speed cabling to support digital media and our new PA system. During the School Holidays the team spent their time escaping the cold weather by getting classrooms ready for students to return.
If you see the team out on the grounds, be sure to say hello!
Whole College Photos Reminder
Our annual College Photo days  are on Tuesday 25 and Wednesday 26 July in the Multi-Purpose Hall. It is a great opportunity to purchase a record of your child's participation in the Tranby Community and visualise their own unique development. 
Envelopes have been sent home this week. Please refer to the information sheet specific guidelines on photo groups and uniform requirements.  
General Reminder 
Please help students to present themselves to a high standard so that they look their best. Combed hair, shiny shoes and grooming that adheres to the College standards ensure your child and their class look terrific! 
On Thursday 22 June, our Year 6 students and staff travelled to John XXIII College to participate in the annual IPSHA Winter Carnival.
During Term 2 students were given the option of participating in either Netball, Soccer or AFL. With the assistance of their teachers, they then learnt the fundamental skills, rules and strategies associated with their chosen sport. Students were also given the opportunity to fulfil other roles such as Timekeeper, Scorer, and Umpire.
After weeks of preparation our Year 6 students were finally ready to showcase their skills at the Winter Carnival where they competed against 12 different schools. Our teams performed well throughout the day and most importantly everyone had fun!
Thank you to all the Year 6 students for their dedication and participation on the day. You represented Tranby well and your behaviour/fair play was outstanding. I would also like to thank our staff for their attendance and for overseeing their teams.
Well done Tranby!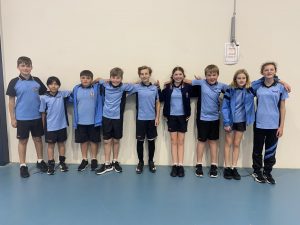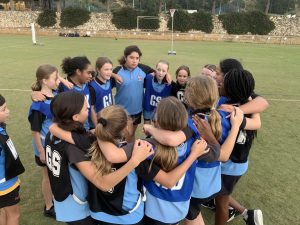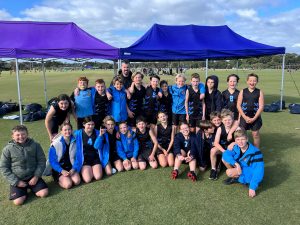 Tranby Trackstars
Junior School Running Club
Our Tranby Trackstars have been running laps every Thursday morning before school on the Junior Oval. We are welcoming more runners and completing more laps together in Semester 2.
So far, we have run a collective 511.5km. That's the equivalent of travelling from Tranby College to Walpole!
Here is an overview of the achievements for Semester 1.
| | | |
| --- | --- | --- |
| Place | Year Group | Total KM Completed |
| 1 | Pre-Primary | 114km |
| 2 | Year 4 | 95.7km |
| 3 | Year 6 | 94.5km |
| 4 | Year 3 | 66.9km |
| 5 | Year 1 | 63.6km |
| 6 | Year 2 | 56.4km |
| 7 | Year 5 | 20.4km |
Milestone Achievements
BLUE 10KM
Noah Townsend, Elsie Austin, Santos Tsorvas, Lachlan Martin, Asees Virk, Ekan Kahlon, Donovan Elbers, Matilda Brumby, Kai Storer, Eithan McKechnie, Benjamin King, Indi Mathers, Oliver Brumby, Olivia King, Luca Mathers, Benjamin Gordon.
BRONZE Half Marathon 20KM
Santos Tsorvas, Benjamin King, Benjamin Gordon.
We're working (running) our way on to the SILVER Marathon 40km & Gold Ultra Marathon 60km this Semester!
We are very excited to have everyone back on College grounds and we hope you are all well rested and ready for an eventful Semester 2.
A very big welcome to our new students and staff joining us. 
We know you'll love being part of the Tranby Community!
If you have any questions, suggestions or feedback regarding our newsletter please email us.