Friday August 11
Junior School Inter-house Athletics Carnival 
Tuesday August 29
Senior School Inter-house Athletics Carnival
Friday September 22
Tranby Day – Save The Date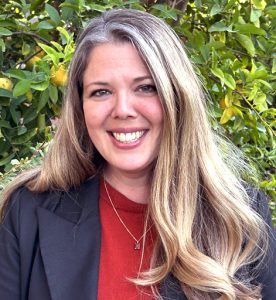 From the Principal (Acting)
Parent, Guardian, Student and College Collaboration
In this article I want to acknowledge and discuss the power of collaboration, particularly the profound impact of collaboration among the College parents, guardians, staff and students in unlocking each student's full potential.
Open communication serves as the bridge that connects us – it fosters a supportive environment where insights into students' unique strengths, challenges, and aspirations can be shared. Embracing and aligning with the College's vision and values, parents, guardians, staff and students together create a unified and encouraging atmosphere, instilling a mindset that celebrates progress and resilience.
Parent and guardian involvement is a crucial element, as they are a child's first and most influential teachers. Actively participating in their child's education sends a powerful message of shared responsibility for their success. 
Empowering students as active participants in their learning journey fosters a sense of ownership and agency. By identifying individual needs and designing tailored support, parents, guardians and educators ensure every student thrives. Together, as a strong support network, we can create an environment where each student flourishes, dreams, and achieves their full potential.
Parent-guardian-student-College collaboration is paramount in the face of numerous external influences on a child because it creates a unified and supportive front, guiding the child amidst distractions and challenges. This collaboration fosters a strong foundation for nurturing your child's holistic development in an ever-changing world. 
Together, as a strong support network, we can create an environment where each student flourishes, dreams, and achieves their full potential.
Together, we are Tranby.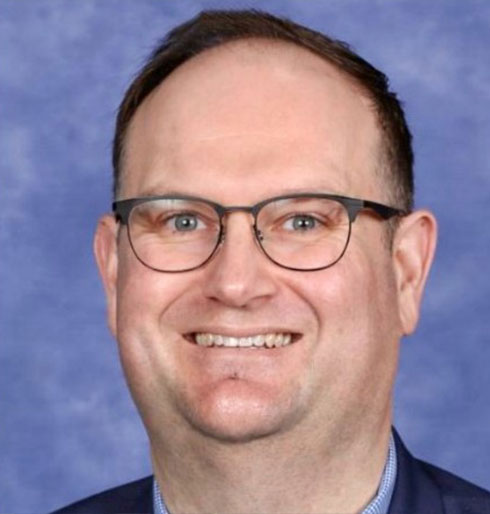 Deputy Principal (Acting)
In our Senior School, our staff and students work with Dr Jane Genovese, a psychologist passionate about helping young people learn and study effectively. She provides us with regular informative articles. One recent one was "How to make studying part of your daily routine".
Over the years, many parents, families, and guardians have asked what they can do to help their children study or do home learning. Below are some strategies suggested by Jane and come from sound scientific research.
Good study habits can start in Early Learning with our Home Learning Program.
We understand that supporting your child's study habits can sometimes be challenging. That's why we want to offer some guidance on how you can help your children study more effectively. By doing so, you can play an essential role in their academic success and overall learning experience.
Studying can be confusing for many students, and they may not always know the most effective methods. As parents or guardians, you can provide valuable guidance in this area. Here's a breakdown of how you can assist your child in developing solid study habits:
Create a conducive study environment: Help your child set up a distraction-free study space. Remove any potential disruptions and ensure they have all the necessary study materials readily available.
Identify what needs to be studied: Encourage your child to identify challenging topics or areas where they feel they need to improve. This self-awareness will help them focus their study efforts more effectively.
Choose effective study strategies: Advise your child on choosing the right study techniques. Active learning methods, such as explaining concepts aloud or creating visual aids, are more beneficial than passive techniques like re-reading.
Overcome study discomfort: Studying might sometimes feel difficult or overwhelming. Help your child to embrace this discomfort and persevere through challenging study sessions. Using a timer for study intervals and incorporating regular breaks can make the process more manageable.
Establish study habits: Encourage your child to create small, enjoyable routines around studying. Consistency is key, so help them develop study habits that fit their individual preferences and schedules.
You can also play a role in reframing the idea of what 'study' is for your child. Please encourage them to view it as an opportunity to strengthen their cognitive abilities and expand their knowledge.
Remind them that learning takes time and practice, and it's okay to encounter difficulties along the way.
Furthermore, avoid putting undue pressure on your child with unrealistic expectations. Learning is a gradual process, and supporting their progress, no matter how small, can significantly impact their confidence and motivation.
Finally, please encourage your child to approach each study session as an experiment to discover what study methods work best for them. This growth mindset fosters a positive attitude towards learning and empowers them to take ownership of their education.
By collaborating with your child in their academic journey and providing a supportive learning environment, you can help them develop effective study skills that will serve them well throughout their education and beyond.
Deputy Head of Senior School (Acting)
Term 3 has continued to be a very busy time for Senior School students.
Last week Year 10 students and families attended the Pathways and Course Selection night. This was an opportunity to provide information on the varied pathways students can follow in Years 11 and 12 and to discuss course options with the teaching staff.
Students were able to explore their own potential pathway such as UniDirect, UniReady, TAFEReady or TrainingDirect.
Several of our Year 11 and 12 students are completing work placements as part of their vocational training. Their experiences include work in engineering, construction, electronics and hospitality and employers have provided positive feedback, a credit to College students.
We would like to congratulations to Tiag Hooton in Year 10 who has successfully completed the Kwinana Industries Council (KIC) iMAN project and best wishes to Lucas Helwig, Amelia Toms and Summer Hancock who are all completing KIC projects this term.
In our recent assembly at the College many students in Years 10, 11 and 12 received Colours for their consistent commitment to one or more of the areas of Service, Sport, House, Curriculum and The Arts. Their blazers have been embroidered with the awards and they proudly accepted them in the Senior School Assembly. Congratulations to all recipients and a special mention to the students who received an Honours Award for achieving consistent Colours in 3 or more areas for 3 years.
Sporting and outdoor activities continue despite the wintery weather. The Year 12 Outdoor Education students have been improving their rock-climbing skills in preparation for their Outdoor Education Expedition later this term. Year 9 students are also preparing for their Experiential Learning Camp that occurs in Week 5.
The Year 12 Cohort welcomed a representative from Red Frogs this week for an informative talk on "all things Leavers". Red Frogs have provided support since 1997 to students. They share information and advice on key issues which can arise during end of school celebrations and include safety messages from local and State government agencies. Their program encourages and empowers students to make positive choices.
Finally, there are already preparations underway for activities during Wellbeing Week and Tranby Day. Staff are being "encouraged" to show their best dance move for the 2023 Just Dance activity and Mentor Groups are planning their stalls ready for the Tranby Day Fair.
Deputy Head of Junior School
I cannot believe we are already at the end of Week 3 of Term 3! 
As always, each term starts with a bang and it isn't long before students are fully immersed in some type of excursion, incursion, co-curricular activity or sporting event.
Semester 2 Induction Assembly
Last week we had our Semester 2 Induction Assembly to acknowledge our newly appointed Student Leadership Group.
During the assembly I took the opportunity to talk to our new Student Leaders and Junior School.
My key message was "Leadership can be tough. That's no secret, however, I have learnt that leadership can also be fun, exciting, and a lifelong learning experience. It is important that we don't forget to smile, especially when things get hard. This does not only apply to our new leadership group but to all of us.".
At the Semester 1 induction assembly, we encouraged the Student Leaders and the whole Junior School to show commitment towards their leadership and learning. We showed a video of Little Piper a little coastal bird who displayed commitment and became resilient by being persistent after facing challenging obstacles.
Many Disney movies, such as this short film, have been designed to teach something. They often help you shift your focus to having fun and teach you to lead and learn through difficult situations.
There are many memorable movie songs that have been created over the years. Hidden within the catchy songs are also important life and leadership lessons. We used the lyrics of You Got a Friend in Me, a song from Toy Story, as an example of how you can find invaluable life and leadership lessons in popular culture. 
"You've got troubles, and I've got 'em too
There isn't anything I wouldn't do for you
We stick together and can see it through
'Cause you've got a friend in me"
Most of all we encouraged the Leadership Group to collaborate with each other, to support and serve their peers, teachers, and others.
New Leadership Group
The following students were acknowledged at the assembly: 
House Official (Bilu) – Sarah Carvalho Peixoto
House Captain (Bilu) – Darcy Robinson 
House Official (Budjar) – Violet Burgess
House Captain (Budjar) – Jasper Horton
House Official (Karla) – Taylah Kosenburger
House Captain (Karla) – Sianna Crook
House Official (Marra) – Oliver Downham
House Captain (Marra) – Isabella Locker
Performing Arts Captain – Brandon Fearn-Wannan
Arts Captain – Maisie-Grace Sibley & Skylar McGovern
Indonesian Captain – Japveer Aulakh
Library Captain – Amelia Amin & Hermione Cowley
Chapel Captains – Nicholas Giesen, Naomi Patu, Emma Upchurch and Devon Robinson 
I would like to take this opportunity to congratulate all these students once again.
Premier's Reading Challenge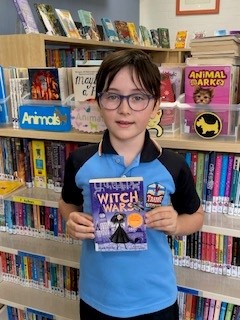 Tranby College students have been participating in the Premier's Reading Challenge which aims to encourage students to read more books and increase literacy levels. Currently we have 95 students registered for the challenge across the College from Kindy – Year 10!
We would like to congratulate Alexandra on winning an iPad, the weekly mystery technology prize from the Premier's Reading Challenge.
There is still plenty of time to participate in the reading challenge, and lots of prizes to be won – Good Luck!
Students can sign up on the Premier's Reading Challenge website or speak to Library staff.
We know our parents love Bunnings, and now the students do too!
Earlier this term we were lucky enough to have received a range of donations for our Kindy role play area from our local Bunnings – Baldivis.
Students were able to dress up in Trade outfits and play with a range of tools and construction materials. We even had our very own sausage sizzle!
The College would like to express a huge thank you to Bunnings and their Activity Organiser Brianna for bringing in the items.,
The College would like to thank Michelle Cameron and Melanie Hill for always helping in the canteen.
Both of these super stars have been volunteering in for a number of years, often making themselves available at short notice.
They have been critical to the smooth operation of the Canteen and making our recess and lunches delicious.
Thank you Michelle and Melanie!
Visual Arts Around The World
This Semester students are exploring the world of Art.
Our Year 1 students have been exploring Mexico and have made mixed media portraits of Frida Kahlo. They have also been working with clay and stone to create some beautiful cacti.
Year 3s have been learning about the Art of Japan and have painted Koi fish using ink and dye.
Well done students, we can't wait to see where your travels take you next.
IPSHA Cross Country Carnival
On Friday July 28, our top runners from the Junior School travelled to John XXIII College to compete in the annual Inter-school Cross Country Carnival. Tranby was one of 14 schools in attendance, and the rain held off just long enough for students to complete their events.
Overall, our team performed well despite some tough and windy conditions. Students had to pushed themselves and ran hard against a relentless wind. As a result there were many tired legs by the end of each race.
We are incredibly proud of our students' performance and their behaviour on the day. A big thank you goes to Mrs Jewell and Mr Pleydell for their assistance, and also to all our supporters who joined us at John XXIII to cheer on our students.
Congratulations to the following students who achieved a Top 10 place in their event. A special mention also to Patrick Anderson, Olivia King, and Flynn Schmid for receiving IPSHA ribbons for their events.

GO TRANBY!
| | | | |
| --- | --- | --- | --- |
| Event | Student | Place | Time |
| Year 3 GIRLS | Matilda Brumby | 5th | 6:02.863 |
| Year 3 BOYS | Heath Roche | 8th | 5:57.72 |
| Year 4 GIRLS | Stella McKenzie | 5th | 6:22.91 |
| Year 4 BOYS | Flynn Schmid | 1st | 5:07.43 |
| | Benjamin King | 6th | 5:14.13 |
| | Austin Eaton | 9th | 5:24.12 |
| Year 5 GIRLS | Olivia King | 3rd | 11:41.89 |
| | Mali Caruana | 9th | 12:57.31 |
| Year 6 BOYS | Patrick Anderson | 4th | 10:17.60 |
This week Tranby Junior School had a very special visit from some cheeky little critters.
Pre-Primary students learnt all about our native animals including frogs, galahs, reptiles and even scorpions. Ausark Educator Emily, spoke about how we can best look after our wildlife and how they survive in their natural habitats. She also answered all of our curious questions.
Throughout the visit students had the opportunity to pet and hold a range of animals while the galah was flying over head!
A big thank you to Ausark Wildlife Education & Emily for teaching us all about Australian wildlife.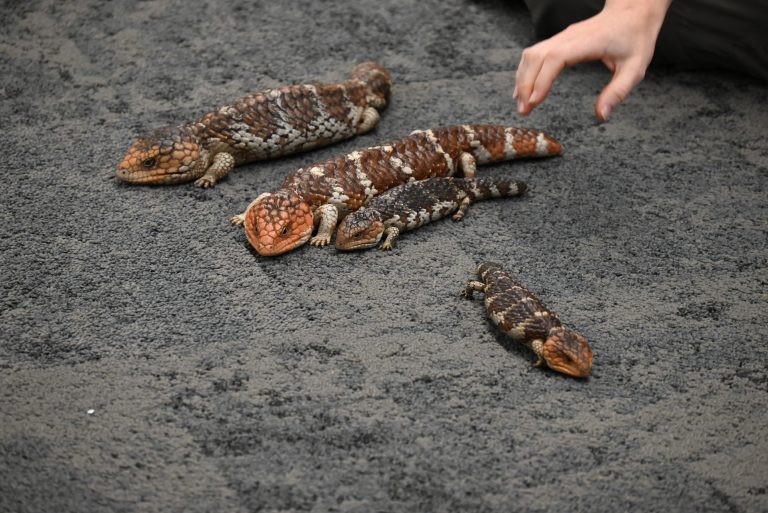 100 Days of Junior School
Thursday August 3 officially marked 100 days of school for our Year 1s!
An important milestone which could only be celebrated by doing one thing, dressing up like they were 100 years old. Our incredible teachers joined in the fun and celebrated in class with a special morning tea.
Fantastic work Year 1s!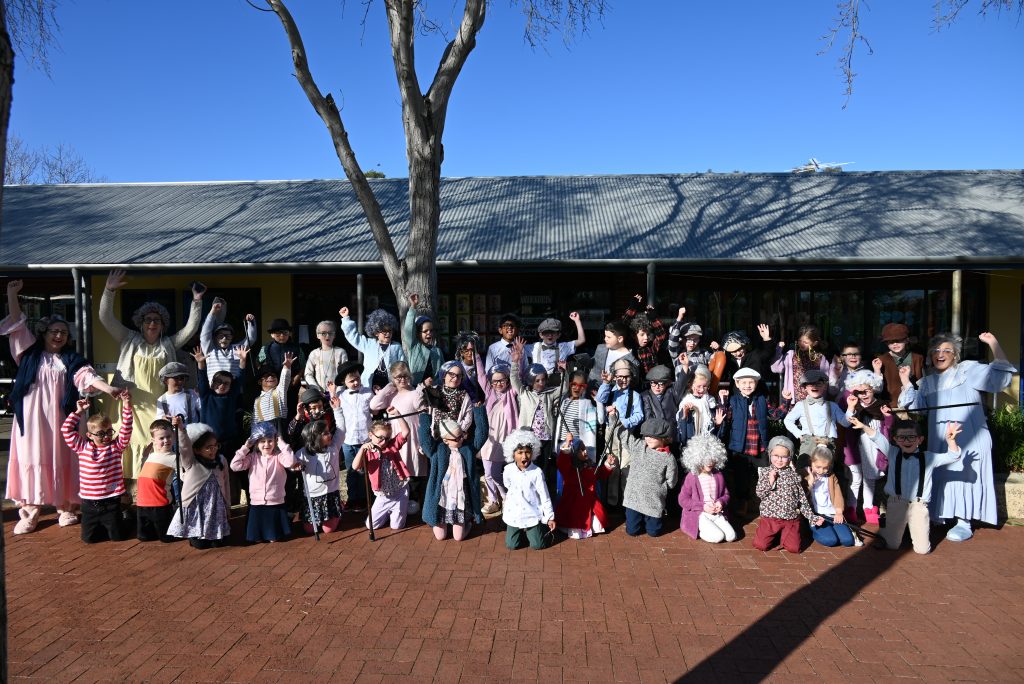 Tranby Just Dance is coming back for wellbeing week!
Over the past few days College staff have been getting up close and personal with the camera and green screen filming of the instructional video. The video will debut in Week 9 showcasing staff hopping, jumping or performing their signature moves and guiding students through the dance routine.
We can't wait to see how this turns out!
This Term is already very busy with classroom visits, Defence Squad group sessions and Senior School milo's at lunchtime. We have lots of activities planned this semester with a range of fun events and social catch ups, please keep an eye on SEQTA for invitations.
Additional Support
We are here to support our Australian Defence Force families and there is a range of external resources available.
Defence Member Family Support is an excellent resource for any of your Defence related needs. The website is a hub of information relating to crisis help, health and wellbeing, military life cycle, transitions, partners and dependents as well as local services and events. To keep up to date with future events and plans, please use the link above.
Open Arms offers high quality mental health assessment and clinical counselling for Australian veterans and their families. The registration process is fast with no mental health plan required.
Marilla House is local Community Centre, located near HMAS Stirling which runs weekly programs and regular events for our Defence members, veteran families and community members.
We encourage anyone with any questions regarding support to reach out to Miss Kat or the Admin team.
You may have noticed that the Tranby Drive carpark Kiss & Drop opened again this week.
We'd like to express our appreciation for your understanding and patience during its closure.
Please ensure you follow all directions given by the Traffic Warden and abide by the following rules:
No parking or waiting in this zone – It is only for picking up and dropping off.

Please drive carefully and slowly (5km) – We are a K-12 College and the safety of all our students and staff is our top priority.

Use the Kiss & Drop during the appropriate times – Please do not try to enter prior to 3:20pm in the afternoon shift.
Thank you for helping to keep Tranby safe!
It has been a very busy start to the semester for everyone and we have loved every moment. 
There is still lots to look forward to including Tranby Day on the last day of Term 3. Save the date now – Friday September 22.
Keep up the great work.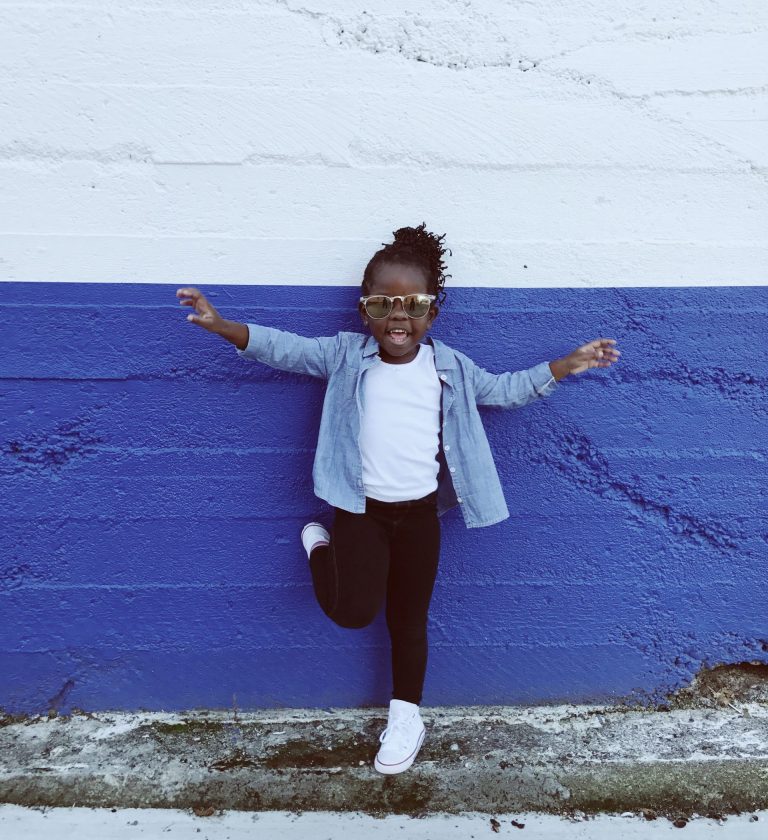 IF YOU HAVE ANY QUESTIONS, SUGGESTIONS OR FEEDBACK PLEASE LET US KNOW.