Thursday 16th June 2022 (Week 8 Term 2)
Friday 17th June – PUPIL FREE DAY
Tuesday 21st June – Careers & Pathways Expo at Tranby
Thursday 30th June – 3 Way Conferences KG – Year 12 
Friday 1st July – 3 Way Conferences KG – Year 12 
Friday 1st July – FINAL DAY OF TERM 2
Monday 25th July – TERM 3 COMMENCES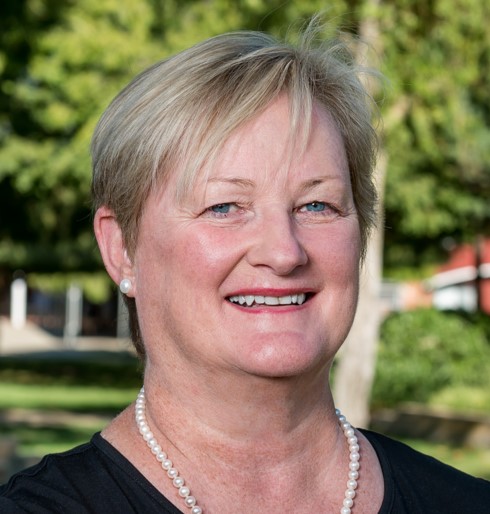 Seeking to deepen my understanding of the Western Australian economy I attended the Australian Institute of Company Directors (AICD) WA Forum on Friday 10th June. Held at Sandalford winery, the event attracted over four hundred delegates from diverse industries, including not-for-profit organisations. A rich networking day, I was astounded at how friendly and open Western Australian corporate leaders and board directors are – all willing to connect and share insights into leadership and the economic and human challenges of the moment. I met fascinating people in mining, ports, and IT fields to name but a few.
The greatest take away for me was hearing from Fortescue Metals Group CEO, Elizabeth Gaines, who was being interviewed by her sister Alison Gaines, an experienced Non-Executive Director, about the challenges of negotiating COVID as a large-scale global business. Elizabeth was a forthright and knowledgeable speaker who had recently returned from a European Economic Summit. Working alongside world leaders and sharing panels, Gaines summarised the topics most worrying these European leaders. The top four included a global food shortage; the impact of climate change, dwindling energy supplies and the impact of the war in Ukraine. She made clear that, while Western Australians were fortunate to be miles from the epicentre of these concerns, these challenges ricocheted across global markets affecting the price of oil and supply chains but most notably of all, affecting humanity. Gaines is an impressive thinker and she encouraged leaders to get behind 'green energy' investment as this was the 'smart thing to do.' As an educator, it is important for us to be in touch with the real world that we are preparing our students for. Western Australian is a safe and prosperous place, but it is not one immune to global trends and crises.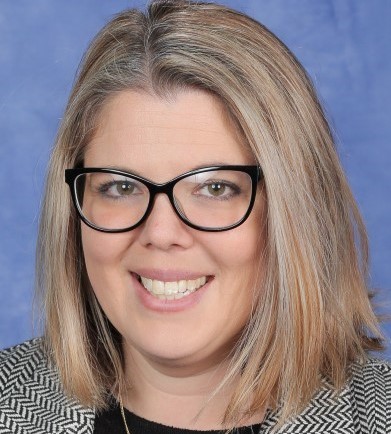 Mindfulness – The Resilience Project
Having already discussed Gratitude and Empathy, today the focus of my article is on that of Mindfulness, the third pillar of The Resilience Projects framework.
Mindfulness is our ability to be calm and present at any given moment. We practise this by slowing down and concentrating on one thing at a time.
Thousands of studies have proven the benefits include reduced stress, reduced rumination, increased memory, increased cognitive function and physical health benefits through improved immunity.
View Part 4 of the series here – Mindfulness 
Mindfulness can be practised through meditation, yoga, flow-states and daily activities such as cooking. There are many other ways that Mindfulness can practiced and are discussed on The Resilience Project Website.
Source: UC Berkeley, Greater Good Science, American Psychological Association
For mental health resources and support information, visit The Resilience Project's Support Page.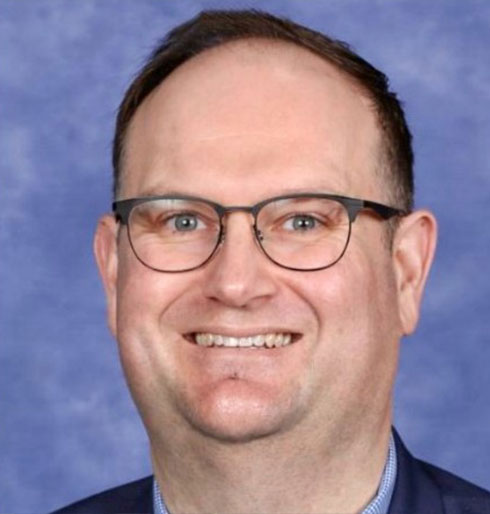 Director of Learning and Innovation
Reading
Reading, technically, is a cognitive process of taking in sensation in the form of letters and symbols and then making meaning from them. But it is much more than that. Functionally, reading is fundamental to active participation in society; it helps us receive information from various agencies, organisations, and people. But it is much more than that. Reading provides an exchange of ideas from one person to another. Think about a book from Europe or Japan read here in Australia. Those ideas have travelled the world – literally and metaphorically. But it is more than that. Reading allows you to develop empathy; to see the world from another person's perspective. It challenges the way that you think and act. But it is more than that.
Reading is powerful.
Australia Reads organisation lists the benefits of reading: It makes you smarter, it helps with learning, it makes you happier, it makes you less likely to experience mental health issues, it reduces stress, it makes you connected to others, and it makes you healthier with lower rates of Alzheimer's and increases life expectancy.
This is why as educators, we emphasise reading from the very beginning. Parents reading with their children is an excellent way for their sons and daughters to learn how to read. Listening to your child read and reading with them supports your child in learning how to read. Encouraging them to read a book, whether it is a picture book or War and Peace, or a magazine such as Mad or Vogue, is very powerful. Finding a book a child enjoys reading is essential. One that stimulates interest and isn't too challenging to read is often a great start. Our amazing Library Team of Mrs Jane Stanton and Mrs Julie Elliot in the Junior School, and Ms Louise Moreton in the Senior School, work hard to ensure that our libraries are full of books that young people want to read. If we don't have it, they will get it. I know Mrs Stanton and Ms Moreton are always on the hunt for new things, and we are also getting more audiobooks and creating a magazine collection. I encourage the students to speak to our Teacher-Librarians about what they want to see in our libraries.
Parents often ask me what one thing their children can do to increase their achievement levels is. The answer is quite simple. Read – and there is no better opportunity to encourage that than the Premier's Reading Challenge. (See the article below for more information.)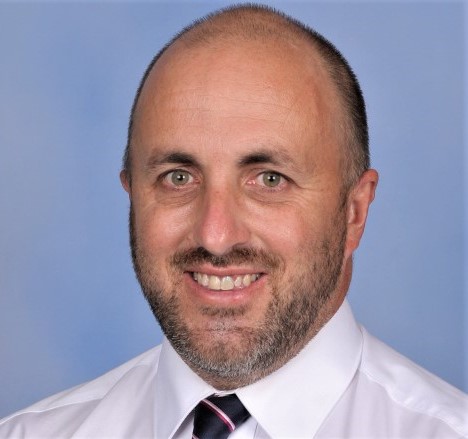 With only a matter of weeks remaining in Term 2, things have maintained the frenetic pace of assessments, performances, and opportunities for our Senior School students. In the wake of the recent examination block, families can be expecting their Semester 1 Academic Reports in the coming weeks. (Please note, these are indicative results as some courses are taught concurrently and will not be finalised until later in the year.) If you have concerns with your child's performance or have queries regarding results, please contact the applicable teacher in the first instance. Some will be happy with their results, some may be disheartened. May I remind you of an earlier newsletter piece where I encouraged students to give their best and that this is sufficient. Only the student will know if they have tried their best, planned accordingly, and executed their responses well. Whilst we have just completed examinations and assessments across the Senior School, I implore students to resume your revision program in the coming weeks to ensure information learnt is retained and does not fall by the wayside.
In matters outside our classroom environment, students have been participating and competing with excellence in areas of preference ranging from Cross Country, Drama, Dance and Cadets. Of note, a huge thank you to Ms. Hutchinson and Miss Mangan for their efforts and professionalism with coordinating the recent Arts opportunities with Short and Sweet as well as the renowned South of the Swan festivals. The students all represented Tranby with excellence and should be commended for their performances. (See the articles below for more information.)
On the horizon, we have several opportunities for our students to take part in. My thanks to Miss Holtham for her coordination of the various sporting carnivals (AFL, Soccer and Netball) for our students in week 9 and for Mr Withers and Miss Mabarrack for their logistical organisation of the Year 9/10 Outdoor Education excursion program. Furthermore, the students are reaching the final stages of our preparations for the inaugural Arts Cup which takes place in Term 3.
As we turn to the final two weeks of Term, I want to leave you with some gratitude tips and personal wellbeing. Regularly, we focus on thanking those around us for the part they play in our personal development and their acts of service. It is equally important, however, that we also practice personal gratitude. We should thank ourselves from time to time and recognise the challenging work we complete, the long hours we spend studying and practicing, and for the selfless acts of service we do to make someone's life a little bit better. Whilst we may not always see the result of this immediately, these results come in time.
May you and your families have an enjoyable and restful break prior to commencing what promises to be a large and productive Term 3.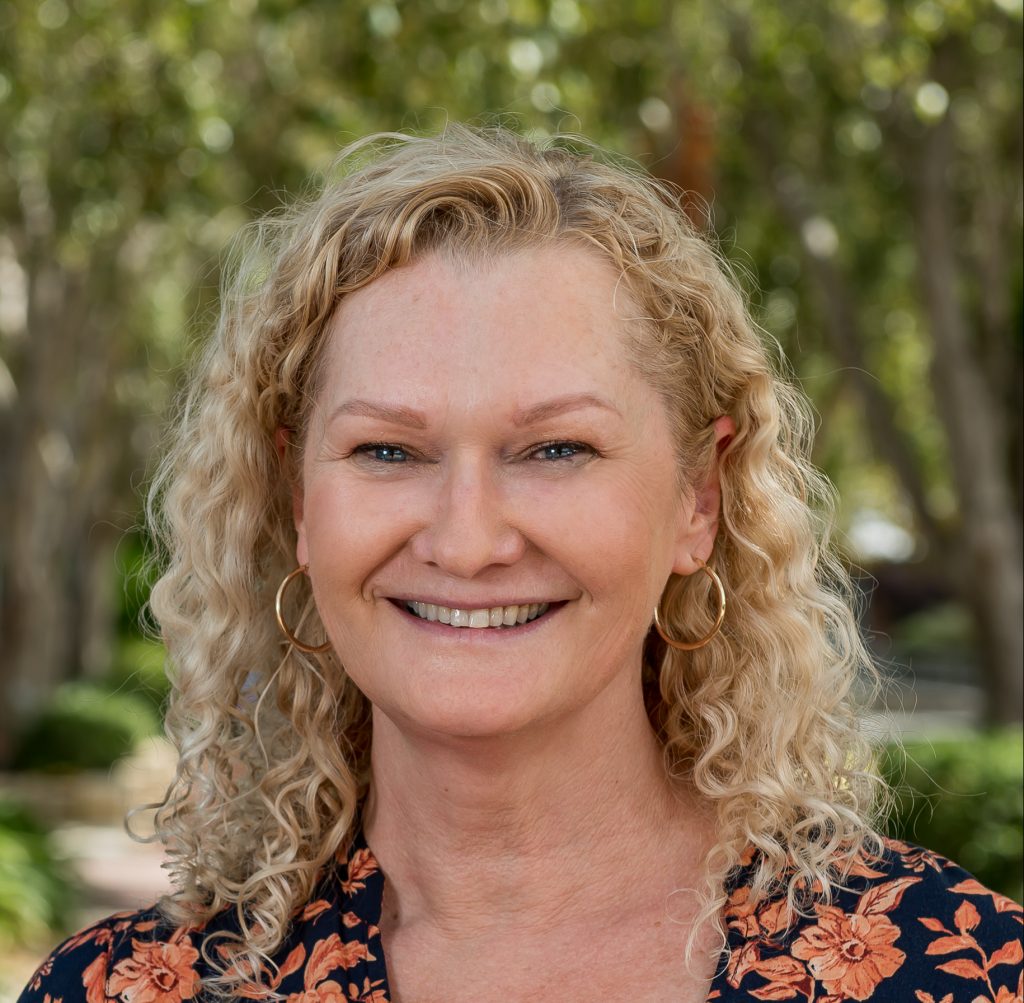 Assemblies are back!
It was with great excitement when last week we welcomed back our families to the Multi-purpose Hall for class assemblies. All who attended were thoroughly entertained by our Year 5 cohort. The assembly covered the theme of Anzac Day, and the students sang a moving song to commemorate this important part of our history. In addition, they shared their learning about the power of persuasion through their very entertaining 'Shark Tank' skit.
This event also provided an opportunity for our students from Pre-primary – Year 6 to come together to enjoy the experience, and our Pre-primary students are to be congratulated for their attention throughout, as this was the very first time they have attended a class assembly.
The assembly also enabled families to share in the enjoyment and acknowledgment of student's individual achievements through the presentation of Junior School Merit and GEM certificates. Our Merit Certificates recognise the student's efforts and are aligned with our College Values and our GEM certificates recognise the attributes of Gratitude, Empathy and Mindfulness and are aligned with The Resilience Project.
The Year 5 families enjoyed a cuppa and biscuit at the conclusion of the assembly and the return of our community spirit was evident.
We look forward to coming together again next week when our Year 1s will lead the assembly.
Deputy Head of Junior School
Dear Parents and Guardians,
It is hard to believe that we are already in Week 8, and almost halfway through the year! It has been a busy but exciting term with many things happening. By far the best thing has been the easing of restrictions and welcoming back parents on campus. Parents play such a vital role in their child's education and the life of the school.
Assembly
Last week Friday, we had our final assembly for the term. The Year 1 cohort hosted, and they did such a great job of reminding us, through role play and a beautiful performance, just how precious and delicate our fauna and flora is. (See photos below.) Making a difference and looking after our environment displays one of our core values, Respect. It is our duty to look after all Gods creations, be it big or small. Thank you once again to our staff for all the planning and thought that went into such an assembly.
The Resilience Project
I have to say that I am extremely impressed with our students, and how they have displayed Gratitude, Empathy and Mindfulness this semester. While I believe there is always room for improvement, I am also an advocate for acknowledging success. You should all be extremely proud of your commitment towards incorporating these attributes into your daily life. Additionally, I would like to thank our parents and staff for modelling these values.
Uniform
Commitment and Respect are two of our core values. These values can be demonstrated in several ways. One way to do this is to maintain a high standard of presentation with regards to uniform and grooming. By respecting the uniform guidelines and being committed to wearing your uniform with pride daily, gives oneself a sense of satisfaction and accomplishment. Although it is nearing the end of the term, I would like to acknowledge and thank all students for maintaining these high standards, on and off campus.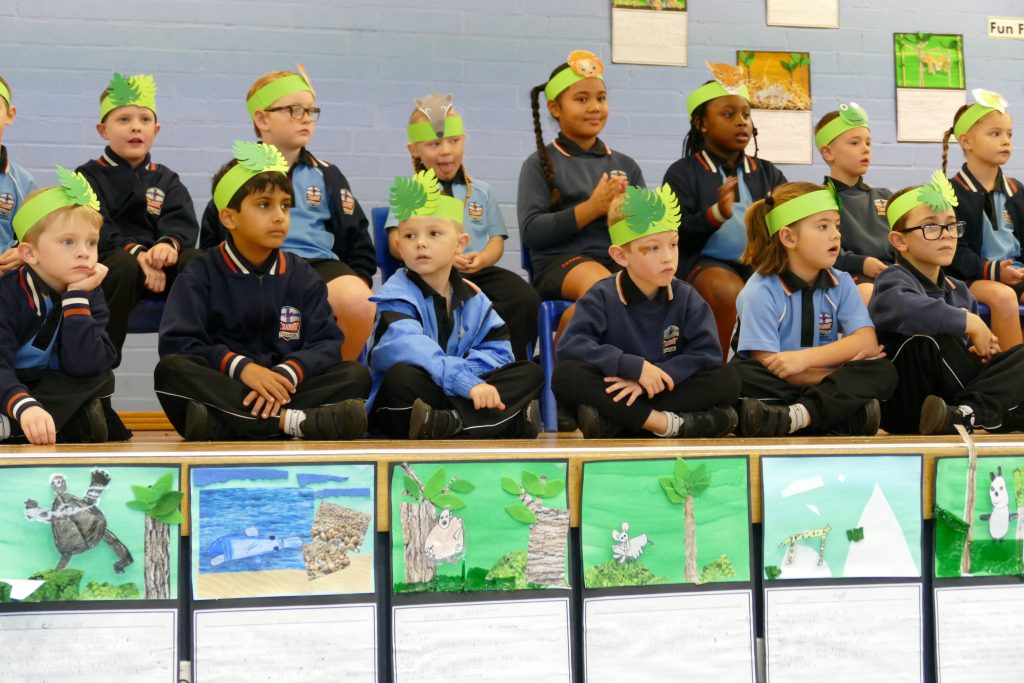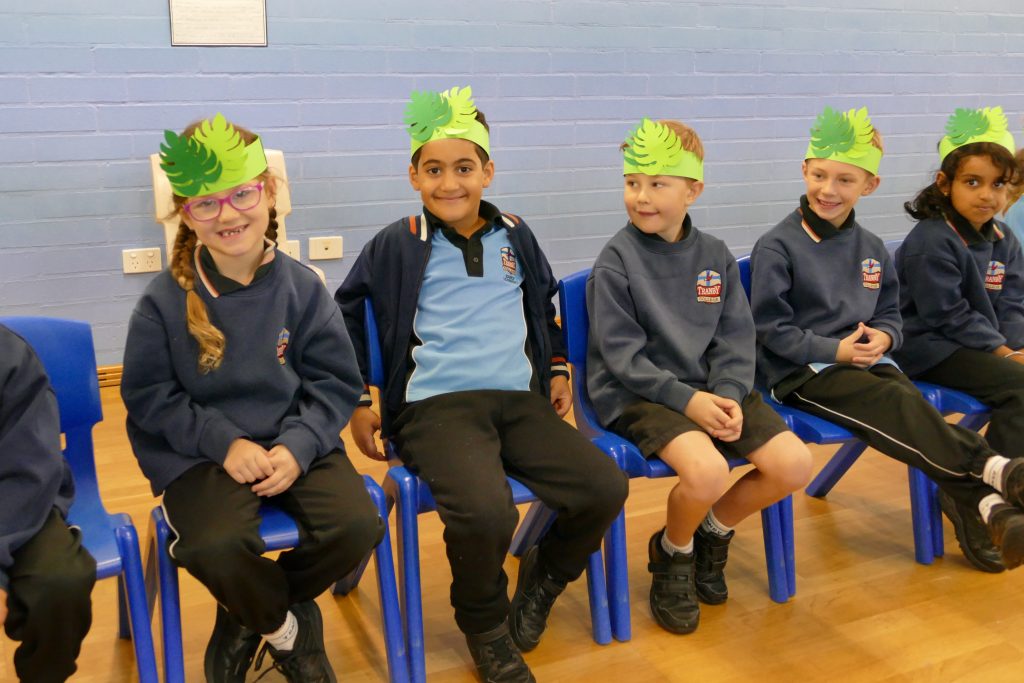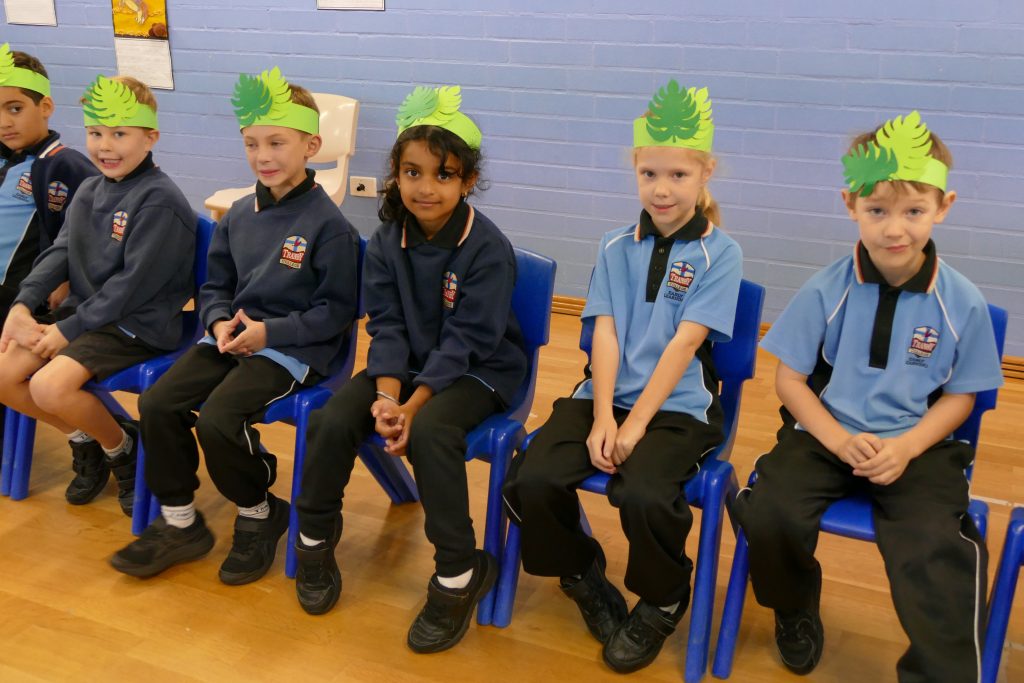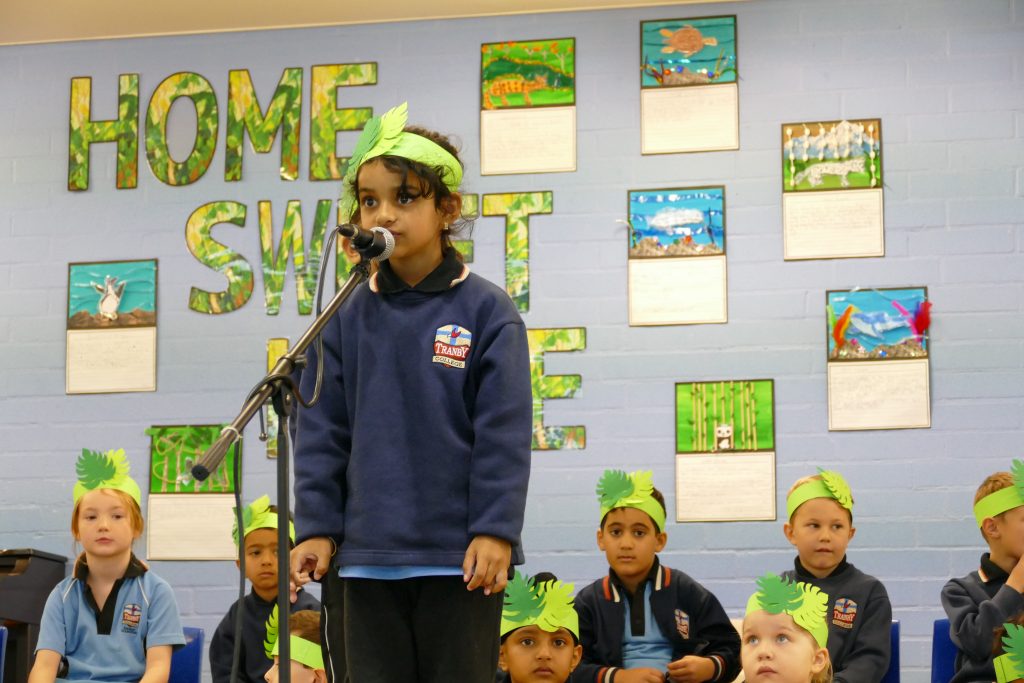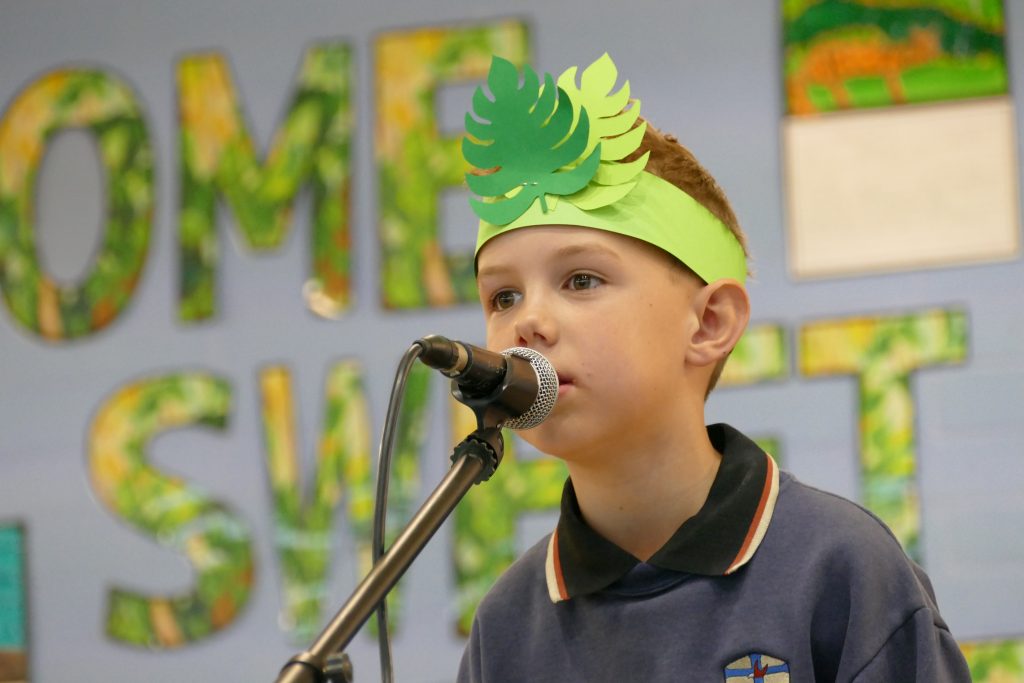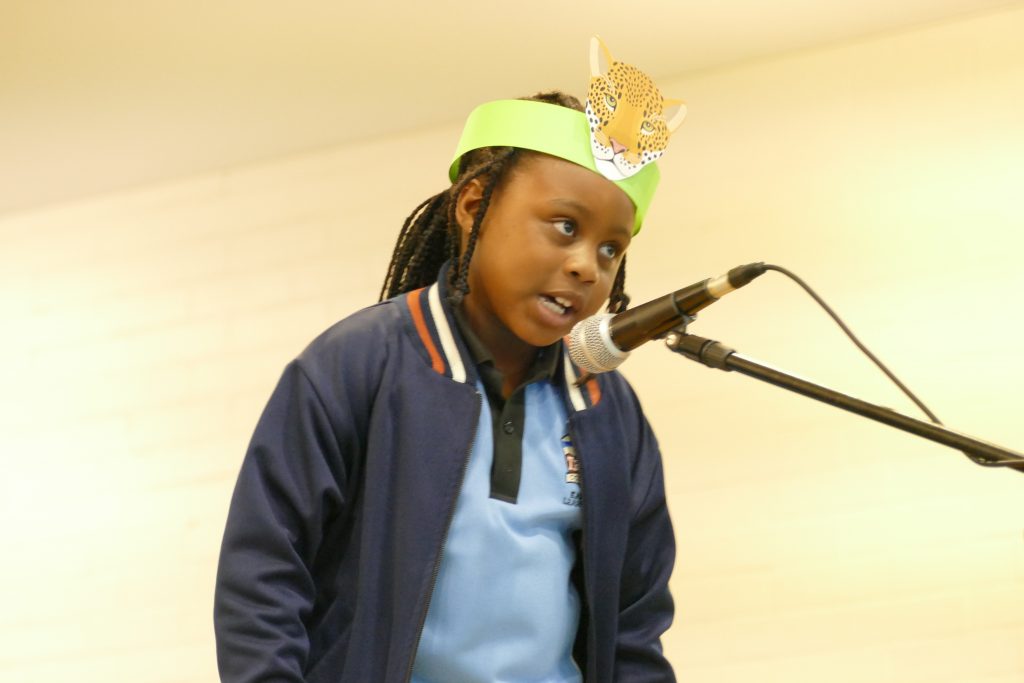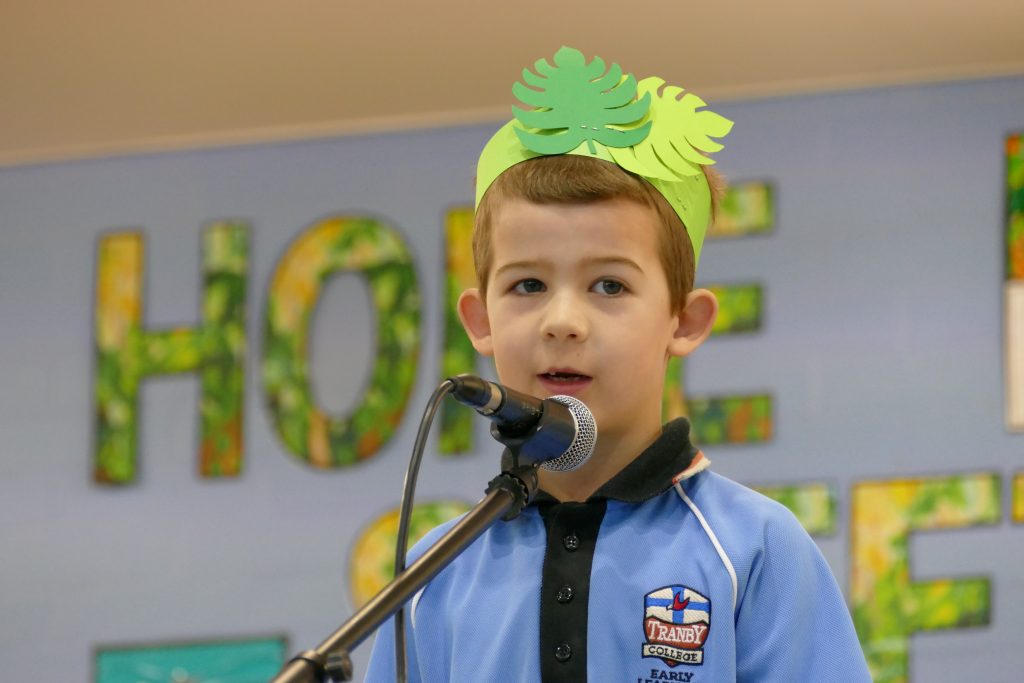 Alexander Vreeken to participate in the National Schools Swimming Championship
Year 5 student, Alexander Vreeken, was recently selected in the SSWA 10-12yrs State Swimming Team. As part of the team, Alexander will be invited to participate in the School Sport Australia National Schools Swimming Championships in Brisbane from August 18th to 23rd. Alexander will be competing in a total of eight events, with relay teams to be confirmed at a later date. His races include the 50m and 100m Freestyle, 50m Butterfly, 50m and 100m Breaststroke, 50m and 100m Backstroke, as well as the 200m Individual Medley.
We wish you all the best Alexander and look forward to hearing about your experience. 
Congratulations on your achievement!
Emiliyah Urbano Places 1st in Dance Quest
Congratulations to Year 6 student, Emiliyah Urbano for her recent success at Dance Quest, a theatrical dance competition held over the June long weekend. Emiliyah was successful in securing 1st place in the lyrical solo event, competing against seven others to win a trophy, gift card and a poster.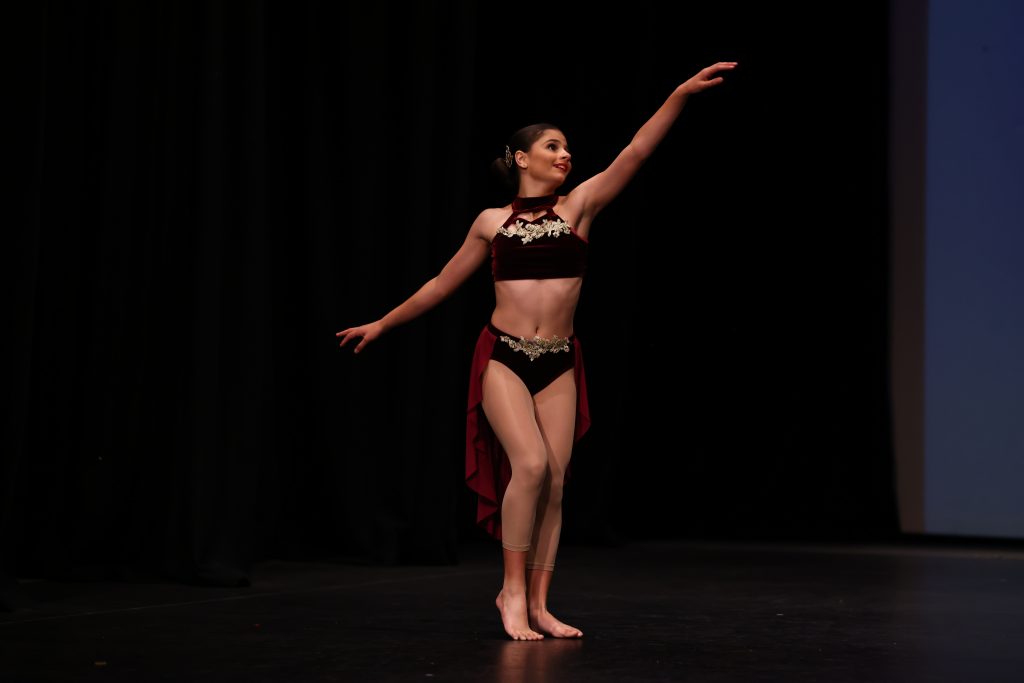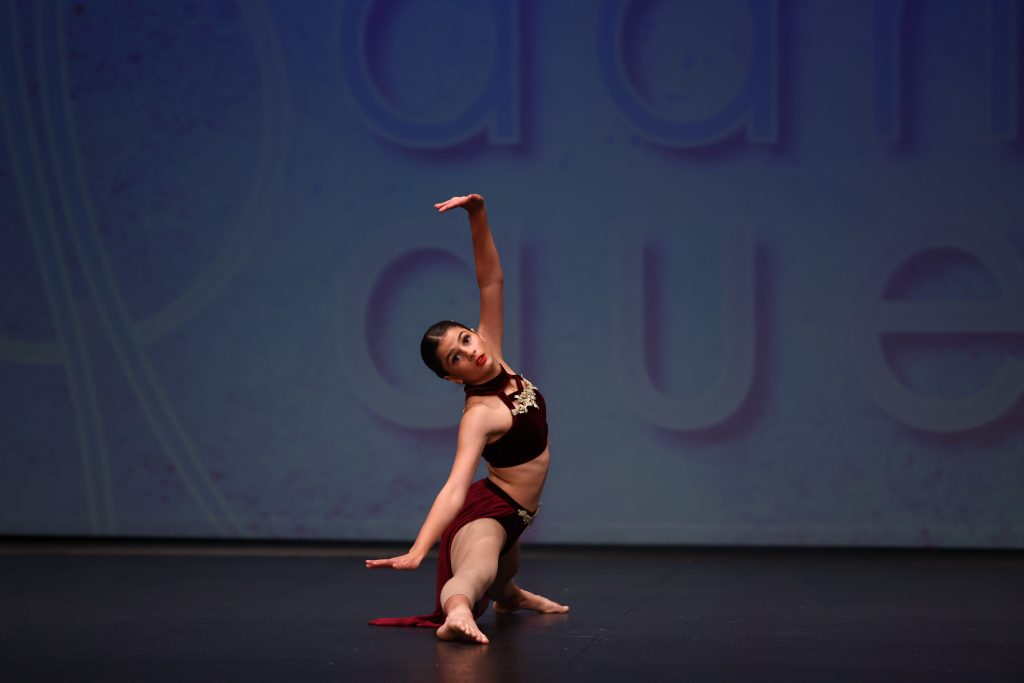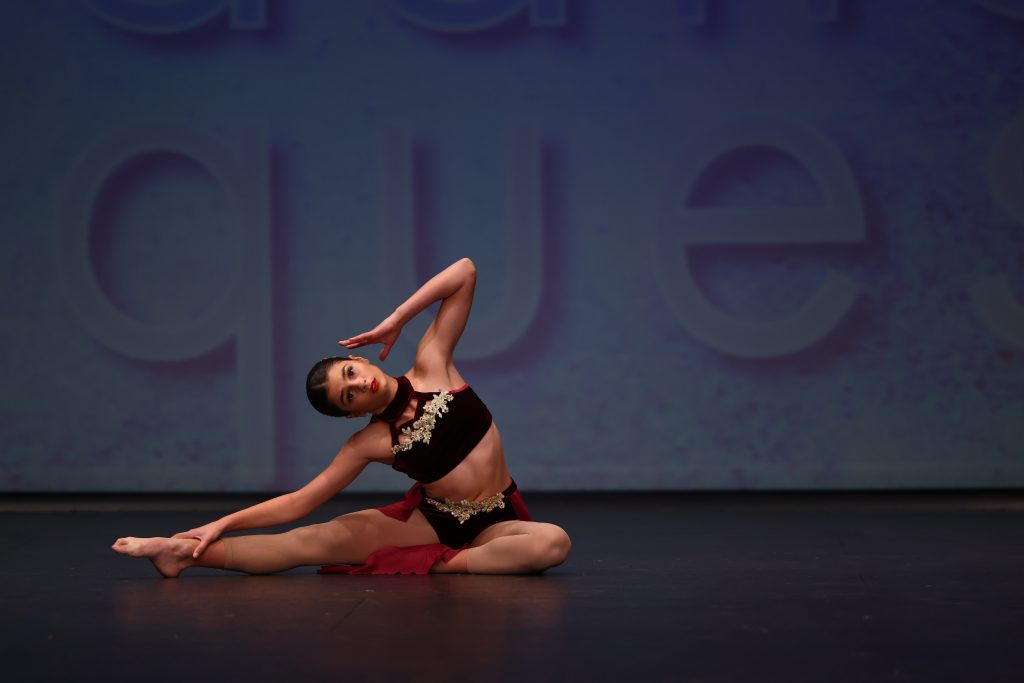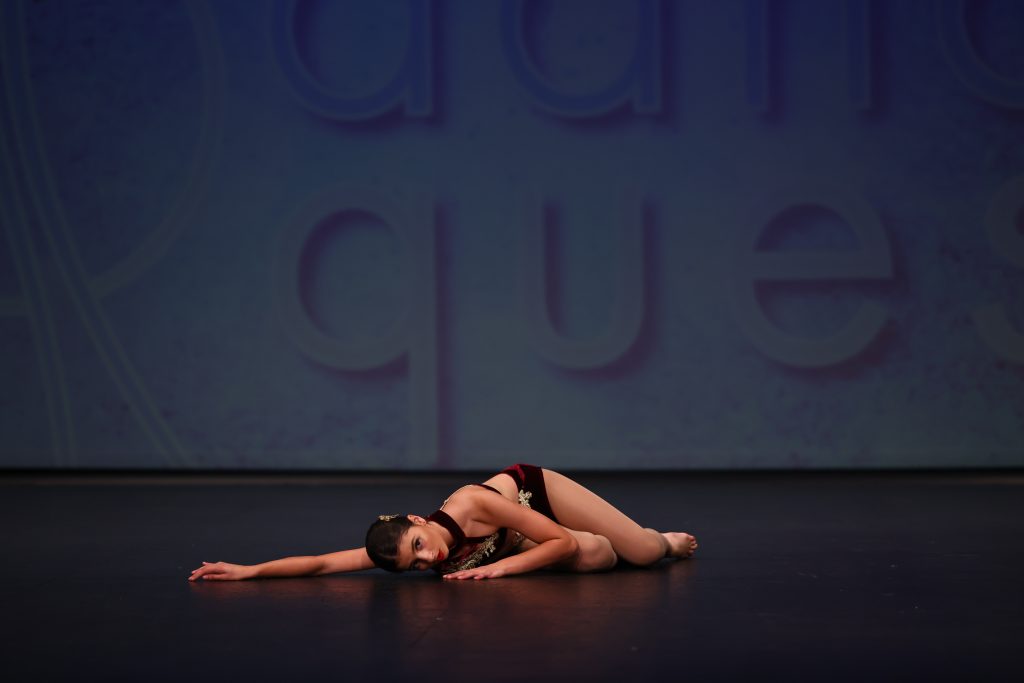 Drama Students Receive Honourable Mention
Bravo to our Year 9 and 10 drama students and drama teacher, Ms Erin Hutchinson, for their recent participation in 'Short+Sweet for Schools'. Performing two original plays (written and directed by the students) they were part of a line up that saw ten schools competing for an award.
The plays were inventive and engaging, and one team's efforts were rewarded when they received an honourable mention for 'Best Script by a Student/Students' for their play 'Death for the Dollar'. For more information on the plays and participating students, please visit the
News and Events
section of our website.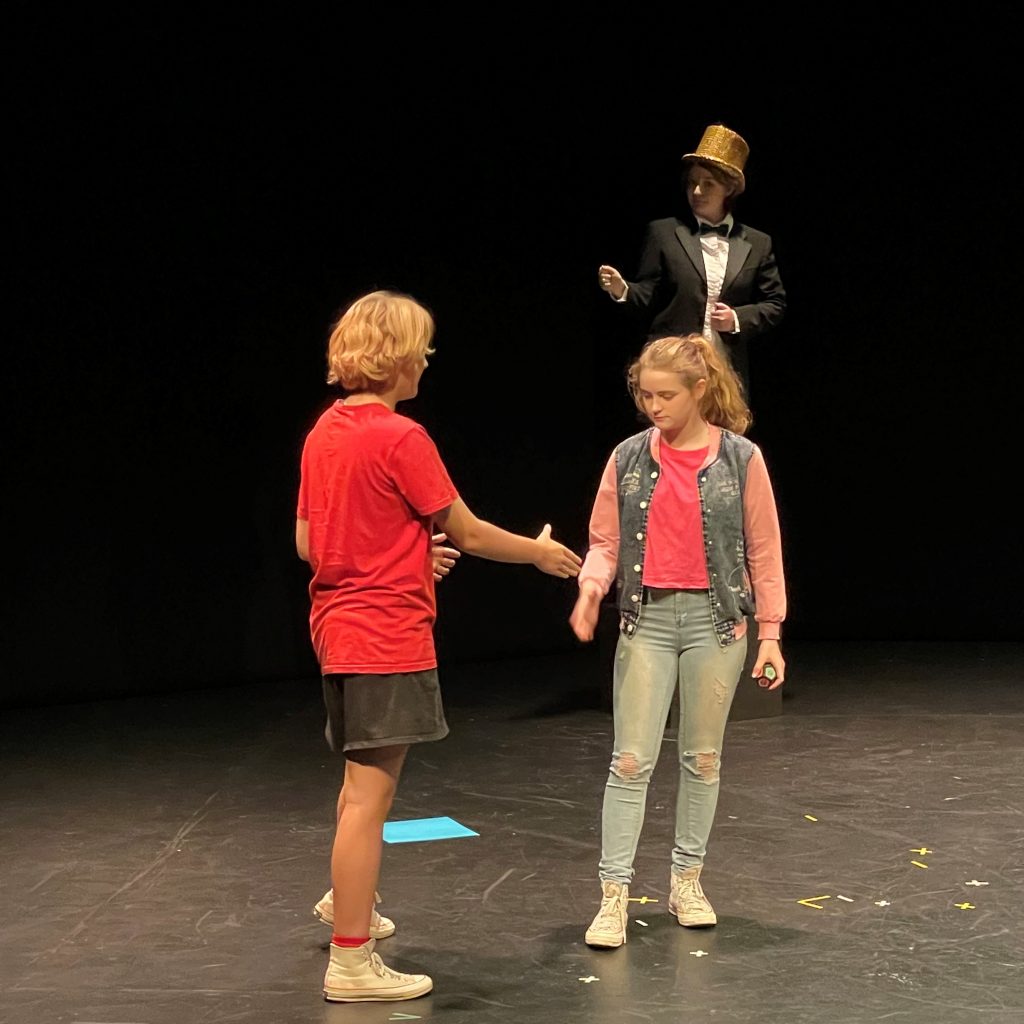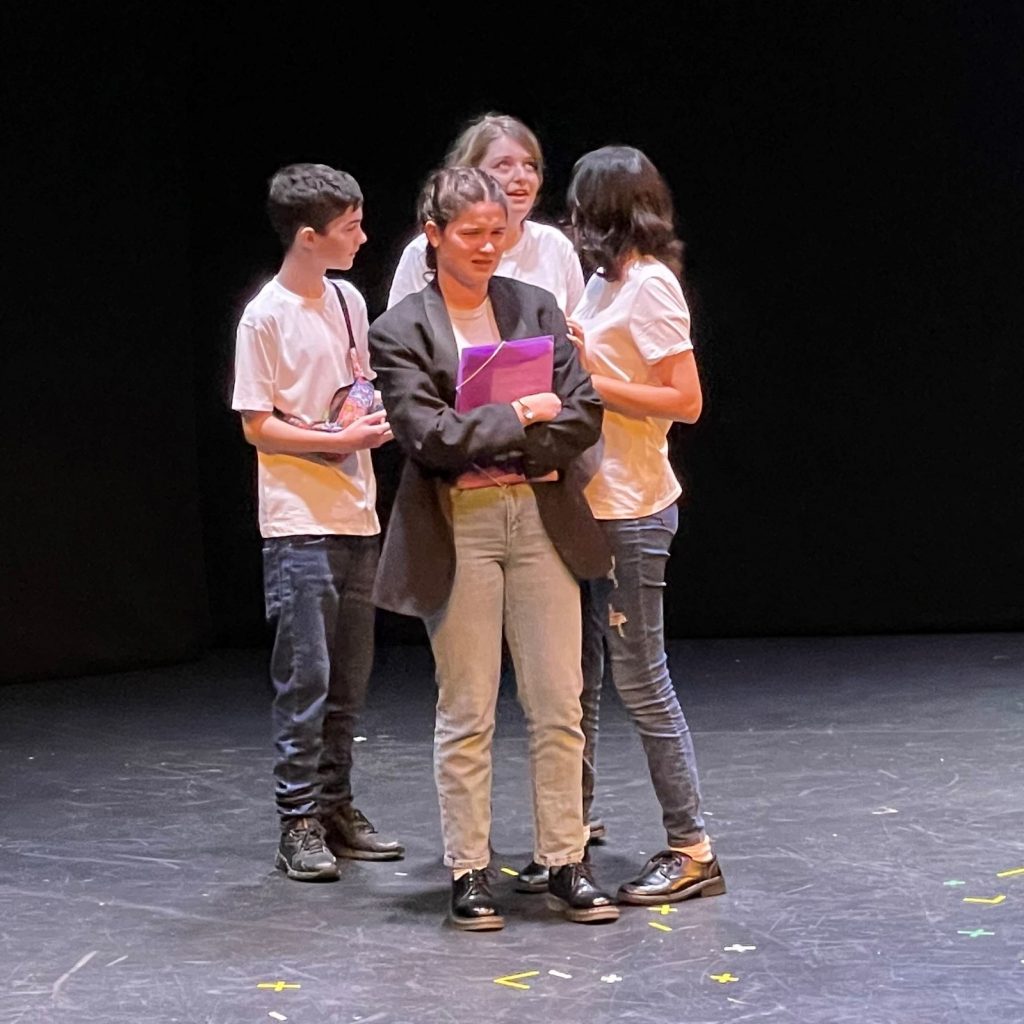 South of the Swan Dance Festival
On Tuesday 14th June, Year 8 to 12 students in the Tranby Dance Company took part in the annual South of the Swan Dance Festival, performing in the State Theatre Centre of WA for an audience of over 380 people. Presenting two works, 'Recover' and 'Pulse', the students delivered outstanding performances in a show that comprised of 25 dance presentations by six different schools.
Congratulations to Ms Mangan and our students for their achievement, and special thanks to those makeup students who provided them with professional hair and makeup. Below are some thoughts from participating students, Erin and Nataniela:
Erin Bullivant (Year 12)
"Throughout 2022 the ATAR Dance class has been choreographing a unique contemporary dance called 'Pulse', which we performed at South of the Swan on the 14th of June. The process of creating and rehearsing our dance took several hours but it was all worth it when we felt it come to life on stage. Performing 'Pulse' with professional lighting, costumes hair and makeup elevated our performance and we were proud to present the work we had created over the year. Dancing at the State Theatre Centre was an amazing opportunity for us all and allowed us to experience performing on a professional stage. The atmosphere backstage was encouraging and uplifting, adding to the enjoyment of this event. For myself, the best part was bonding with my peers and sharing this journey with them. We are all excited to perform together again in the future."
Nataniela Nyirenda (Year 8)
"I loved the South of the Swan performance it was really fun and helped me get to know everyone in Tranby Dance Company better, as well as making new friends. It was just a really good experience."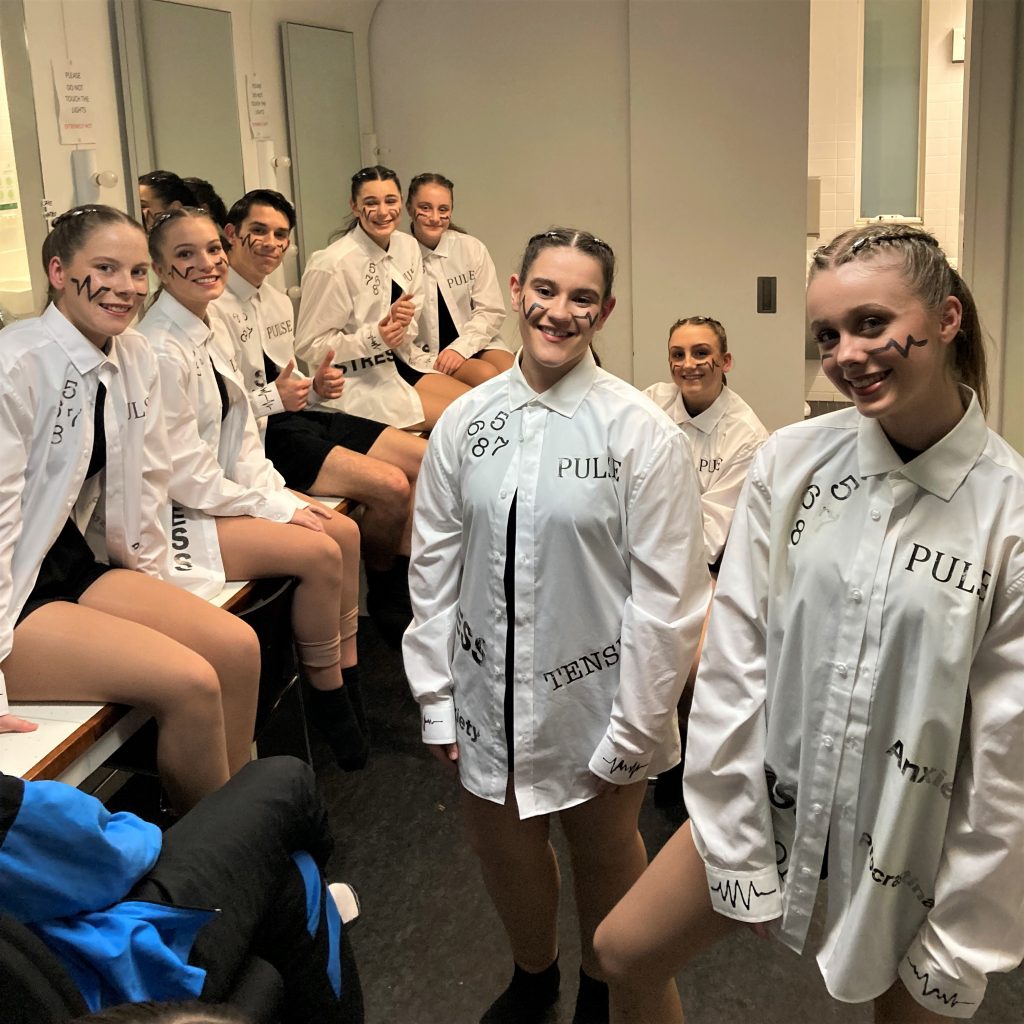 Materials Design & Technology Woodwork
The Materials Design and Technology Woodwork Department has been a hive of activity. A large component of the subject (approx. 50%) is the theory aspect, which covers occupational safety and health, wood as a material, adhesives and finishes, fixings and fittings, hand tools, power tools and portfolio design using the design process.
The Year 7s have designed and made storage boxes, Year 8s are making paper towel holders and the Year 9s and 10s have designed and are now making hallway tables. We hope to build more projects this year under the theme HOUSEHOLD. The College is committed to replenish the wood workshop tools inventory to give capacity for the students to produce more artefacts and exciting projects.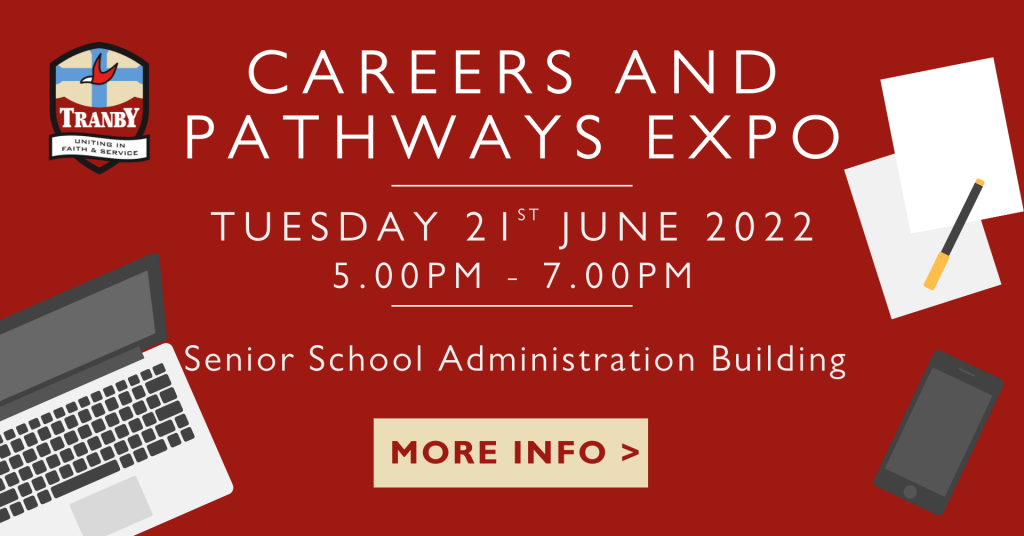 Premier's Reading Challenge
Join the adventure!
We encourage you to join us in unlocking the wonderful world of reading for your children, by motivating them to join the Premier's Reading Challenge. Open to students from Kindergarten to Year 10, children are challenged to read 12 books by 9 September 2022.
Weekly prizes are up for grabs, along with major prizes drawn when the challenge ends. (NB: Books don't have to be in English – children are encouraged to read books in their first language.)
There's every reason to get involved
To encourage and support children, our librarians, Mrs Jane Stanton, Mrs Julie Elliott and Ms Louise Moreton have arranged the following (and more) for Tranby students:
Record sheets are available to students in the Junior School Library.
Year 7-9s will be introduced to the challenge during reading classes.
Senior School students will have the opportunity to sign-up to ROAD (Reading Opens all Doors) – a reading program.
Book displays of enticing reads.
WAYBRA (Western Australian Young Readers' Award) and Book Week will be held next Term.
To sign up your child, click here.
Years 3-6 IPSHA Cross Country Team announced
Congratulations on the following students who have made the IPSHA Inter-school Cross Country Team for 2022. The following students will travel to John XXIII College next term to compete on Thursday 11th August. Participants will receive information regarding upcoming Inter-school training in the coming weeks.
YEAR 3 GIRLS: Indiana Mathers, Stella McKenzie, Tia Samuel-Oparah, April Bell, Lenieke Badenhorst & Sienna Johnson.
YEAR 3 BOYS: Flynn Schmid, Austin Eaton, Eithan McKechnie, Kobi Waddell, Oliver Brumby & Leo Carr.
YEAR 4 GIRLS: Mali Caruana, Zoe Wallace, Lylah Walz, Ansuri Badenhorst, Helena Kamran & Georgia Robertson.
YEAR 4 BOYS: Jobie Martin, Ethan Urbano, James Wesche, Tyler Bradley, Samuel Kenny & Hunter Suckling.
YEAR 5 GIRLS: Heidi White, Eloise Krokosz, Isabella Locker, Alayla Schmid, Felicity Riley & Ava Steward.
YEAR 5 BOYS: Patrick Anderson, Luca Mathers, Alexander Vreeken, Daniel Newland, Jesse Diamanti & Benjamin Gordon.
YEAR 6 GIRLS: Chanelle Maxwell, Martha McClements, Agatha Coombs, Emiliyah Urbano, Cooper Carr & Niamgh Harrington.
YEAR 6 BOYS: Lachlan Morris, William Hughes, Troy Rocke, Kai Chester, Tyson Musiwa & Hamish Reddall.
On Tuesday 17th May, the Kindergarten children enjoyed a visit from Roger Perry, one of Australia's leading authorities on boomerangs. The children were captivated by the stories about the history of the boomerang. They were also shown a great variety of boomerangs from Roger's collection. Everyone had a go at drawing their our own boomerang and then they were lucky enough to be taught how to throw one. The incursion finished with us all trying to catch a kangaroo with a hunting stick. The children and teachers had a blast!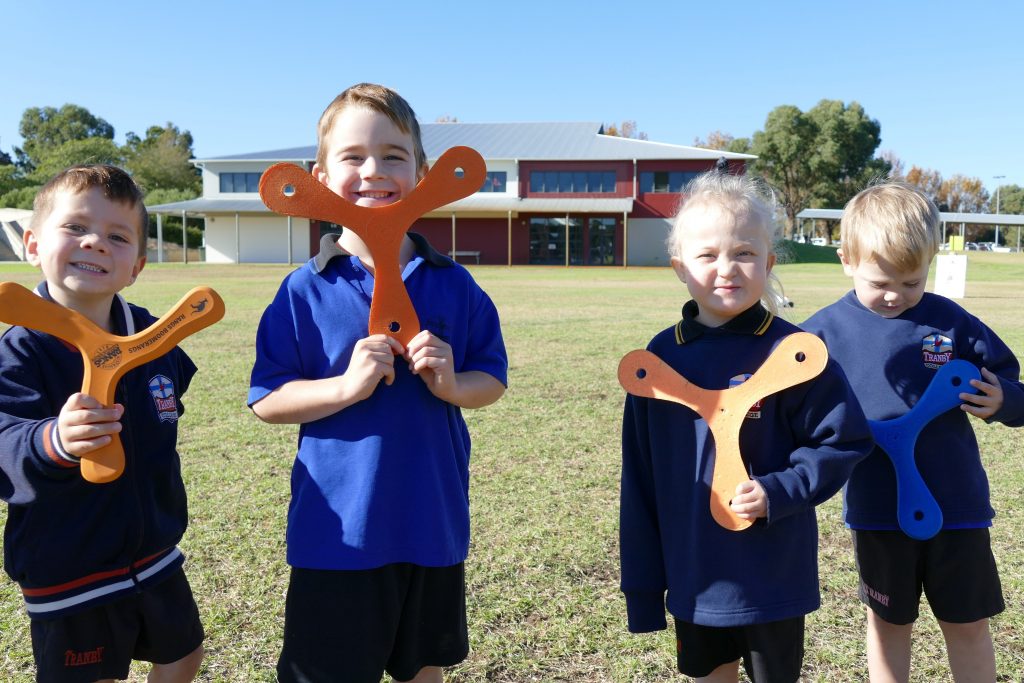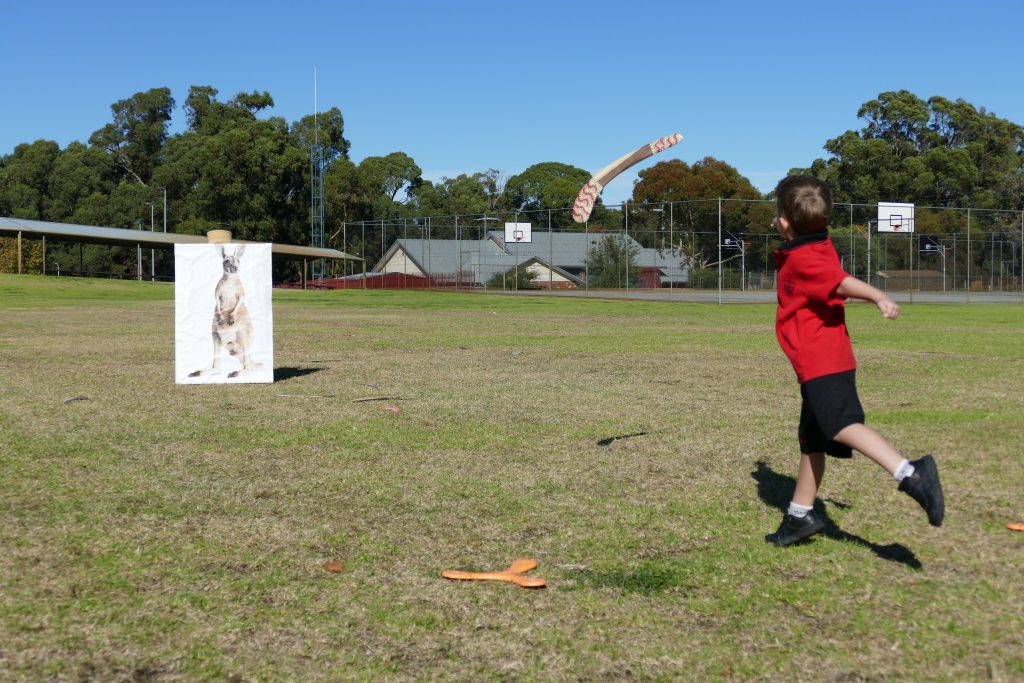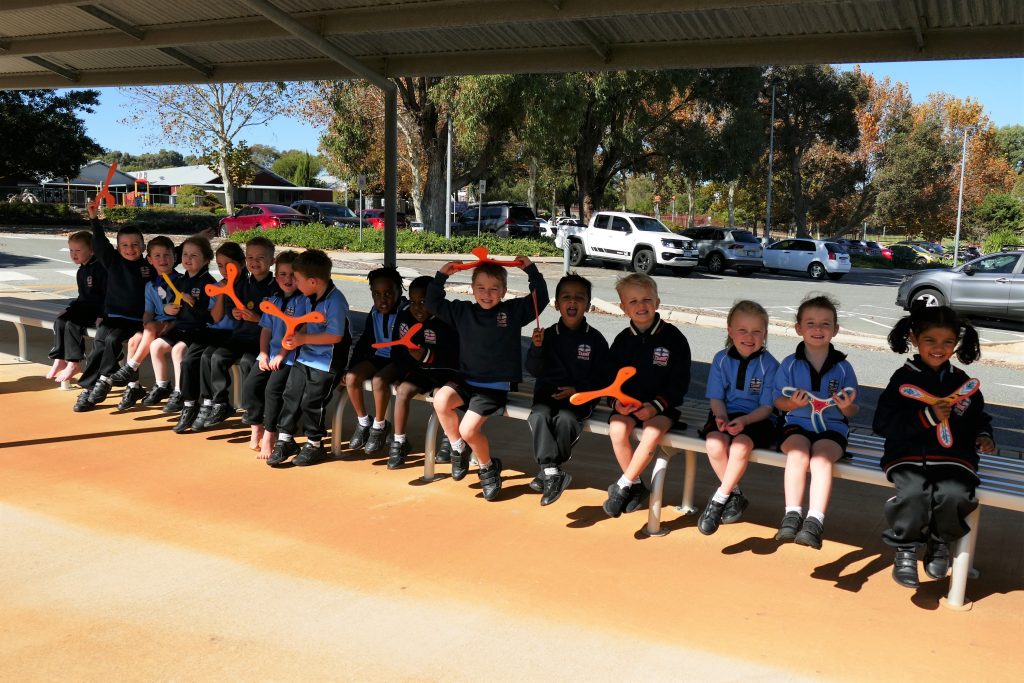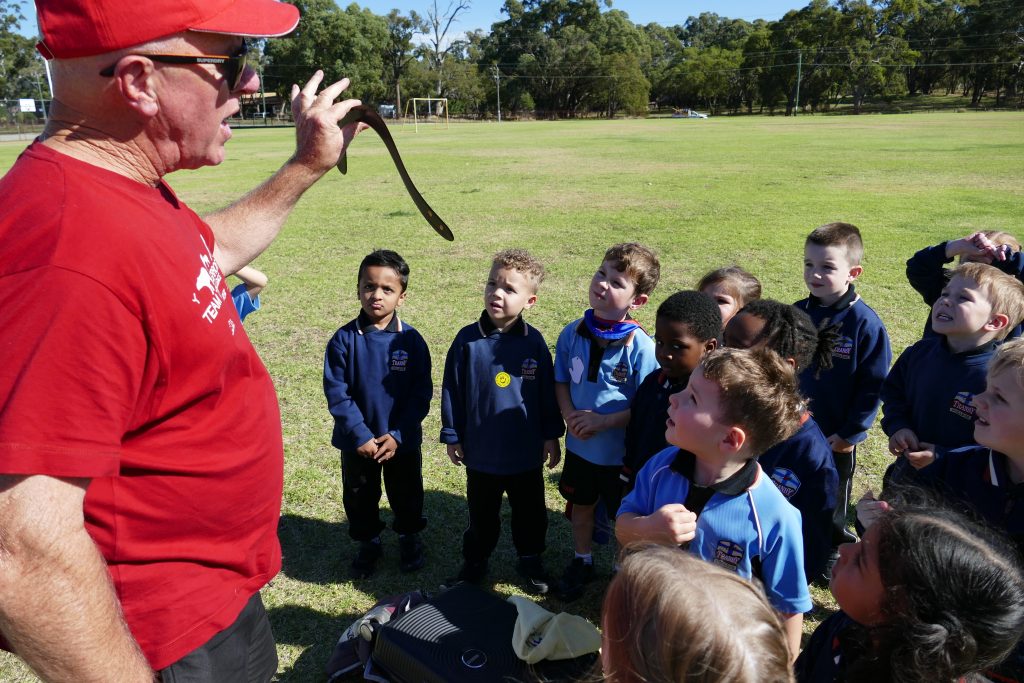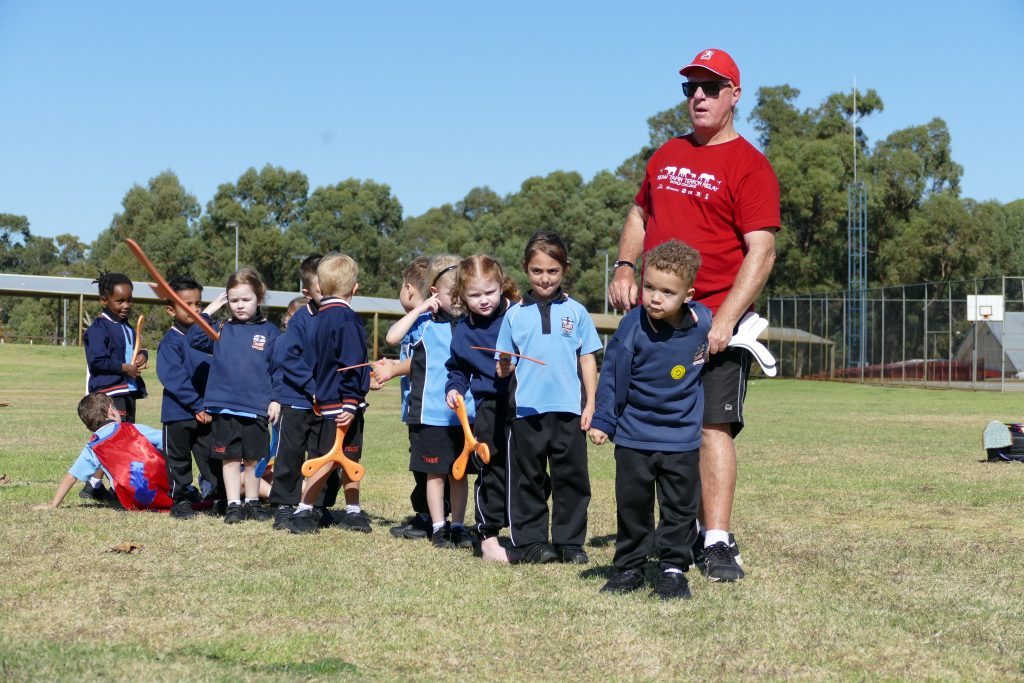 Directors - Tranby College Board
The College Board is seeking expressions of interest to join the team of qualified and committed Directors who govern our growing and dynamic school. We are particularly seeking those with a solid background in:
ICT/Cyber Security
Architecture, design, town planning, construction, or property development
Finance
If you see yourself meaningfully contributing to the Tranby College community, please send your cover letter and brief CV to Teneille Gaudlitz, Senior HR Advisor at GaudlitzT@tranby.wa.edu.au.
Applications close: Tuesday 28th June 2022.
Fees Waived & SmartRider Use
Good news for parents using the online ordering system for our Canteen: the QuickCliq service fee has been waived going forward. (Merchant card fees still apply.)
Did you know, SmartRider cards can be used to pay for purchases at the Canteen? So there is no need for your child to carry cash or a debit card. To activate, you need to set-up your child's SmartRider card within your QuickCliq account and add Canteen credit to the card. Full instructions can be found on our website or accessed via this link: