Friday 4th March – Year 12 Ball
Monday 7th March – Public Holiday
Friday 11th March – Kindy – Year 12 College Tours – 9am-10:30am
Saturday 12th March – Kindy – Year 6 College Tours – 9am-10am
Saturday 12th March – Years 7 – 12 College Tours – 10am-11am
Friday 8th April Final Day of Term 1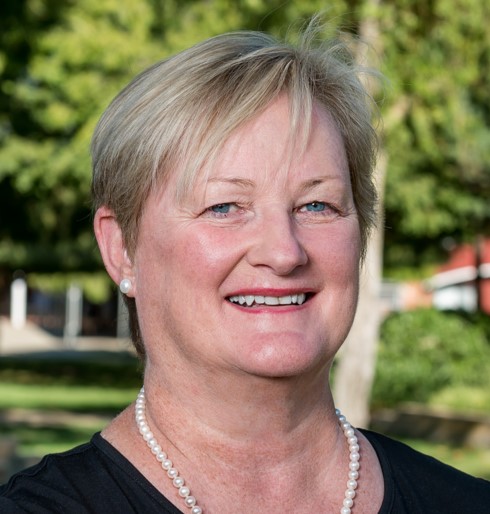 Feel Good Friday
Following the support we felt from Tranby's community last week when we encountered our first direct experience of COVID-19, I would like to thank our students, staff and parents for their co-operation and wonderful solidarity. The weeks ahead will offer us many challenges and I am comforted by the planning we have undertaken, and the calibre of Tranby staff, to rise to the occasion. What I particularly note is the exceptional resilience of our students and their willingness to comply with health directives but more genuinely, their desire to 'do the right thing'.
As part of our recognition of the importance of everybody's welfare, today we launch the first of our 'Feel Good Fridays' which are designed to enhance our wellbeing, bring joy and instil within us positive energy. To put this into action, today's 'FGF' is a casual clothes day where students and staff are encouraged to dress comfortably and offer a gold coin donation to the UnitingWA Charity.
At lunch time today our super talented guitar teacher Nathan Lansdell played relaxing tunes in the grounds and play areas, allowing staff and students some vital down time outside in the fresh air. During the weeks ahead our students will take the lead in designing 'Feel Good Fridays' in a way that resonates with them. Our goal is to make Tranby a place where students feel regenerated and safe and thus, be a place where deep learning can occur with rich understanding and offering opportunities for the future.
Against the odds, we are holding our Year 12 Ball this evening at Fremantle's Esplanade Hotel. The Year 12 students, who were not on campus today in preparation for their big event, are so excited and we too are delighted to be able to offer this important milestone in their school experience. I can't wait to see them in their finery!
With the long weekend on our doorstep, you may not be aware that Tuesday 8th March is International Women's Day. We have been highlighting some of the talented and intriguing women of Tranby through our Facebook posts in recent days and I encourage you to view our video series that is being launched on International Women's Day. The videos feature commentary from key individuals in our community: a parent, staff members, a student, and an alumni, I hope you are as inspired by their reflections as I am.
This year I dedicate Tranby's acknowledgement of International Women's Day to the determined group of students who raised its importance with me last year – well done to them for advocating for equality and recognition so eloquently!
Staff Update – Departure of Dawn Davis
It is with some sadness, but with excitement for her, that I let you know Ms Davis is leaving Tranby at the end of this month. Ms Davis has been a versatile, talented, and valued member of our teaching staff since 2009. In her time with us Ms Davis has taught Mathematics with passion and held many leadership positions, including her most recent as Co-ordinator for Inclusion and Learning Diversity.
Ms Davis has always held the welfare of students and colleagues at the forefront of all that she does, and we will miss her. However, I am sure you will join me in thanking Ms Davis for her dedicated service to Tranby. We wish her every success as she makes the life changing move to Victoria to continue her leadership experience as the Head of Senior School for Girton Grammar. Congratulations Ms Davis.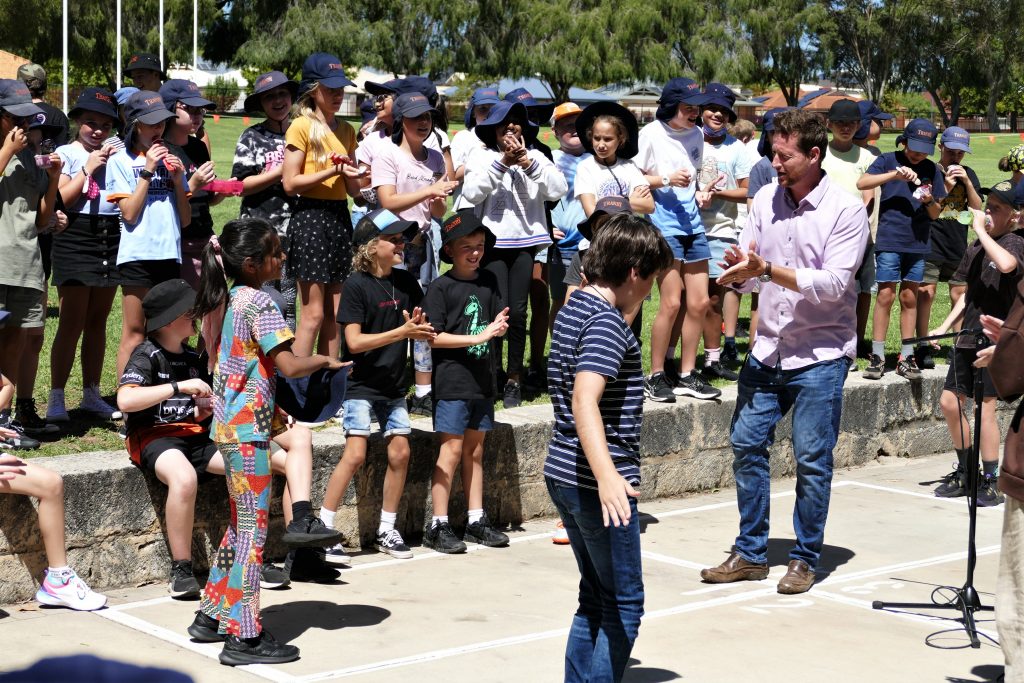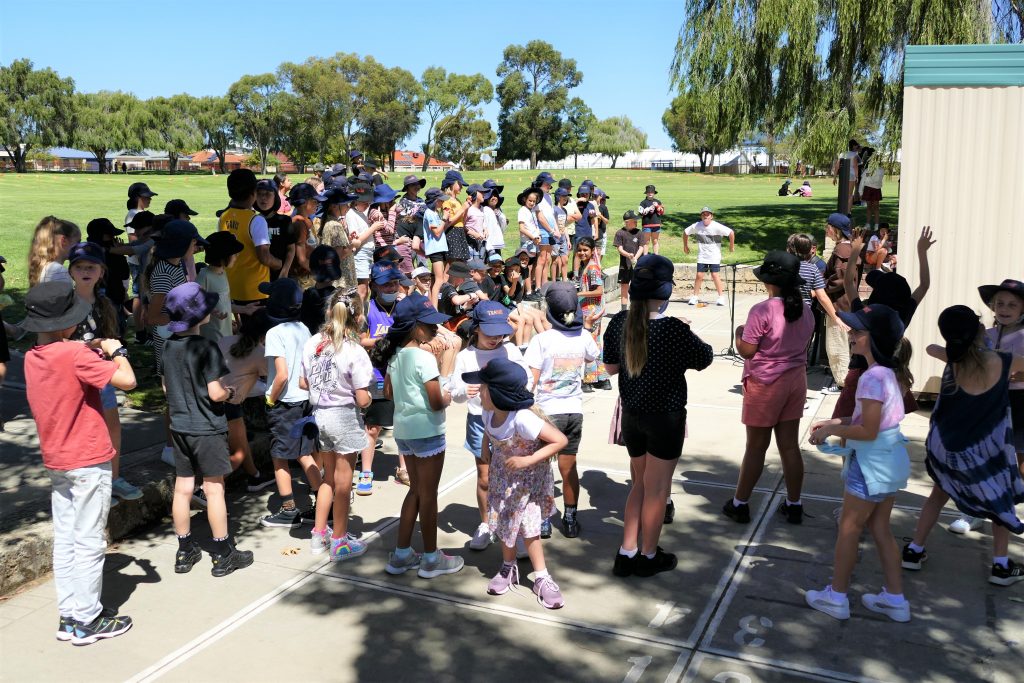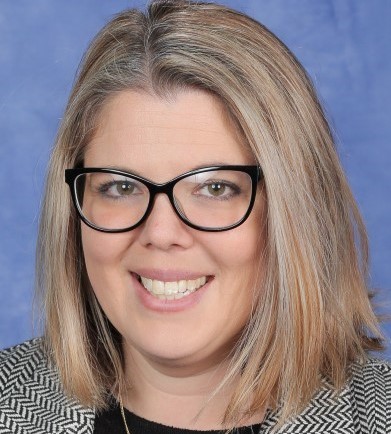 As the new school year is now in full swing, it is timely to remind the College community of a few pieces of important information. Please find below the procedures for updating vital information for the College to assist in the provision of care for your child.
Consent2Go – Student Medical Information and Event Permissions
Over the coming days you will receive a profile update invitation from Consent2Go. Consent2Go is the system used by the College to provide permission for excursions and College events, in addition to providing up-to-date medical information for all students at Tranby. Please ensure you complete the update.
For existing families, you will need to provide any updates to your child's medical conditions or confirm what information the College has is accurate. For families new to the College this year you will need to set up your child's profile.
It is critical that any listed medical conditions such as diabetes, asthma and anaphylaxis have an up-to-date Action Plan submitted. The Action Plan must be completed by a medical professional, such as a doctor. Without correct documentation, we cannot provide the highest level of care for your child.
Updates to Names, Address or Contact Details
Please provide any changes to name, address, phone, or email addresses to the College in writing. Changes can be emailed to tranby@tranby.wa.edu.au
Custody Agreements
Please provide the College with a copy of any court ratified custody agreements. Additionally, please ensure any updates to these arrangements are supplied to the College in a timely manner. All documentation will be handled with discretion and in line with the College Privacy Policy.
Concerns, Complaints and Disputes
If you have a concern, complaint, or dispute relating to the College, please ensure you follow correct procedures. You can find copies of our key policies and procedures on the College website, along with a direct link to the form 'Lodging a Formal Concern or Complaint'. Tranby College seeks to implement a child friendly complaint system, with all complaints being handled with procedural fairness.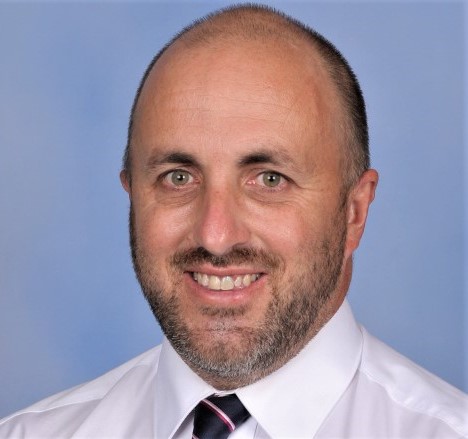 I want to take this opportunity to thank the many families I've had the pleasure of meeting since my commencement here at Tranby. May I begin by stating how wonderful the Tranby community is and how well-mannered and delightful the children are! We are certainly very blessed to be able to work in such a wonderful environment. I look forward to meeting more of you when the opportunity presents itself.
Amidst the chaotic start to the year, COVID-19 regulations, event planning (and subsequent postponement), new expectations on students as well as some learning along the way, the students have commenced the year exceptionally well. I've been impressed by their resilience and ability to demonstrate flexibility in their learning and approach to studies. If COVID-19 has taught me anything in the past few months, it is that we must plan for the best scenario, but ensure we have multiple options if that plan doesn't come to fruition. This is much the same as our approach to academia. In the wise words of Edward Hickson, "If at first you don't succeed, try, try again". To all our students, as you embark on the first round of assessments, I implore you to try and try again. Your best is always enough. 
A couple of notes for families to reference with regards to COVID-19 alterations:
All excursions and camps have been postponed.
All extra-curricular sports have been cancelled.
All students are permitted to wear their HPE uniform on days where they have practical Physical Education or Dance sessions.
All students are to wear their House HPE uniform to school on Wednesdays to ensure participation in the new Inter-house Sport Competition.
As we prepare for the midterm break, please take this opportunity to reflect on the start of the year, enjoy time with your families and prepare to embark on the next phase of the school year. Thanks again to everyone for what has been an overwhelmingly positive start to the year.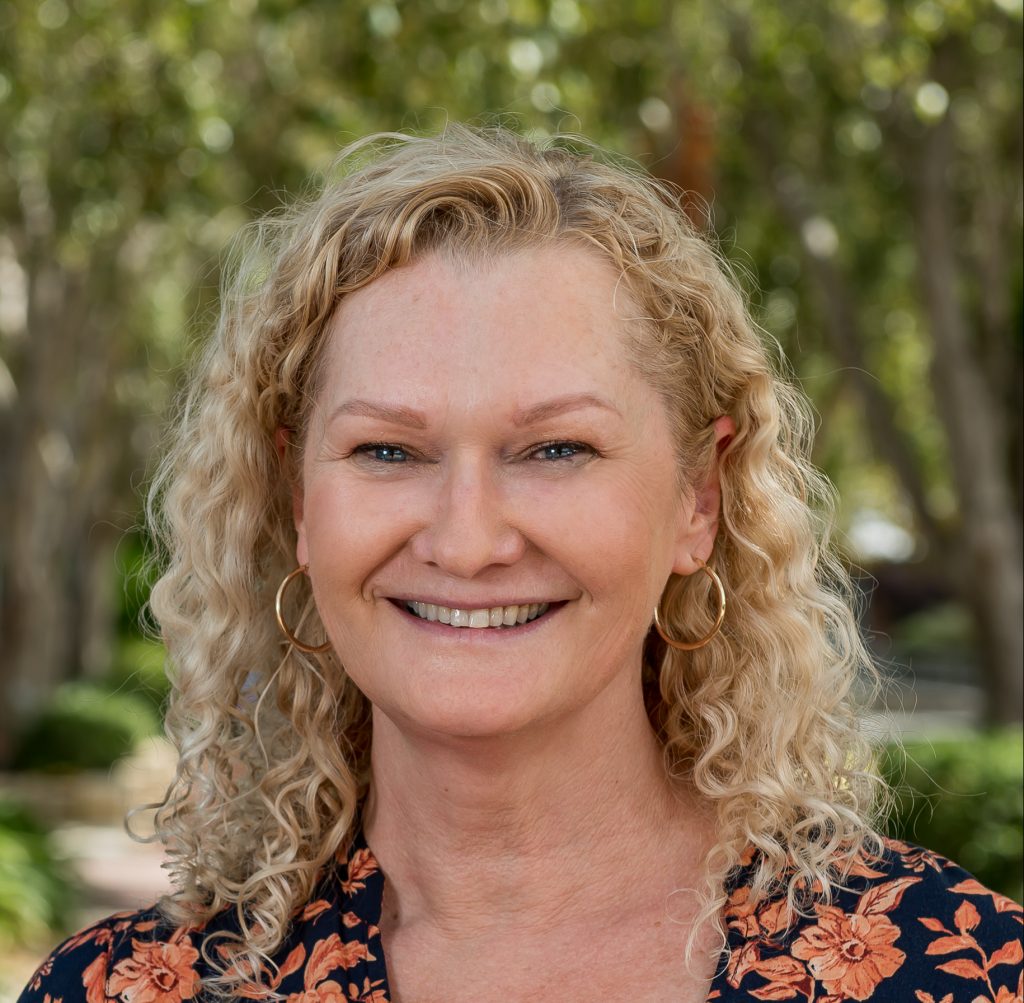 Due to COVID-19 regulations, we have needed to make some changes in the Junior School to ensure we can continue to provide as many activities as possible.
Clubs and activities have been adjusted to accommodate individual year groups and it has been pleasing to see that we have had a good response regarding students willing to change their choice of club.
In addition, we have also sectioned off the playground to provide separate areas for each year group. These spaces are rotated so everyone is provided with an opportunity to play in different areas.
Mask wearing has been introduced for our students from Year 3 onwards and it has been wonderful to see how well the students have managed this transition.
Overall, these changes have been very well received by all our students and their resilience and flexibility is a credit to them. As always, I am so appreciative of the support we receive from our families, and this is certainly reflected in the positive attitude the students bring to school.
Thank you!
Deputy Head of Junior School
Our children have shown incredible resilience during the past two years with frequent lockdowns, social isolation, limited access to their after-school activities and remote learning.
With an ever-changing landscape of learning how to live and cope with COVID-19, as well as navigating growing up, children are increasingly facing tougher issues. Thus, we must keep focusing on addressing the importance of mental health in our classrooms to equip students with the skills necessary to build resilience as a life skill. Educating all students from a young age to practise the key pillars of resilience; gratitude, empathy and mindfulness should help our children to maintain that self-awareness throughout their lives.
Commencing next week, we are pleased to be introducing The Resilience Project's online wellbeing curriculum in our classrooms. The Resilience Project delivers emotionally engaging programs and provides evidence-based, practical strategies to build resilience.
The Digital Program consists of online presentations and lessons for students and a video series for our parent and carer community. Commencing Term 2, I will be communicating via SEQTA Engage, sharing the Parent and Carer Program with you. The videos are approximately 5-10 minutes long, introducing you to activities that will show how these strategies can support our children's learning and development, and also support you as parents and carers.
I look forward to sharing the video series with you as this program is an important part of our school's effort to look after the mental health of our community.
Please keep a look out for the initial letter with additional information and initiatives on how we will be modelling this program in the Junior School.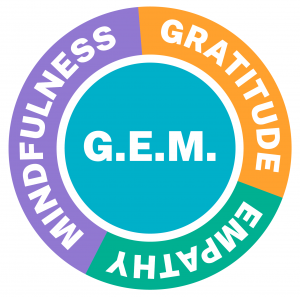 Elliott Riley & Noah Alves Year 8
On 18th – 20th February, Year 8 students Elliott Riley and Noah Alves competed at the WA State Track and Field Championships at the WA Athletics Stadium.
The best track and field athletes from across the state competed over the 3-day competition and both Elliott and Noah brought home medals for their team.
Elliott Riley – Bronze Medal for U15 men's Triple Jump (10:46m)
Noah Alves – Gold Medal for U14 Long Jump (4.91m)
Noah Alves – Silver medal for U14 Men's 400m sprint (1:00:06)
Noah Alves – Silver Medal for U14 men's Triple Jump (9:99m)
Congratulations to both Elliott and Noah on their huge achievements!
Term 1 School Fees are now overdue. If you have any queries, would like to make a payment or you would like to set up a direct debit, please contact our Finance Department on 9523 3108.
On Sunday 23rd January, Martha McClements, Year 6, joined 27 other athletes from around the state in the 2022 WA Combined Events Championships at the WA Athletics Stadium. During this competition, athletes competed in multiple events, with the winner of the competition being the athlete with the most points accumulated from all events. After completing 5 events throughout the day, Martha was awarded with the Silver Medal. Well done on your fantastic achievement Martha!
Term 1 has been very busy in the Canteen, luckily, we have had no supply issues and have been able to keep all the favourite items on the menu.
You can order and pay by using our new EFTPOS facility or by placing cash inside a lunch order bag (these are available to purchase for $1.00 pack of 25). Change will be taped to the bag if necessary. Online orders can be made via the online canteen; https://www.quickcliq.com.au/ please create an account via their website.
We are a 'Healthy Canteen'. Our menu products are all low in fat, sugar and salt. Our daily specials are prepared fresh in our Canteen each morning. Sandwiches are made with either wholemeal, white or gluten free bread, please request when ordering.
If your child has a particular lunch request that may not be on our menu, please ask, if that item follows the Healthy Canteen guidelines, we will do our best to provide that for them.
We are open every day from 8.00am for warm milos, a cheesie bread and for placing lunch orders.
Please pop along if there is anything you need to ask, or phone us on 9523 3117.
Nicola & Katherine
Our Emergency Services Cadets worked in teams this week. Cadets worked on learning the NATO Phonetic Alphabet, survival when lost at sea, camp charades and drill.
We had some very interesting conversations as to what is most important when lost at sea! There were lots of nervous giggles learning how to do drill (march). We have some fantastic actors in Cadets as we acted out our charades.
It was such a fun afternoon, and we can't wait until we are all back together.
On Thursday, Pre-primary to Year 6 students celebrated a belated Pancake Day, with students from Years 7-12 volunteering to make pancakes for them to enjoy. The Senior students spent the morning making up trays of pancakes which were delivered warm and drizzled with maple syrup.
Special thanks to Chaplain Steve who lent a hand (whilst also showing off his pancake tossing skills), as well as Mrs Prinsloo for co-ordinating this event.
Stephen Morrison – College Counsellor
The reason I am writing this article is that life can be tragic and there are a lot of devastating things happening for so many people here and around the world.
A lot of us struggle to support someone who is in emotional pain, yet most of us want to provide care and comfort to those who are suffering. People often tell me that they worry about saying the wrong thing as it might make it worse. I point out that animals can be enormously helpful when people are suffering from acute or chronic pain and they don't say anything at all. The reasons pets can be so helpful is that they give us support through proximity, soothe us through tactile connection and they don't judge us or try to change us, but are happy to just be with us. My point is not that everyone should go and get themselves a dog, cat or Siamese fighting fish. The point is that sometimes words are insignificant, the right words do not exist and 'being' with someone during their darkest time is the best thing someone could do.
The premise goes something like:
You are hurting so badly, I dearly want to take away your pain but I can't, though I can sit with you during this terrible time.
If the person who is suffering is willing and able to have a conversation about what's going on with them, I try to use empathy to understand what the situation is like for that person and use words that are accurate and appropriate. I regularly use words like devastated, shattered, broken, empty, relentless, unbearable, meaningless, helpless and overwhelming. Brene Brown suggests we lean into pain. Questions that help us lean into pain are 'What's that like for you?', 'How is it impacting you?' and 'Tell me about it/Tell me more about that?'. Creating a space for someone to speak about their pain and suffering alleviates loneliness and isolation, facilitates processing and improves functionality by reducing distress.
The challenge for us when supporting people who are in pain is for us to be selfless and person centred. That means I must suspend my needs, so I can be present and helpful. Some of the mistakes people make are trying to solve the problem, minimising it, being overly happy/positive/optimistic and making it about them coupled with giving advice e.g. 'I had a similar situation happen to me and this, this and this got me through it, you should do that too!' To overcome this try to be completely curious and interested in their situation without trying to fix it or change it at all. My intention is to be with someone while we explore their experience. I might prompt and guide, though essentially I am nothing more than a passenger on their journey at that time.
There is a whole lot more to know about supporting people who are in pain than what I have written, though I hope this little bit of information makes us all more comfortable, thus more likely to be with people during their most difficult times.
2021 Presentation Assembly - Student Awards
Our College website now features:
One of the topics we have been studying in Year 12 ATAR Psychology, is the nervous system. Within this extensive subject and we have been concentrating on the structure of a neuron and how different types of neurons send electrochemical messages to and from the brain. To help us visualise the structure and function of a neuron we created some of our own using playdough, pipe cleaners and beads. This activity allowed us to learn about motor neurons and helped us understand how they function as we labelled and annotated our creations. The entire class enjoyed this activity, and it was great to see everyone getting involved and even working together. It was certainly a highlight of my week.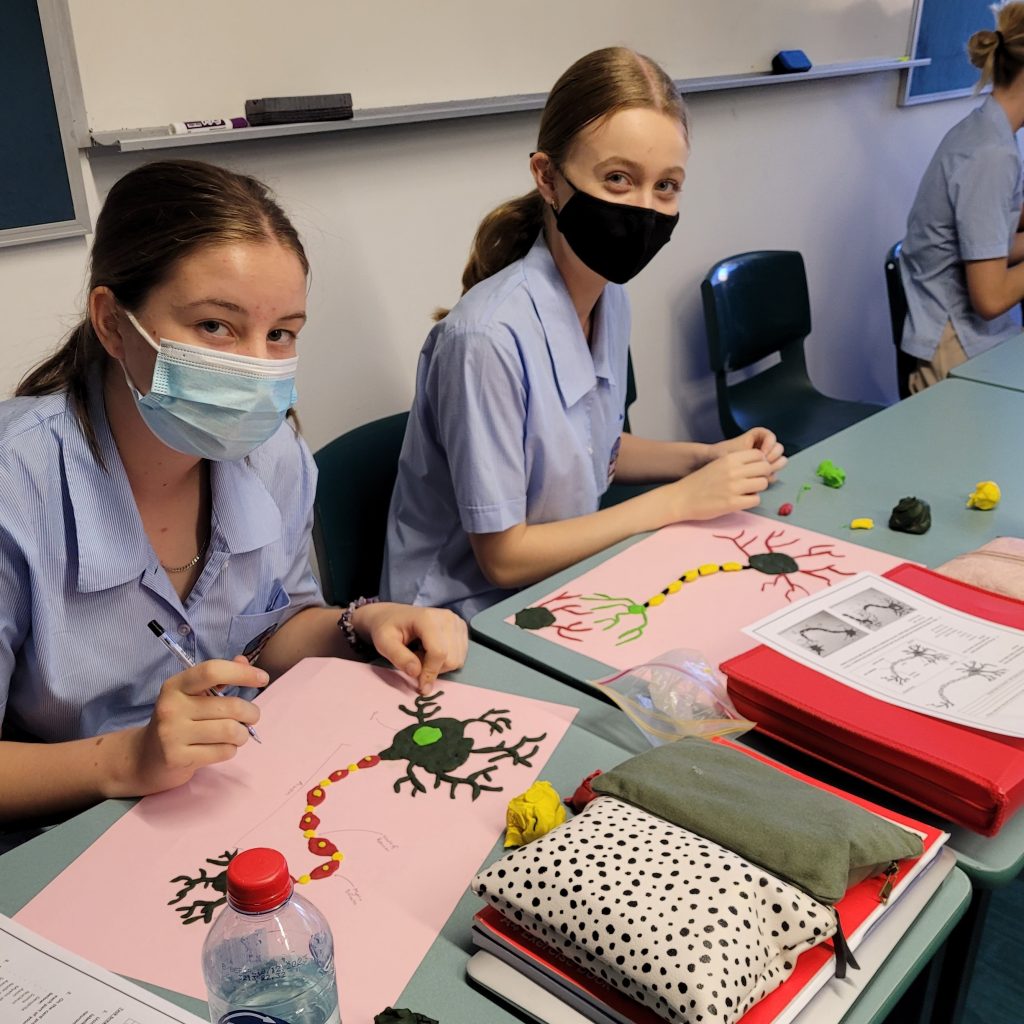 Years 7-12 Inter-house Sport Competition
This week our Inter-house Sport competition launched in the Senior School, the students had the opportunity to participate in Volleyball, Ultimate Frisbee, Spikeball, Basketball and Badminton.
The fierce competition was won by Bilu House as they took out first place in the Year 8 and 10 competitions.