19th August 2022 (Week 4 Term 3)
Monday 22nd August – Mid Term Break for Staff & Students
Tuesday 23rd August – Year 6 Maritime Museum Excursion
Wednesday 24th August – Year 3 Scitech Excursion
Wednesday 24th August – Year 11 in 2023 Pathways Evening – 6:00pm – 7:30pm
Thursday 25th August – Books on Blankets – 9:00am – 10:15am
Friday 26th August – Year 2 Assembly – MPH – 9:00am – 10:00am
Friday 26th August – Strategic Plan Update/Master Planning Workshop – 10:00am – 11:00am
Monday 29th August – Friday 9th September – Years 2-4 Swimming Lessons
Wednesday 31st August – Junior School Inter-house Athletics Carnival
Friday 2nd September – Uniting WA Sleep Rough – MPH
Monday 5th September – Senior School ACC Athletics Carnival
Saturday 10th September – 25th Anniversary Fair – 3:00pm-6:30pm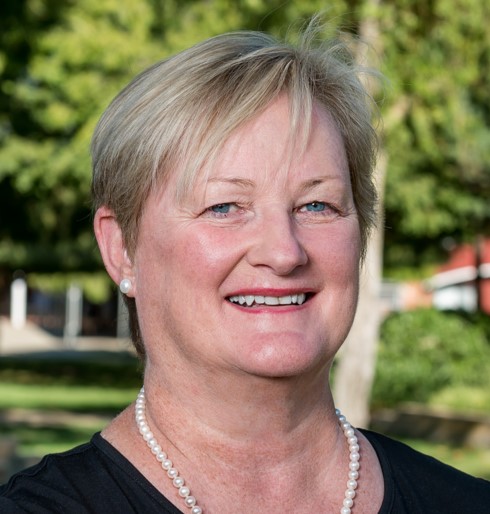 Everyone was a winner
Aside from some torrential rainfall and strong winds, this week has literally warmed my heart. I had the pleasure of adjudicating the Tranby Senior School's inaugural Arts Cup with Chaplain Steve and Mr Bolton. I was delighted with the student involvement and inventiveness. From the moment I sat down in the Chapel Theatre, I was captivated by the humour of the House media creations focused on explaining the spirit and values of each House. This was followed by accomplished dancing to Disney tunes. The routines were exciting to watch and beautifully choreographed involving expert dancers and those for whom it was their first time in a routine. I loved the humour, bravery and creativity of each dance and commend the older, more experienced dancers for coaching their younger teammates. And, if this was not enough entertainment, the panel of judges and audience were also treated to small renditions of Shakespeare which were interpreted by each House. I loved the versions of Macbeth (with the Premier as Macbeth), King Lear, Romeo and Juliet and Hamlet. There was a flurry of sword fights and confident acting in each scene, and I commend all students on their participation. Finally, the competition culminated in the House Choirs, all of whom were tasked to sing a Beatles number. It was fabulous to see all the students rally to the occasion and the House energy was palpable on stage. Super well done to all students and to the visual artists who displayed their exquisite work on stage. Regardless of which House wins the Cup, everyone was a winner in my book.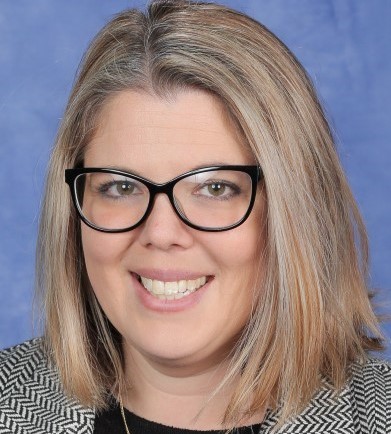 CODES OF CONDUCT REVISITED
At Tranby College, we have four different Codes of Conduct, each with their own purpose and intent. I have written about the codes of conduct previously in my newsletter articles. Codes of conduct outline the standards of expected behaviours, values, and principles of the organisation in addition to outlining possible outcomes for breaches of these documents. The purpose of today's article is to revisit the importance and value of these documents, and to inform the College Community of some updates that have recently occurred to the Parent Code of Conduct.
The four variants of the code of conduct include the Student Code of Conduct, Parent Code of Conduct, Workplace Code of Conduct, and the Child Safe Code of Conduct. Each of these documents outlines the expectations of the students, parents, and staff of our College community.
The Child Safe Code of Conduct outlines expected standards of behaviour for all adults in the College environment towards students. The Code serves to protect students, reduce any opportunities for abuse, grooming or harm to occur, and promote child safety in the College. It provides guidance on how to best support students and how to avoid or better manage difficult situations.
The Student Code of Conduct outlines Tranby's commitment to ensuring a respectful learning environment that is safe, positive and supportive for all students of the College. This document outlines the conduct guidelines that all students are expected to follow.
The Workplace Code of Conduct outlines the standards of behaviour expected of all employees of the College. It sets out general expectations of the standards of behaviour required. The Code places an obligation on all employees to take responsibility for their own conduct and to work with colleagues co-operatively to achieve a consultative and collaborative workplace where people are happy and proud to work.
This Parent Code of Conduct applies to all adults including parents, guardians, step-parents, grandparents, extended family, caregivers and any others while involved in activities or communication related to Tranby College. This code has recently been updated to reflect the expectations the College has in relation to the support provided to the College by the parents of our students, in addition to recent advice provided to independent schools from the Australian Heads of Independent School Association. It is a requirement of the College that parents keep the College up to date with information related to the child's needs, including information from medical professionals, updates to family circumstance and court orders. The education of all students at our College can only be successful if there is a supportive partnership between the College, student and student's family.
It is important to the College that we uphold the highest of standards in relation to all aspects of the codes of conduct. The Codes of Conduct are available for your perusal from the College website: https://www.tranby.wa.edu.au/publications-policies. Should you have any queries about the codes of conduct, or any other policies of the College, please email: policy@tranby.wa.edu.au for further information.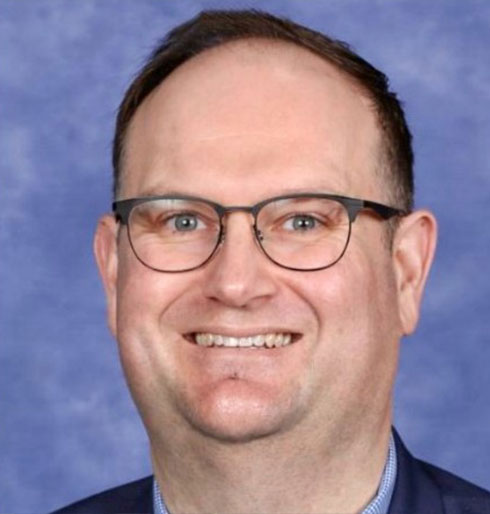 Director of Learning and Innovation
WA EDUCATION SUMMIT
Last week, Ms Carina Fu, Mr Simon Hollingshead, Mrs Jessica Hutcheson, Mr Luis Palumbo and I attended the WA Education Summit, which looked at some of the latest developments in IT in education. Dr David Kellermann, Senior Lecturer at the University of New South Wales, talked about the impact of the various lockdowns on education. Instead of seeing this as a negative, he saw it as a positive as it allowed for innovation in education. He spoke to us about the importance of the Integrated Digital Environment. We are seeing education and schooling becoming increasingly a hybrid model where there is still the traditional face-to-face (or via a videoconference application), but it is complemented with good tactical use of technology. Linda Pitt from Apple Education challenged us to expect more from our technology by empowering our young people to be more in control and engaged in their learning.
Tamara Sullivan, Deputy Principal of Brisbane South State College, challenged us adults to be involved in innovation. She talked about the Diffusion of Innovation and how we are all at different stages of adopting and using technology. While some adults are early adopters, and others are laggards. However, it is not just about teachers and parents; it is the same for children and adolescents. We should no longer be referring to our young people as Digital Natives. Yes, our current students have only lived in a digitally connected world, but they are not born with the knowledge and skills to use computers and other devices; it needs to be taught. We need to teach appropriate use of technology not just at school but at home. Parents need to role model good technology usage. This involves adults having time when we are not on a device but interacting face-to-face with others and our children. An excellent resource to support parents is the eSafety website – https://www.esafety.gov.au/parents. Here you will find great resources to help you with your parenting.
Tranby College is always looking at ways to improve our use of technology to support our teaching and learning. We have many exciting changes coming up in the digital space, and I can't wait to share these with you soon.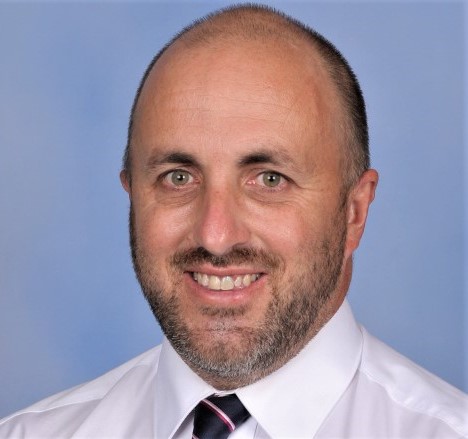 Inter-house Arts Cup & Athletics Carnival
As we arrive at the mid-term break, the Senior School has been abuzz with various activities and opportunities for our students. At the top of list are the two Inter-house competitions – House Arts Cup and Inter-house Athletics Carnival.
The House Arts Cup has been a long and, at times, arduous process for our Senior School students who collaborated to produce various works within the various Arts learning areas of Dance, Drama, Music, Media, Woodwork, Visual Art, or House singing, I was absolutely gobsmacked at the quality of work and performances by our students. To quote the students "That was so much fun, I'm so glad we did this!" epitomises the rationale behind the Arts Cup. To give our students a unique task within the Arts when otherwise they may not have experienced this. It was a defining moment during the House singing to see so many of our students smiling and bopping along to classics from The Beatles! My gratitude extends not only to our Mentors and Heads of House for their logistical organisation in pulling it all together, but also to our highly talented and enthusiastic Arts team. Special mention to Ms Erin Hutchinson for her vision and ability to execute, the College thanks you!
The Senior School Inter-house Athletics was held on Thursday 18th August and I think we can all agree that the blue skies were a welcome return!! The organisation from Ms Hayley Holtham and the HPE team enabled our students to compete in a vast array of events throughout the day and for this, we are thankful. Additionally, amidst the excellent personal performances, a strong vision of House spirit was witnessed with many students having a go to help their House out, what a great attitude by our students! I look forward to seeing the upcoming ACC Athletics team named and I will be sure to support our students at the WA Athletics Centre on Monday 5th September. It was also great to see a number of parents come along and support their children and this is something I hope continues to grow in coming years. My thanks are also extended to our team of teaching staff, grounds staff as well as administration and the IT team who all contributed throughout the day to make it such a successful event.
As we prepare for the remainder of Term 3, there are several important events coming up for students across the Senior School. Please be sure to check the College Calendar on the Tranby website for events such as: Wellbeing Week, Year 11 2023 Pathways Selection, 25th Anniversary Fair, Founders Day, ACC Athletics, Outdoor Education Camps, Sleep Rough, Year 9 Dinner Dance as well as various sporting fixtures. My advice to the students is to experience as much of this as you can! I look forward to seeing many of our families at these events as well as around campus.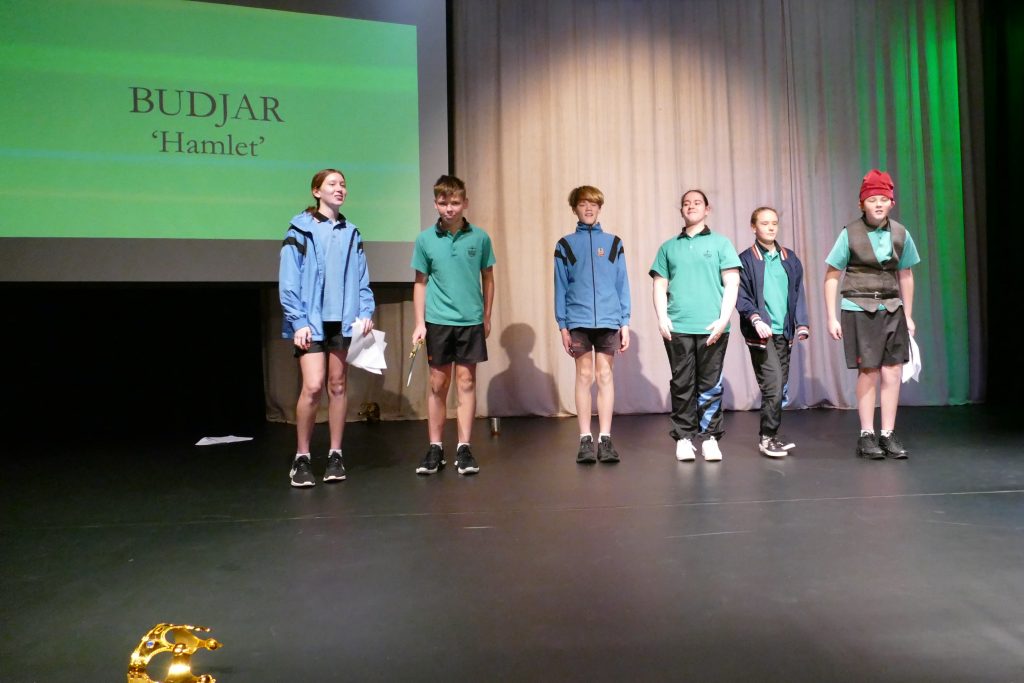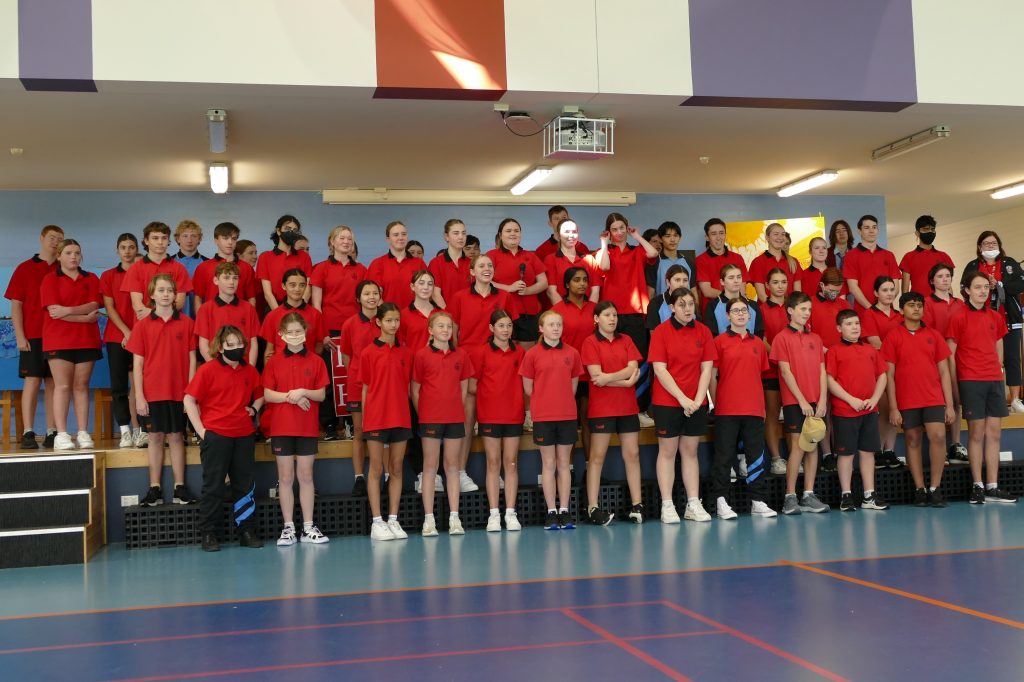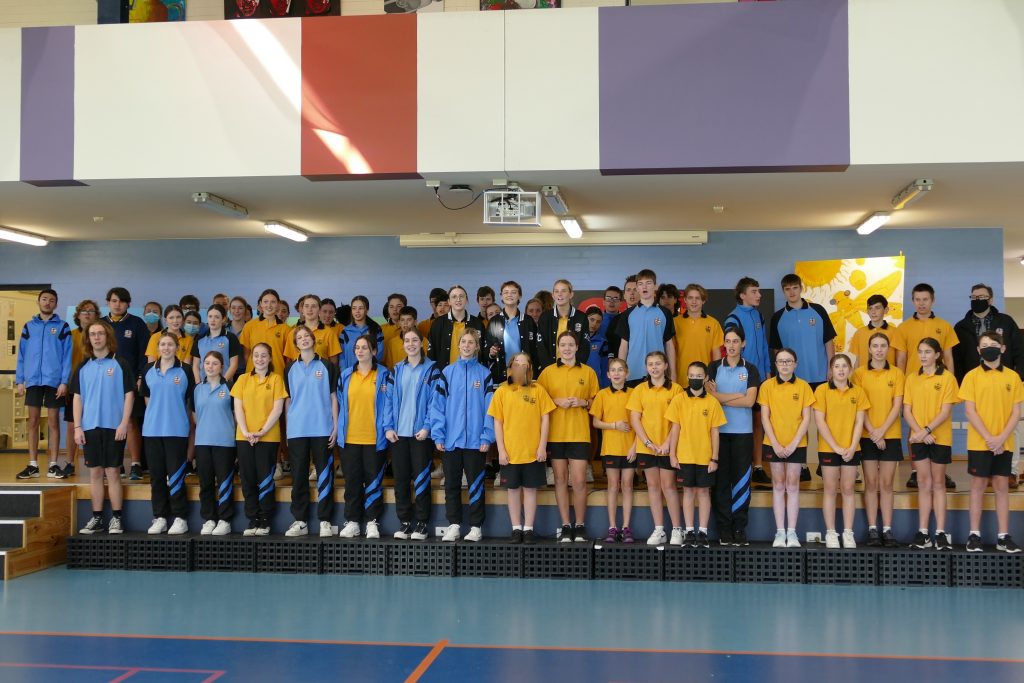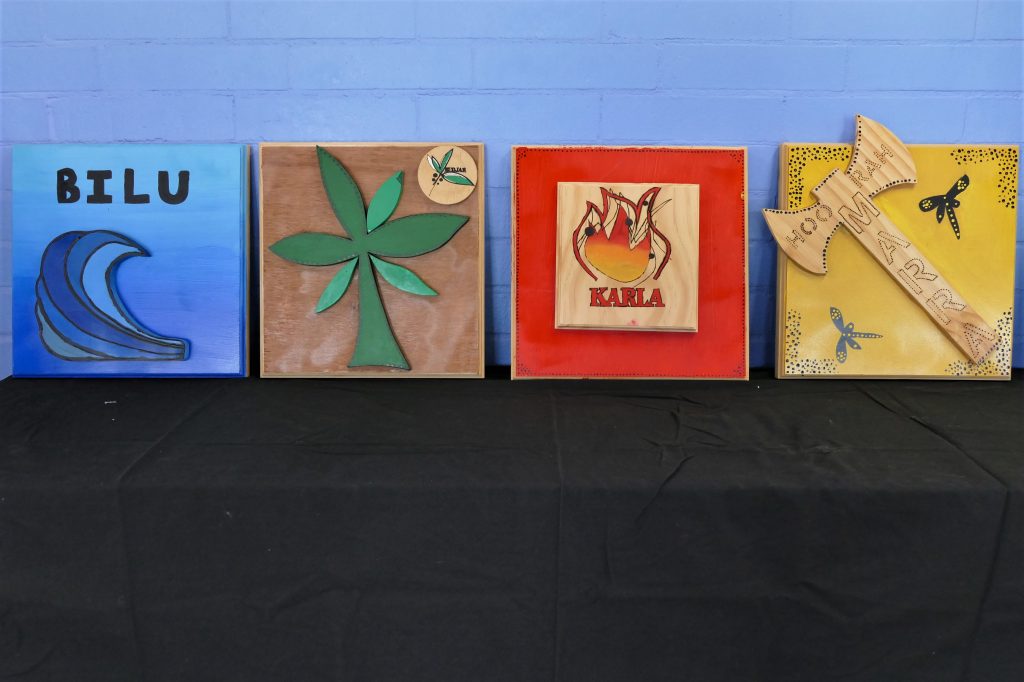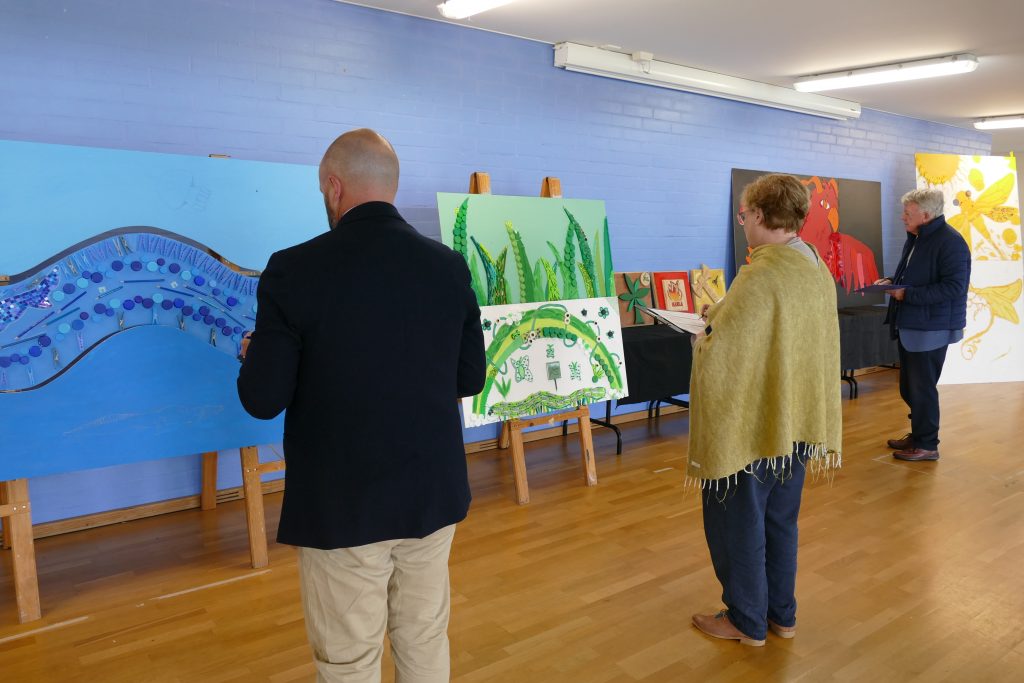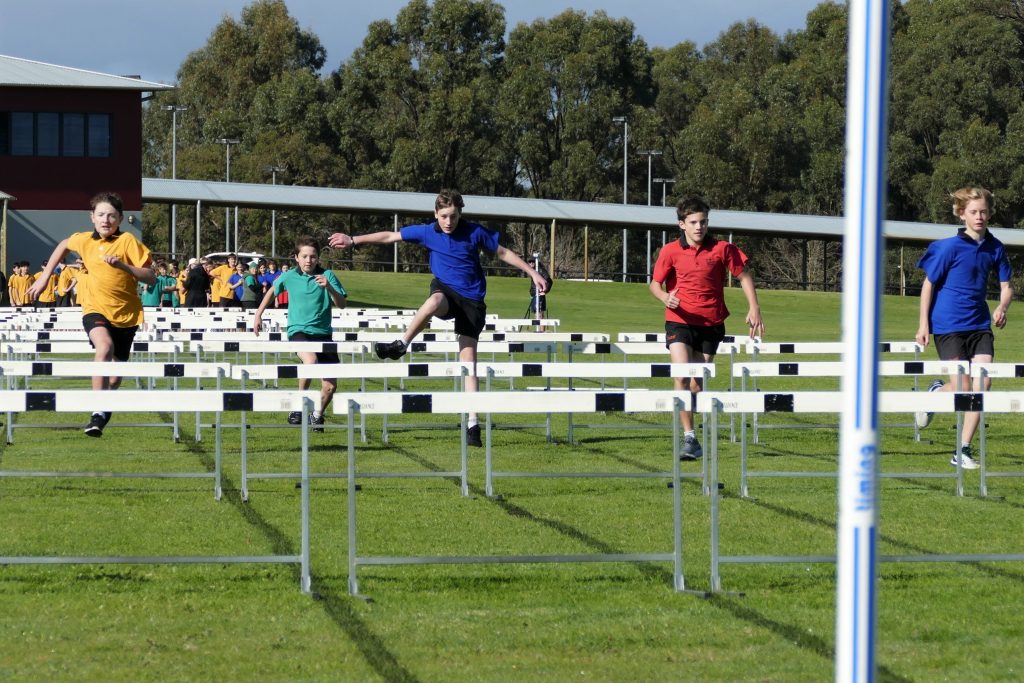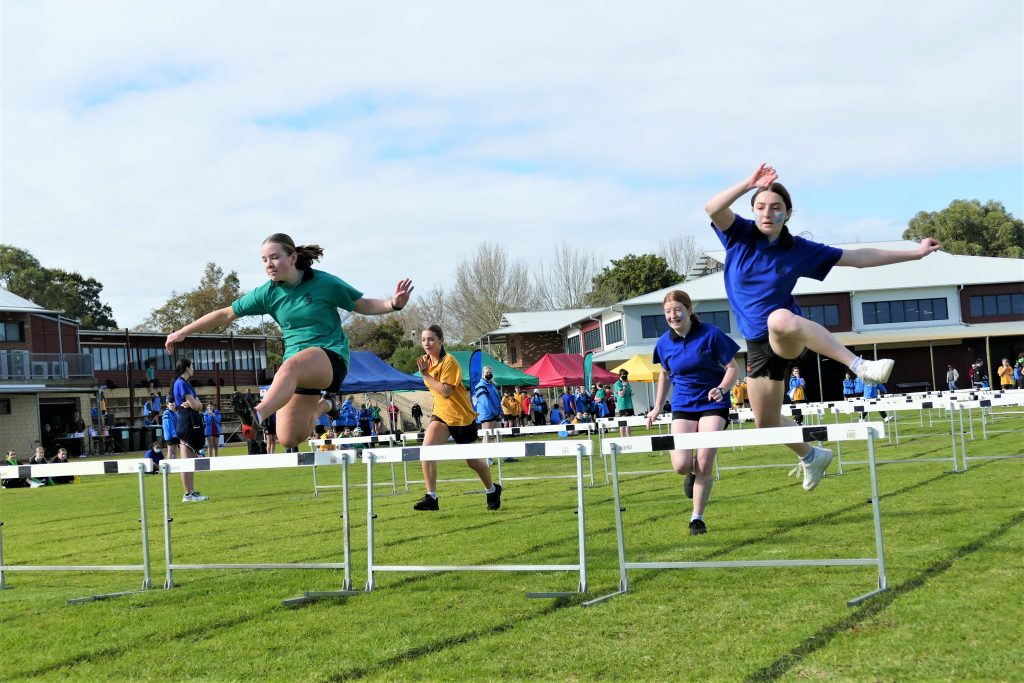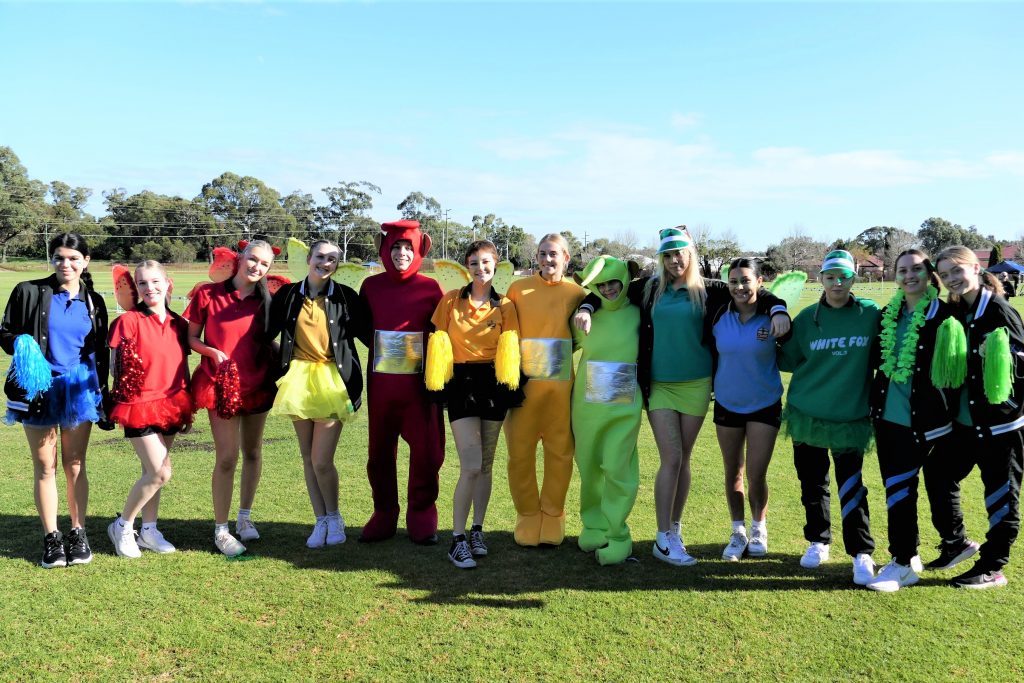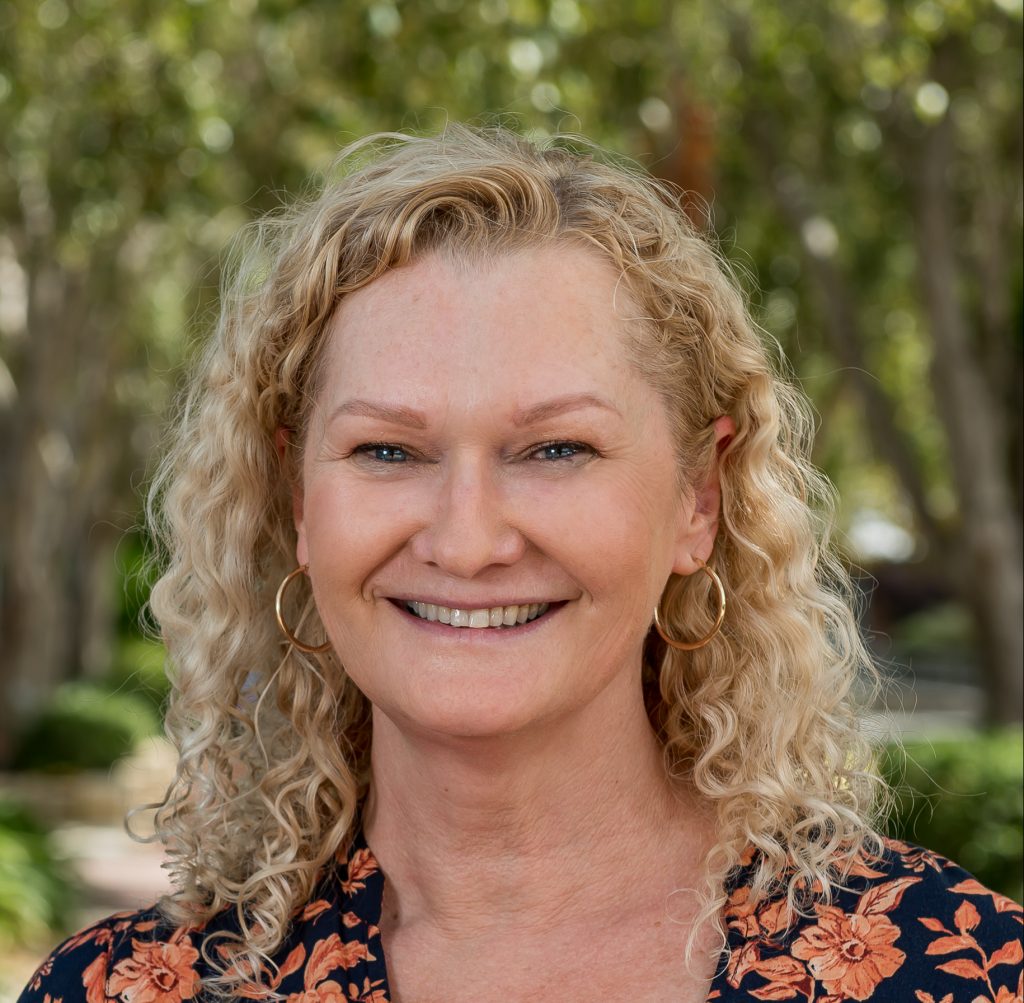 OPPORTUNITIES BEYOND THE CLASSROOM
On Tuesday evening 9th August, two students from Year 3 took part in the Independent Primary Schools Heads Association Speakers' Challenge at Wesley College. Stella McKenzie and Austin Eaton were selected to participate, and were required to present a speech to parents, teachers and students from other independent schools.
Stella engaged her audience with her speech on why Tranby College is such a wonderful school, and Austin spoke passionately about his love of sport, in particular soccer. Those in attendance were treated to a lovely supper and this also provided an opportunity to mingle with students from other schools.
Both Stella and Austin were recognised for their participation in the event and were awarded Bronze Medallions. Whilst Stella and Austin both felt nervous, they are excited about the possibility of getting involved in this event again next year.
Congratulations to Stella and Austin for representing Tranby College.
Deputy Head of Junior School
It is hard to believe that we are already in ……………..
On Friday 12th August, the Kindergarten children participated in a 'Teddy Tea Party' as part of our sound of the week, 't'. The children were invited to bring along their favourite teddy and enjoy their morning tea together. We sat on picnic blankets and showed off our teddy bears to our friends. It was a beautiful morning out in the sunshine!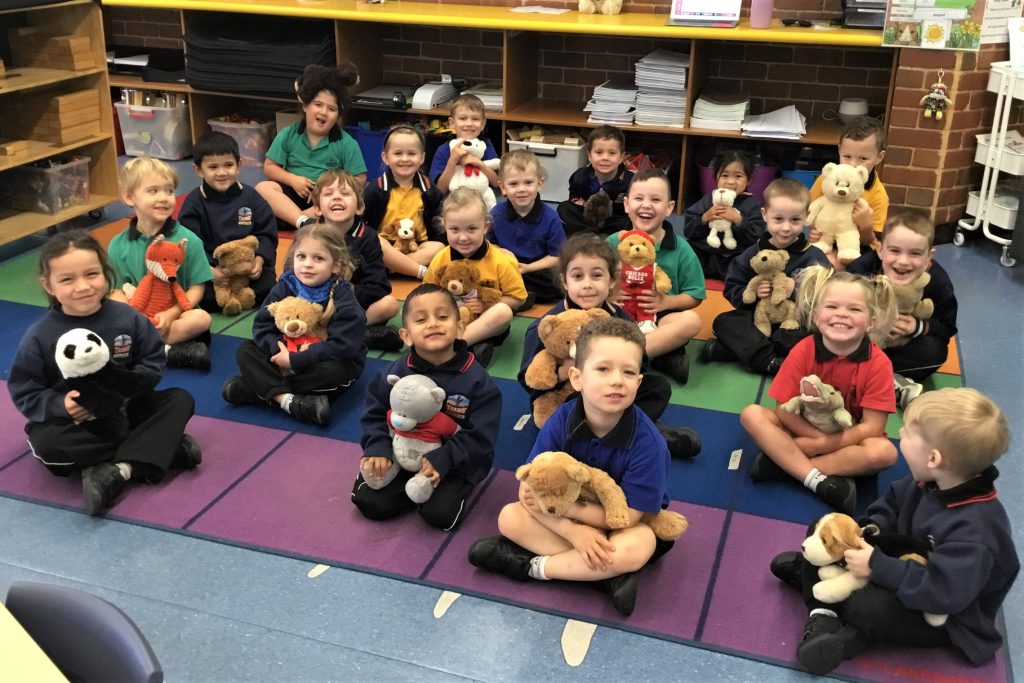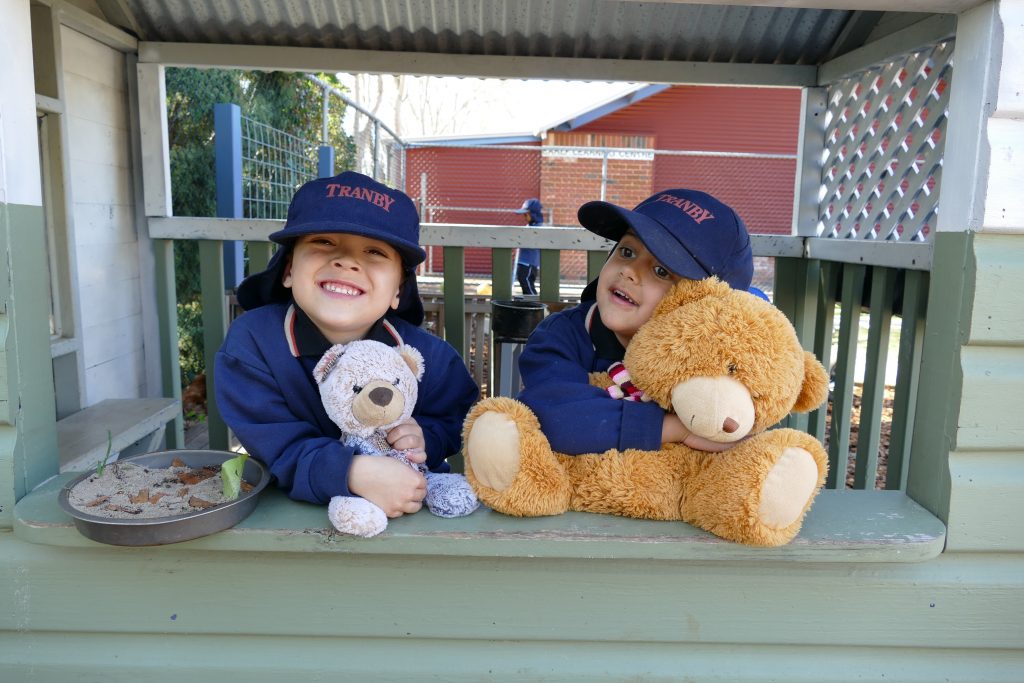 Junior School Reminder:
'Cards that Count' Orders Due
ONLINE ORDERS CLOSE: Friday 2nd SEPTEMBER
Thank you to everyone who has already placed their order for 'Cards that Count'. As detailed in the flyer that was given to all families, each packet sold raises $5 for Uniting WA helping them support families in the run up to the Christmas period. If you have yet to place your order, please do so by Friday 2nd September. Remember, to order you will need your child's Personal Code (detailed on the flyer) which will ensure that your cards are personalised with your child's artwork and details.
Below are some of the amazing artworks produced by our students for the cards.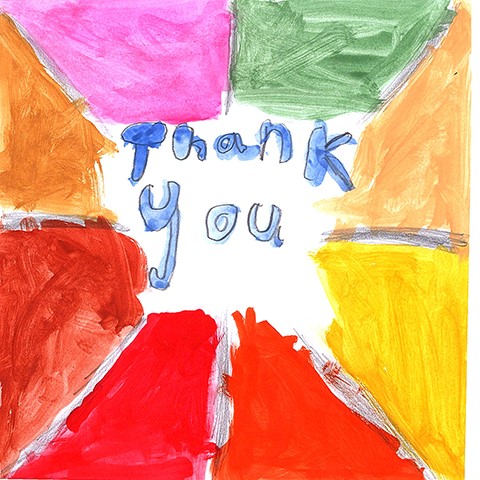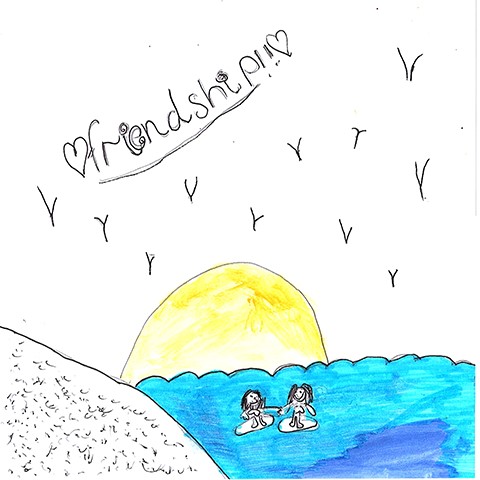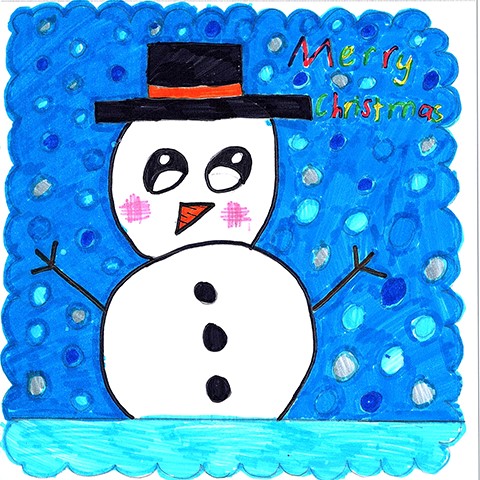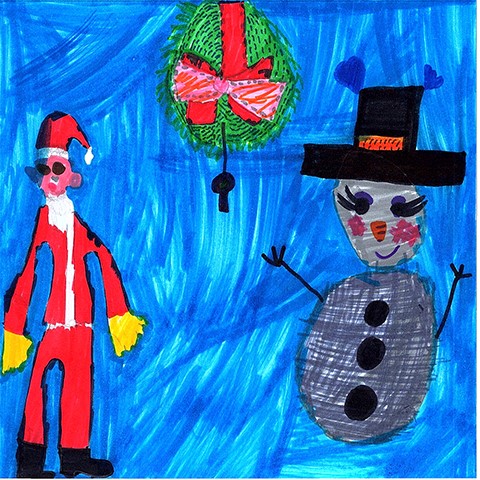 Student Achievements
Eloise Krokosz, Year 5 has had a busy schedule of late with her Irish dancing. During the school holidays she travelled to Sydney to compete in the Australian International Oireachtas. Dancing in 3 sections, where she did especially well in the Primary section, placing 3rd overall.
The WA State Championships were also recently held, and Eloise placed 9th in what was the largest age group of the championships.
Her next big competition comes in September when she will compete at the Australian Irish Dancing Championships to be held here in Perth.
Congratulations and good luck Eloise.
Junior School Inter-house Cross Country
During Term 2, we held our Inter-house Cross Country Carnivals. This year Cross Country was impacted by COVID-19 and some unfortunate weather, however, both events proved to be an overall positive experience and fun day for everyone involved.
Well done to everyone who participated and congratulations once again to the individual champions and runners up.
Overall Winning House:
1st Place – Budjar – 204 points
2nd Place – Karla – 202 points
3rd Place – Bilu – 169 points
4th Place – Marra – 165 points
Tranby NetSetGO Program
During Term 2, some of our Early Learning students were involved in the Tranby NetSetGO program. NetSetGO is Australia's official Netball starter program for kids aged 5 to 10. It provides young children an opportunity to learn the basics of the game, be outdoors and make some friends. For a lot of kids, this is the first time they have picked up a netball or put on a bib, so it becomes quite a learning experience, whilst also being a lot of fun. Thank you to Mrs Russell for running the program again this year, as well our Senior School helpers Lydia Trevenen, Georgia Lewis and Cayleigh Roux.
IPSHA Inter-school Cross Country
On Thursday 4th August, selected students travelled to John XXIII College to compete in the annual IPSHA Cross Country Carnival. Despite some early rain, students had an amazing day running through puddles and mud in an effort to complete their courses. We came away with some impressive individual results and are extremely proud of the entire Inter-school team for their participation and sportsmanship shown on the day.
Congratulations to the following students on their individual achievements, which saw them place within the Top 10 students for their division/age group:
Year 3 Female – Indi Mathers – 7th Place
Year 3 Male – Flynn Schmid – 1st Place and Austin Eaton – 3rd Place
Year 5 Male – Luca Mathers – 7th Place
Year 6 Female – Chanelle Maxwell – 2nd Place and Martha McClements – 10th Place
Year 6 Male – Will Hughes – 8th Place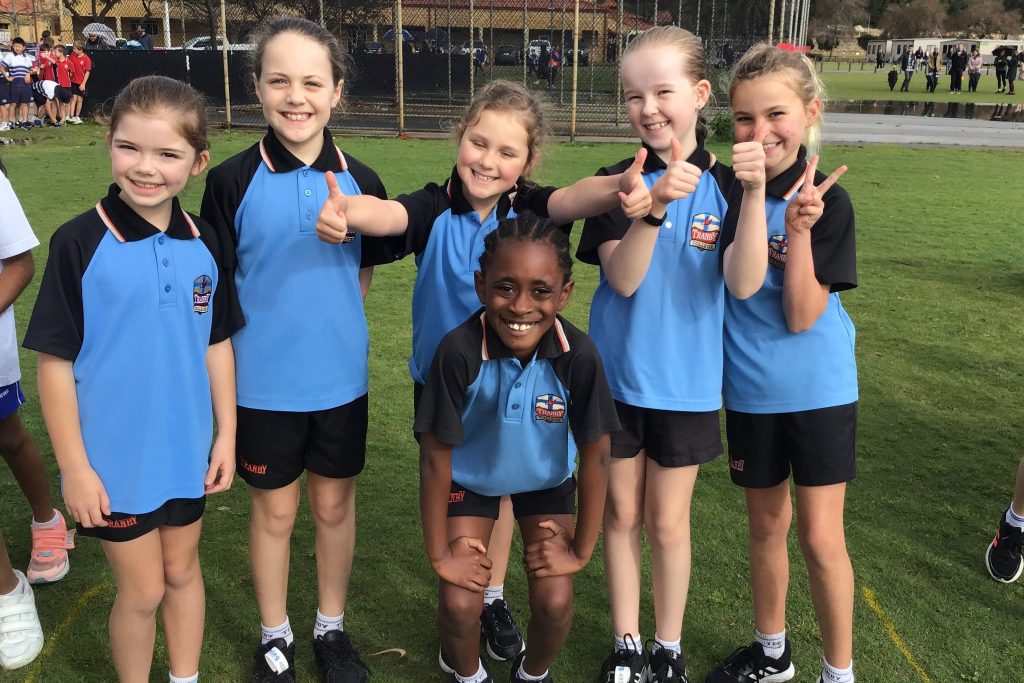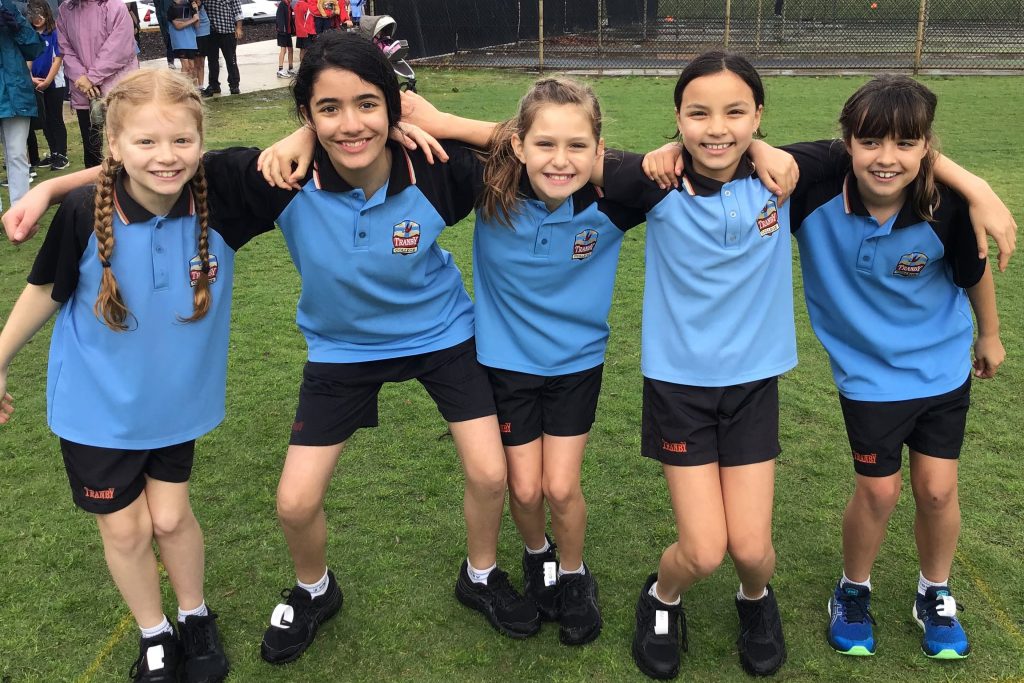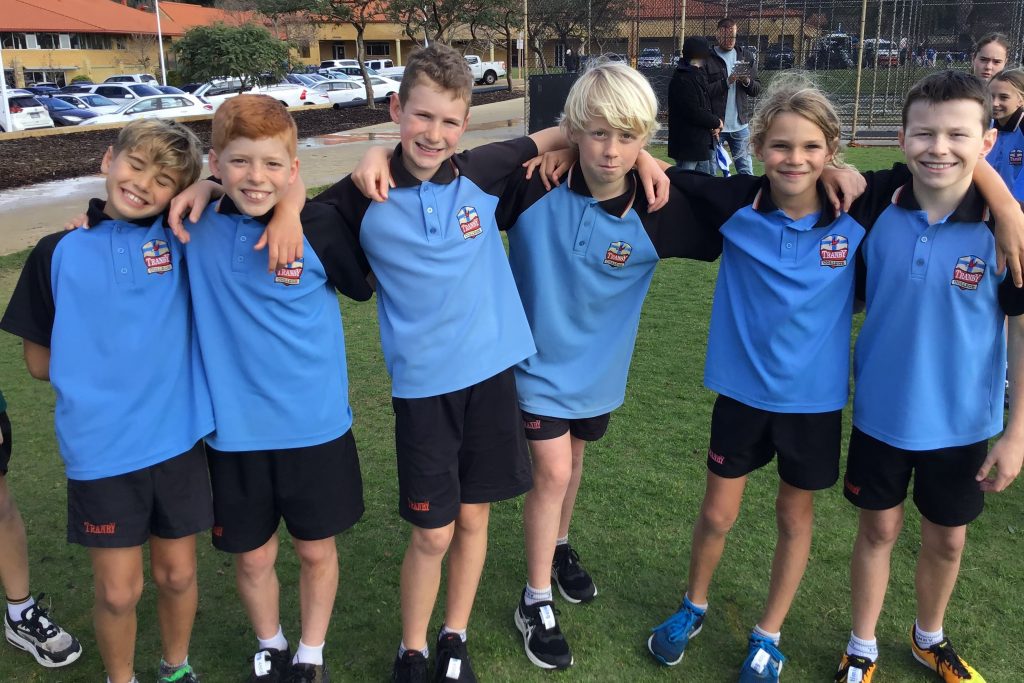 Students in Year 7 Science have been exploring the physical and chemical properties of solids, liquids and gases. This week, they attempted to classify substances that don't quite fit into any of the three categories. Substances like toothpaste and slime!
On Wednesday 10th August, the Year 10 Girls competed in the AFL Dockers Cup at Santich Park. The team was made up with varying levels of experience, with most of the girls having never played AFL before. The progression of their skill level and how they responded to game-play changes and feedback, allowed the girls to take away more than just football knowledge at the end of the carnival. They bonded well as a team and displayed great sportsmanship.
The Uniting WA Sleep Rough will be held in the Multi-purpose Hall, which commences Friday 2nd September at 6:00pm and concludes on Saturday 3rd September at 6:00am. We have 50 students who have signed up and are currently fundraising. The link to the Tranby Team and students' accounts are https://www.anglicarewaschoolsleepout.org.au/signup (we are using Anglicare's online website for the fundraising). All funds will go to Street Connect, a youth homelessness outreach service which relies entirely on donations to operate. People can either donate to specific students or they can make donations to the Tranby Team.
The students will spend the night without any technology, having fun with friends, playing ball games, board games, making music, reading, chatting to friends and spending 1 hour outside with a sleeping bag, pillow and cardboard (if they wish) under teacher supervision to experience the discomfort and cold that homeless people experience every day. Students will be served soup and bread for supper.
Message from the Wellbeing Centre 
WHEN TO KEEP SICK CHILDREN HOME FROM SCHOOL.
Deciding when to keep a sick child home from school is not always easy. It is important for children to attend school and for some parents staying home means missing work. However, when a child is truly sick, they need to stay home in the care of an adult to get well and to prevent spreading illness to others.
The following information regarding some common conditions may help you decide when to keep your child home, please open the attached PDF.
Tranby 25th Anniversary Fair
An Afternoon of Family Fun
In celebration of 25 years as a school of the Uniting Church of Australia, Tranby College invites all families and friends, past and present to our upcoming fun-filled fair:
Date: Saturday 10th September
Time: 3.00pm – 6.30pm
Venue: Tranby College Grounds 
Entry: Gold Coin Donation
GRAB SOME DINNER
Bring a picnic blanket or some outdoor chairs and enjoy a casual bite with friends and family. A number of food vans are booked, and the Prosecco truck is confirmed!
PERFORMANCES
Enjoy a sneak peak of upcoming College productions, hear from our amazing vocalists and be entertained with performances from both current and former students.
ACTIVITIES
With an animal farm, face painters, climbing wall, footy targets, raffle and more – there's something for everyone to enjoy.
JUNIOR SCHOOL ART EXHIBITION
Enjoy the delightful 'Arty Party' creations made by Junior School students.
MARKET STALLS
Browse all on offer from Tranby family businesses. (If you would like to sign-up your business, stalls are $40. Please email RSVP@tranby.wa.edu.au for further details.)
MEMORY LANE
Take a trip back in time by viewing an array of Tranby memorabilia.
VOLUNTEER ROSTER
Being a large event with lots of families in attendance, we are co-ordinating a roster to help on the day. If you can spare an hour, it would be much appreciated. Please let us know by sending an email to RSVP@tranby.wa.edu.au. (Thank you!)
WE LOOK FORWARD TO SEEING YOU THERE!
Term 3 School Fees are now overdue.
Please contact the Finance Department on 9523 3108 to make a payment.
VacSwim - Enrolments Now Open!
Primary School
Enrolments are now open for VacSwim swimming lessons during the summer school holidays. VacSwim offers fun lessons at beach or pool locations. They are a great school holiday activity, and they teach valuable safety skills to help keep your child safe in the water. Enrol at: education.wa.edu.au/vacswim
Secondary School
If your child has turned 14 years old or will be turning 14 years in the same calendar year of the course, you can enrol them in VacSwim so they can get their Bronze Medallion during the summer school holidays. They'll learn advanced survival, rescue, and resuscitation skills to help keep them and others safe in the water. Enrol at: education.wa.edu.au/vacswim
Directors - Tranby College Board
The College Board is seeking expressions of interest to join the team of qualified and committed Directors who govern our growing and dynamic school. We are particularly seeking those with a solid background in:
ICT/Cyber Security
Architecture, design, town planning, construction, or property development
Finance
If you see yourself meaningfully contributing to the Tranby College community, please send your cover letter and brief CV to Teneille Gaudlitz, Senior HR Advisor at GaudlitzT@tranby.wa.edu.au.
Applications close: Tuesday 28th June 2022.