5th August 2022 (Week 2 Term 3)
Monday 8th August – Wednesday 10th August – Years 9-11 Cadet Camp
Tuesday 9th August – IPSHA Speakers Challenge @ Wesley College – 6.30pm-8.30pm
Wednesday 10th August – Year 10 Girls AFL Carnival
Thursday 11th August – Constable Care Incursion
Thursday 11th August – Senior Dance Excursion – 5.00pm-10.30pm
Wednesday 17th August – Junior School Field Events
Thursday 18th August – Years 7-12 Inter-house Athletics Carnival
Friday 19th August – Pupil Free Day
Monday 22nd August – Mid Term Break for Staff & Students
Monday 29th August – Friday 9th September – Years 2-4 Swimming Lessons
Wednesday 31st August – Junior School Inter-house Athletics Carnival
Monday 5th September – ACC Athletics Carnival
Saturday 10th September – 25th Anniversary Fair – 3.00pm-6.30pm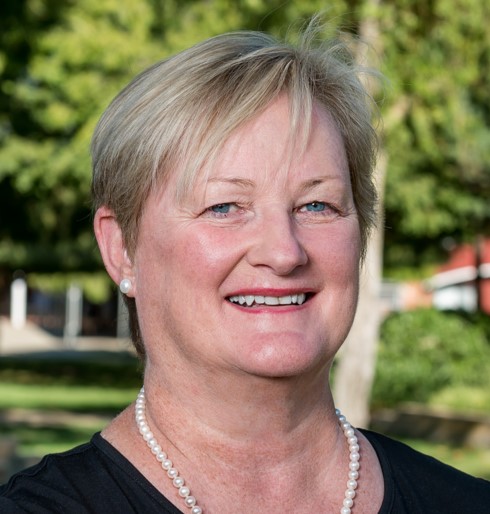 It's literally been a stormy start to the term with incredibly wild weather making life challenging for families trying to get children to and from school and teachers managing students whilst negotiating yard duty amid gusty winds and squalls. Nevertheless, there has been comfort in knowing our students are busily engaged in learning once safely at school through academic pursuits and co-curricular activities abounding.
I know the Year 5 and 6 production, Madagascar – A Musical Adventure JR is taking shape beautifully with a star-studded double cast. We all look forward to their performances in late November. The Year 12s are now well into their last formal term of school, and they are taking every opportunity to finish courses and consolidate their knowledge with teachers both in and out of class time.
Staff are also very engaged in their teaching but are keen to upskill in every area of practice.  In the last two days of the mid-year break, the Senior Leadership Team, along with several other staff from both the Junior and Senior Schools attended an intensive workshop of Mental Health First Aid.  Mrs Goforth elaborates on our Mental Health training in her newsletter piece.
Finally, last week the Tranby College Board and its Committees celebrated our 25th Anniversary with a delightful dinner in the College Lounge. It was fantastic to share that occasion with all staff leaders and it was a fitting welcome to our future new Board members who bring a wealth of experience, skills and wisdom.  A warm welcome to Greg Jason, Tommy Shin, Sonja Matthes and Michael Lester.
I hope to see you all at the Tranby 25th Anniversary Fair on Saturday 10th September, additionally I am keen to chat to as many of you who are able to join me to hear about our progress with the Strategic Plan and workshop ideas for our evolving Tranby Master Plan.  The dates for these sessions are Friday 26th August (morning) and Tuesday 30th August (early evening).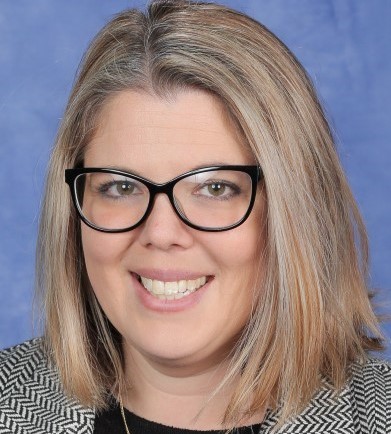 YouTH Mental Health First Aid Training
Over the holidays, Tranby College hosted a Youth Mental Health First Aid training course for 20 of our College staff. The two-day course included sessions focused on developing essential first aid skills, and knowing where and how to get further help to support adolescents experiencing mental health problems, or a mental health crisis. College staff learnt about the signs and symptoms of common and disabling mental health problems such as depression, anxiety, eating disorders, psychosis, and substance abuse. Also discussed were mental health crises such as suicidal thoughts and behaviours, self-injury, panic attacks, traumatic events, severe psychotic states, aggressive behaviours and acute effects from alcohol and other drug misuse. (It is important to note that the information covered in the course is to assist in providing first aid, rather than ongoing treatment.)
Whilst some of the information communicated in the course was quite confronting, it is an unfortunate reality that we must face as a community in relation to the mental health of our adolescents.
These sessions were followed up this week with a workshop for all staff led on Tuesday afternoon by our own counsellor, Stephen Morrison. His key messages were about being able to be present, calm and how to listen empathetically to someone who is experiencing emotional pain without seeking to solve or minimise the problem for the person. And in his own words, Steve shared this advice to staff:
"Proximity with someone who is compassionate, empathetic and selfless is the key to providing the comfort that reduces the hurt, pain, suffering and distress that increases the persons capacity and functionality (so they can start to problem solve, make decisions and engage back in their life at that time)."
This is great advice not just for teachers but for all of us who encounter someone, whether our own child, a friend or family member who is experiencing distress and needs to share their challenge with someone they trust.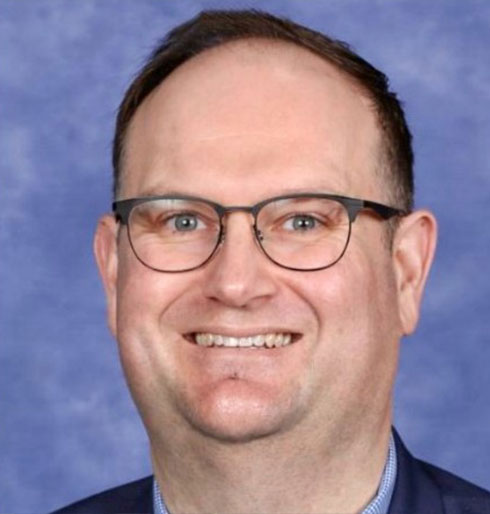 Director of Learning and Innovation
Vocational Education & Training????
According to the social research organisation McCrindle, work will remain a key feature of Australian life in the future. Currently, two in three employed Australians work full time. However, the average length of time Australians stay in their role has shortened to just under three years. If this trend continues, our current Year 12 students will have, on average, 18 different jobs over six distinct careers. But many of these future jobs do not currently exist. There seems to be an ongoing message that technology will replace our jobs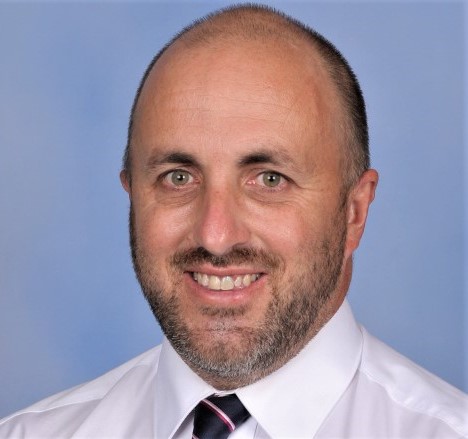 Welcome back to our Senior School families for Semester 2, 2022! On the back of a very productive Term 2, we commenced term in a rush with a host of activities, excursions, camps, and opportunities for our students to participate in. We also welcomed several new staff, students and families to our Tranby Community and hope that you flourish during your time with us.
I encourage our students to heed the teacher's advice in the Semester 1 reports and align their work ethic, personal goals, and demeanour around the College to ensure they give themselves every opportunity to experience success during Term 3. Remember, the teachers are here to assist and more than happy to answer questions or assist during Study Café time or in various times out of school hours.
Another vast array of co-curricular opportunities are available for our students throughout the Term, with Performing Arts, Sport, Outdoor Education at the forefront. I encourage students to consider their involvement in these programs as they are a wonderful opportunity to experience new ideas and learning environments. My thanks to the staff who avail themselves to these opportunities throughout the term, in addition to these, our Senior School students will also participate in the inaugural Inter-house Arts Cup, the Inter-house Athletics Carnival, Wellbeing Week and the Founders Day celebration on Friday 23rd September.
Throughout Week 2 in the Senior School, we have acknowledged and celebrated NAIDOC week as we continue to learn about Aboriginal and Indigenous Culture and the connection this has with our community. Students were fortunate to hear from Mr Ben McGuire on Monday who openly shared his experiences as a young Aboriginal man through his schooling, sport, racism, connection to culture and how as a community, we can learn to acknowledge and collaborate as one people. On Friday, students will also be able to join in traditional song and dance with Ben and his team for our Feel-Good Friday activities.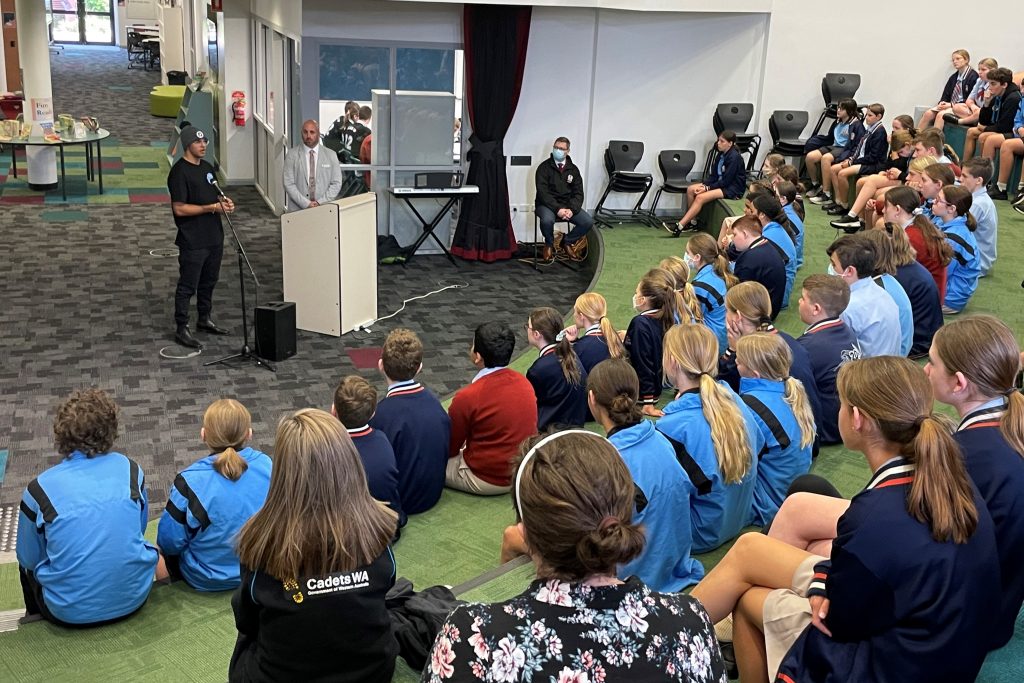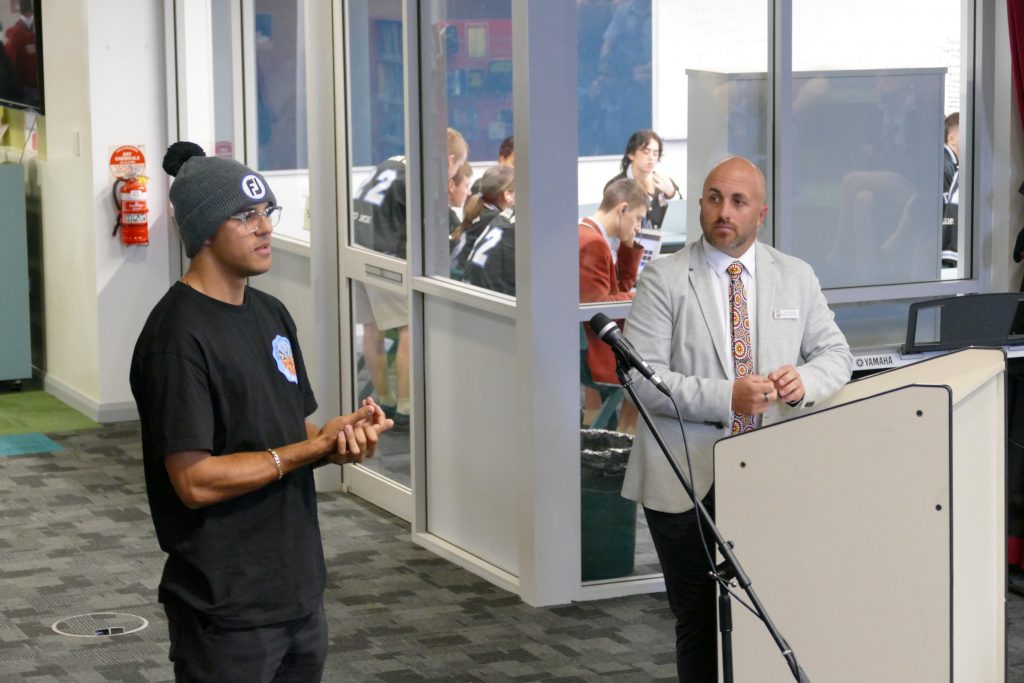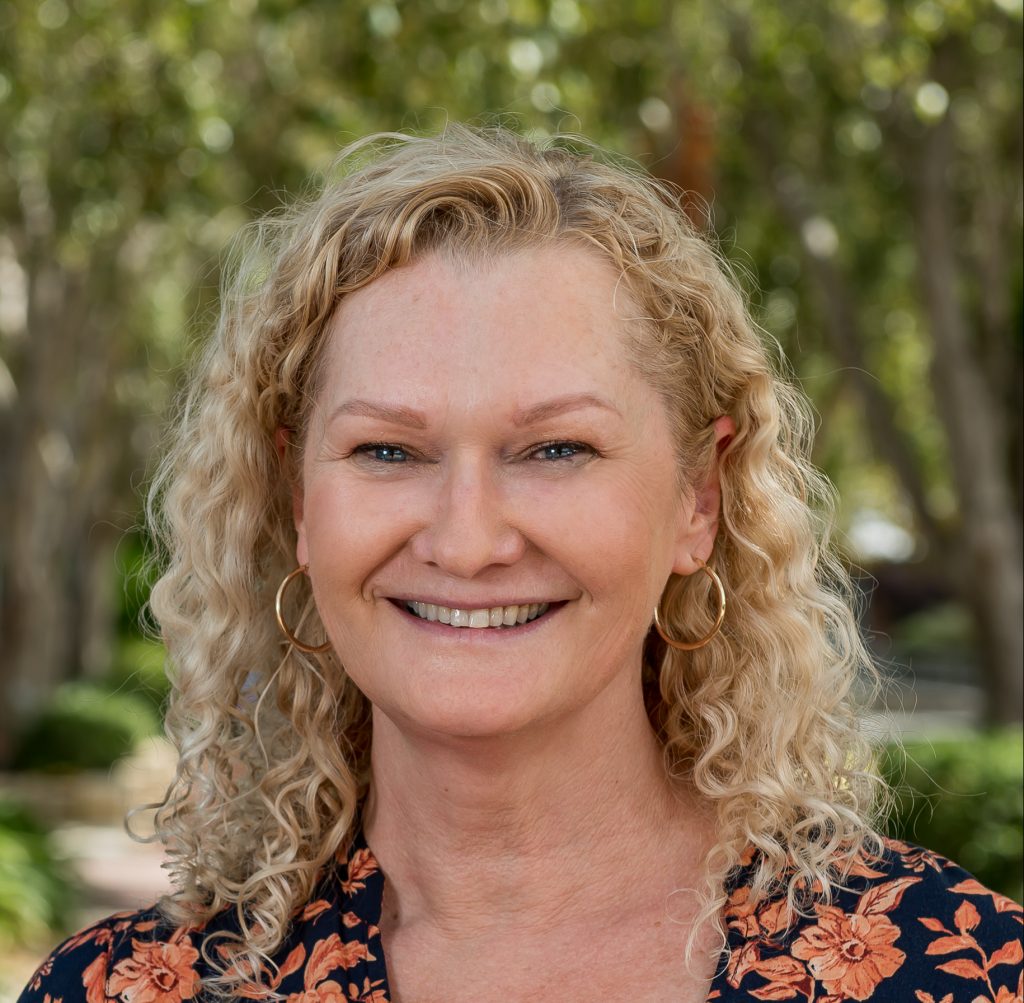 Semester 2 is well underway in the Junior School!
Today, we conducted a very important ceremony in the life of the Junior School and College. The Semester 2 student leaders from Years 5 and 6 were acknowledged and presented with their badges. Our College Captains, Erin Bullivant and Tom Leo spoke about their roles and leadership across the College and our Principal, Ms Mahy, shared her words of wisdom with the group. Morning tea with the students and their families followed, and it was lovely to have this opportunity.
I am always so impressed with the calibre of our student leaders and the opportunities these positions provide. Leadership is an evolving skill and whilst not all students hold an official title, I encourage them all to get involved, participate in decision-making and learn from others. These skills will strengthen our young people's ability to make informed decisions about themselves and in the wider community.
This week, Shona, our Story Dog officially participated in her first session with the children. This is a wonderful initiative and the students who worked with Shona thoroughly enjoyed the experience. A very big thank you to Mrs Jane Stanton and Mrs Julie Elliott in the Library for getting this program up and running. Mrs Elliott is the proud owner of Shona, and we thank her for the background work that has gone into the training and preparation required for the program. If you do call past the Library, please pop in to see the wonderful portrait of Shona, by our very talented Year 5 student, Noah Hodgson. Noah is new to the College this term and we are very appreciative of him sharing his skills and talent for all to enjoy.
This term will be filled with many exciting events and activities. Our clubs and activities have returned with some new opportunities provided to our students. I look forward another busy but fun-filled term!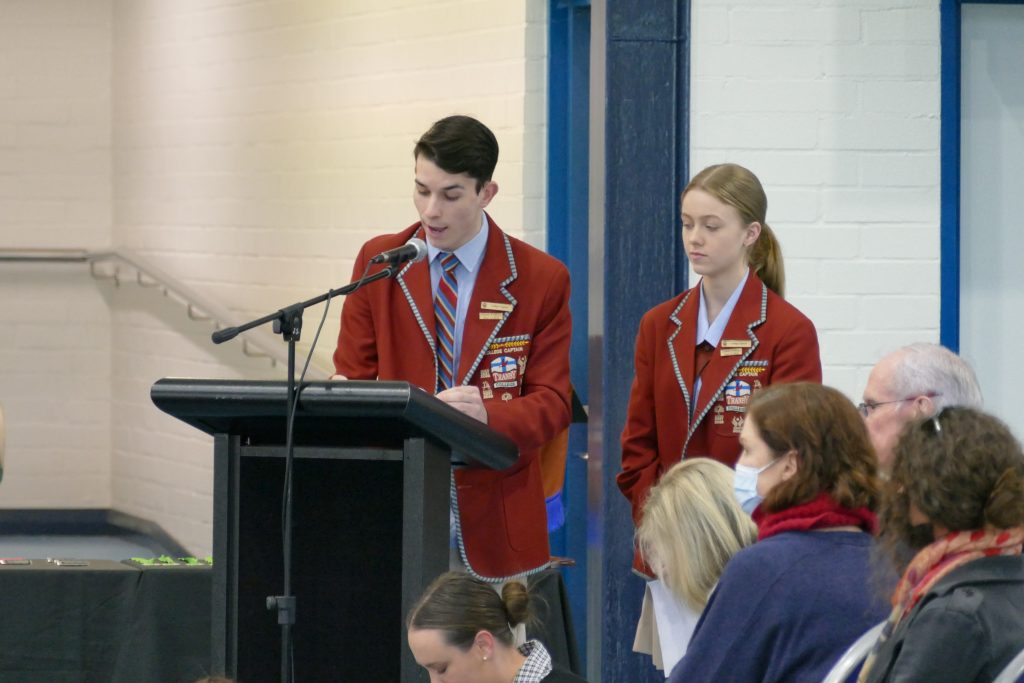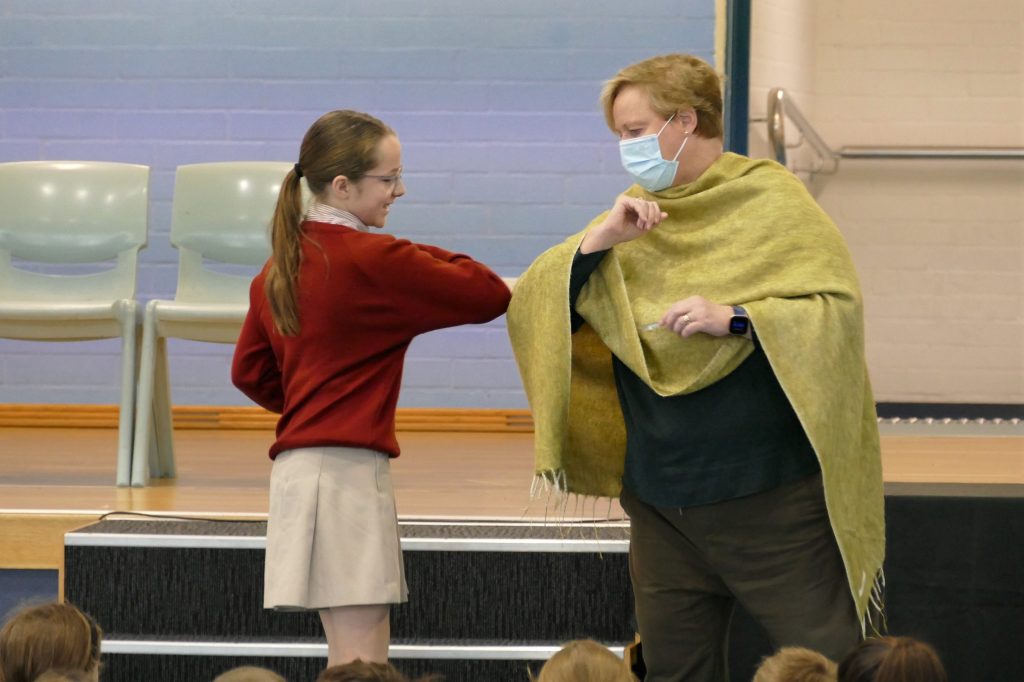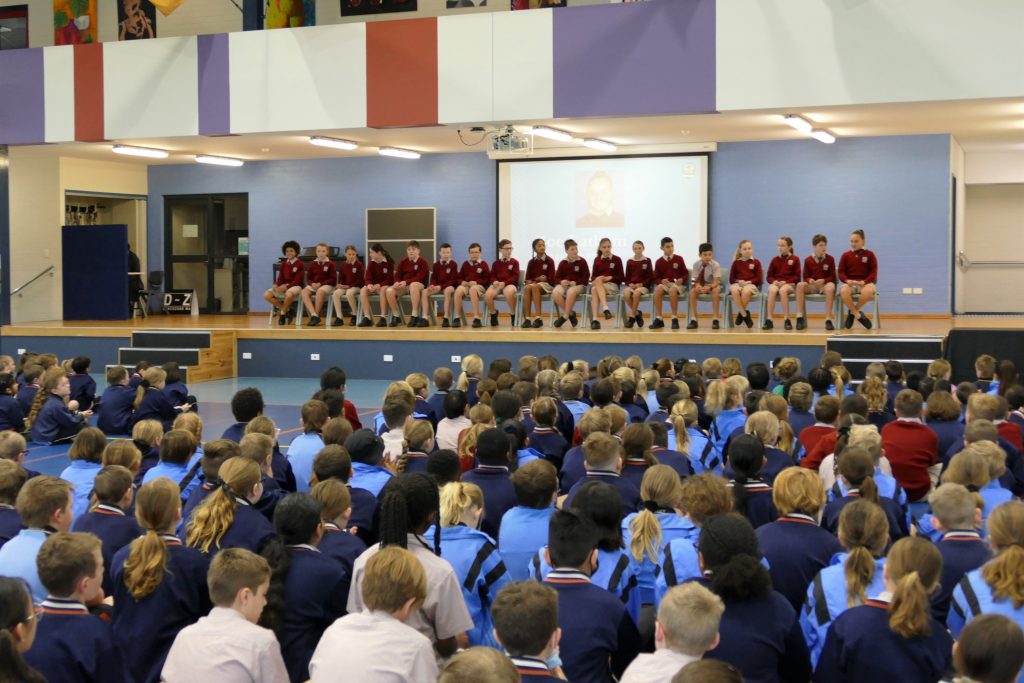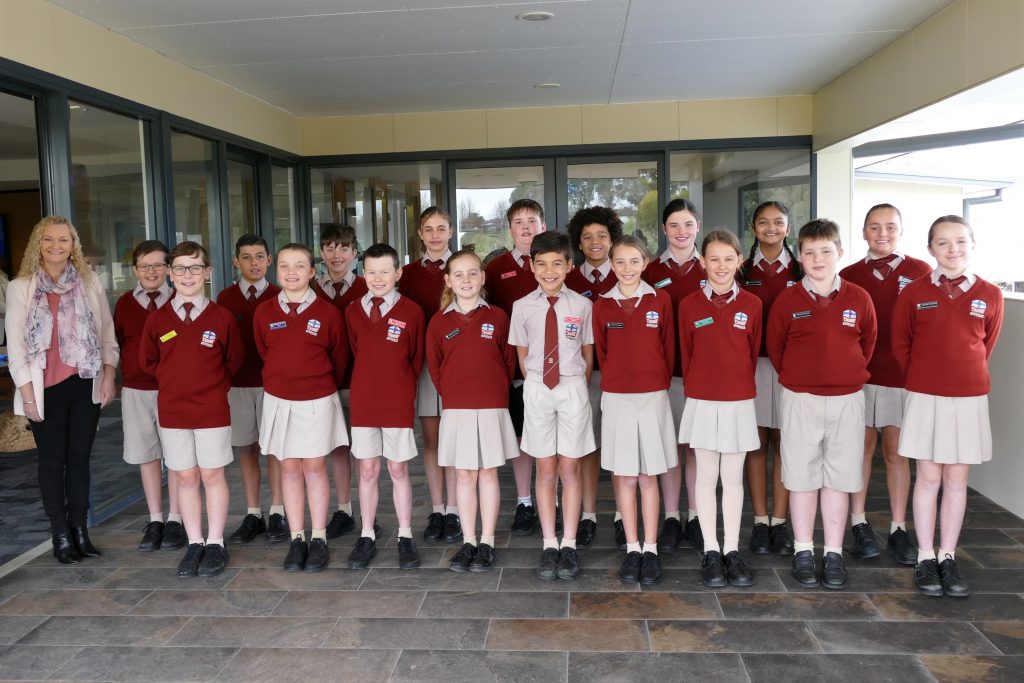 Deputy Head of Junior School
It is hard to believe that we are already in ……………..
Junior School Library News
Story Dogs
This week, our pilot program commenced in the Junior Library. We have a small group of children who read to Shona, our lovely story dog. This program builds children's confidence in reading in an environment that is non-threatening, as they are 'reading' to the dog.
Noah Hodgson – Year 5
Hi, my name is Noah and I have drawn a picture of Shona the 'Story Dog.' My mum helps me run a page on Instagram called @noahs.pet.portraits. I have been drawing animals for many years, but when I drew my dog Milly on her 8th birthday, my family then realised that I was a really good artist! It then progressed to drawing other animals and creatures such as reptiles Pokémon and Australian animals. I have now accumulated three months' worth of custom pet portraits!
Mrs Stanton | Teacher Librarian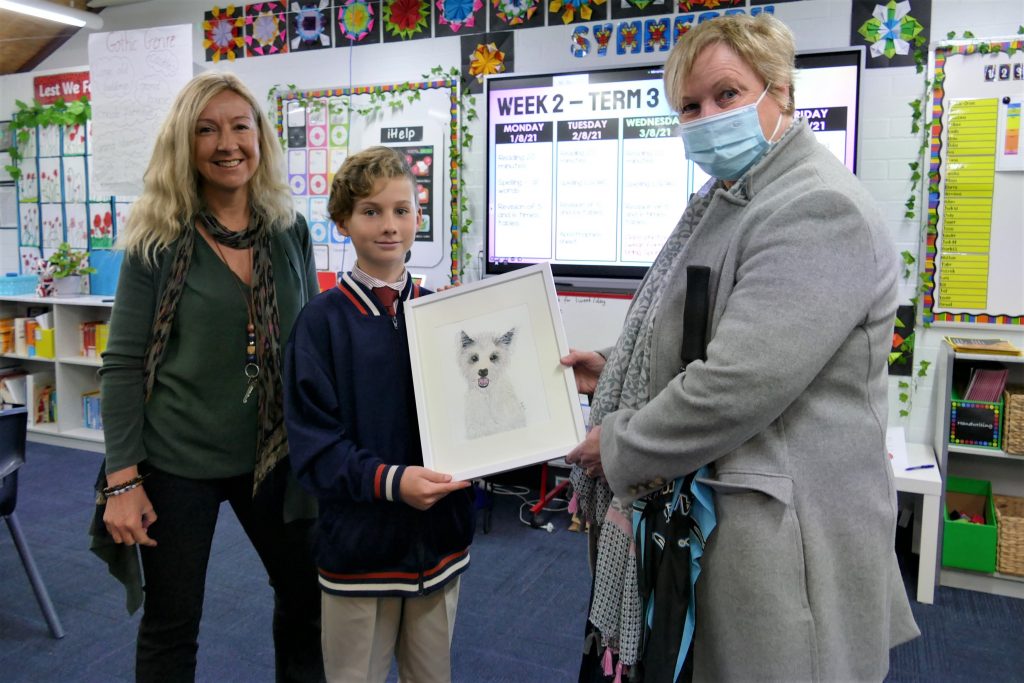 Junior School Sport Update
IPSHA Year 6 Winter Carnival
On Thursday 23rd June, all students in Year 6 travelled to John XXIII College to compete in the annual IPSHA Winter Carnival. Students were placed in teams for the following sports; Netball, Soccer and AFL. Whilst it was a very wet day, our students had a wonderful experience competing with their friends against different schools within the Perth region. They showed determination, sportsmanship and lots of Tranby spirit. Well done to all of our Year 6 students for their participation, as well as those Year 5 students who were selected to play in the AFL team. A special thank you to the following Staff and Senior School students for their help coaching our teams during the carnival: AFL – Mr Elliss and Zane Pauline (Year 11); Netball – Mrs Russell, Ms Bullock, Cayleigh Roux (Year 12), Briahna Martyn (Year 11) and Ashlyn Silver (Year 11) and Soccer – Ms Glowacki, Miss Mabarrack and Jack Rogers (Year 12).
School Sport WA Primary School Golf Championships
On Monday 20th June, selected students from Years 4-6 participated in the School Sport WA Primary School Golf Championship hosted by Golf WA at the Mandurah Country Club. Students competed both individually and in teams against students from various schools within WA, across a 9-hole modified course. Overall, our students had a great day out on the course competing and displaying their Golf skills. Congratulations to the following students for their participated and individual achievements:
Nathan Edman (Year 5) – 7th place Team event
Jesse Diamanti (Year 5) – 3rd place Team event
Niamgh Harrington (Year 6) – 7th place Team event
Chanelle Maxwell (Year 6) – 3rd place Team event and 4th place Individual event
Jump Rope for Heart 2022
During Term 2, students across Years 1-6 participated in the Jump Rope for Heart Program run by the Heart Foundation. Students completed skipping challenges and practised their skills during PE lessons, recess and lunch times. The overall aim of the program was to increase awareness and raise funds for children suffering from heart conditions, whilst increasing the fitness of our students and improving their physical abilities.
At the beginning of the program, we set a goal to raise $8,000.00 for the Heart Foundation. Overall, Tranby had 317 students participate in the program and 74 students registered to raise funds by skipping each and every week for their friends and families. The Tranby Junior School celebrated their amazing achievements on 30th June, by holding a 'Jump Off Day'. Students dressed in Red and participated in activities, whilst also showing their skills to their teachers in order to determine the best skipper in each year group. By the final day of our program at the end of Term 2, our students logged a total of 58 skipping hours and raised a total amount of $8,052.00. Well done to all our students for participating in the program, especially those who raised funds.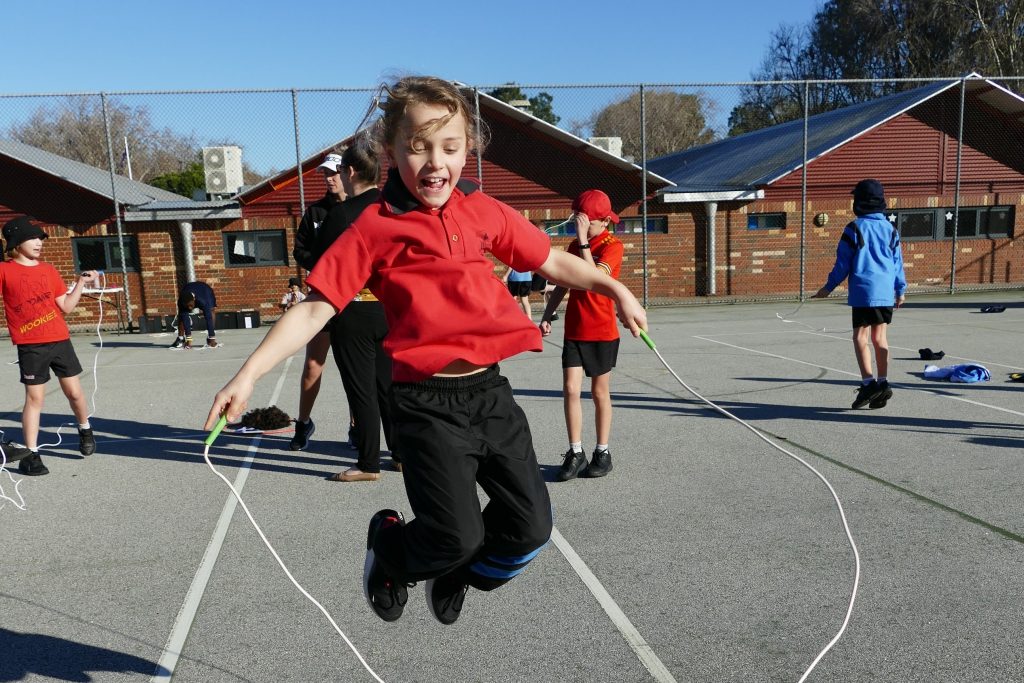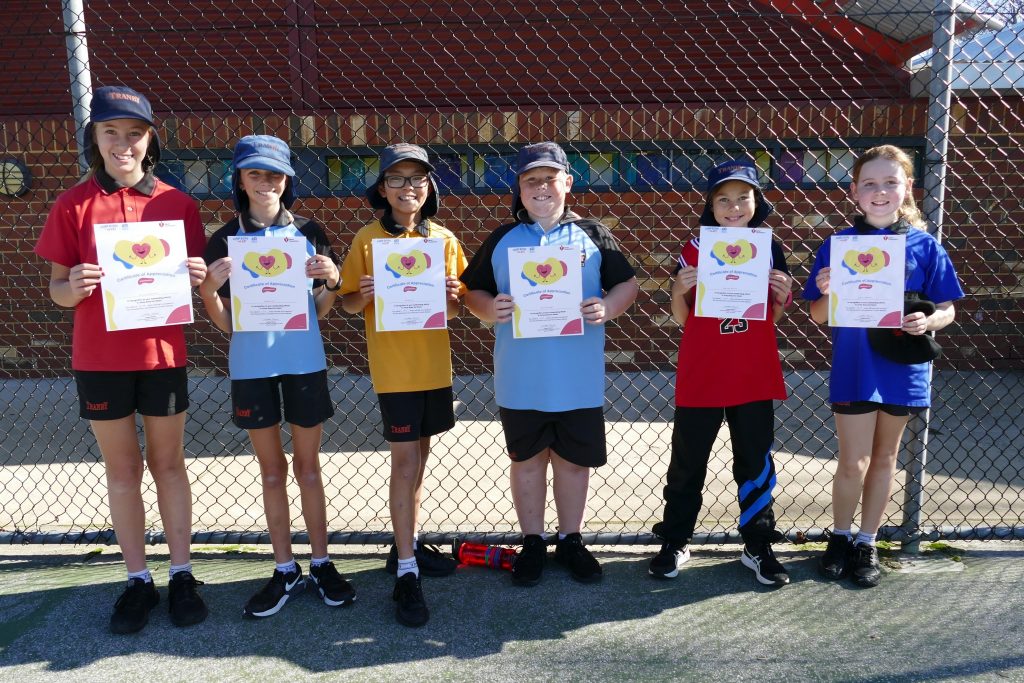 Student Achievements
Over the school holidays, Flynn Schmid (Year 3) and Alayla Schmid (Year 5) competed in a number of different cycling events. On Sunday 24th July, Flynn placed 1st at the 2022 WA Cyclocross State Championships, making him the U9 State Champion. Flynn also competed in the 2022 MBT Cross Country series down south, first competing in the U13 race before placing 1st in the U9 race.
Alayla recently participated in Round 4 of the 2022 Gravity Enduro Mountain Biking series at Goat Farm Mountain Bike Park, where she placed 1st overall in the U13 division. She also represented Secret Harbour Surf Life Saving Club over the holidays at the Australian Pool Rescue State Championships, where she collected 2 x Bronze, 1 x Silver and 1 x Gold medallion.
Congratulations to Flynn and Alayla on your incredible achievements!
Senior School Sport Update
Year 10 Boys AFL Carnival
On Wednesday 27th July, Tranby competed in the Year 10 Boys ACC AFL Carnival with the help of some Year 9 students. The boys competed in 3 games with 1 win and 2 losses. Each game saw the team improve, finishing with a 19-point win in our final game. The team showed skill and teamwork, with all games played with great commitment. Each student should be commended on their efforts for the day, great effort boys!
ACC Netball Championships
Our Senior Girls Netball team finished 2nd at the Term 2 RKAS Carnival. Due to their efforts on the day they were able to secure a position in the upcoming ACC Netball knock out Championships. We lost our first game against Emmanuel Catholic College on 28th July, but we continue on into the next round. The students demonstrated fantastic sportsmanship and athleticism at this event and gelled well as a team. These girls should be congratulated on their achievement in making it through to ACC Championships.
Sport Offerings
This term we have a variety of options available for our Senior School students both in our local RKAS competition that takes place on a Wednesday afternoon from 4-5pm as well as our Sporting Clubs.
Sign-ups are open and students are encouraged to either direqt message me or write their name on the hard copy sheet outside the PE office if they wish to take part.
RKAS – Term 3:
Years 7-9 Girls Soccer
Years 7-9 Boys Soccer
Years 10-12 Mixed Volleyball
Sporting Clubs to join:
Run Club – Thursday morning 7:30-8:30am
Badminton Club – Friday afternoon 3:30-4:30pm
Athletics Club – Thursday morning 7:30-8:30am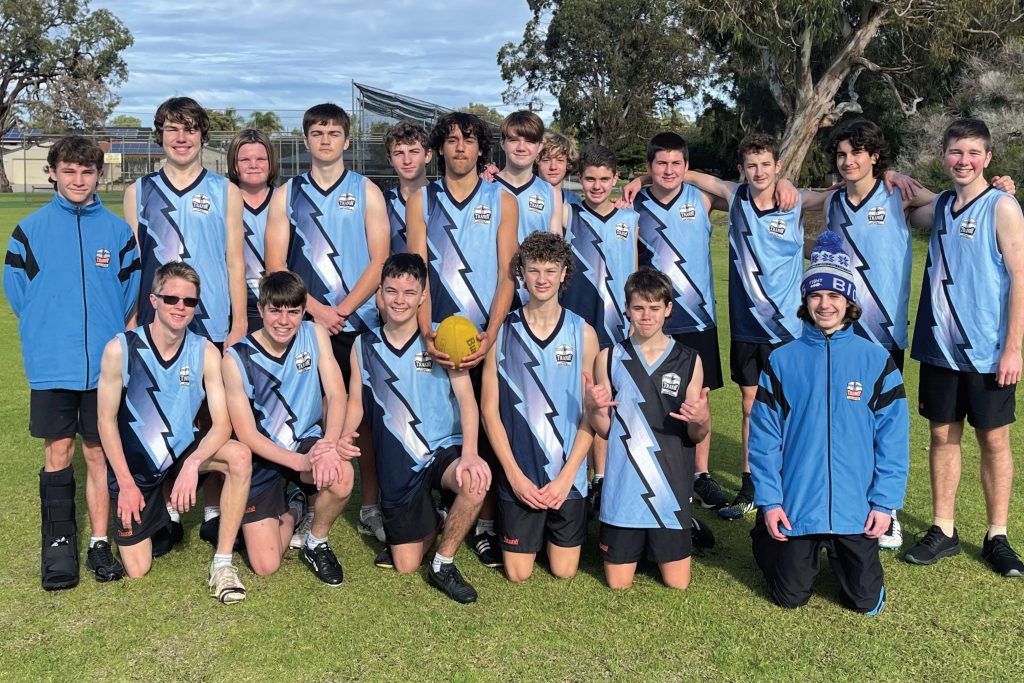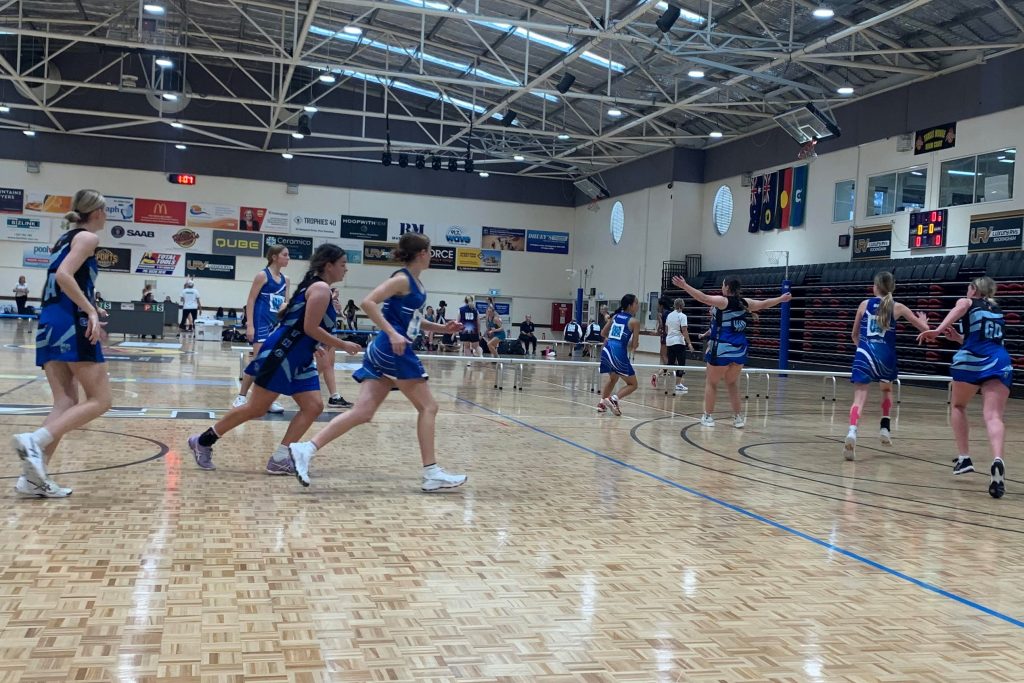 Congratulations to Lucca Kent, Year 11, Jasmine Whareaitu, Year 11 and Kelsey Waddington, Year 12, whose artworks were recently exhibited at the St George's Cathedral Art Exhibition. In its 19th year the exhibition is a springboard for young artists, providing a fascinating insight into the lives and minds of a new generation.
Australian Geography Competition
In Term 2, interested students from Years 7-10 tested their geographical skills and knowledge against students from all around Australia in the 2022 Australian Geography Competition.
We are pleased to announce a number of students who performed at a very high level in the competition:
Zac Harvey – top 1% in his Year level across Australia
Corbin Conway-Mortimer – High Distinction
Charlotte Vreeken – High Distinction
Lexie Clark – Distinction
Jimmy Palmer – Distinction
A number of other students performed well gaining Credits.
70,000 students from across Australia entered the Australian Geography Competition with the results giving us an external benchmark as to how our students are going in certain aspects of Geography.
Well done to all the students involved. It is very rewarding for the HASS Department to be able to recognise student excellence at Tranby.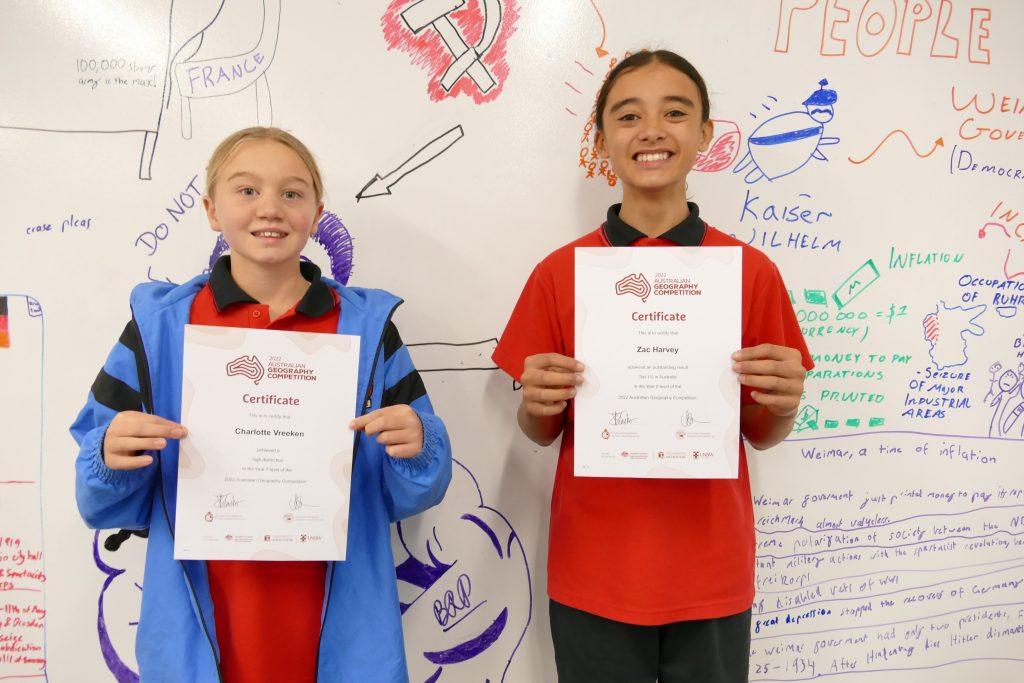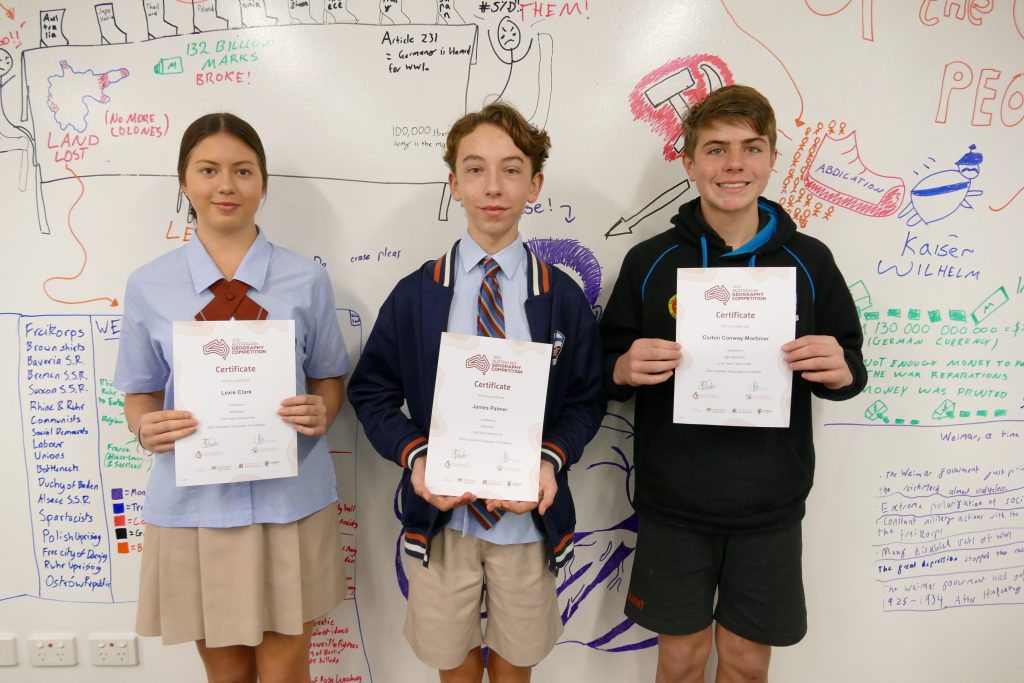 Year 12 Outdoor Education Camp
In Week 1 of this term the Year 12 General Outdoor Education class completed their final expedition assessment in the picturesque Exmouth region. The students undertook opportunities to snorkel the Muiron Islands, Turqoise Bay, Osprey Beach and Coral Bay identifying various flora and fauna during their time in the region. Whilst completing the program, the students were responsible for all planning, briefing, de-briefing, meal planning, logistical organisation and environmental considerations. Highlights during their practical performance included diving with White Tip Reef Sharks, Sting Ray, various coral species, bountiful fish as well as the chance to swim alongside Green Sea Turtle's. Furthermore, on the day to Muiron Islands, the students also witnessed the migrating Humpback Whales breaching and tail slaps whilst also being able to hear these whales communicate whilst underwater! In an added bonus, the students made the logistical decision to stop off at Wooramel Station (120kms south of Carnavon) for the night on our return trip to Perth. Here, the students were able to sample the artesian baths filled with mineral rich water from 240m below the earth's surface. A perfect way to debrief such an excellent culmination to their Outdoor Education program!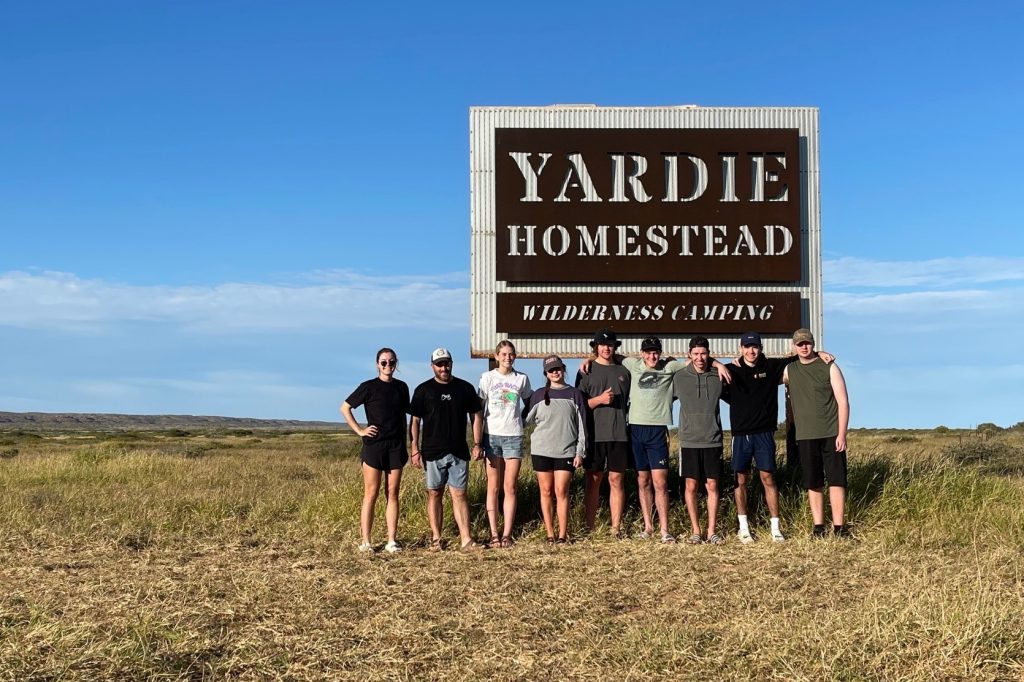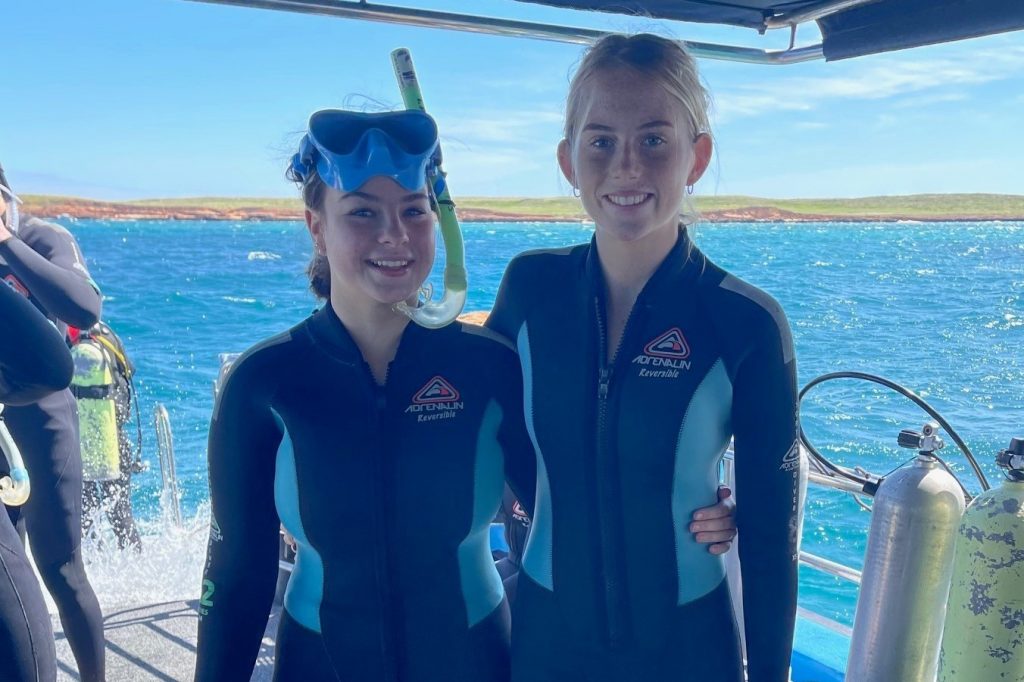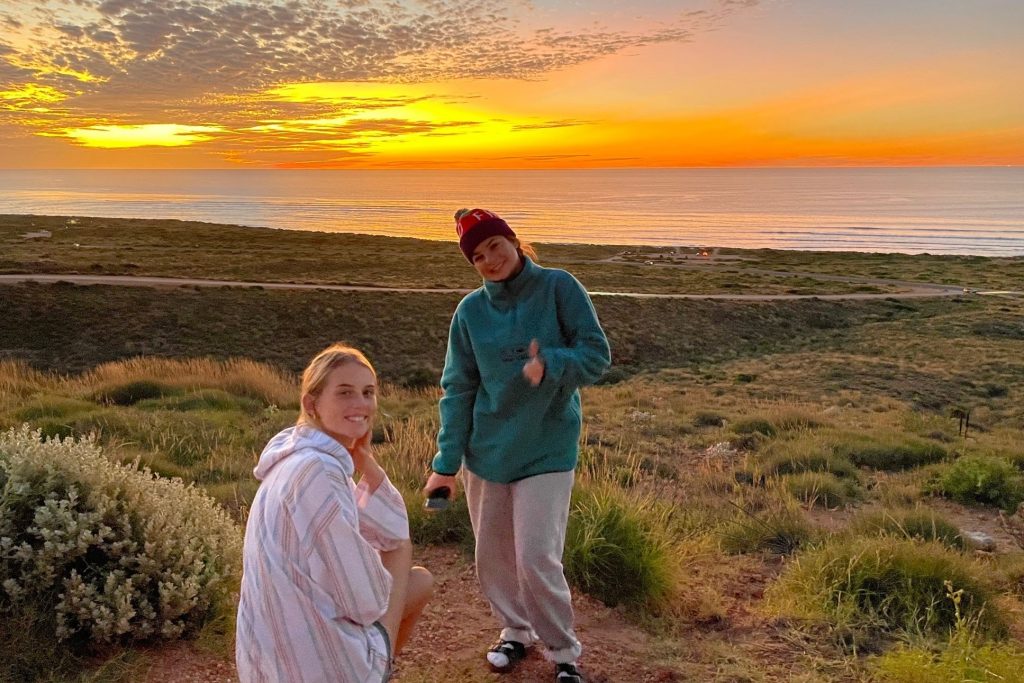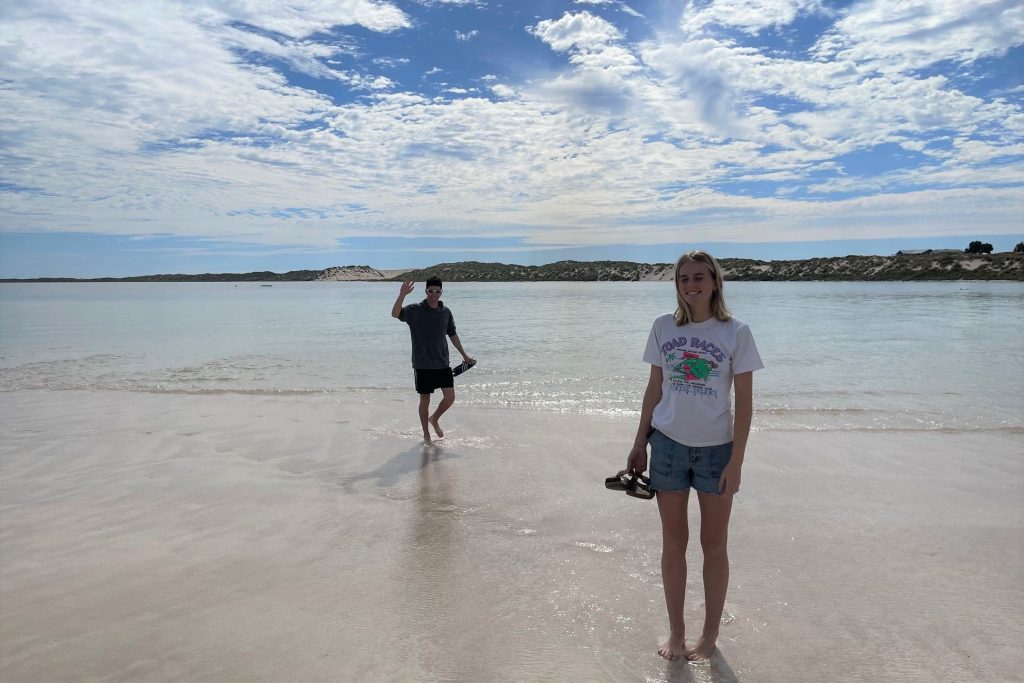 Car Park Safety Education 
As one of a number of initiatives to improve safety around our Car Parks, Junior School students were taken through, and reminded of, safety protocols for school drop offs and pick ups. Here we see PPS and Year 1M students being shown how to safely use the cross walks, learning the rules of Kiss n' Drop, and identifying potential hazards. 
We encourage families to talk to their children about car park safety and to practice the skills they learnt both in and out of school. 
Tranby 25th Anniversary Fair - Help Needed
Plans for our upcoming Tranby 25th Anniversary Fair (on Saturday 10th September, 3.00pm – 6.30pm) are shaping up nicely. The food vans and prosecco truck are booked, there's lot of activities arranged to keep our students happy (animal farm, face painting, climbing frame, etc), and there'll be some awesome entertainment to make the occasion very festive!
Whilst all of this is arranged, we still have plans for more, and would very much welcome some help to make these happen. If you can spare some time, or are interested in getting involved with any of the following, please get in touch.
MARKET STALLS
We would like to host a mini market featuring family businesses. We require help co-ordinating arrangements for these and we are keen for family businesses to register.
MEMORY LANE
As it is our 25th Anniversary, we would like to create a display of photos and historical items. We are looking for some helping hands with this task.
VOLUNTEER ROSTER
Being a large event with lots of families in attendance, we are co-ordinating a roster to help on the day. If you can spare an hour, it would be much appreciated. Please let us know.
If you are able to help, or interested in getting involved with any of the above, please send an email to RSVP@tranby.wa.edu.au. (Thank you!)
Payment Changes for 2023 Fees
We are pleased to announce that we are partnering with Edstart, a fee payment service offering our families greater flexibility and convenience when it comes to paying College fees in 2023. 
With Edstart, College fees can be spread evenly over the course of the entire year with options to pay weekly, fortnightly or monthly. There is also the option to pay termly or annually. There is no charge to families for this service and you will be able to adjust your payments at any time.
More details on this payment option will be sent to families next term. (There is no need to action anything at this time.)
Term 3 School Fees are due
A friendly reminder that Term 3 school fees are due by Monday 8th August. If you have a direct debit or payment plan in place they will continue as usual.
All payments details are on your statement. If you have any queries or would like to make a payment, please contact the Finance Department on 9523 3108.
On Tuesday 17th May, the Kindergarten children enjoyed a visit from Roger Perry, one of Australia's leading authorities on boomerangs. The children were captivated by the stories about the history of the boomerang. They were also shown a great variety of boomerangs from Roger's collection. Everyone had a go at drawing their our own boomerang and then they were lucky enough to be taught how to throw one. The incursion finished with us all trying to catch a kangaroo with a hunting stick. The children and teachers had a blast!
Directors - Tranby College Board
The College Board is seeking expressions of interest to join the team of qualified and committed Directors who govern our growing and dynamic school. We are particularly seeking those with a solid background in:
ICT/Cyber Security
Architecture, design, town planning, construction, or property development
Finance
If you see yourself meaningfully contributing to the Tranby College community, please send your cover letter and brief CV to Teneille Gaudlitz, Senior HR Advisor at GaudlitzT@tranby.wa.edu.au.
Applications close: Tuesday 28th June 2022.