Thursday 30th June 2022 (Week 10 Term 2)
Thursday 30th June – 3 Way Conferences KG – Year 12 
Friday 1st July – 3 Way Conferences KG – Year 12 
Friday 1st July – FINAL DAY OF TERM 2
Monday 25th July – TERM 3 COMMENCES
Tuesday 2nd August – School Photos – Day 1
Wednesday 3rd August – School Photos – Day 2
Thursday 4th August – IPSHA Cross Country
Friday 19th August – Pupil Free Day
Monday 22nd August – Mid Term Break for Staff & Students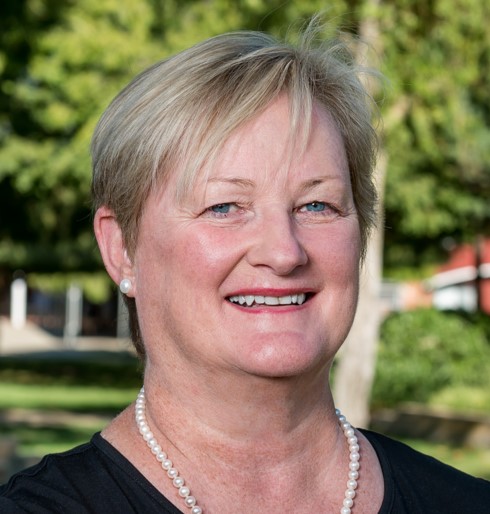 So much to look forward to
Like most students and parents, the staff at Tranby are really looking forward to a well-earned break over the next three weeks. So much has been achieved and negotiated that and we can feel proud of what we have been able to offer to our students. I am always amazed by the variety of opportunities available through clubs and activities or Inter-house activities and competitions and excursions and incursions (even with the overlay of the pandemic). The recent Careers Expo held for students and their parents from Years 10 to 12 was a huge success and I thank Mr Britza and Ms Kelly for overcoming logistical challenges to ensure a broad array of universities, trade and training services were able to present to Tranby students.
Next term is going to even more exciting as we return to greater possibilities for cocurricular learning, rehearsals for productions continuing as well as being able to enjoy two iconic days celebrating Tranby College's 25th year.
The first is Tranby's 25th Anniversary Fair to be held on Saturday 10th September from 3.00pm until 6.30pm. Save the date now in your diaries as it is not to be missed. Building on the success of last year's Twilight Picnic, this event is deliberately scheduled on a Saturday to allow as many parents as possible and wider family members/friends to attend and enjoy the best that Tranby can offer. Like the Twilight Picnic, this event will involve a rich array of food trucks, drinks (and some to suit adult tastes), face painting, rides, several market stalls, entertainment and lots more. Weather permitting, and with luck on our side, it should be an amazing event where we welcome back our alumni and embrace our community for an afternoon of family fun.
The second signature day is a new look Tranby Day on Friday 23rd September which is the last day of Term 3. As we would have already held a fair, the main festivity of this day will be a Colour Run for students. Special thanks to Mr Ben Viviers for being the inspiration and spokesperson for this event.
The day will commence as it traditionally does with a Founders Assembly, followed by our customary Grand Relay and Learning Journeys. The culmination will be our Colour Run which will include an opportunity for every year group to get involved. It is sure to be an astonishingly good event even if a great deal of clothes and people washing will need to follow.
Update on Strategic Plan and Master Planning Workshops
Since launching our new Strategic plan back in September 2020 a great deal of progress has been made. At forums last year we promised to feed back to parents our progress and to hear their perspectives about our direction. Additionally, a great deal of consideration is being given to developing the campus and its facilities and so, I warmly invite parents to join me in the College Lounge for a combined update and workshop on either Friday 26th August at 10.00am (following the Year 2 Assembly), or Tuesday 30th August at 5.30pm.
Please save the date. Invitations will be sent to you via SEQTA.
Please enjoy a lovely break if you can have one.
Peggy Mahy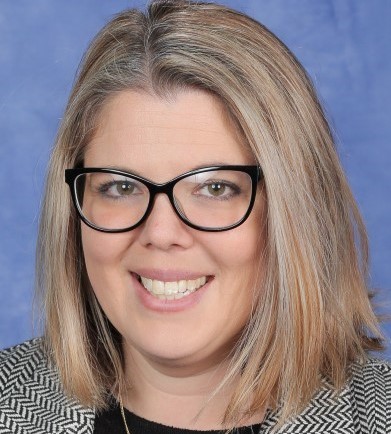 The Resilience Project
As the term draws to a close, it marks six months since the implementation of The Resilience Project at Tranby College. It has been fantastic to see the engagement of staff and students in this program and we look forward to seeing the outcomes of this program over years to come.
In the final part of The Resilience Project's digital series, Hugh shares an important message about allowing our children to experience adversity.
The key to building resilience in our children is allowing them to experience failure, hardship, disappointment etc. As parents, we can be too quick to resolve our children's challenges which can deprive our children of enormous growth opportunities. These typically happen when we experience failure and uncertainty. As parents we should be there for our children when they fail, but not fight their battles for them.
View Part 5 of the series here – Summary https://theresilienceproject.com.au/parent-and-carer-hub-hugh/
Thank you for participating in this Parent and Carer Digital Presentation series. You can re-watch the videos and access activities and resources anytime via the Parent & Carer Hub.
seeking help for mental health issues
As the below Australian statistics show, many of our young people experience experience mental health issues. If you or your child need some extra support over the break, your doctor is a great place to start. Other services available are:
I hope you have a relaxing and refreshing break!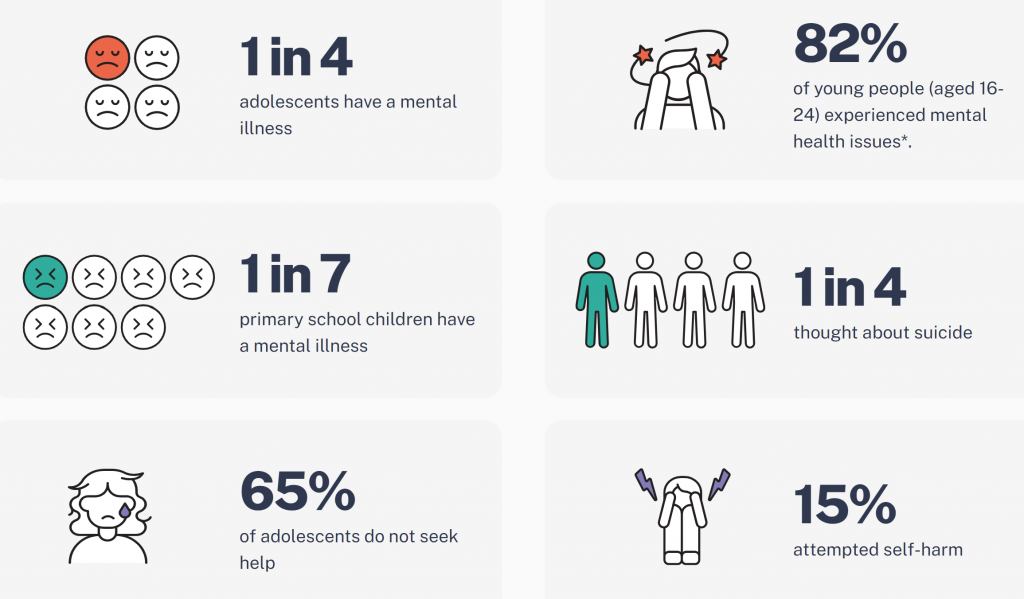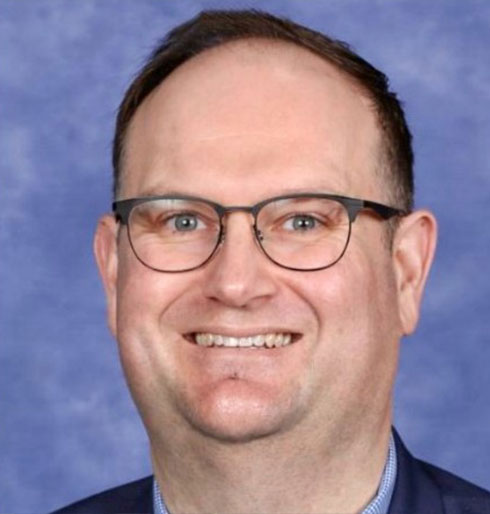 Director of Learning and Innovation
Vocational Education & Training
According to the social research organisation McCrindle, work will remain a key feature of Australian life in the future. Currently, two in three employed Australians work full time. However, the average length of time Australians stay in their role has shortened to just under three years. If this trend continues, our current Year 12 students will have, on average, 18 different jobs over six distinct careers. But many of these future jobs do not currently exist. There seems to be an ongoing message that technology will replace our jobs. But the evidence tells us that while some jobs are being replaced by technology, technology is now creating many new careers. For instance, when today's Senior School students were in Junior School, we had video stores in almost every suburb. Now, they have all but disappeared. To future proof our students, they need to embrace a new range of skills for careers such as robotics, drone pilots, autonomous-vehicle operators, coding, network and cyber security, aquaculture, and social media. Many of these skills are best learned in a vocational setting, such as TAFE, and students in Years 11 and 12 can study them as a part of their Senior School studies.
Currently, we have 23 students who go to TAFE or an external training provider such as the Fremantle Education Centre to study certificates in a range of areas from engineering, salon assistance, electrotechnology, aviation and cabin crew, autonomous vehicle operation, drone piloting, fishing operations, robotics, and network security. Many of these students have received a prestigious Construction Training Fund Scholarship or a place in the Kwinana Industry Council's training programs.
Students entering Years 11 and 12 have access to a variety of VET Certificates delivered at the school or through one of our external training partners:
South Metropolitan College of TAFE
North Metropolitan College of TAFE
Kwinana Industries Council
College of Electrical Training
Fremantle Education Centre
Health Science Hub (new for 2023!)
Families and students interested in these should come and speak to me.
Also, a reminder to all families that Alyson Cooper from Job Skills WA is here every second Monday to provide pathway advice and career counselling. Please contact Alyson at Alyson.Cooper@smtafe.wa.edu.au or call Chelsea Smart on 9524 2424 or email smartc@tranby.wa.edu.au to make a booking.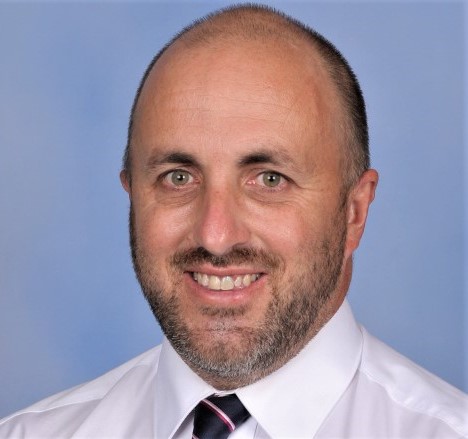 Welcome to the final newsletter of Semester 1, 2022. What a whirlwind ride it has been for our Tranby community, however, how fantastic has it also been. It has been an absolute privilege and honour to serve Tranby for the past 6 months in this capacity. Over the past fortnight, I have witnessed on multiple occasions the magnitude of our community through attendance at our Careers Expo, sporting events, Outdoor Education, and Performing Arts opportunities. My thanks to all staff involved in these events which provided our students and families with such wonderful experiences.
Teaching staff have been busy finalising semester marks and compiling student reports over recent weeks, which undoubtedly arrive home to anticipation and, in some case, angst. If you are a student, rest in the knowledge that if you have attempted tasks with endeavour and diligence, then the commentary will be complimentary. However, it is what we do with feedback that matters most. Seek out your teachers to determine your best course of action as we enter Semester 2, as this will hold you in good stead moving forward.
At the commencement of Term 3, the Senior School will adopt a slight change to the timings of recess and lunch periods. In essence, recess will be extended by 5 minutes in duration, with lunch being reduced by the same amount of time. It is hoped that this will provide more opportunities at break times to prepare for class, socialise and take the opportunity to be active with peers. Please see below our revised timetable:
Period 1 – 8.40am
Perion 2 – 9.35am
RECESS – 10.30am
Mentor – 10.50am
Period 3 – 11.05am
Period 4 – 12noon
LUNCH – 12.55pm
Period 5 – 1.25pm
Period 6 – 2.20pm
End of Day – 3.15pm
As the extended holiday period arrives, I wish our Tranby families a restful break and may you have bountiful opportunities to explore, relax and refresh before the ever-busy Term 3 draws nearer. I look forward to seeing you on campus soon.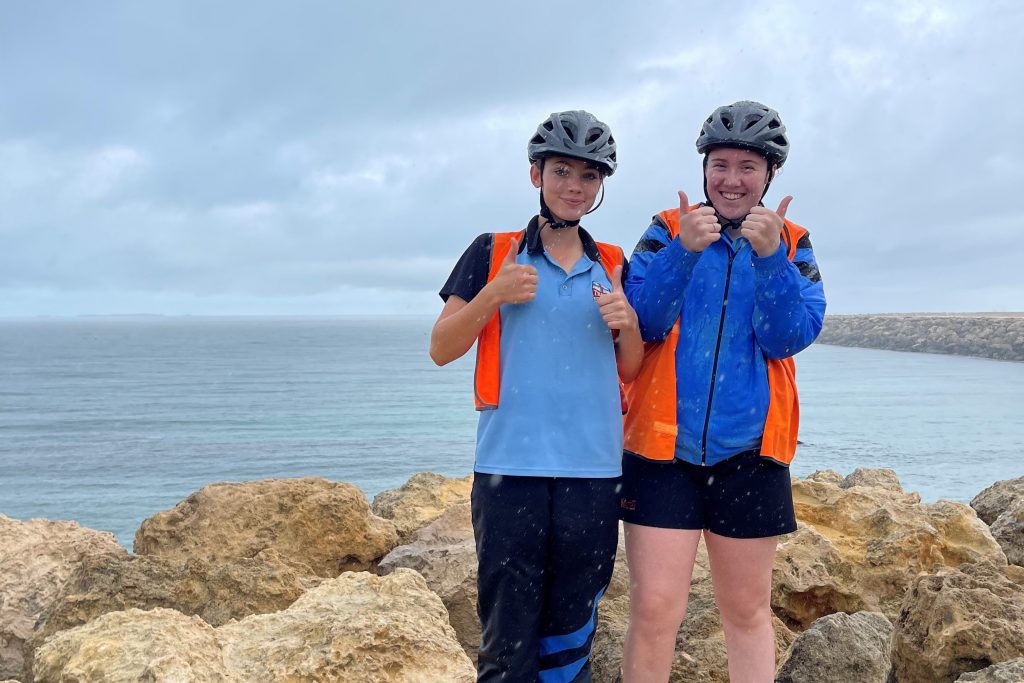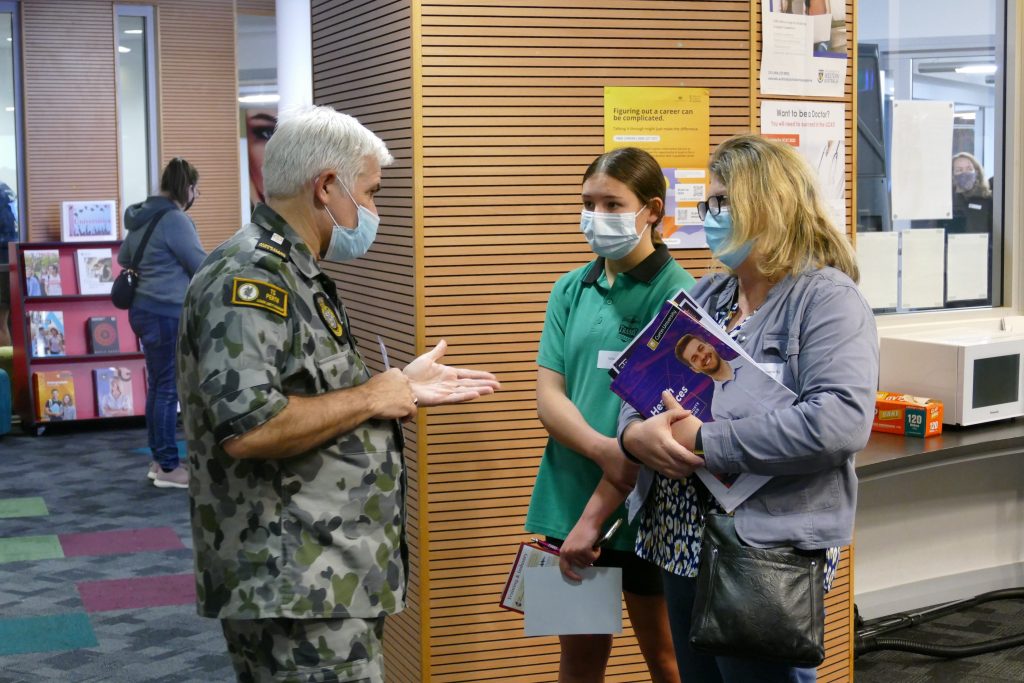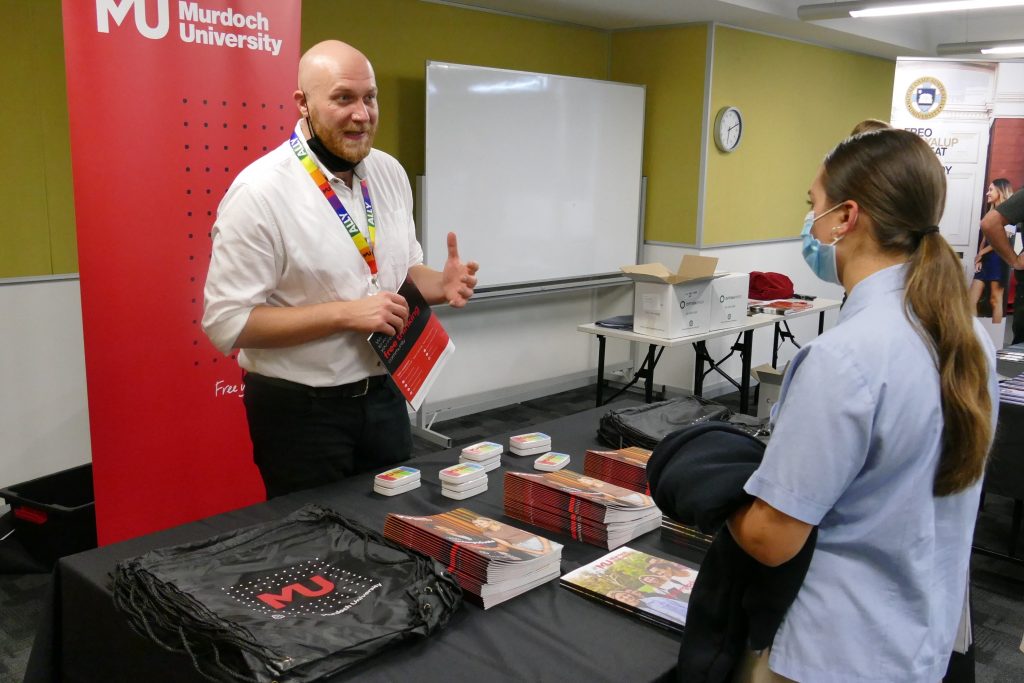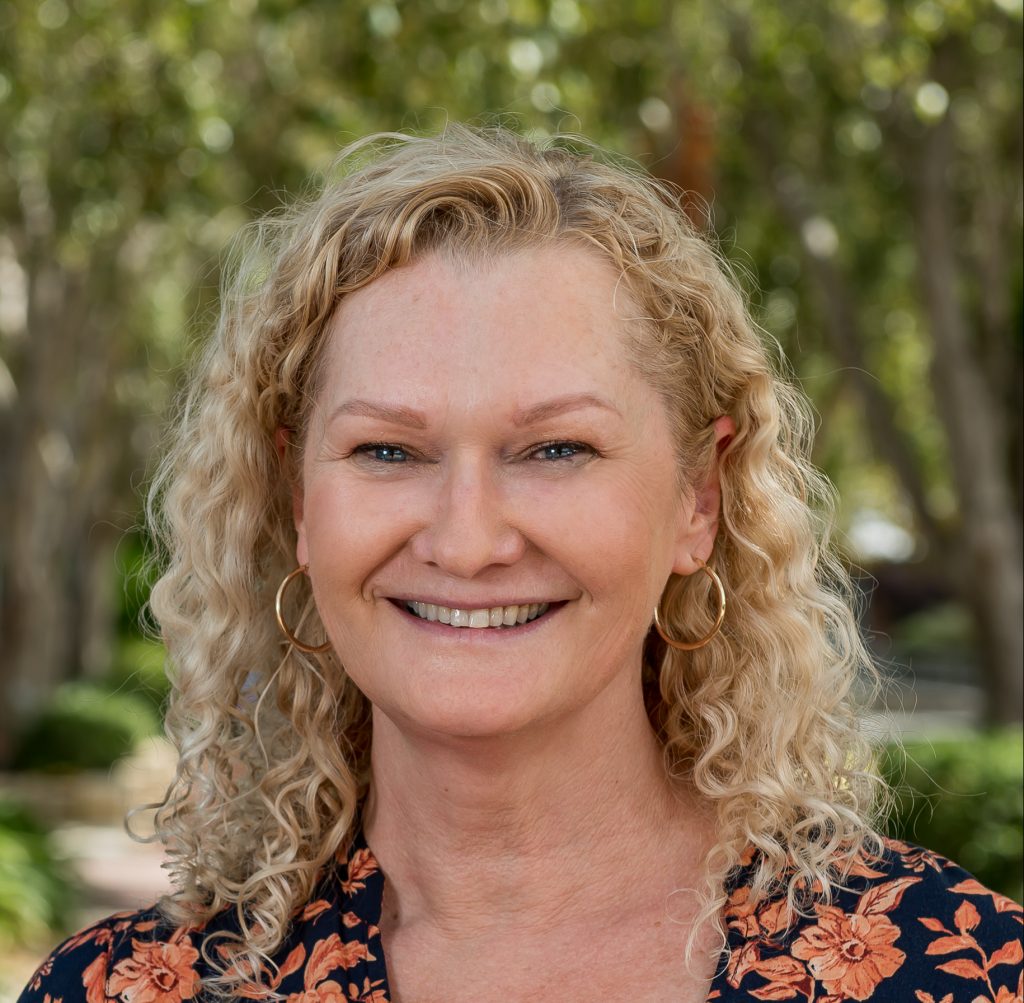 Happy Holidays
It's hard to believe we are already at the end of Term 2 and what a busy term it has been!
We welcomed back our families to the Multi-purpose Hall for our class assemblies and we were thoroughly entertained with assemblies led by Year 5 and Year 1. In our last assembly for the term, Mr Viviers announced some very exciting news about our upcoming Colour Run to be held at the end of Term 3 and he has now shared the details of this event with our families.
Semester 1 Progress Reports and portfolios have been distributed and I hope you have enjoyed discussing your child's achievements and progress with them. As part of the reporting process, the 3-way Conference enables reflection, and provides an opportunity for student's goals to be discussed and reviewed ready for Semester 2.
Over the past two terms, I have had the pleasure of working with our Semester 1 Student Leadership Group and whilst several restrictions were imposed on us in Term 1 due to COVID-19, the students have contributed positively when and where they could. They have conducted themselves with maturity when undertaking their leadership duties, and I congratulate them on their efforts. Semester 2 will provide another opportunity in Year 5 and 6 for students to put their name forward for a leadership position and I encourage all students to apply.
During Term 3 there will be significant works occurring in the Junior School Central Activity Area in the Year 3 – 6 block. This upgrade (which will take 2 weeks to complete) will create a welcoming and exciting space for students and I look forward to sharing the progress of this upgrade with families.
Mr Viviers will be taking Long Service Leave for the first five weeks of next term. He will be adventuring with his family in their caravan enjoying all our wonderful state has to offer. I am sure you will join me in wishing Mr Viviers and his family a very well deserved holiday, and I look forward to hearing about their adventures on his return.
Finally, I would like to take this opportunity to thank all our wonderful families for your ongoing support. I wish you all a relaxing holiday break and look forward to seeing our students return, ready and refreshed for all the learning and adventures Term 3 will bring.
Deputy Head of Junior School
It is hard to believe that we are already in ……………..
Senior School Library News
The Senior School Library is open for business! Escape the cold and use the library space to relax and read, catch up on homework, work on a puzzle or board game or browse a magazine.
All students are welcome to enjoy the library Monday, Tuesday and Fridays 8.00am-4.00pm, when Teacher Librarian Louise Moreton will be available. Pop in before school recess, lunch and after school. She is excited to assist students find great books to read, either print books, eBooks or audio books. If students need help with their study skills, schoolwork organisation, referencing and finding the best information for their research assignments, please seek her assistance.
Mrs Moreton | Teacher Librarian
Senior School Sport Update
RKAS Year 7 Netball
Our Year 7 students had their first introduction into the RKAS competition this term playing Netball. The girls improved dramatically from our first round against Court Grammar to our final round against Kolbe College. They should be incredibly proud of their efforts.
RKAS Years 8/9 Netball
The Years 8/9 RKAS Netball team competed against 5 different schools over the duration of Term 2. The girls enjoyed playing with new teammates and experienced different on-court positions throughout the term. Each game, the girls brought intensity, high amounts of effort and a cheerful energy. They spent quality time learning how to work as a team and improving their fitness as well as netball knowledge.
RKAS Years 8/9 Basketball
Throughout Term 2 our Years 8/9 Boys Basketball team competed in the RKAS Basketball competition. They participated in 5 rounds against other local teams with amazing teamwork and enthusiasm. The results didn't go our way, but they played every game to the best of their ability and didn't give up. The team represented the College extremely well and should be applauded on their efforts.
Year 7 ACC AFL Carnival
On Tuesday 21st June our Year 7 students took part in an AFL Carnival where students played 3 rounds across the day and showed great sportsmanship and determination. Thank you to Kristian Miller and Keely Mabarrack for their help in taking on the coaching positions for the day.
Senior RKAS Netball and Soccer
On Wednesday 22nd June the Senior Girls RKAS Netball and Senior Boys RKAS Soccer teams took to the field and court to compete in our local competition. Both teams played extremely well only losing 1 game each, which now sees them go through to the ACC Championship knock out rounds at the beginning of Term 3 – well done!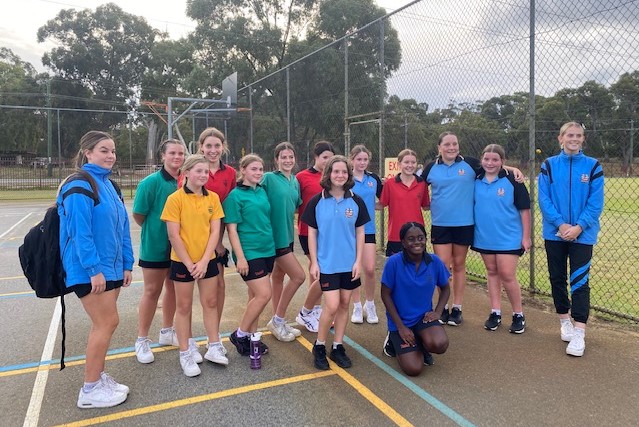 Cadets have a great day at Laser Corp
On Monday 20th June our Emergency Service Cadet Corp went to Laser Corp in Bibra lake. The Cadets had an awesome time battling each other with thought out tactics. The students really enjoyed being outside and hiding from one another to escape getting shot.
Going to Laser Corps was a great experience and I had a lot of fun. Sonya
Laser Corp was very tiring and tested my physical strength. Archie. B
It was a great experience and loads of fun. Michiel.
It was a fun experience and I really enjoyed it. Eva
It was an awesome experience, and I would love to go back again. Chloe
It was lots fun, I wasn't exactly good at it, but it was still fun! Scarlett H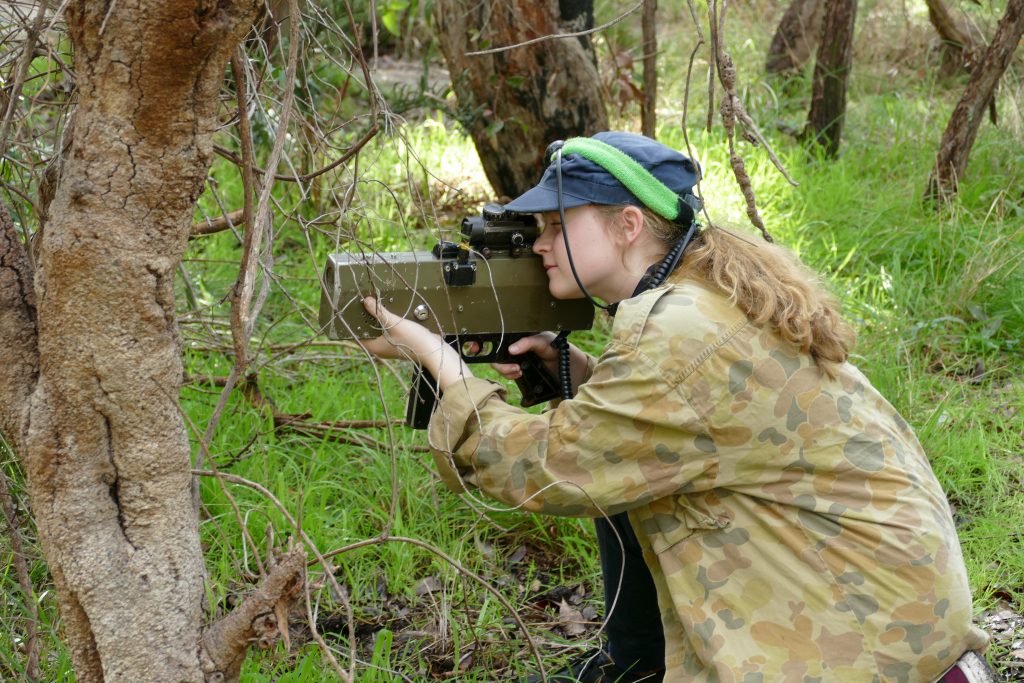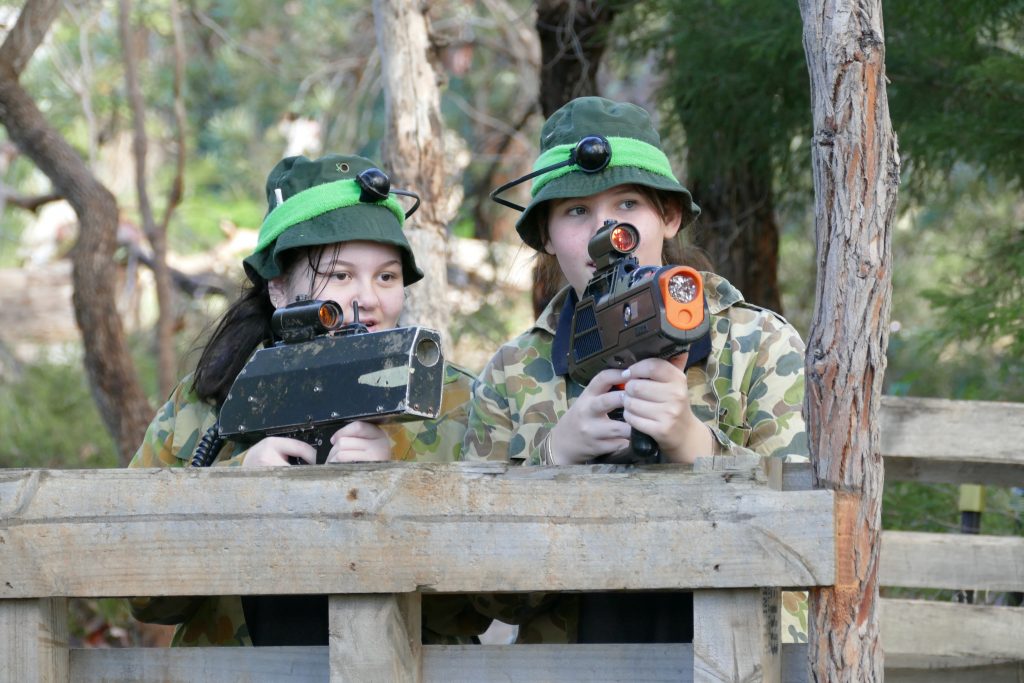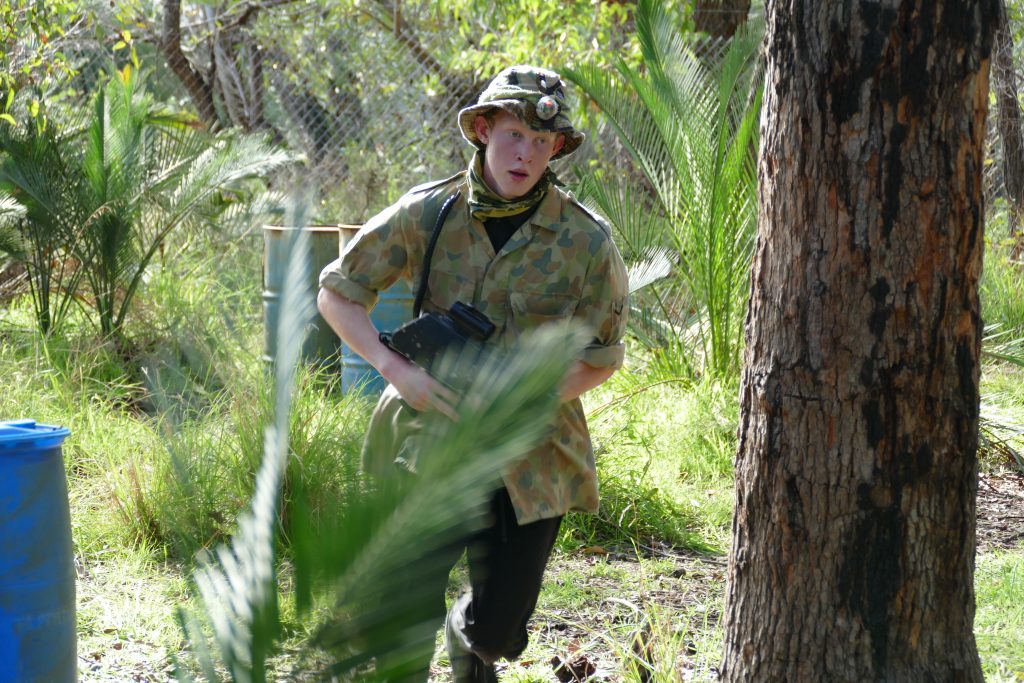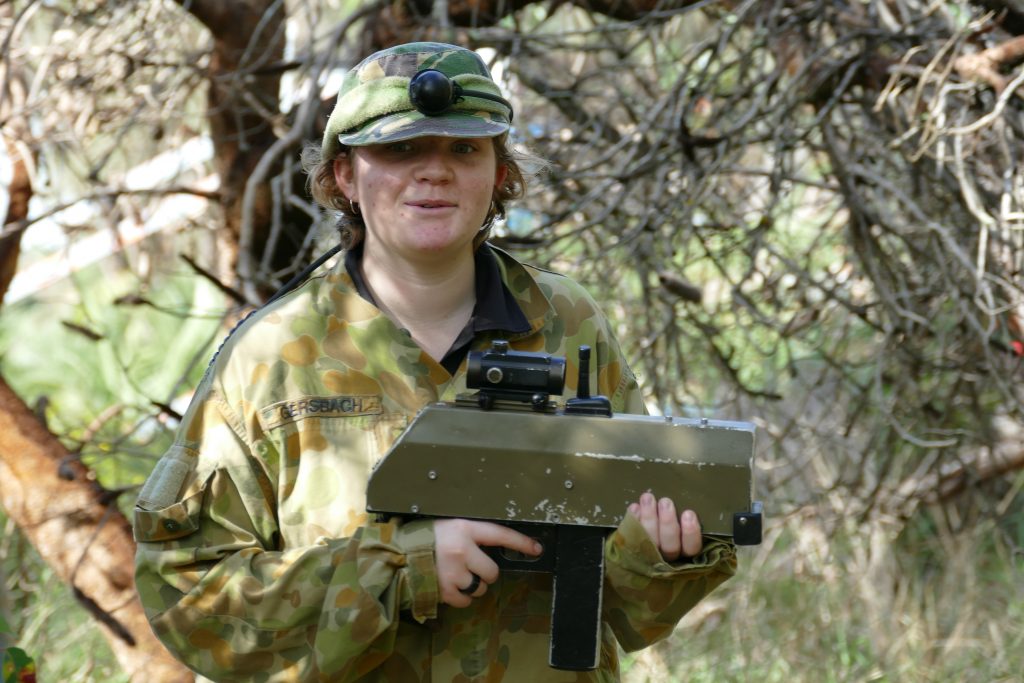 On Monday 27th June, the Kindergarten children celebrated 'International Mud Day'. We dressed up in our winter woollies and had lots of fun getting wet and dirty. We enjoyed squishing clay between our fingers, stamping muddy hand-prints on paper, creating puddles and building a flowing river. It was such a fun day!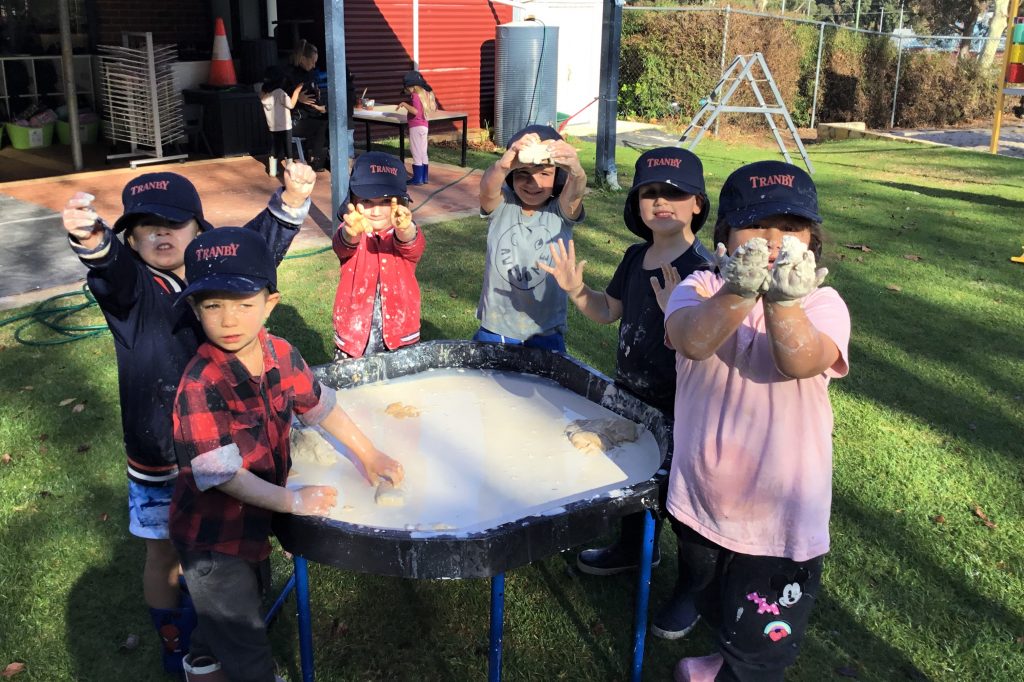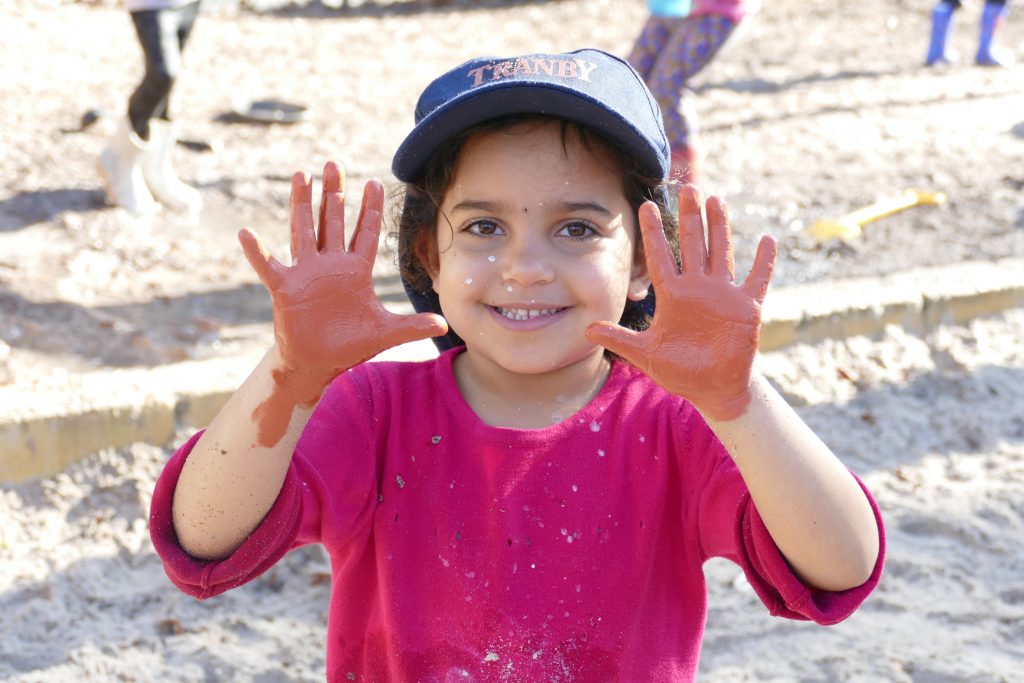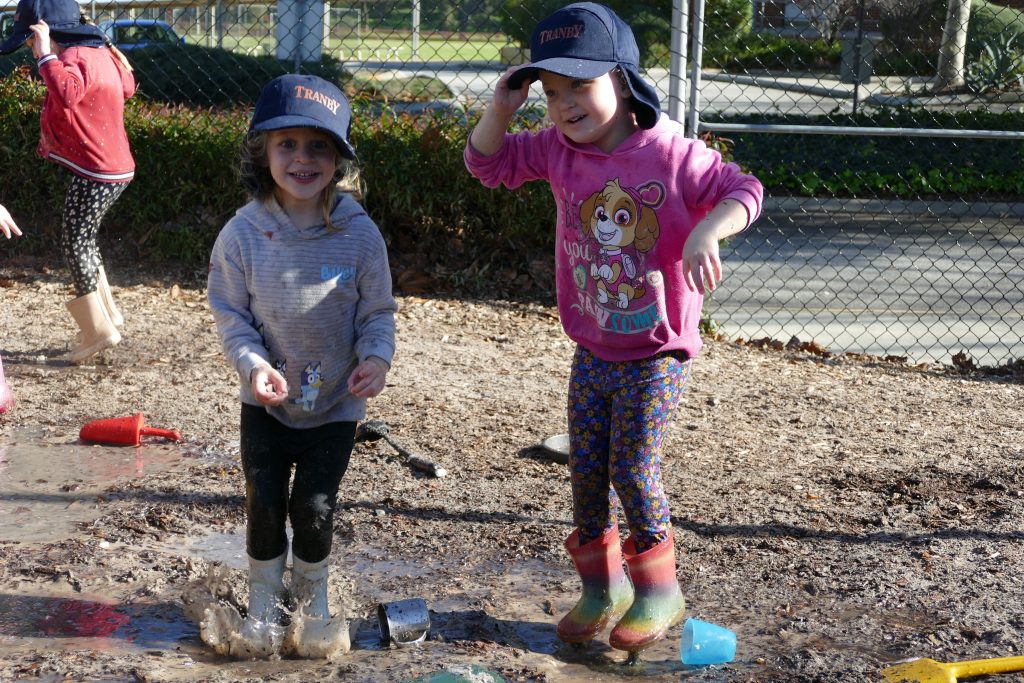 On Friday 24th June, the children from Kindy Gumnuts had a 'Mud-tastic' time celebrating 'International Mud Day'. We came dressed in old clothes and our gumboots, ready to jump in some muddy puddles. We had so much fun playing and squishing clay, making a slip 'n' slide and getting messy in the shaving foam. The teachers even sprayed us with water from the hose. We had a blast!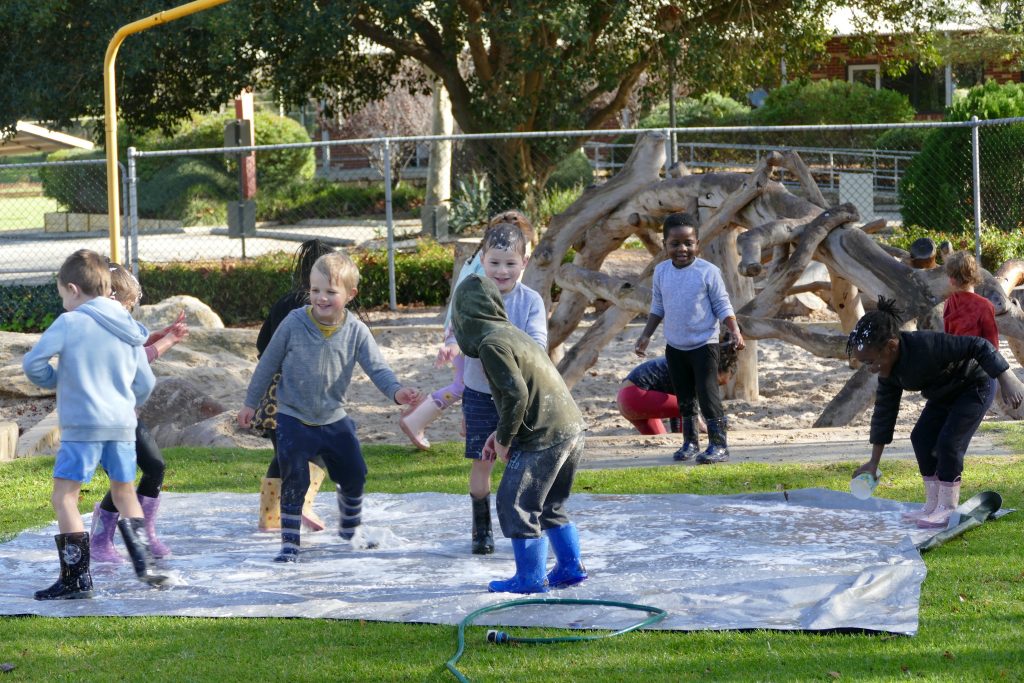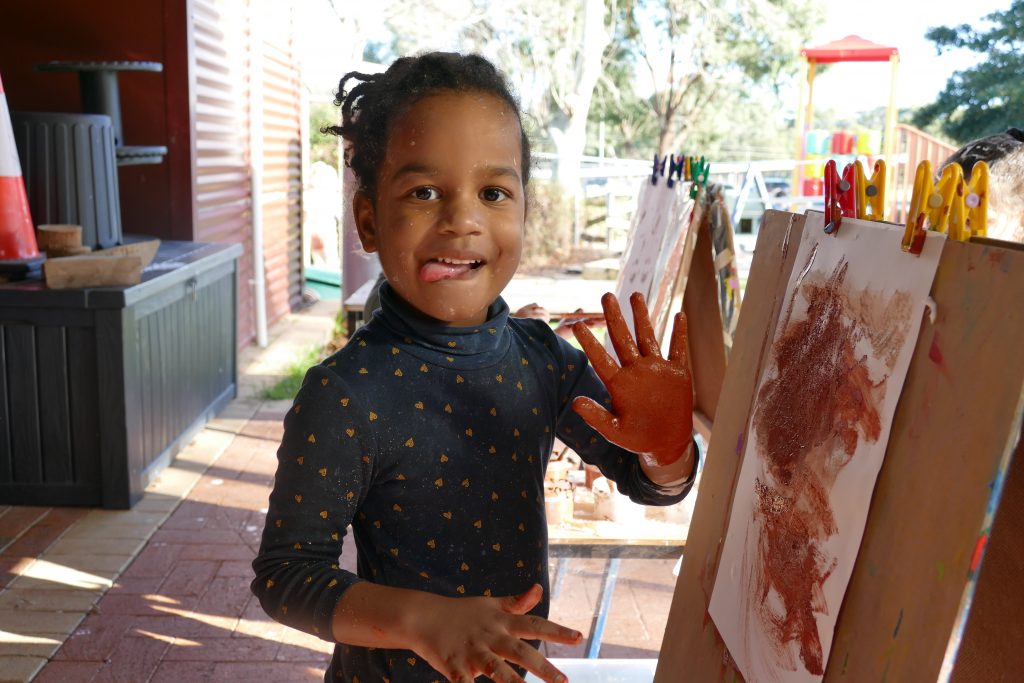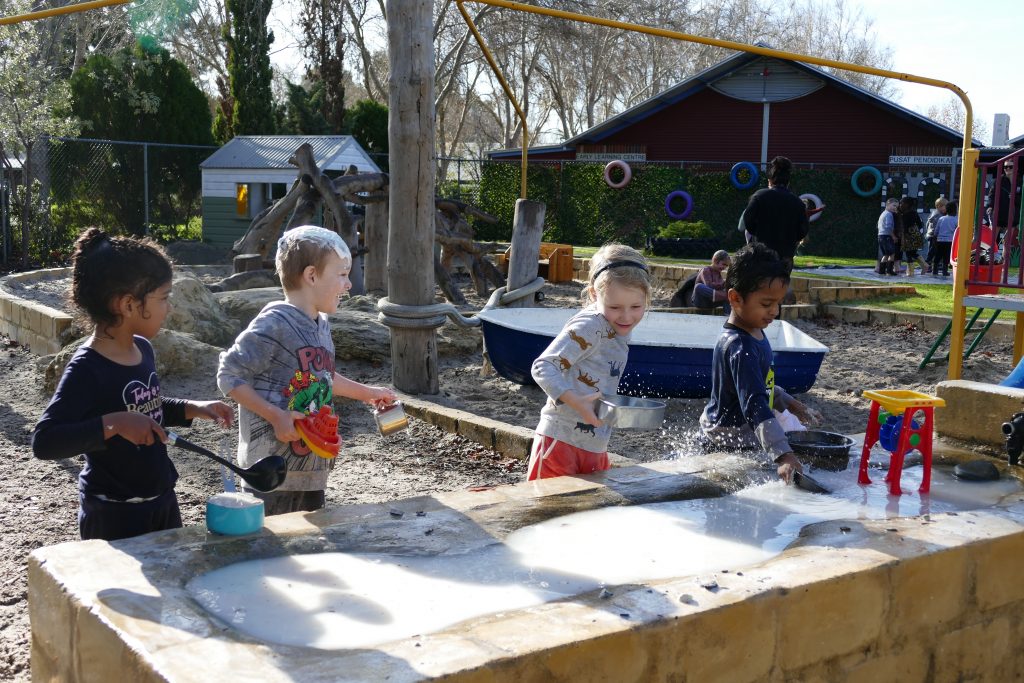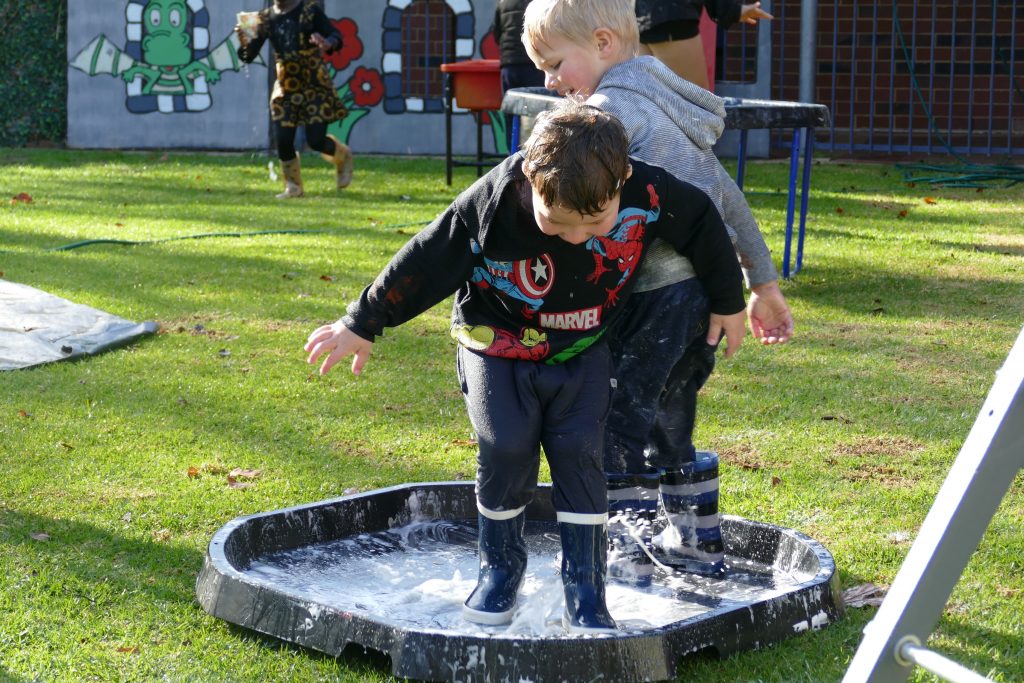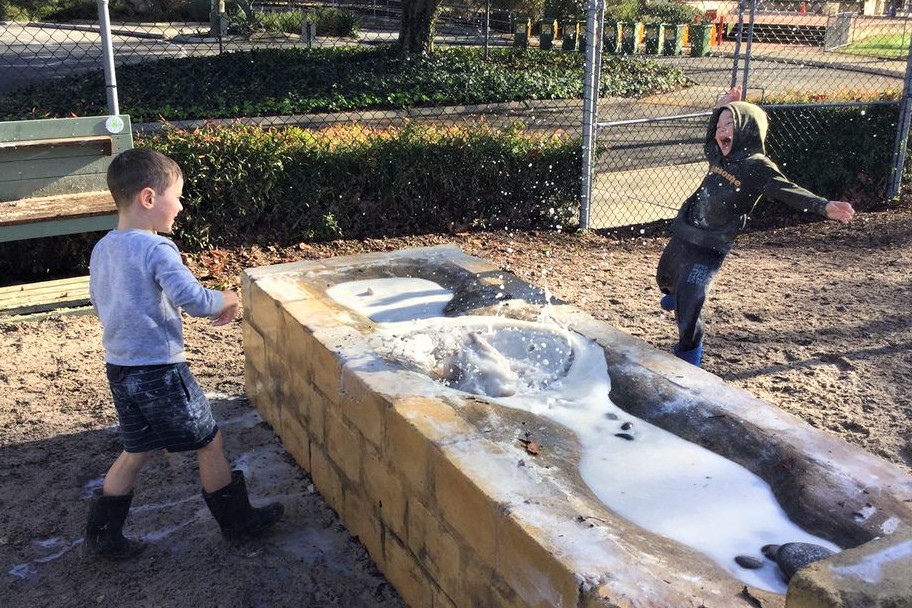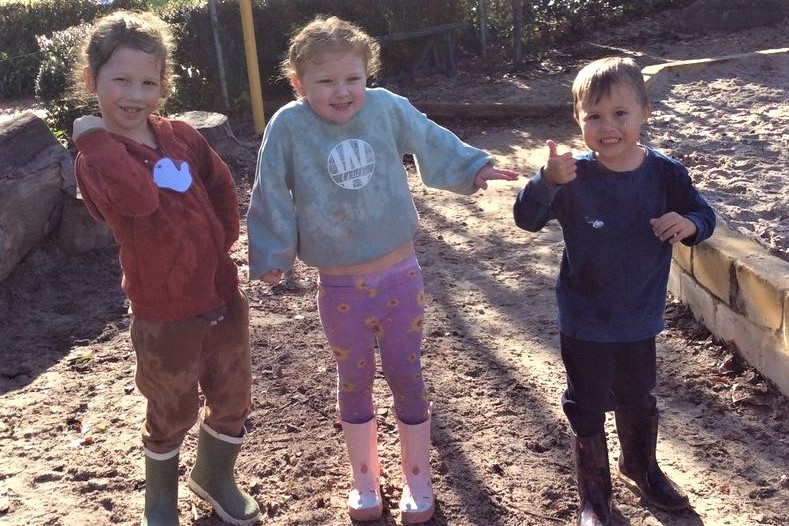 Year 2 Kalamunda History Village Excursion
On the first day of June, thankfully before the wet weather came in, the Year Two students went to Kalamunda History Village to discover what life was like one hundred years ago. We saw lots of artefacts, played old fashioned games, made bush telephones and got to do some washing, using a washboard and a mangle. These are some of our reflections:
Honor
Yesterday morning we went to the Kalamunda History village to see what life was like in the olden days. First, we had recess on the platform, then we went to the games and toys. We checked them out and Nicole demonstrated all the toys for us. Next, the girls stayed there and the boys went to do the chores. The games and toys were all made of wood. The chores were cleaning and drying the dishes, making flour and chalk painting names. After that the girls and boys swapped over. Then the boys and girls got together to see Lightning. Lightning is a machine that sorts types of fruit into small fruits and big fruits. After that we went to see the blacksmith. It's a guy that makes the stuff that cuts down trees and makes things that the village need. Then the boys and girls went to see a big log that got cut down a long time ago. There was a big saw through it. After that we all went to school. Nicole rang the bell and the girls stood up straight and walked inside and then the boys came in and we all sat at desks. I sat next to Milly. We got given a chalk board, a cloth and a little slate pencil. We all wrote our names on the chalkboards. Nicole said, 'Would you like to hear the cane on a book?' We said, 'Yes!' Some people put their hands out and Nicole grabbed the cane and whacked the book! Everyone got a little scared, she was good at scaring us. Then we saw the principal's office. They turned the principal's office into a museum. There was a doll's house and there were also soldier's clothes. I felt so joyful and I was happy because my friends were with me and I loved it because all the things I saw were interesting.
Mia
My favourite part was the school because Vincent got a stick, called the cane.
I learnt that in the olden days they didn't have plastic. We did some washing and the washboard was made of glass. We got the water out by putting it in a mangle. If you put your hand in the roller it would crumble it up!
Donovan
I liked seeing the outside dunny and the beds outside that the boys had to sleep on because there was no room in the house.
Anna
I enjoyed playing with the dolls. There was one made of fabric and it could turn inside out. One doll was made out of the same thing as crockery is made of.
Tristan
I learnt about the girl who lived there one hundred years ago. She had to help her mum with the washing. I would like to do that because the rolling thing was fun (the mangle). I liked seeing the train and I got to press the brakes.
On Wednesday 29th June, our Year 4s applied their fraction learnings to pizza making – what fun! Firstly, students undertook some planning making paper pizzas and exploring the concept of equivalent fractions, In doing so, they thought about whether their pizzas should be sliced in eighths or quarters. Then students got to make the real thing, considering the 'whole' area, with some choosing to 'halve' or 'quarter' their toppings. As you can see from the pictures, everyone was highly engaged in the lesson!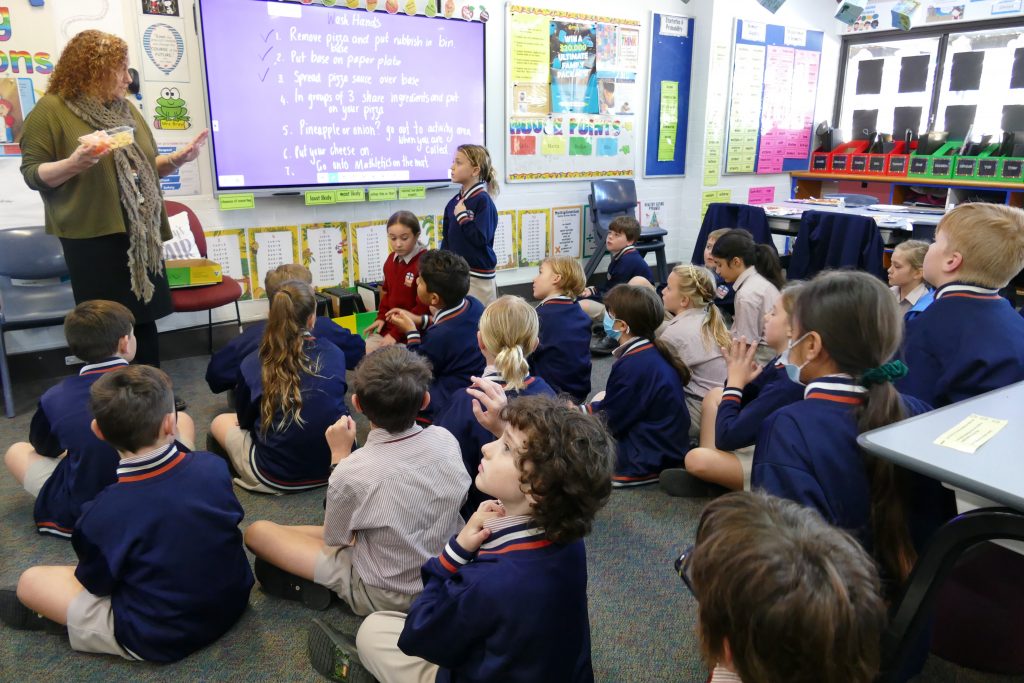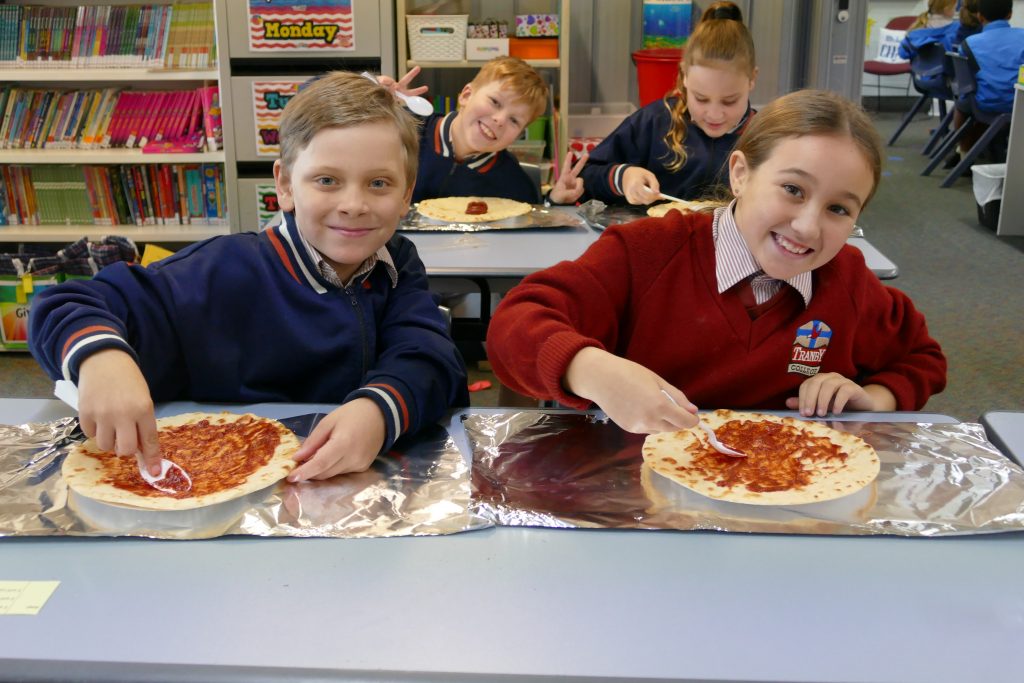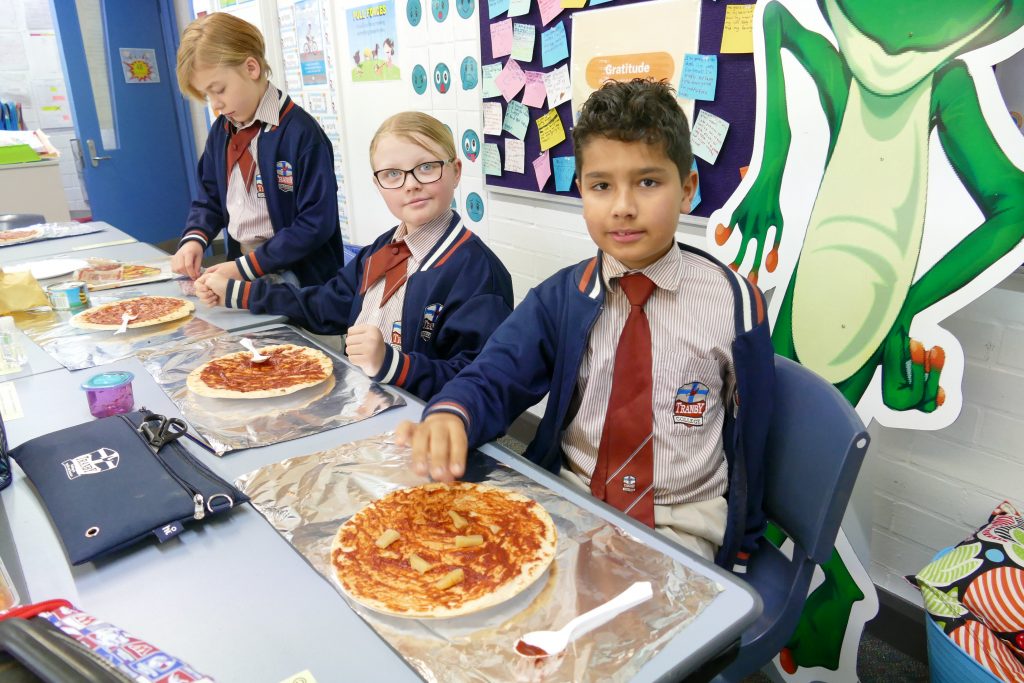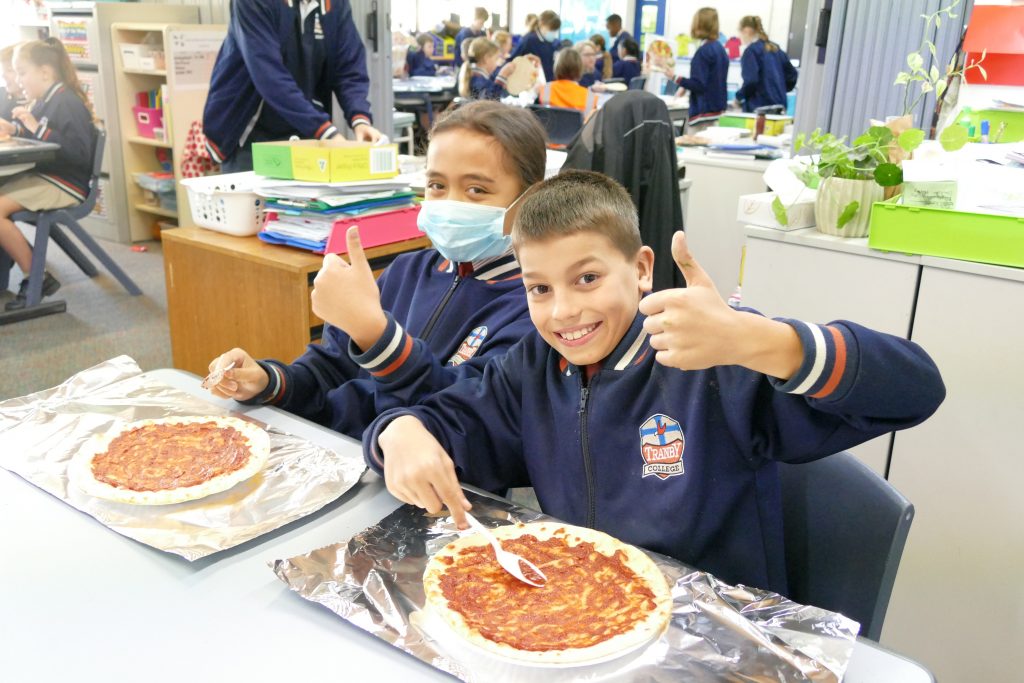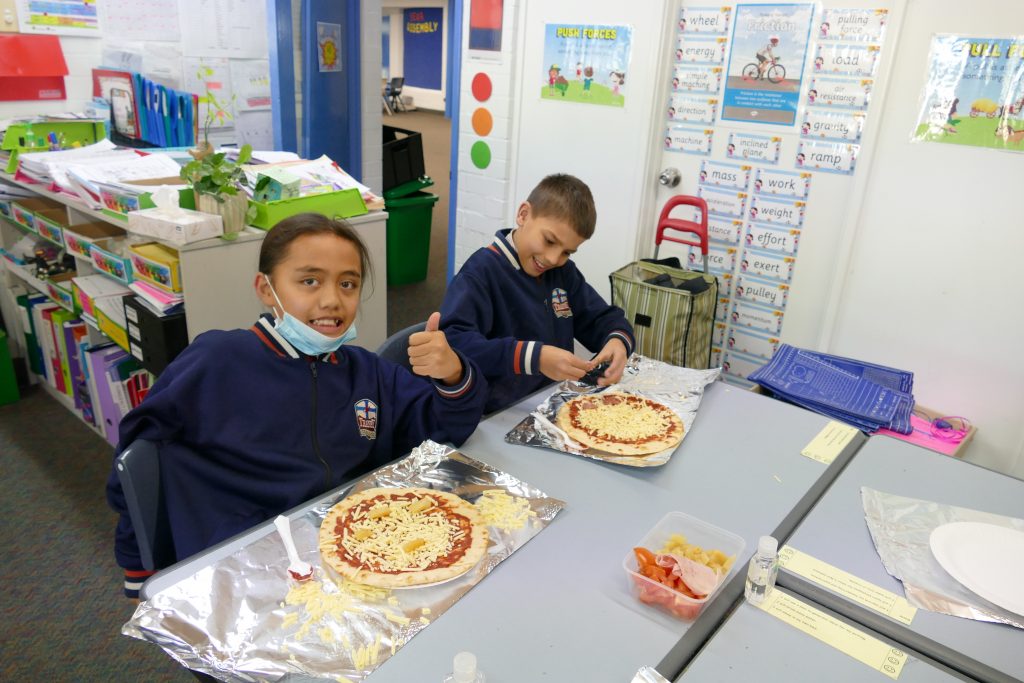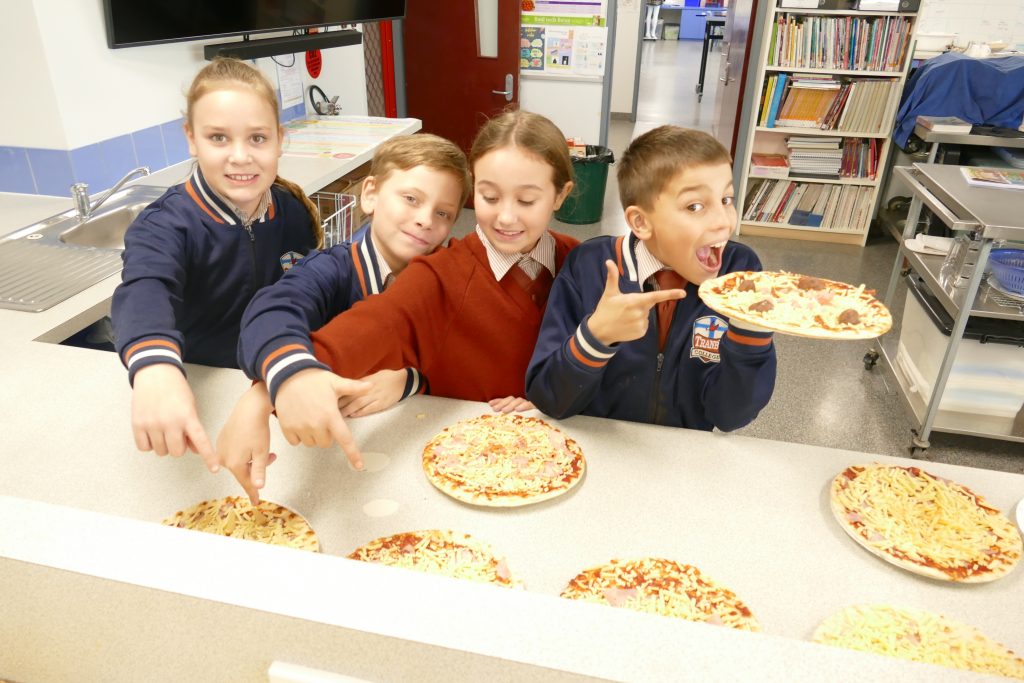 Addressing Kiss-n-Drop Traffic Issues
In an effort to address traffic congestion and the resulting hazardous situation in our Tranby Drive car park, the College has arranged for a Traffic Guard to be in position during drop-off and picks-ups early next term. This measure is designed to not only improve traffic flow but, importantly, ensure the safety of our students. In advance of Term 3, we ask that families using this car park please refamiliarise themselves with our Kiss-n-Drop and parking procedures. (Details can be found on our 'Parking' page.)
Thank you for our assistance with this matter.
Payment Changes for 2023 Fees
We are pleased to announce that we are partnering with Edstart, a fee payment service offering our families greater flexibility and convenience when it comes to paying College fees in 2023. 
With Edstart, College fees can be spread evenly over the course of the entire year with options to pay weekly, fortnightly or monthly. There is also the option to pay termly or annually. There is no charge to families for this service and you will be able to adjust your payments at any time.
More details on this payment option will be sent to families next term. (There is no need to action anything at this time.)
School Based Immunisation Program -
The School Based Immunisation Program (SBIP) is a well-established service that offers National Immunisation Program immunisations to students in Years 7 and 10.
This year, the SBIP will also offer COVID-19 vaccinations to eligible students in Years 7 through to 12 at selected schools as part of the regular schedule of immunisations based within schools. (NOTE: There is no mandate for your child to have the COVID-19 Vaccine.)
The VaccinateWA system is now to be used by parents/carers to complete the vaccination consent form in order to consent to their children/dependents receiving vaccinations whilst at school. (Note: VaccinateWA is not being used to book appointments for the School Based Immunisation Program).
To provide consent for vaccination, the first step is to register the child/dependant on VaccinateWA. Log into your VaccinateWA account and follow the steps to "Add or manage dependants". If you do not have a VaccinateWA account, you will need to create one for yourself first.
Step-by-step information for using VaccinateWA is available on the HealthyWA – School-based immunisation program (healthywa.wa.gov.au) website. Please call 13 COVID (13 26843) if you have any technical issues with VaccinateWA.
If you are unable to complete the online consent form – and you have not already handed in a paper consent form – the school will have forms available for you to use. If the information you provide needs to be clarified, you may be contacted by a staff member from the vaccination team.
If you have already completed and returned a paper consent form, the SBIP team are currently uploading the information into the VaccinateWA system. This process may take several weeks, and you will receive an email confirming once it has been done.
On Tuesday 17th May, the Kindergarten children enjoyed a visit from Roger Perry, one of Australia's leading authorities on boomerangs. The children were captivated by the stories about the history of the boomerang. They were also shown a great variety of boomerangs from Roger's collection. Everyone had a go at drawing their our own boomerang and then they were lucky enough to be taught how to throw one. The incursion finished with us all trying to catch a kangaroo with a hunting stick. The children and teachers had a blast!
Directors - Tranby College Board
The College Board is seeking expressions of interest to join the team of qualified and committed Directors who govern our growing and dynamic school. We are particularly seeking those with a solid background in:
ICT/Cyber Security
Architecture, design, town planning, construction, or property development
Finance
If you see yourself meaningfully contributing to the Tranby College community, please send your cover letter and brief CV to Teneille Gaudlitz, Senior HR Advisor at GaudlitzT@tranby.wa.edu.au.
Applications close: Tuesday 28th June 2022.
Zone Youth Space Kwinana - Holiday Fun