Friday 8th April – Final Day of Term 1
Monday 25th April – Anzac Day Public Holiday

Tuesday 26th April – Term 2 Commences

Wednesday 18th May – Senior School Revealed Information Evening
Friday 20th May – PP-Year 12 Inter-house Cross Country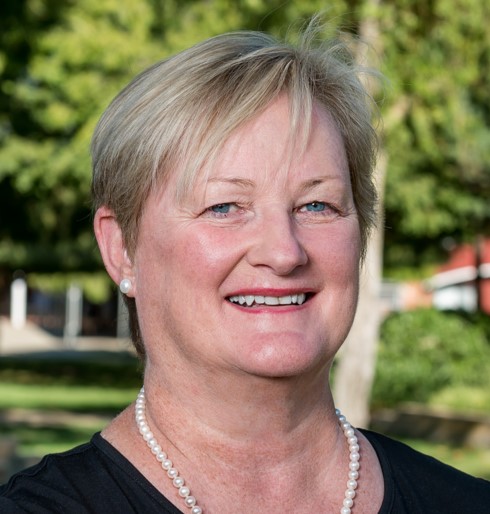 Interesting Times
We do indeed live in interesting times and Term 1 2022 will be remembered as one where agility and caring for self and others virtually outweighed anything else. Growing up as a girl in Bayside Melbourne, I played a game called 'elastics' at recess and lunch. It involved jumping over a large elastic band which was hooked around two of your friends' legs in ways that became more challenging and complex and of being able to negotiate unexpected twists and elevations of the threads without falling over. I loved this game but was never any good at it.
I am pretty sure we have been playing COVID-19 elastics all term and I am proud of Tranby's response and that of our whole community. Unlike other schools in our region, who have been decimated by COVID-19, our exposure has been relatively light (to date) and I believe this a consequence of good compliance at home and at school and a relatively open campus where we have ample space and lots of avenues for learning in the outdoors.
What we have achieved this term has been the delivery of strong education through great teaching. Whether in the Junior School, where a focus on literacy and numeracy supports our children for further learning, or through creative use of white board walls in the Senior School inspiring greater engagement, Tranby has continued its commitment to personalising learning for students. Equally, the continuation of co-curricular clubs and activities in the Junior School and our popular Inter-house Sports program in the Senior School have been intentionally designed to support the wellbeing of our students. I offer a huge thank you to Tranby staff for making those things possible.
I would like to thank Mr Mathew Coughlin who has been busy videoing and editing our Junior and Senior School assemblies, enabling you, our College community to stay connected with our students. Thank you Mathew.
We are excited about the proposed change in restrictions for Term 2 and look forward to seeing parents back on campus. (We hope to confirm details of these changes in the second week of the Easter holidays.) Once restrictions have lifted, we will be ramping back up our performing arts programs, being able to rehearse and sing more frequently and gather in smaller groupings. This will also be welcomed for staff who have not been able to physically meet as a collective since the beginning of Term 1.
As a College, we have many exciting initiatives planned for the remainder of the year so 'fingers crossed' that we will be able to share them with you and experience being a fully released school community.
Have a restful holiday if you can take one and I encourage us all to use Easter to reflect, re-energise and be grateful for all our blessings (of which there are many).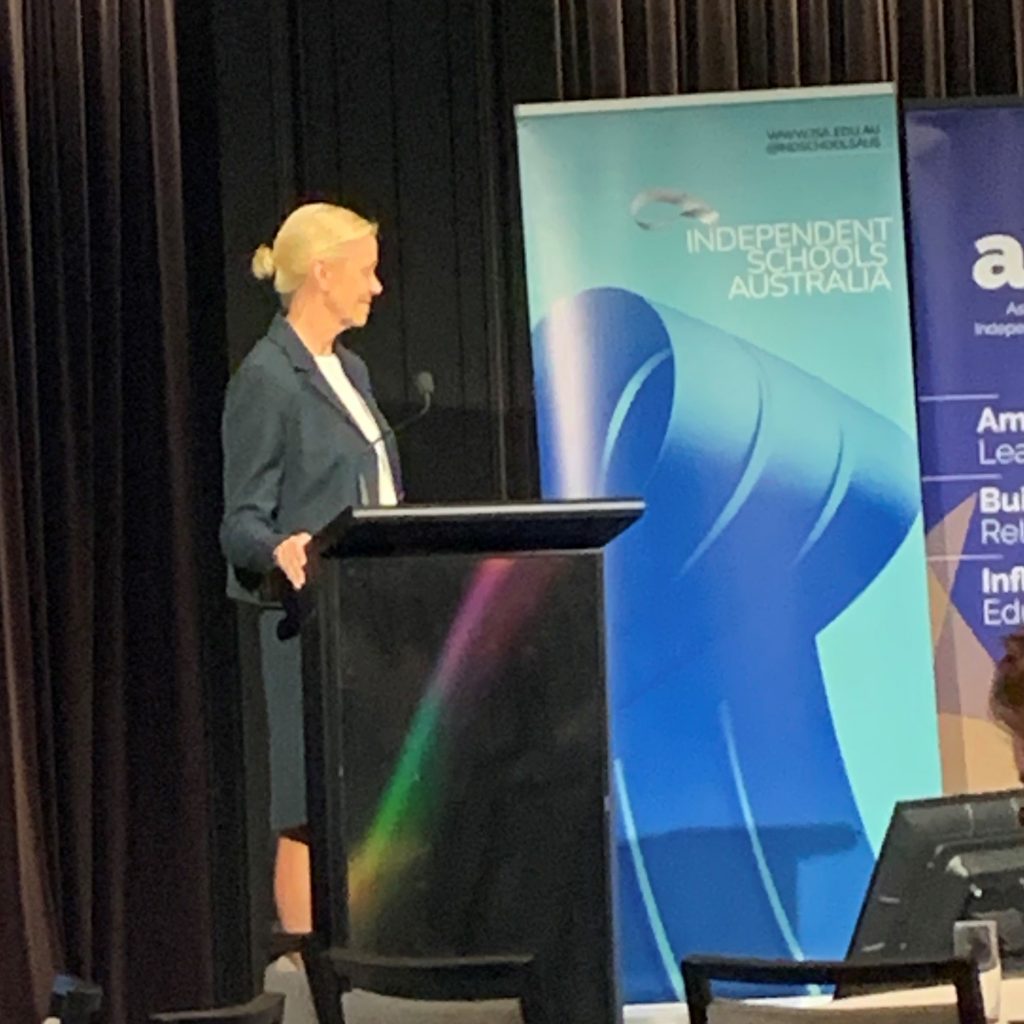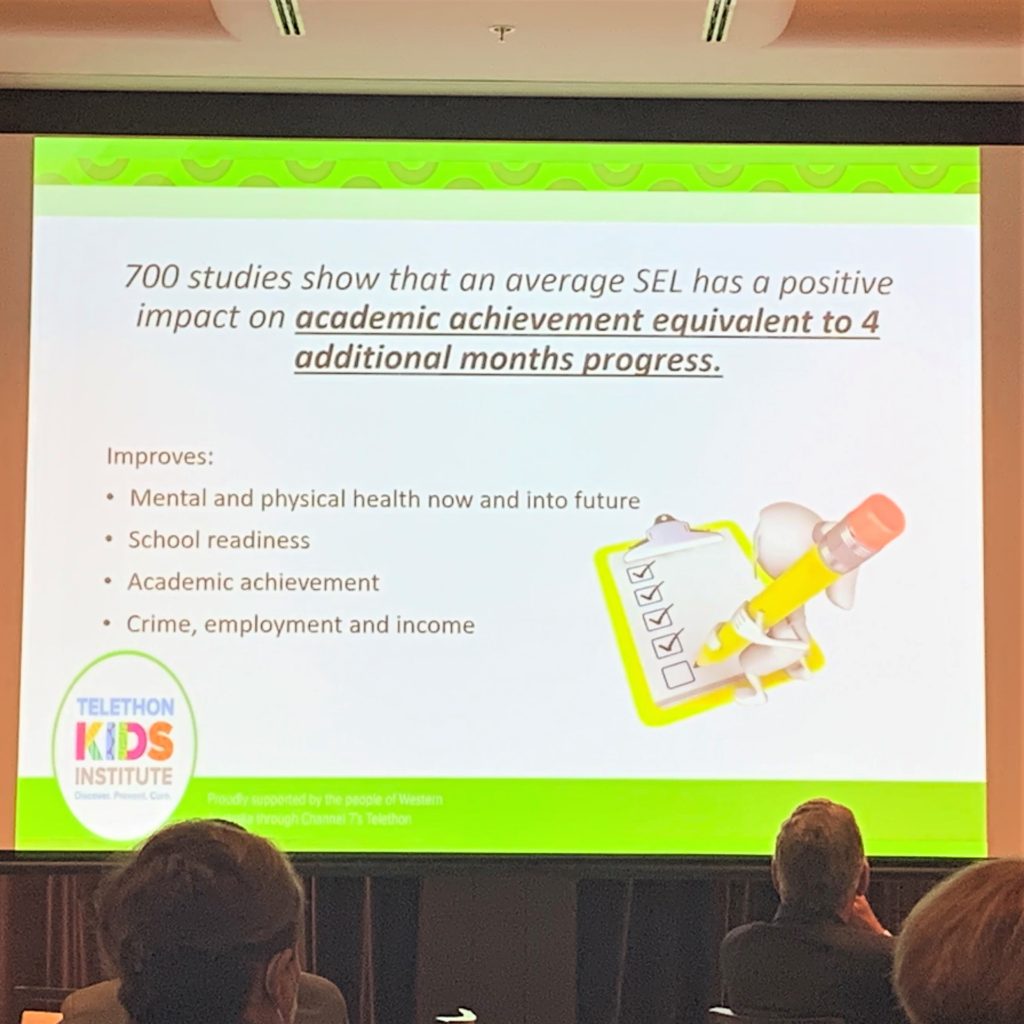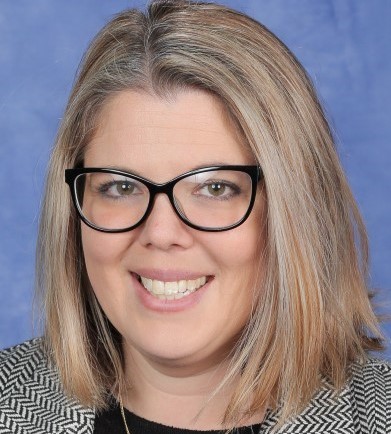 COVID-19 update
As the state records increasing numbers of COVID-19 positive cases, unsurprisingly, we are seeing the number of positive cases of COVID-19 slowly increase in the College community. Whilst the College remains very blessed with the relatively low number of cases at this stage compared to other schools, it is important for everyone to be aware of the procedures we have in place.
Should your child return a positive RAT test during the holidays, please report it to WA Health via www.healthywa.wa.gov.au/ratregister (no need to notify the College).  If your child tests positive during Term time, please make sure you contact the College to let us know. We will then commence contact tracing, report the case to AISWA, who then report to the Department of Health.
If there happens to be a case in the College, we will:
Identify close contacts
Inform parents of close contacts as to the next steps and requirements
Inform the whole year cohort if a student or staff member has tested positive and has been at school whilst infectious
Perform cleaning as required
Ensure work is provided for any student that must remain in isolation.
The College acts on the latest information provided by the Department of Health and provides updates of protocols and procedures on the website when applicable to our school community.
We are aware of the proposed changes to regulations for the commencement of Term 2 and will convey what this means for the operation of the school once these are confirmed. This is likely to be late in the second week of the school holidays. We appreciate your patience and understanding.
Student Code of Conduct
Late this term, I spent a significant amount of time going through the Code of Conduct for Students with the majority of our secondary students. Unpacking what the code means, and why we even have such a thing is exceptionally important in the development of every individual student to understand the expectations of a Tranby College student.
As a College we expect that students adhere to the Code of Conduct for Students to enable every student to feel safe and secure coming to school. Additionally, we have a Code of Conduct for Staff, Code of Conduct for Parents, and a Child Safe Code of Conduct. These documents outline the expectations for all stakeholders in our community and are available on the College website to view at any time.
As always, please do not hesitate to contact the College with any queries or questions you may have.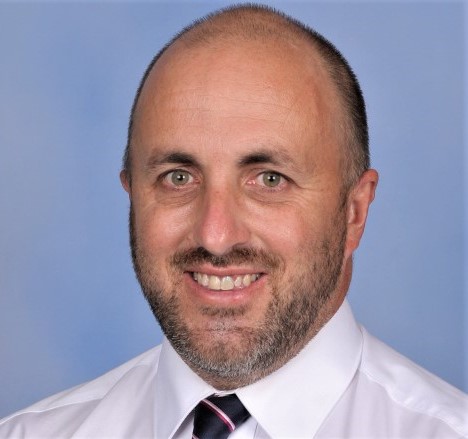 Since our last meeting together, there's been a hive of activity around the Senior School with various events including the World's Greatest Shave, House Sport, Feel Good Friday, and the ever-present academic assessments. Our students have once again demonstrated excellence in their attitude, application, and adherence to College life.
House Sport was introduced for all students in Years 7-12 and interchanged with our regular House Chapel program on Wednesdays. It has been excellent to see, and hear, our students enjoying the fun, participative, yet competitive sport each week. My thanks to the HPE team for their organisation and facilitation of this new initiative. Well done to all students on their inclusive approach and demonstration of varying sporting prowess. Final results will be conveyed in coming days.
Term 2 sees the Arts team commence another new initiative, the 2022 Arts Cup. Another great opportunity for students, in House groups, to participate in a selection of Arts programs and activities. I know that the Arts team have been collaborating and designing what looks to be an engaging and challenging program. Stay tuned for more details!
All families will have received their interim reports, following a series of academic assessments for all students. It's important to note that these reports are a guide and indication of progress for students in the Senior School. Let these serve as intended and use them as encouragement and motivation for students to reach their personal academic goals in Term 2.
Considering recent announcements by the Government, it's encouraging to see that some restrictions have lifted, with the possibility of more changes in Term 2. With this in mind, the co-curricular program will return, in some capacity from the start of Term 2. Individual programs will be advertised through SEQTA in the coming weeks.
I trust that you and your families enjoy the pending break and consider the reason behind Easter as you celebrate with family and loved ones. Enjoy the time together, stay safe and return to Tranby in Term 2 with enthusiasm and readiness for what promises to be another busy term for all community members.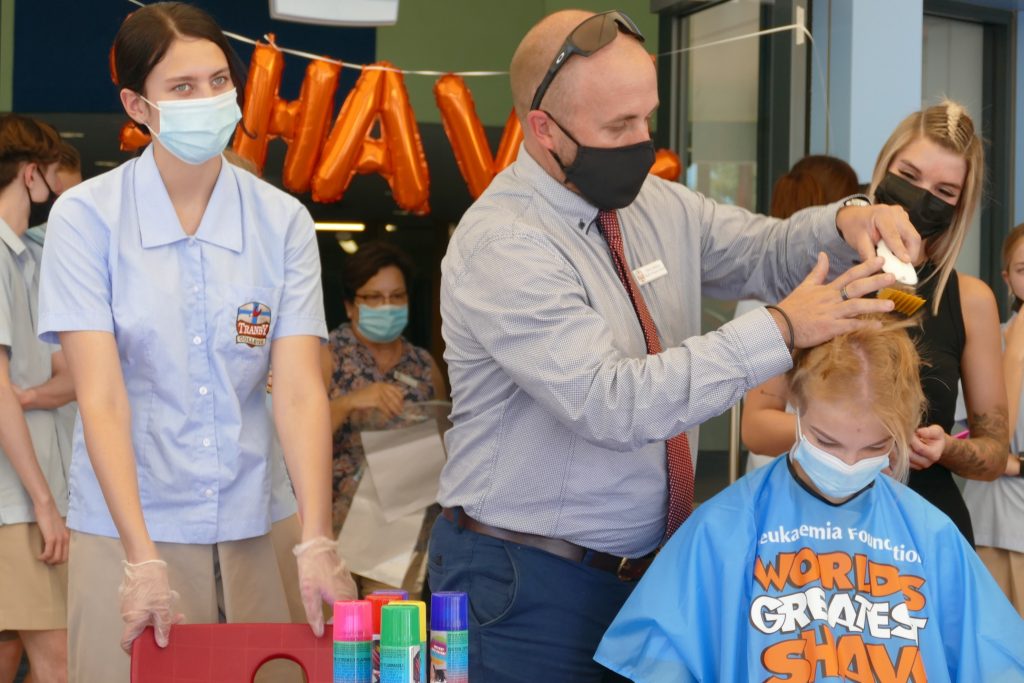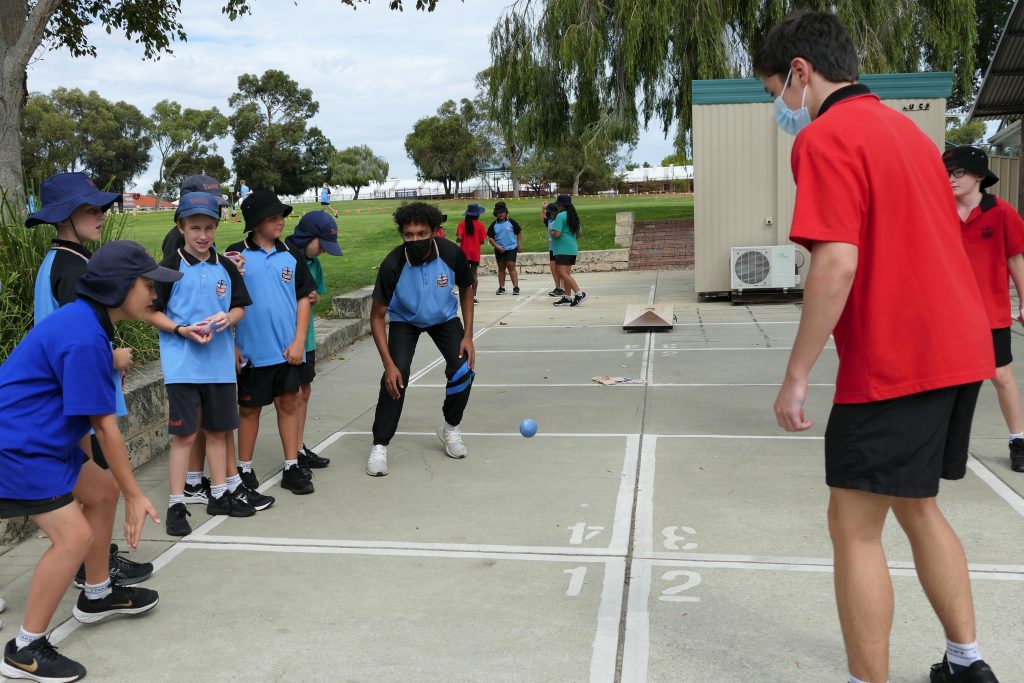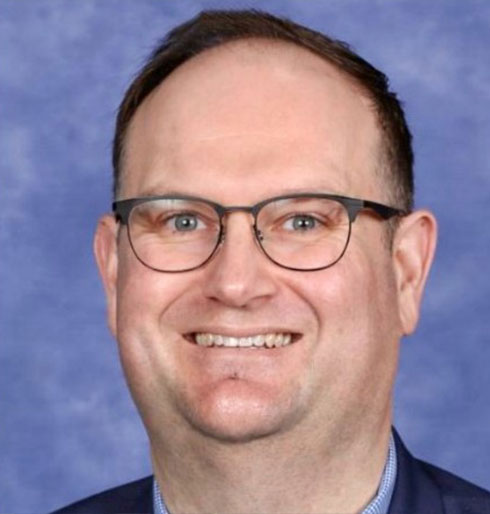 Director of Learning and Innovation
KIC iScience Graduation
Over the past few weeks, Year 10 students Thomas Hardwick and James Lenton have participated in the Kwinana Industries Council's (KIC) iScience project. This program, which the School Curriculum and Standards Authority (SCSA) endorses, allows Year 10 students interested in a career in industry to explore the different roles available to them once they finish school and university. They engage in various activities to prepare them for the world of work and explore the role of the Kwinana industrial area. As a part of our partnership with KIC, we have several Year 11 students undertaking pre-apprenticeship programs. Throughout the year, Year 10 students can apply for iScience (for students who wish to study at university) or iMen and iWomen (for those who want to enter a trade through TAFE or an apprenticeship). I encourage all Year 10 students to seriously consider these programs.
Well done Thomas and James.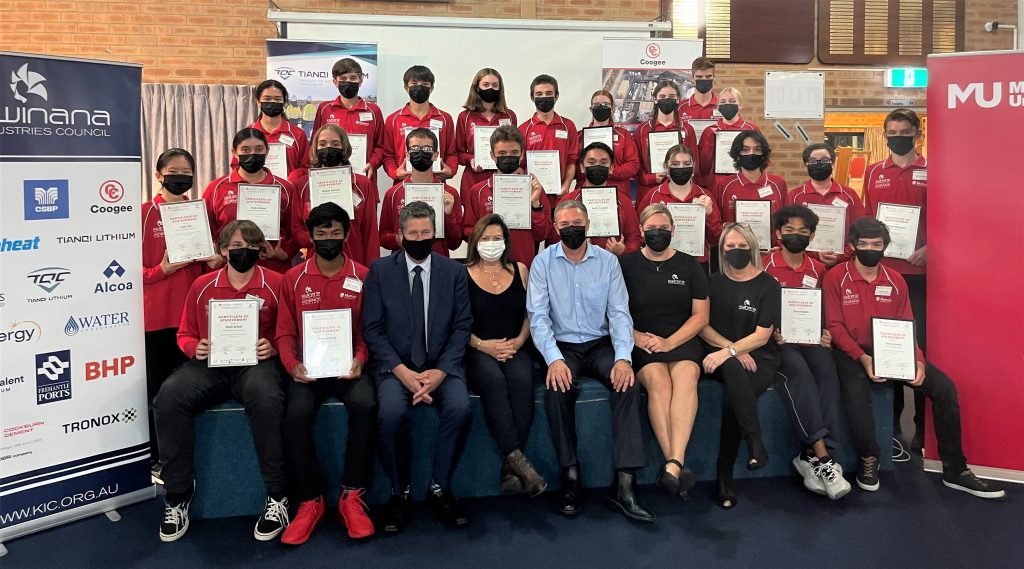 NAPLAN
Recently, students underwent a trial NAPLAN assessment to practice preparing for NAPLAN online. I was very impressed by the students in Years 3, 5, 7 and 9 who took the practice test seriously. While the test does not get marked or contribute to their final NAPLAN outcome, it was a good way for the students to practice using their iPad or MacBook for the upcoming assessment in Term 2.
Examinations
Students in Years 9, 10, 11 and 12 will have examinations in Term 2. While it is essential for students to have some downtime to replenish their mental and physical energies, I encourage students, especially in Years 11 and 12, to continue to prepare for the examinations by studying and doing lots of practice examination questions.
Have a safe, happy and Holy Easter .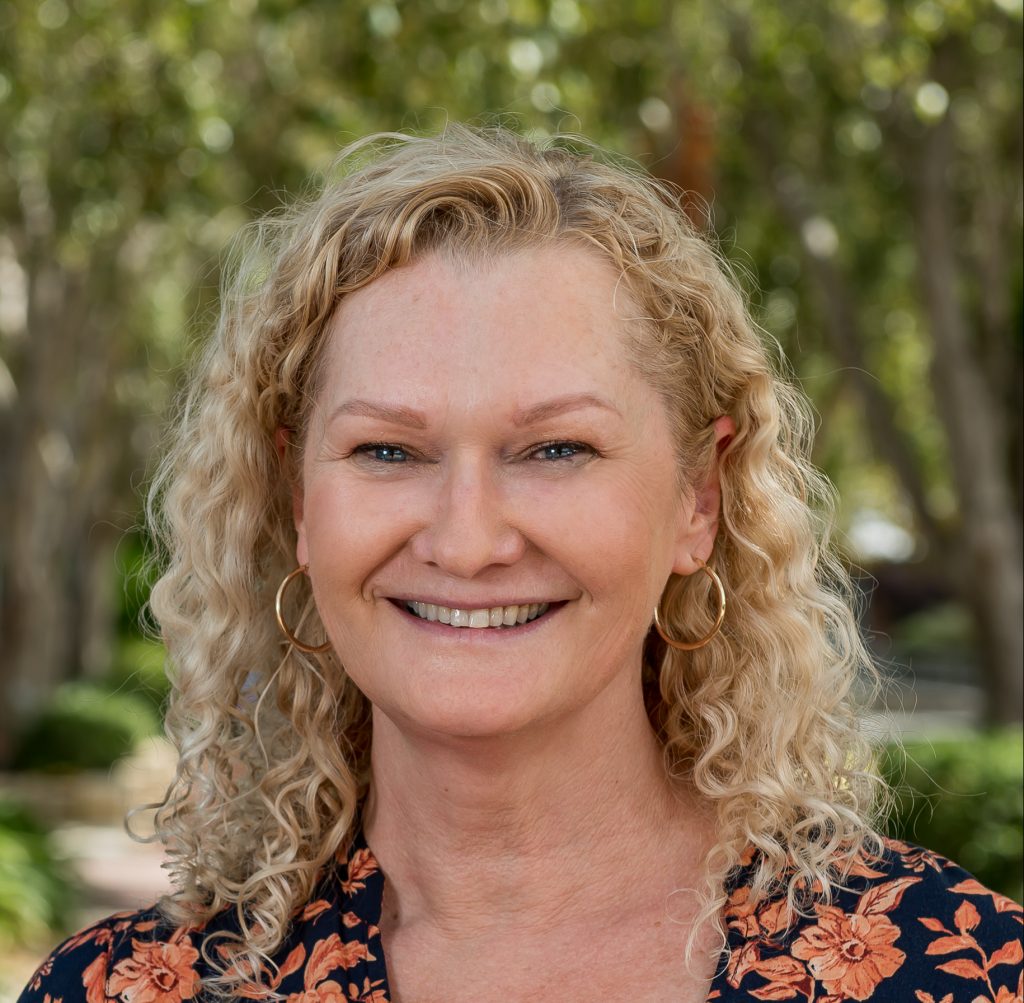 Happy Holidays
It is difficult to believe we are now at the end of Term 1. This term we have navigated our way through the COVID-19 regulations and have managed changes to ensure we continue to provide as many opportunities as possible for the students.
Whilst our assemblies this term were performed without an audience, this did not dampen the students' spirits and the assemblies presented by Year 3 and Year 4 were excellent. We are very appreciative that Mr Coughlin, our Senior School Media Arts teacher made himself available to film and edit the assemblies so they could be shared and enjoyed with families. As part of this, students continued to receive Merit Awards, which now align with our College Values, and the introduction of our G.E.M. Awards, provides another opportunity for our students to be recognised. Photos of the students who received awards in their classrooms during Term 1 were shared via Seesaw and a number of other events were also shared via the app.
Modified clubs and activities have also continued and whilst year levels have been unable to mix, we have still managed to provide a variety of activities for the students, and we have had a positive response to the activities provided. Chapels have also continued with class groups rotating each week.
During the holiday break the College Leadership Team will be reviewing the changes to restrictions for Term 2 and how these changes will impact us. Communication will be forwarded via the College website regarding this prior to the students returning on Tuesday 26th April and additional information will be shared during the first week of Term 2 regarding specific Junior School events, clubs and activities.
Easter celebrations form a big part of these upcoming holidays, and today Chaplain Steve shared an on-line Easter message with our students and staff. I would like to take this opportunity to wish you all a wonderful Easter break. I hope you all have some time to relax and enjoy time with your family and friends. There are many symbols of Easter and a favourite of many is the Easter egg which provides a symbol of new beginnings and hope and working with young people reminds us that there is always hope for a bright future. Happy Easter everyone!
Deputy Head of Junior School
It has been great to see students and staff settling into the new school year with a cheerful outlook, despite the ever changing and unpredictable landscape that COVID-19 brings. Whilst we cannot be as connected as I wish we could be, there is still so much to be grateful for.
It is disappointing that we cannot gather as a whole Junior School community at the moment, however, we do look forward to presenting assemblies to families 'virtually' in the interim. Our first assembly, led by the Year 3 students occurred this week. The video of this event will be available by the end of the following week via a private link that will be sent by email to the relevant families. I would like to take this opportunity to say a huge thank you to Mr Mathew Coughlin, our Senior School Media Arts Teacher, for making this possible. Students in other year groups will receive their certificates in class and photos will be shared by their classroom teacher via Seesaw.
In the first newsletter I talked about our newly introduced wellbeing program, The Resilience Project. Since then, we have also signed-up for their Early Learning Program and this addition will allow our Kindergarten students to partake in their own targeted program. I am thankful to our amazing teachers and parents who have shown a tremendous amount of support and enthusiasm towards this program. Each student has now received their own journal and are learning ways to develop resilience through fun and engaging activities led by their classroom teacher each week. Please keep a look out as staff have been actively sharing some photos and videos via Seesaw to give parents and guardians a glimpse of some of the activities completed thus far. This year, in addition to the Merit Awards which forms part of our core values, students will also receive G.E.M. Awards. This is to acknowledge students who have displayed Gratitude, Empathy or Mindfulness. At times, I know these acts of kindness go unnoticed and therefore, I would also like to thank all students and staff for modelling G.E.M. each day.
In closing, I would also like to say thank you to all students who have been wearing their uniform with pride. Your support in ensuring students are wearing the correct uniform and presenting themselves to a high standard, is appreciated.
Ethan Izzard has been selected as part of the South West Dolphins Rugby League Team. This team is made up from all U15 players that tried out from Mandurah, Serpentine, Rockingham & Kwinana.
He has been part of the intense training & selection process that started in early January and will participate in a 3-day State Competition over the school holidays with his fellow teammates.
Being selected and representing the South West division of rugby league was one of Ethan's goals for this term, as this is only his second season playing the sport.
Congratulations Ethan on your selection.
Kindy Fairy Rebecca Incursion
On Thursday 31st March, the Kindergarten children enjoyed a visit from 'Fairy Rebecca'. We explored The Five Senses and the colours of the rainbow through song, dance and story-telling. The children loved making a rainbow with colourful scarves and reading the story 'Dear Zoo', to find Fairy Rebecca the perfect pet. We finished with an exit full of bubbles!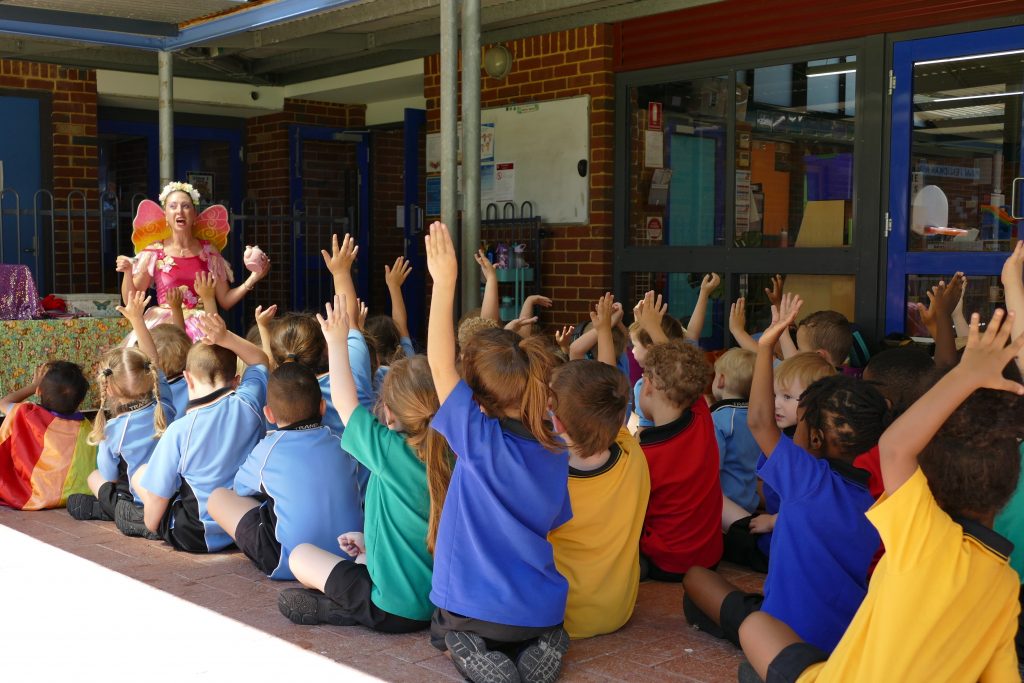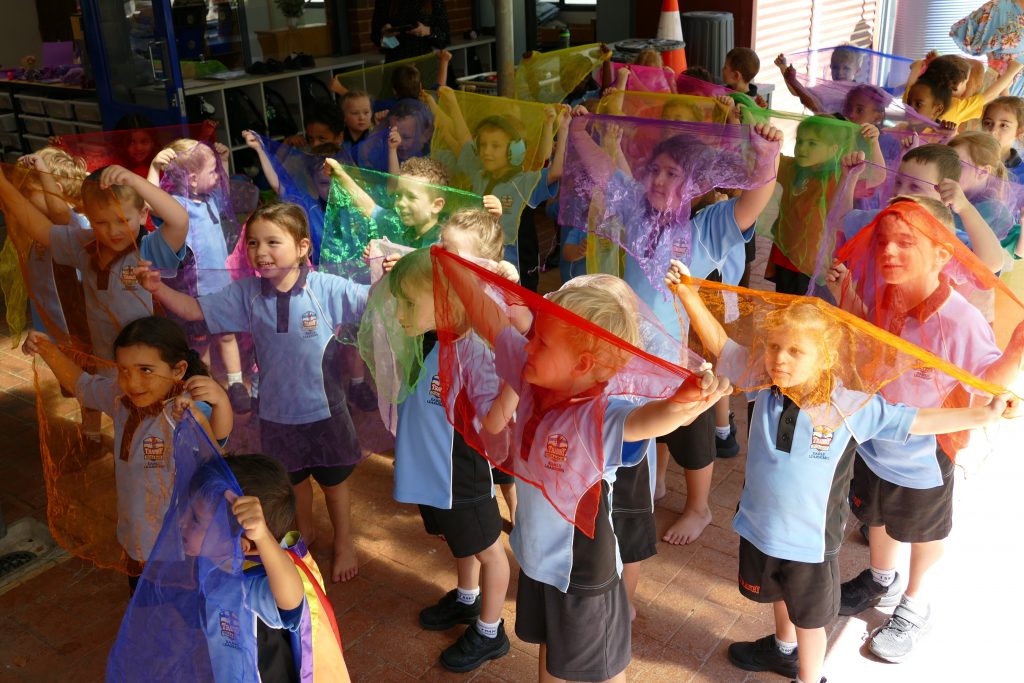 Our Health & PE Teacher, Mr Brendon Diamanti, Coached Teague!
A couple of weeks ago, our Health & PE/Mathematics Teacher, Mr Brendon Diamanti, along with several Tranby students, attended the presentation of WA Cap #308 to former Tranby College student, Teague Wyllie. The Cap was presented prior to play on Day One of his Sheffield Shield debut match by Former WA player and current Rockingham-Mandurah Senior Coach, Craig Simmons. His family, parents John and Marnie and sisters Chloe and Georgia, and other close friends, were also present to share the occasion.
It was a proud moment for Mr Diamanti who has coached Teague from the age of 12 and continues to do so today. "I coached Teague through programs with the Rockingham-Mandurah District Cricket Club, the WACA where I have been his state coach (I am currently the State U19 Head Coach), as well as on a personal level. There were three themes shared by Craig in his presentation to Teague. His work ethic, his love of the 'battle' and how he thrives on being challenged, and what a great team man he is. All three of these sentiments I agree with."
Click here to continue reading all about Teague's success.
Our Emergency Services Cadets worked in teams this week. Cadets worked on learning the NATO Phonetic Alphabet, survival when lost at sea, camp charades and drill.
We had some very interesting conversations as to what is most important when lost at sea! There were lots of nervous giggles learning how to do drill (march). We have some fantastic actors in Cadets as we acted out our charades.
It was such a fun afternoon, and we can't wait until we are all back together.
Year 11 ATAR Human Biology class doing an experiment to determine the optimum conditions for catalase reactions. They used the liver as a source of catalase enzyme and altered the pH of solutions.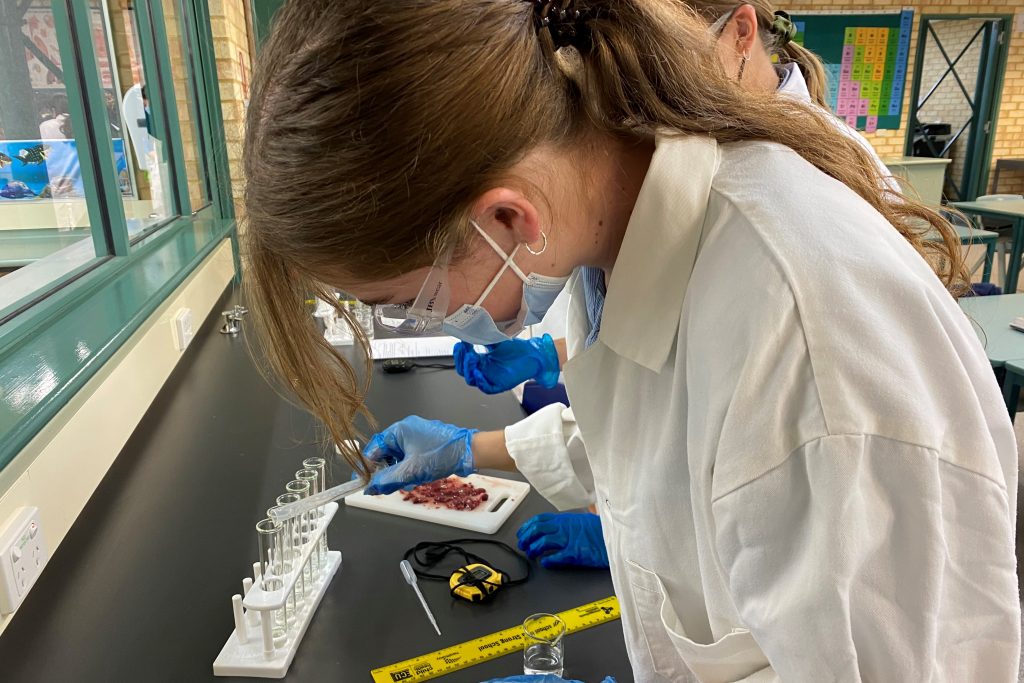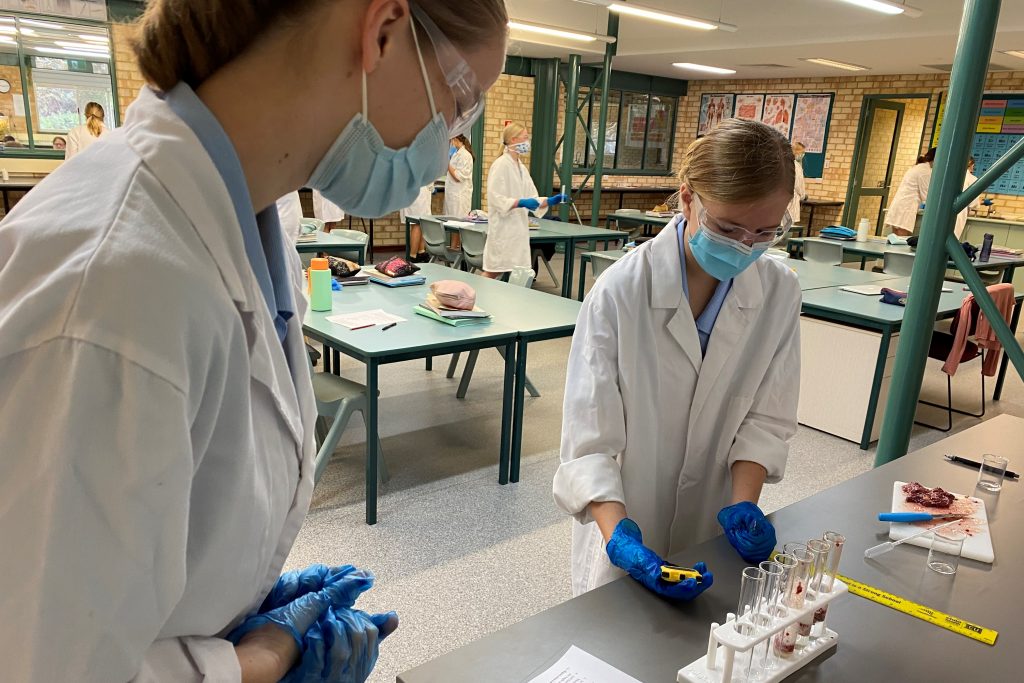 Congratulations Daniel Monteiro Pais - Year 11
on achieving your Bronze Duke of Edinburgh's Award. This is a true testament to your dedication and commitment.
Year 9/10 Outdoor Education
In Year 9/10 Outdoor Education elective, students have been investigating basic camping skills inclusive of shelter, navigation systems, as well as camp cooking. In a practical context, students researched simple meals which were able to be prepared on a Trangia cooking system. Parameters included base nutritional value, time of preparation and cooking, ease of waste disposal, and practicality for packing (food preservation). Students' options ranged from noodles, pancakes and mini pizzas! Well done to all students!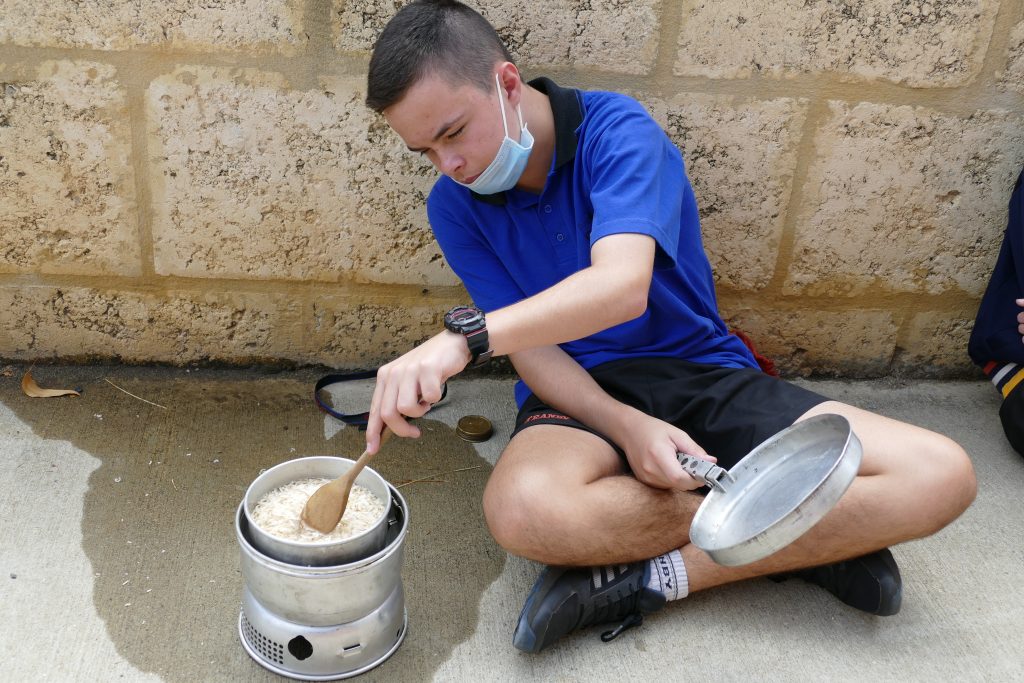 Stephen Morrison – College Counsellor
CONSIDER THE CONTEXT
How do we learn coping strategies?
What we have tried ourselves.
What we have learnt from others.
If we have not had the experience in the past, we may not know how to cope with it. Additionally, if we have not had people in our lives to model healthy and appropriate coping strategies, then we may choose harmful ones, while we are trying to learn what works for us. To complicate the matter further, all of us have individualistic needs when it comes to our distress.
For example, when distressed: I may crave food, you may not. I may socialise, you may not. I might hate exercise, you may love it. I may stay at home, you may go out. I might hate sand, you may go to the beach. I might listen to music, you may prefer quiet. I might want screen time, you may avoid it. All of this may change over time, sometimes with no predictable or consistent pattern.
WHEN IS THE BEST TIME TO LEARN?
The best time to learn our coping strategies is generally not when we need them. However, the paradox of distress is that when everything is going well, exploring how we cope is not likely to happen, due to not being relevant, therefore not compelling enough for us to give it any attention. To summarise I am going to offer you a light-hearted example of what I mean:
Mr Morrison: 'What helps when you are sad?'
Student: 'I don't know what helps when I'm sad, but can I tell you what I was just thinking about?'
Mr Morrison: 'Sure, what were you thinking about?'
Student: 'Funny cat and dog videos on YouTube!'
Suffice to say this conversation veered a little off track, but we got there in the end. I often say that if we are distressed, we need comfort (whatever that is for you), though if we are too comfortable we need some distress (burpees?). If you are currently feeling 'comfortable' (hard with so much going on around us), I believe that spending time reflecting on how we cope with challenging situations and emotions, even though it may hurt, will allow us to function better in the future. If you are willing and able to do some of this difficult work, here are some things to consider:
What do I need if I feel angry, anxious, ashamed, rejected, lonely, grieving etc.?
If I feel down what helps to bring me up?
If I feel escalated what helps to bring me down?
If I'm distressed, what do I find comforting?
If I'm distressed what are some harmful behaviours/activities that I need to be cautious of?
If I'm distressed, do I want:
People or not?
Quiet or noise?
Inside or outdoors?
Activity or stillness?
Sleep or awake?
Food or not?
City or nature?
None of this is learnt over night and a lot of us have not had the experiences or guidance to know how to cope effectively. Though if we can all do some of this difficult work we will be better equipped to model and teach a range of healthy coping strategies so others can learn from us. The better we all cope with hurt, pain, suffering and distress the less damage will be done as a result.
It is important for me to say that our ability to cope with distress is, and always will be, a work in progress. I am not perfect. I hate when I project my distress onto others. Though the least we can all do is reflect and work on it to make it less likely in the future and become better people as a result.
Harmony Week – Everyone Belongs
Week 8 was Harmony Week and we celebrated our diverse backgrounds with activities, challenges and storytelling. Students from K-12 also wore the colour orange which signifies open communication and helped raise awareness about the importance of respect and inclusivity in our community.
We had a variety of activities from childcare to Year 12. A short highlight list of some activities includes:
Junior School were able to taste an Indonesian drink called 'Es Buah' (Iced fruit drink) as a way to experience another countries' cuisine. The response from students was very positive! They all lined up at the drink stall to collect their cup and spoon, which they needed to scoop out the fruit and jelly pieces. Most students decided the taste was 'Enak!' (delicious)Year 5s & 6s completed the Harmony Week Challenge where students would teach some words to other students in their home language, I had great fun learning French, Malaylam, Hindi and Thai!
Year 11 Marra won the 'Get to Your Multicultural Staff' quiz.
Year 8s were taught how to dance the Gaba-Gaba dance using bamboo sticks by Ms Mangan.
Both Senior and Junior School library featured Harmony Week book collections.
Behrad Kamran in Year 11 performed a traditional Persian instrument (tanbur and setar) that he taught himself!
Senior School created a short Harmony Week assembly item.
The international nature of all our foods was highlighted in our canteen menu.
One of the most interesting parts of Harmony Week was the family survey we sent home and discovering the diversity of heritages we have in our College. Over 250 people participated, and we thank you for sharing your stories!
ACC SWIMMING RESULTS
Our Senior School students had the opportunity to participate in an Inter-school Swimming Carnival that was conducted by ACC in an alternate format this year. Students had to be registered members of a swimming club and meet specific cut off times to be nominated into this event. Congratulations to the following students who represented our College incredibly well in their Age Championship Carnival: Charlotte Vreeken & Imogen McRae – Year 7, Toby Hughes & Jamie McRae – Year 8, Alyssa Shackles & Aaron Rocke, – Year 11, Zoe Shackles – Year 12.
This carnival removed the barriers of divisions and allowed students to swim in a highly competitive carnival. A special mention to Aaron Rocke who put Tranby College in 5th place with 36 points across his events and Zoe Shackles collecting 8 points with her events allowing the College to sit in 10th place in the U17 women's team scores.
ACC ALL STARS SWIMMING TEAM
Due to Aaron's achievements at the ACC Swimming Carnival he has now been identified as an ACC All Stars Swimming Team member for 2022. This is a tremendous achievement and we congratulate him on his efforts.
ACC REPRESENTATIVE CRICKET
Corey Wasley was not only selected into the ACC Representative Cricket Team but was nominated as the Captain. The ACC team played the Combined Government Schools' team at Murdoch University Cricket grounds on Thursday 17th March and Corey performed to a very high standard, he took 3 wickets and made 114 runs.
INTER-HOUSE SPORT
Students have been participating in a variety of sports on Wednesday afternoons playing: badminton, basketball, volleyball, spikeball, lacrosse and ultimate frisbee. This was a fantastic opportunity to not only enhance physical, social and emotional health but also allow students a change to connect as a year group and build a sense of House Spirit.
To conclude the Inter-house sporting competition the overall House order is:
1st Bilu – 247 points
2nd Budjar – 234 points
3rd Karla – 215 points
4th Marra – 193 points
Congratulations to Bilu for winning the Inter-house Sport tournament.
2022 KIC Youth Art Awards
Congratulations to Alysha Bender, one of our very talented 2021 Visual Art ATAR students, who won the Kwinana Industries Council President's Award at the annual KIC Youth Art Awards for her artwork 'Freedom'. Congratulation also to Ellen Rattray, Year 11, who received a Highly Commended in the 2D Visual Art category for her artwork 'Blooming Lust'. With 12 participating schools and over 110 artworks entered for the exhibition this is a huge achievement and a fantastic reward for their hard work and dedication.
Other students who were selected for the exhibition and had equally impressive work on display were former students Nicola Duckham, Amy Greenash, Isabelle Hardwick and Rhiannon Mills. Alongside current students Kelsey Waddington, Keara Braedon, Lucca Kent and Hannah Awang.
Congratulations to all the students.
To see the student artwork please open this link.
We are excited to announce that our Music Department has secured a new Woodwind Tutor who is able to teach flute, clarinet, saxophone, and oboe. If you are interested, please find the application form under Senior School Music on our website or see Ms Wilker in the Senior School Music room. Lessons will commence at the start of Term 2. Weekly lessons of 30 minutes will take place during school hours.
Music Production classes will also commence in Term 2. You have the option to enrol in individual Music Tuition (the same as instrumental lessons) or you can choose to be part of a very affordable small group class.
If you would like to learn how to write your own songs or you are interested in beat making, you will be amazed by what Ableton software can do. We use this program at Tranby College as part of the Music Tuition Program. Anything is possible, be as unique and experimental as you dare to be! Have a quick peek at Ableton – watch what it can do.
Behrad Kamran – Year 11 – plays the Kurdish Tanbur
The Kurdish Tanbur is an instrument that dates back to 3000 BC and is considered to be Kurdish-Iranian. It has a unique playing style which all 5 fingers pluck the strings at a fast pace to produce one continuous sound. Many know this to be a sacred instrument, holding religious ties to it, they are thought to be a branch of Sufi Mystics. They would form huge gatherings and perform, what is considered to be mystical music or as prayer.
This year, we are very excited to announce that we have secured Kevin Bynder as our Artist in Residence. Kevin is a well-known local indigenous artist. Kevin has been an artist for over 20 years and has commissioned work for the West Coast Eagles, Fremantle Dockers, Port Adelaide and Perth Scorchers. In addition, he has created a collectors stamp with Australia Post, items for the Perth Mint and has painted murals at Elizabeth Quay.
Kevin will be working alongside our Visual Arts Team (Ms Gill King, Mrs Leonie Hanna, Mrs Louise Hardwick and Mrs Danielle McLernon) to create a 'Celebration Sculpture' for the Colleges' 25th Anniversary, incorporating the elements of our Houses, water, air, fire and earth.
Kevin will be working with the students during the first two weeks of next term with completion and installation of the sculpture to be finalised later in the year.
How to speak to kids about COVID-19 vaccines