16th September 2022 (Week 8 Term 3)
Tuesday 20th September – Year 10 Keys-4-Life Program
Tuesday 20th September – Years 7-11 Philosothon Competition
Wednesday 21st September – Year 10 Keys-4-Life Program
Thursday 22nd September – PUBLIC HOLIDAY
Friday 23rd September – Founders Day Assembly – 11:00am
Friday 23rd September – Kindy – Year 12 Grand Relay – 12noon
Friday 23rd September – PP – Year 6 Learning Journey – 1:00pm
Friday 23rd September – Colour Run commences – 1:00pm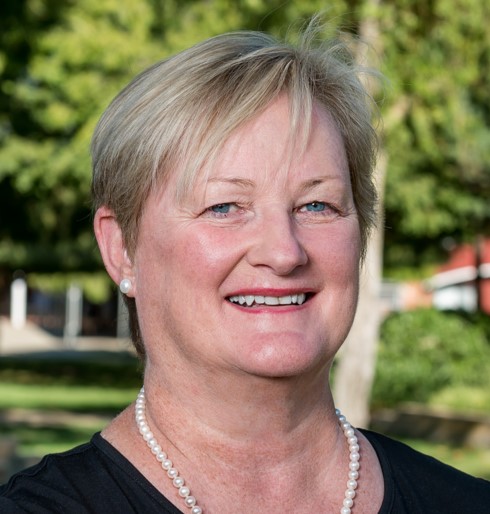 Tranby Fair – so much to celebrate
My sincere thanks are extended to the Tranby Community for coming out in such strong numbers to our 25th Anniversary Fair last Saturday afternoon. I was always optimistic that our organisation would be up to the task and that our families would be keen to attend. We were blessed by the weather, and even with the football not starting until 5:30pm – allowing our numbers to swell. There were too many highlights to mention here. I was so impressed by the art exhibition in the Multi-purpose Hall and all the displays and stalls in there.
My heart-felt thanks go to all Tranby staff who supported the event so positively. Whether they were selling raffle tickets or manning stalls, I was incredibly proud of them and even more so because of their extravagant talented singing as part of the Staff Choir!
As always, we were delighted to welcome local member for Baldivis, Reece Whitby, to our event to draw the winning ticket on his donation of a scooter and helmet.
Thank you to our parent volunteers who facilitated with the creation of stunning raffle prizes or who assisted on the day in the photo booth or on stalls. We were thrilled to have one of our fathers, Luke Casserly, open the event with an acknowledgement of country. We were also delighted to see so many former students return to the College to share in the fun, and we thank those talented alumni musicians who entertained us.
Finally, while I am grateful to all staff, I wish to make a special mention of our Events Co-ordinator, Faye Capewell for her logistical genius, our Marketing Manager, Alison Kelly for her incredible rallying of the troops, and our Grounds and Maintenance Team, Roxanne Bowen and Cameron Smith for the planning, setting up and packing up – a great team effort!
For details of prize winners and how to access photos, please click on this link.
Notification of any change of enrolment status
We are aware that family circumstances change and that some our students may be leaving us at the end of the year. Because of unprecedented demand for enrolment places at Tranby for 2023, can I ask parents to let us know of their intentions to leave as soon as possible as we have many families now on our wait lists, especially those looking at Year 7 places for next year.
Thank you for your continued support this term. I do hope you have had time to complete our whole of College MMG survey, as it provides vital input for us in shaping the future.
Have a great holiday.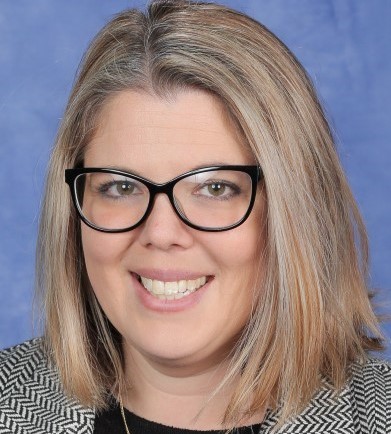 MMG
A friendly reminder to complete the MMG survey. A link has been sent from MMG to the College parent community. If you have not received yours as yet, please check your junk or other folders before contacting the College to arrange for another link to be send. Information received in this survey will be used to inform the future direction of the College and is therefore exceptionally important that we receive responses from a wide section of the College Community. Your confidentiality is assured.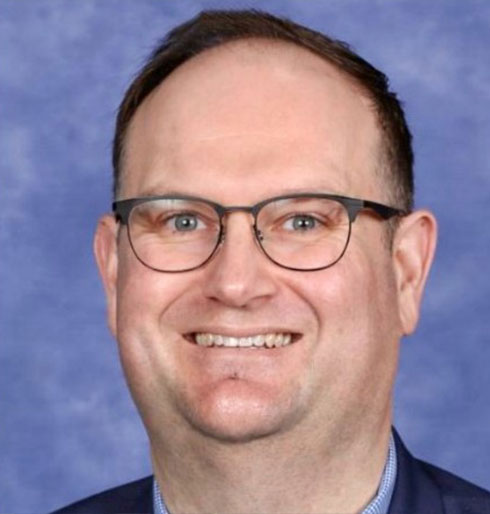 Director of Learning and Innovation
CHANGES TO DEVICES FROM 2023
Over the past few years, there has been much research, innovation, and development in using technology in education. When I think about my first computer, it was an old Commodore 64 that ran off cassette tapes. Computers did not change that much back in the 80s, but as we moved through the decades to now, the developments in IT have exploded, and at Tranby, we found ourselves at a crossroads. Do we continue with our existing learning device and system, or do we look at all the possibilities – existing or new, familiar or different?
We decided to look at all of the possibilities. Current research into the use of computers in education has identified three key factors:
Portability – allow the learner to take their learning out of the classroom and use the technology to support the teaching and learning in different ways that traditional devices do not allow for;
Flexibility – providing students with a mix of devices from a desktop or laptop to a tablet offers them the best possible options that allow for personalisation of the learning experiences.
Digital Ink – being able to 'write' with a pen-like object helps the learner with deeper knowledge processing. People who type notes or documents have the same level of recall of facts and figures as a person who writes, but a person who writes can process the information at a deeper level, making their learning richer;
Based on this, we decided that the way forward was a tablet or a 2-in-1 device. Then it was a matter of selecting which platform and which device.
Together with a group of staff at Tranby, we evaluated Google Chromebooks, iPads, Microsoft tablets, and 2-in-1 devices. It was apparent that the Chromebooks would not meet our immediate or very close future needs. Upon comparing iPads and Microsoft, we felt that the Microsoft option would allow our middle-primary to Years 11 and 12 students the best of a tablet and desktop experience. Due to its application-based system, the iPad would not suffice all our needs. Upon evaluation, as a school, we selected Microsoft Surface as our new device.
From 2023, students in Early Learning (K – 2), will still have access to Apple iPads as we feel that the application-based platform works well for our younger students. Students in Years 3 to 6 will transition to a Surface Go with a keyboard, digital pen and bumper cover. Students in Years 7 to 12 will transition to a Surface Pro with a keyboard, digital pen, and bumper cover.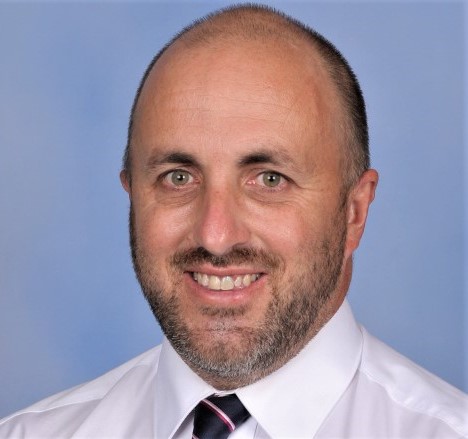 The past two weeks have seen a raft of opportunities for our Senior School community, such as the Tranby Fair marking 25 years of Tranby College, YOH Fest, the ACC Athletics Carnival, the Year 9 Dinner Dance, as well as Prefect applications and subject selections. It seems there is no such thing as a "quiet" week at Tranby. My thanks to the parents who journey with the students as they embark on their time at school – for extinguishing fears and for encouraging enthusiasm. Additionally, as our Year 12s close in on their final assessments, we are starting to see that for some, the realisation that school is almost complete is upon them. My only piece of advice to our departing Year 12s is to continue to be the best version of yourself and that you will never be defined by a number. I urge you to seek out your teachers who are here to assist you, there is no time like the present to consider this.
In my last newsletter piece, amongst other things, I wrote about Respect and the notion of respecting ourselves before respecting others. I encouraged our students, and the broader community, to consider the perception of ourselves that we give to others based on our actions. Over the past week, I've had the privilege to interview prospective College Captains as part of the Prefect application process. Within this, we asked students which of the College Values resonates with them the most. Overwhelmingly, the value of Integrity was held in the utmost regard. When asked to define this, students effectively said that integrity is being honest and truthful, even when nobody is watching. That is something that we should all strive to do, always, as this epitomises self-respect. I further encourage our College community to practice respect, as this inherently practices integrity.
A vital component of the Tranby College approach to education is that of wellbeing. Wellbeing takes on many forms, but ultimately, is about being in tune with our mental condition and taking steps to be proactive within this space. This week, the Pastoral Care team collaborated with stakeholders to host Wellbeing Week. Students have had opportunities to participate in various activities, exercises, and social opportunities to enhance their wellbeing. My thanks to the College community for supporting this highly valued event in our calendar.
With our holiday period only a week away, I wish each family a restful break with time spent together as families. To our Year 12s and their examination block, look after yourselves and acknowledge that your best is more than enough.
I look forward to welcoming you all back amidst the excitement of Term 4.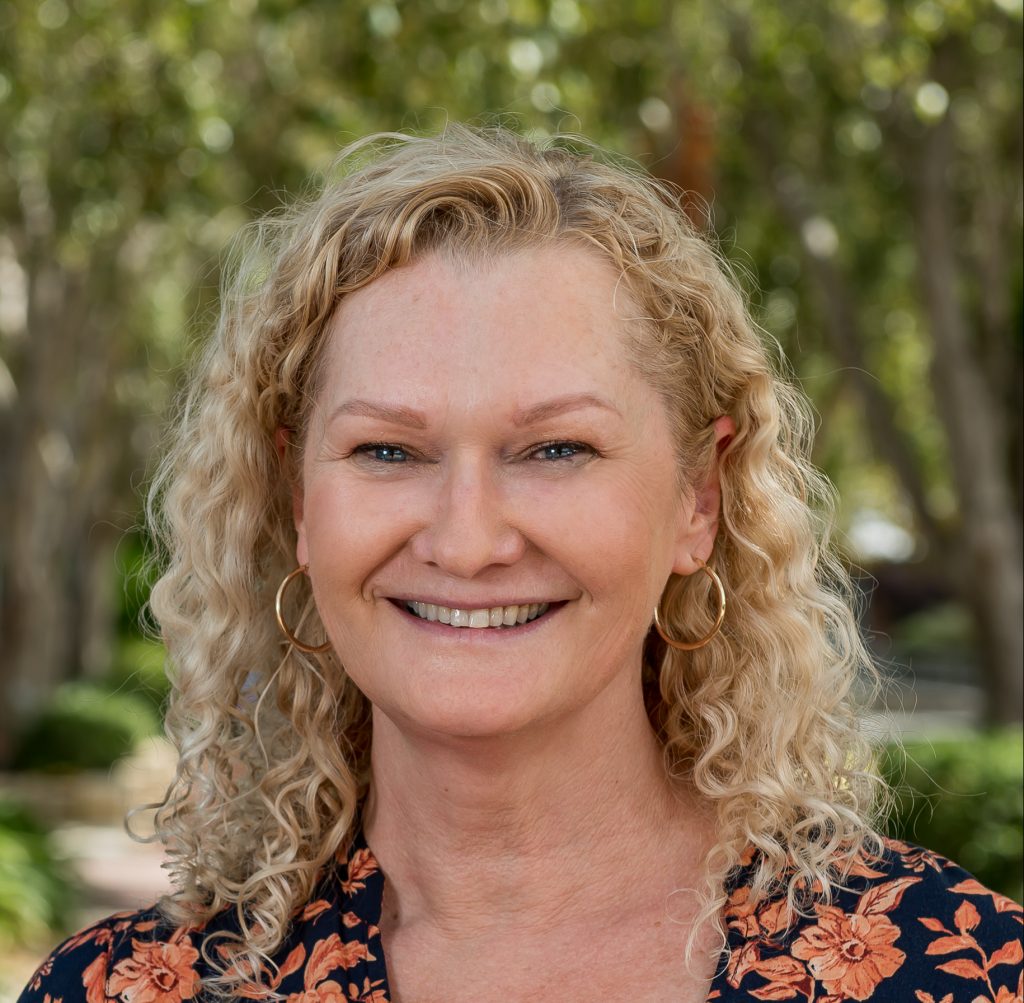 This week, we welcomed back Mr Viviers from his Long Service Leave. Mr Viviers spent time travelling with his lovely family, enjoying the many wonders of our beautiful state. Mr Viviers has been very busy on his return and has been finalising the details of our Colour Run, which he will be sharing with you all over the next couple of weeks. Make sure you stay tuned as this will be a very exciting event in the College Calendar!
On Wednesday, we were blessed with beautiful weather for our Pre-primary to Year 6 Junior School Athletics Carnival. The Tranby spirit was certainly on display as students cheered on competitors, encouraged each other and gave their all in the events. Parent attendance was wonderful, and staff worked tirelessly to ensure the day ran smoothly. A big thank you goes to Mrs Barber for her impeccable preparation and organisation which ensured that everything ran to schedule. Medals were awarded for individual performances and SPUD our spirit bear was won by Karla. The winning House will be announced at our next assembly.
Earlier this week, I sent out information to our Junior School families requesting donations for raffles that will be held at our 25th Anniversary Fair on Saturday, 10th September. Each cohort has been provided a theme, and if you are able to assist by donating something small, it would be very much appreciated. The day is fast approaching and preparations are now being finalised. It is going to be a wonderful opportunity for our families and friends to come together and celebrate our fantastic community. I look forward to seeing you there!
Deputy Head of Junior School
As we come to the end of Term 3, I'm extremely proud of our students. The commitment they have shown to their learning is commendable. We commenced the year with our new social and emotional program The Resilience Project, with a strong focus on learning how to demonstrate Gratitude, Empathy and Mindfulness. I am happy to say that these acts of kindness have become a part of our daily routines at Tranby. I would also like to mention how proud I am to work alongside staff who tirelessly work and care for our students to provide them with rich and rewarding learning experiences.
Sport
It has been a busy couple of weeks at the College with many amazing activities taking place, from Swimming Lessons to Golf Clinics as well as our annual Dance Sport sessions.
In addition, this past weekend our Under 12s (Terrors) and Under 14s (Tornadoes) Netball teams have each secured their spot in the Grand Final! The Preliminary Finals were fantastic games to watch, with great teamwork and sportsmanship shown amongst our girls. This is the first time for both teams and the achievement is something to be proud of! The Grand Finals are being played at the Mike Barnett Sports Complex in Rockingham, on Saturday 17th September – Under 12s – 9:00am (Court 3) and the Under 14s – 10:30am (Court 7). For those who can, please come along to support them. Go Tranby!
Colour Run
We have been planning an amazing Colour Run for our K-12 students to end Term 3 on a high note. The fun run will take place on our Senior School Oval with age-appropriate obstacles along the way. Please ensure you provide consent for your child's participation in this colourful event (either via Consent2Go or via the Colour Run sign-up page). For more information please follow this link Tranby Day & Colour Run.
Uniform
I am sure that we are all looking forward to the upcoming holidays to recharge our batteries. However, uniform can be neglected (being the last thing on your minds) this late in the term. I ask that you please ensure your child continues to wear their uniform correctly and with pride until the last day of term, as this sets the standard for when we all return after the holiday break.
Lastly, I hope that everyone can spend time with family and friends during the holidays, and I look forward to welcoming our students back in Term 4.
Spare Parts Puppet Theatre Incursion
Junior School Drama Student Review Hachiko: The Loyal Dog
It kept me entertained and wondering what was going to happen next. Although it was sad in parts, it was a remarkable tale based on a true story about the loving friendship between a dog named Hachiko and his owner, a professor. Heidi W, Year 5
The puppet show of Hachiko is a very interesting show that takes you through all these emotions. I loved the way they used and made their props out of cardboard and things you could recycle. I loved the way they performed it. It inspires me to do puppet acting because they are just so cool. Grace L-S, Year 5
The puppet show had me feeling a huge amount of emotions and my favourite part was when Hachiko got to see the professor for the last time. Noah H, Year 5 
I enjoyed the show Hachiko. It was very nice of the Professor's housekeeper to give him a puppy, the professor loved the dog, and the dog loved him, The dog is very loyal. I thought it was sad that the professor died and Hachiko kept waiting. Tyler A, Year 5
The puppet show on Tuesday was amazing and I really enjoyed it. I thought that Kylie and Shaun did an incredible job. The puppeteering was done well, and the characters were played very well. I loved the emotion Kylie and Shaun used. It was like I was really there in 1923-1935. The creativity was outstanding and the story they chose itself was beautiful. Hachiko is so loyal, and I wish I had a dog like Hachiko. Jasper H, Year 5
On Tuesday we watched a live show with actors and puppets based on a true story about a dog named Hachiko (means 8th prince in English) and his owner. This story was very sad but meaningful. The fact that the story is celebrated to this day made it even more special. Layla D, Year 5
The puppet show was sad. They made me have lots of feelings. It made me sad to watch the dog going through those challenges. Ruby K, Year 5
Junior School Sport Update
JS Athletics Carnival
On Wednesday 31st August we held our annual Inter-house Athletics Carnival in the Junior School. We were graced with amazing weather and overall it was a great day! The Early Learning students enjoyed participating in a range of tabloid games whilst our Year 3-6 students performed in various track events and team games. Well done to everyone who participated on the day and cheered for their House.
Thank you to all of the amazing Junior School and Grounds staff for their hard work in making this carnival a positive experience for our students. I would also like to thank our Junior School parents for their support on the day and in the lead up to the carnival.
This year we also had six school records broken. This is an amazing achievement, well done to the students in the table below.
Congratulations to following students on their individual achievements, please see table below.
Athletics House Shield
1st – Budjar – 3,538 points
2nd – Karla – 3,314 points
3rd – Bilu – 3,154 points
4th – Marra – 2,947 points
Golf Clinics
Over the past few weeks we have had the pleasure of running golf clinics for students in Years 4-6. Our students have been introduced to the sport of golf by learning the basic skills such as driving and putting. Throughout the sessions students also learnt that Golf is as much of a mental game as it is a physical one. A big thank you to Jordan from Golf WA and Mitch Roberts from the Secret Harbour Golf club for running these sessions with our students.
If you would like more information on how you can get involved in golf, please see Mrs Barber.
| | | | |
| --- | --- | --- | --- |
| | | Dale Singleton (2012) 21.86m | |
| | | Bree Howie (2010) 1:30:00 | |
| | | Lailah Frazer (2017) 1:30m | |
| | | Jaya Ingram (2017) 11:51:00 | |
| | | Phoebe Howie (2010) 1:17:00 | Martha McClements 1:10:64 |
| | | Phoebe Howie (2010) 0:15:00 | |
| | | | | |
| --- | --- | --- | --- | --- |
| | | | | |
| | | | | |
| | | | | |
| | | | Declan Fearn-Wannan & Lachlan Morris | |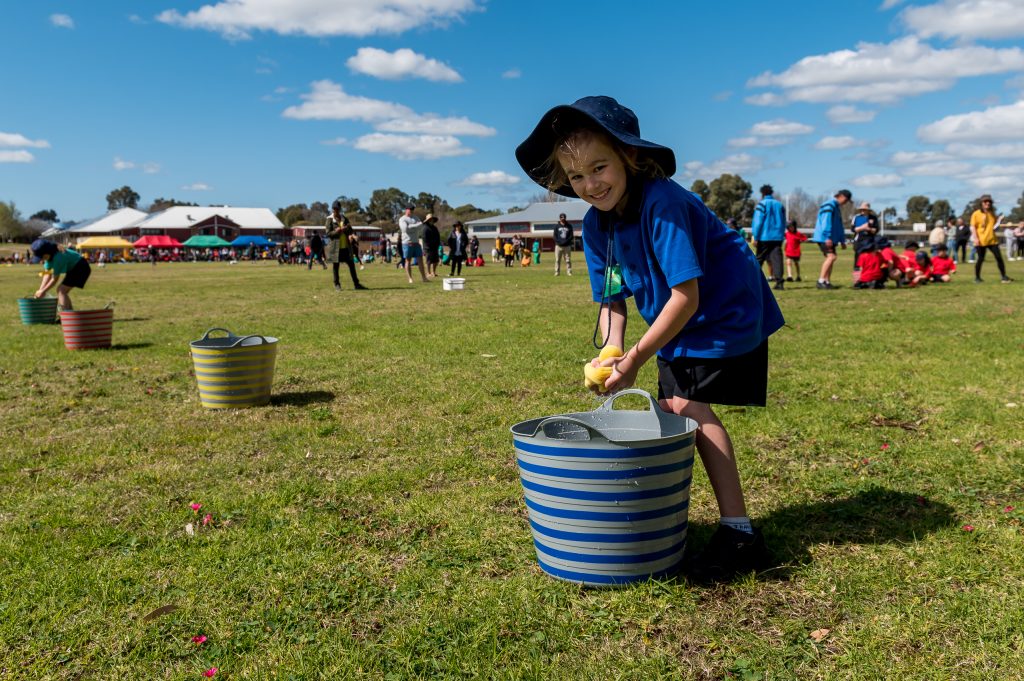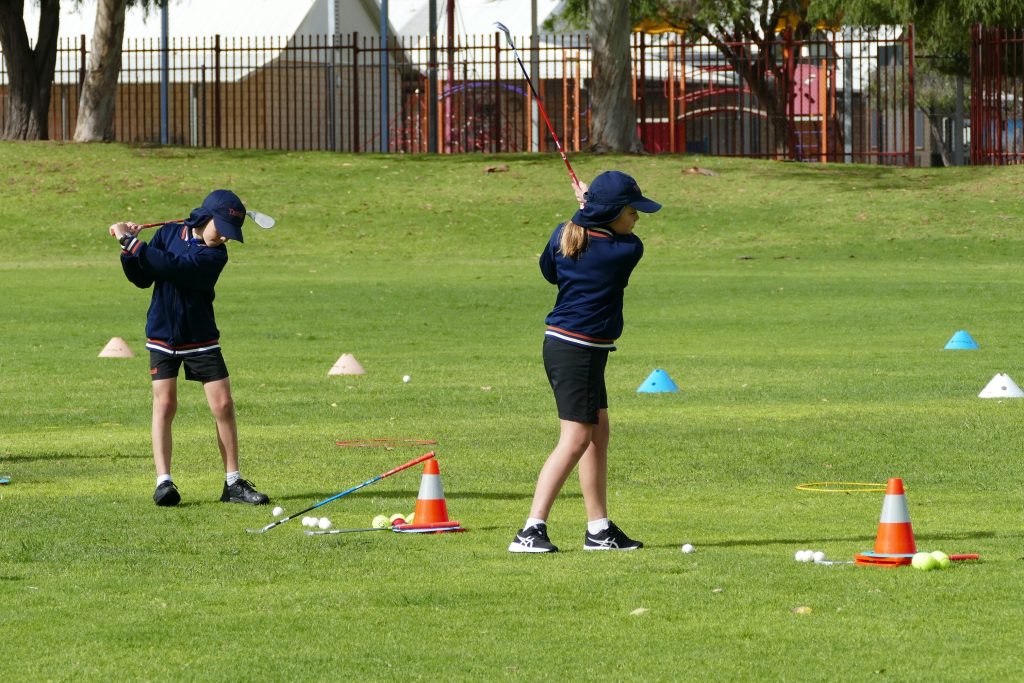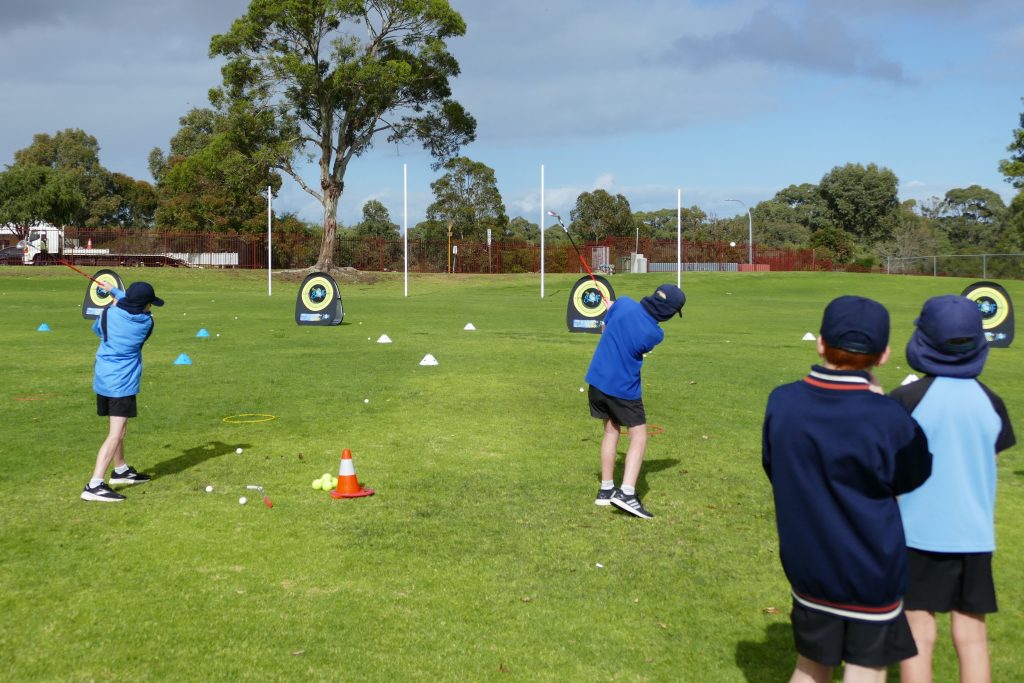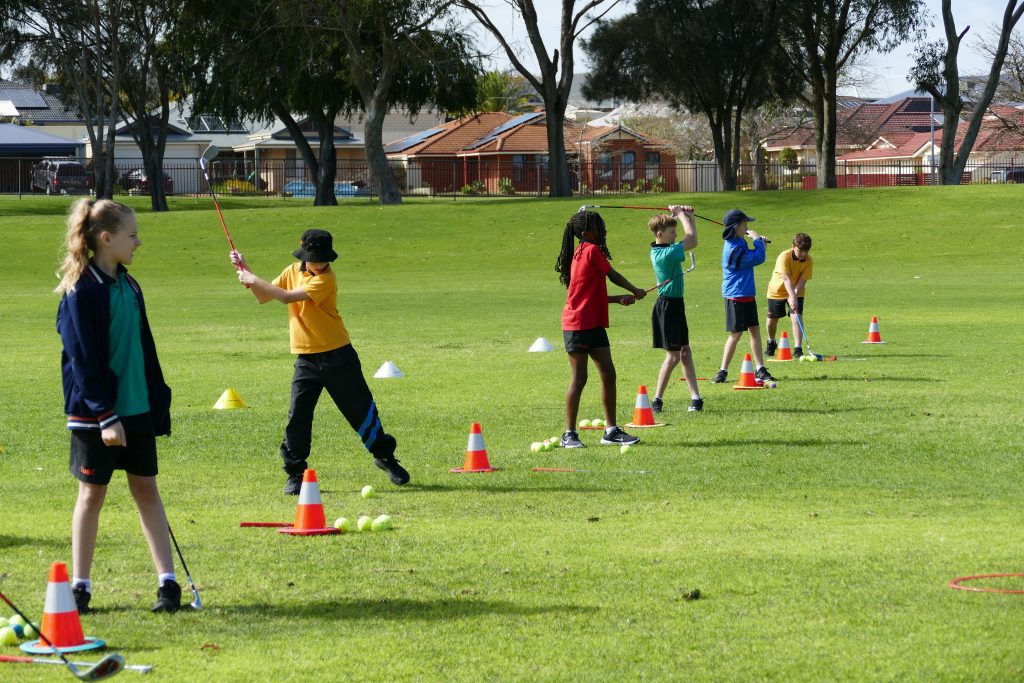 Year 6 student Emiliyah Urbano completed in the Express Dance Challenge in September, receiving  1st place in the Lyrical Solo – Novice and 2nd place in the Hip Hop Solo – Novice, congratulations Emiliyah.
Dreaming with eyes open
What an exciting time we have had celebrating Book Week in the Junior and Senior School Library. We had a number of competitions and events for the children to participate in during the week.
On Tuesday 23rd August, Year 5, 7 and 8 students had the pleasure of listening to the extremely talented author Norman Jorgensen. His picture books, graphic novels and novels are full of adventure and young people escaping trouble.
Some of the comments were:
He was very funny. He told us about his life and why he started to write his books. His books were based on his life and the books were interesting. He was achieving his dreams. Danielle 5C
I thought the author was very interesting. Norman is a very good writer and gave me inspiration. I hope he'll visit again. Jasper 5W
The author visit was good because he was really nice and had lots of stories about his books and family. Also, he had a cool story about his old school.
He was listening to the ABC because he wrote a story to them about his school principal. Jagger 5D
It was so lovely to see the number of parents and other family members who could join us for Books on Blankets this year. The MPH was buzzing with the sounds of stories being shared, and we were also lucky to have a visit from Shona, our Story Dog.
On Monday 29th August, Pre-primary helped Jane Stanton find Wally. He had 'escaped' from a book, and the children completed a scavenger hunt to find all his pictures. Hidden around the Pre-primary playground. Thank fully, Wally is now happily back in his book.
Jane Stanton | Junior school Teacher Librarian
Louise Moreton | Senior School Teacher Librarian
Pre-primary Ausark Wildlife Visit
On Tuesday 23rd August the Pre-primaries had a visit from Ausark Wildlife Education. We are learning about living things and we are especially interested in finding out what they need to be happy and healthy in the environment. Miss Emily Jones brought along lots of exciting animals for us to meet and we all had a wonderful time.
Senior School Sports Update
ACC ATHLETICS
On Monday 5th September the Tranby College ACC Athletics Squad competed at the WA Athletics Stadium against eight other schools within the state. Thankfully, the sun was shining despite the grim and rainy start experienced getting to the venue.
Whilst an Athletics carnival brings students together to compete as a team towards a common goal it is also imperative to recognise individual achievements that occurred on the day. Three of our students ranked in the top five for their gender and age group on the day. Congratulations goes to:
Male U13 – Luca Diamanti 5th place with 36 points
Male U14 – Noah Alves 2nd place with 64 points
Male Open- Mikhail Shaik 5th place with 39 points
A breakdown of overall scores and categories is below. Congratulations to all students who attended the carnival and demonstrated fantastic sportsmanship and athleticism.
Overall Team Score: 7th Place with 930 points
Junior Girls: 8th Place with 180 points
Junior Boys: 7th Place with 228 points
Senior Girls: 6th Place with 261 points
Senior Boys: 5th Place with 261 points
Rockingham Kwinana Associated School Sports (RKAS)
This term within RKAS we have competed across three teams: Junior Girls Soccer (Years 7-9), Junior Boys Soccer (Years 7-9) and Mixed Volleyball (Years 10-12). All teams have come together and have enjoyed the social element of the game.
Next term there is the opportunity to participate in a Junior Boys or Girls Basketball (Years 7-9) team in addition to a Mixed Junior Touch (Years 8-9) competition. This fixture begins in week 2 and will run through to week 6. Please contact Miss Holtham to sign up for these activities.
CROSSFIT
Charlotte and Tony Bartlett from Ironbody Crossfit have been coming to the College on a Monday morning to take the senior students through a four-week functional fitness program. These students have been challenged each week to improve their technique and increase their capacity to complete functional movements efficiently.
The aim of this program is to bridge the gap between gyms and schools, to ensure students build healthy lifestyle habits that they can take with them into their adult life.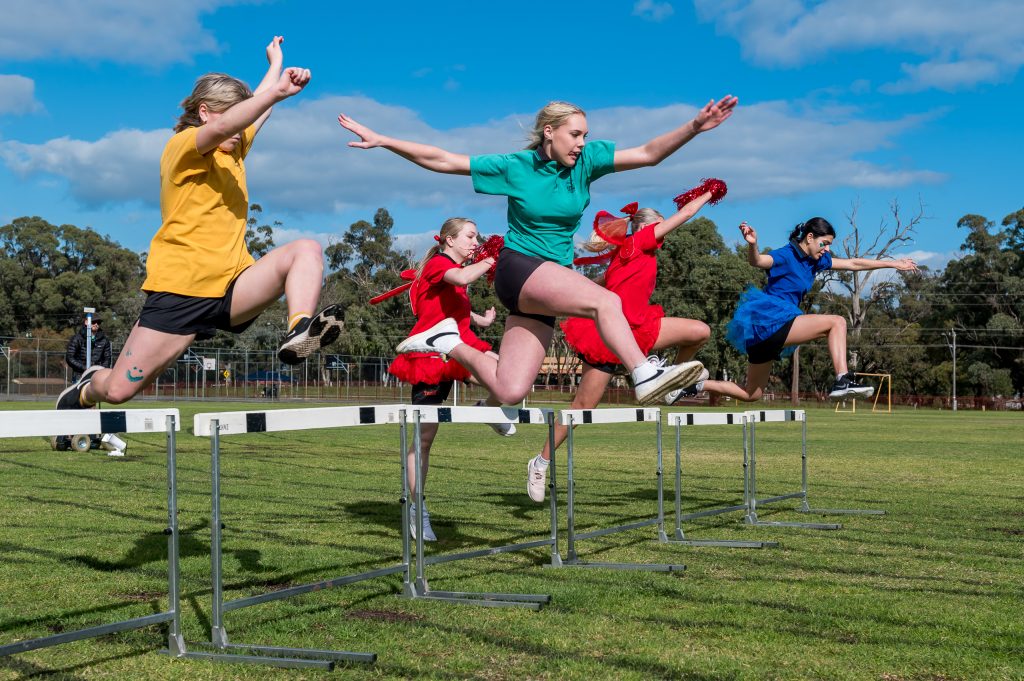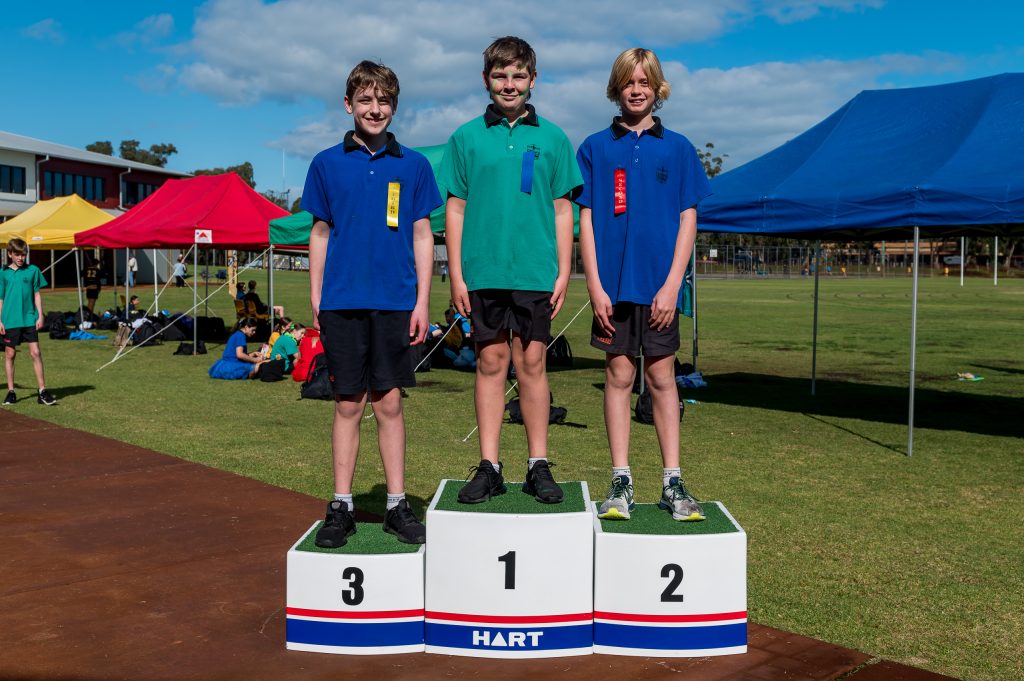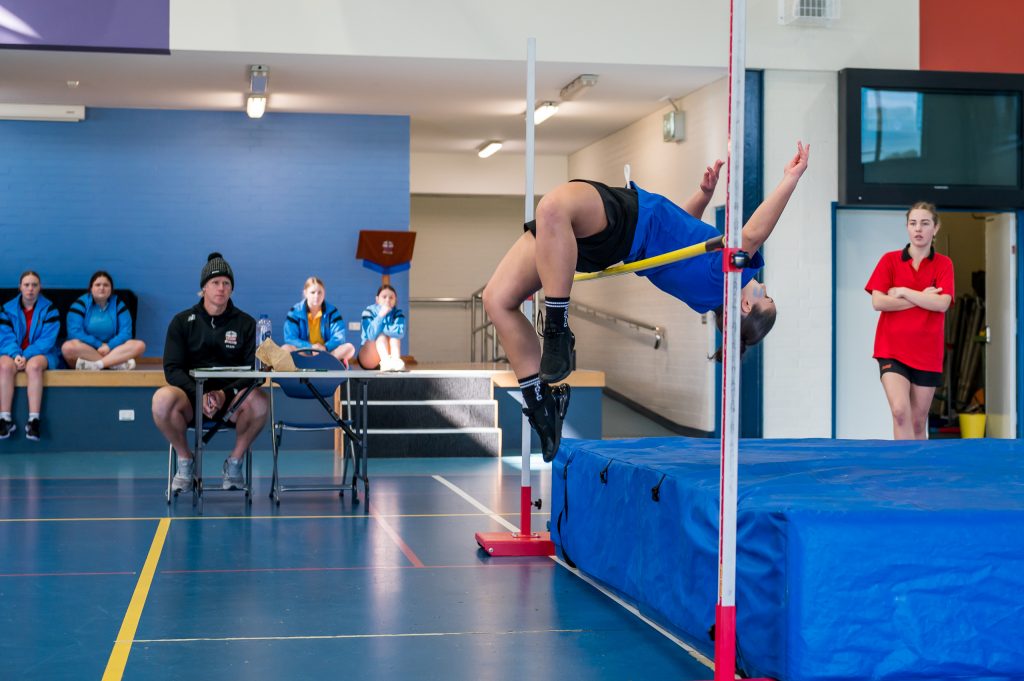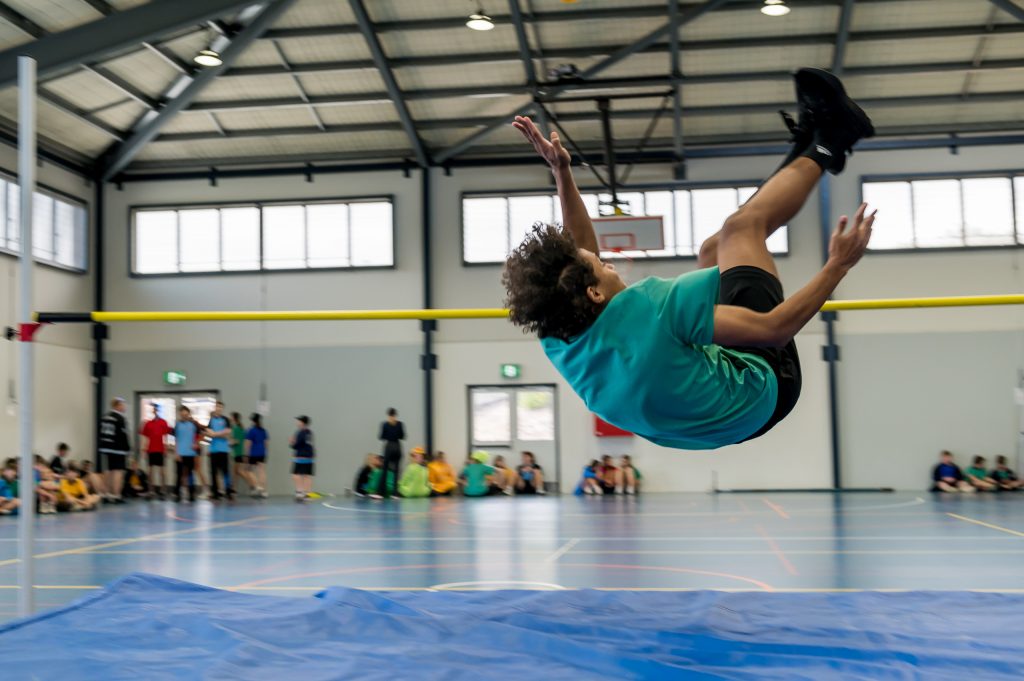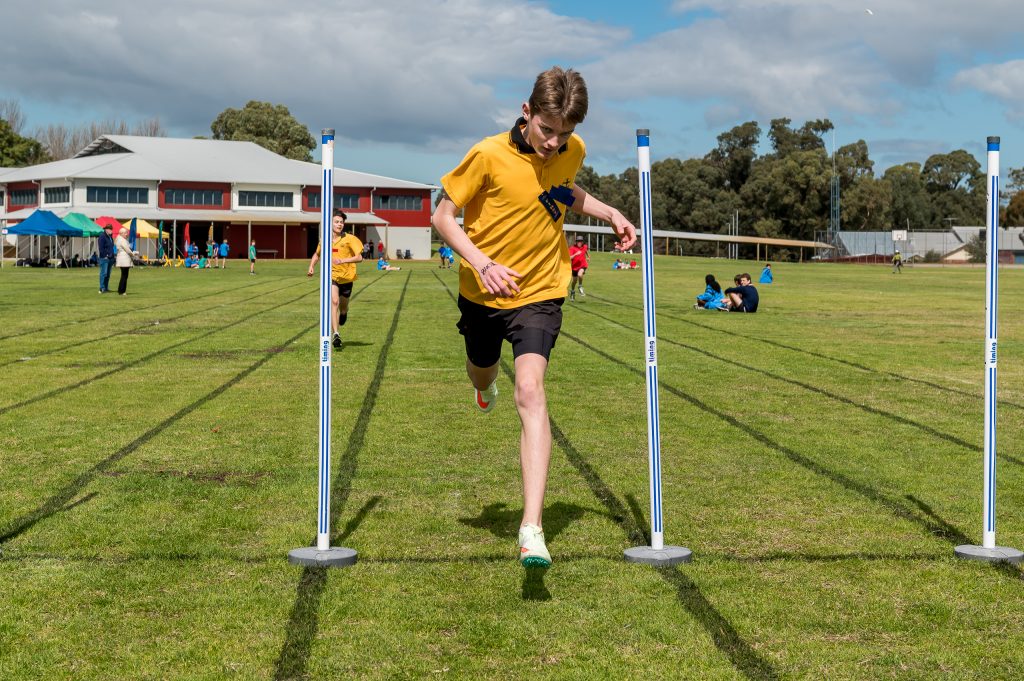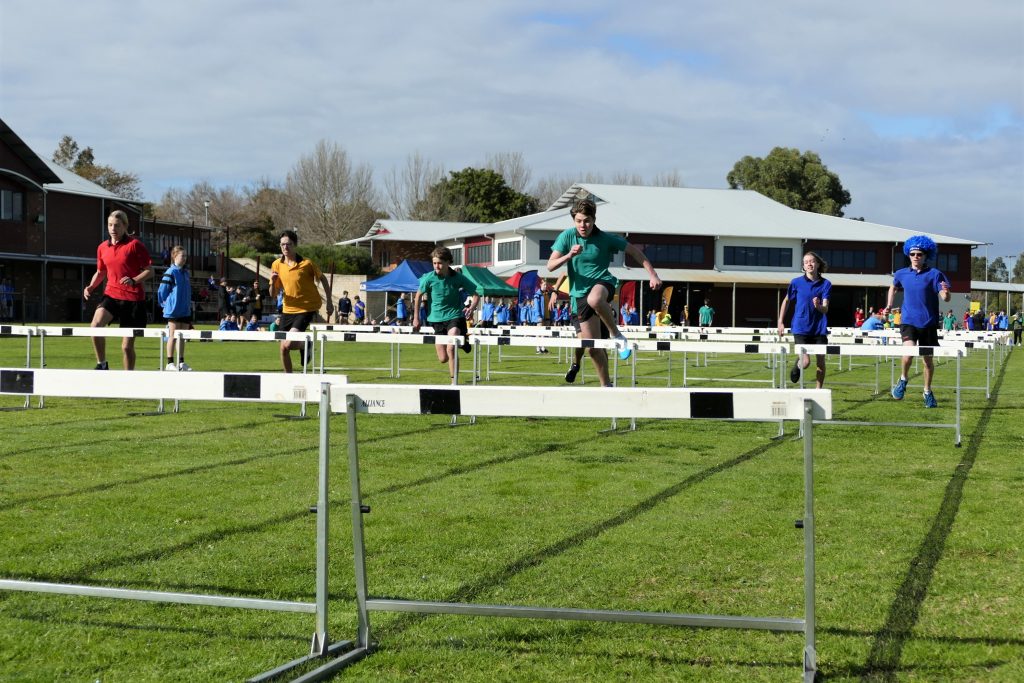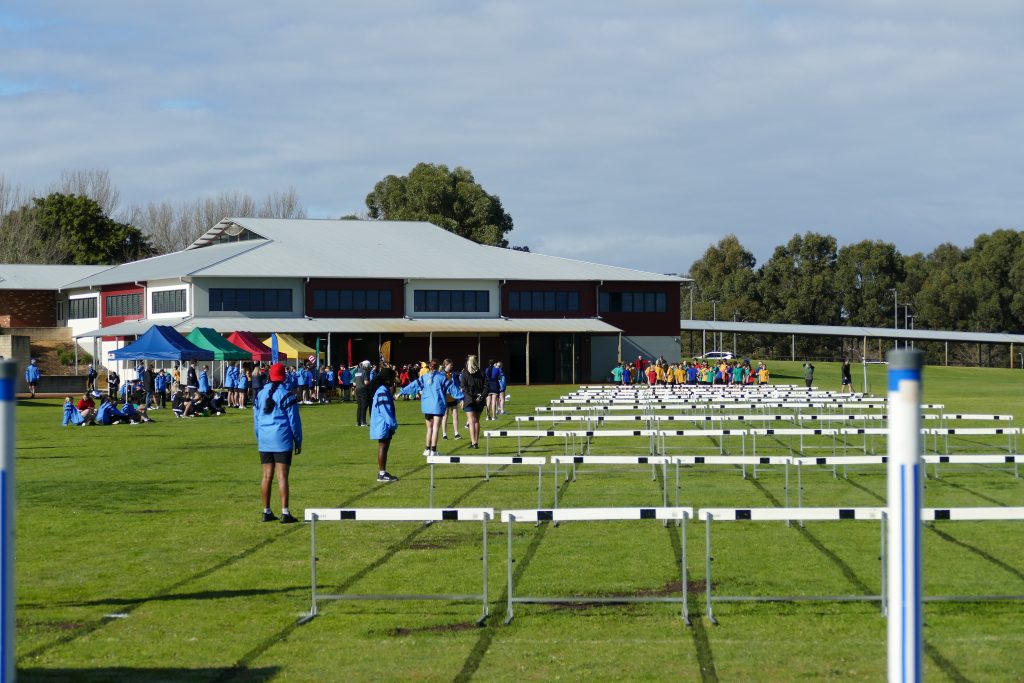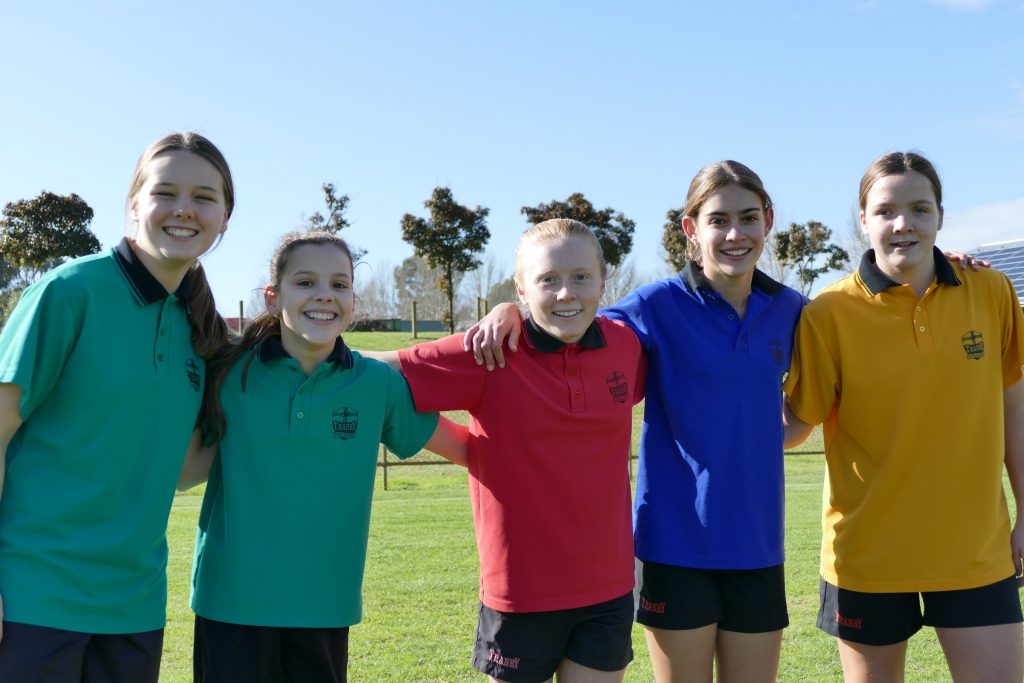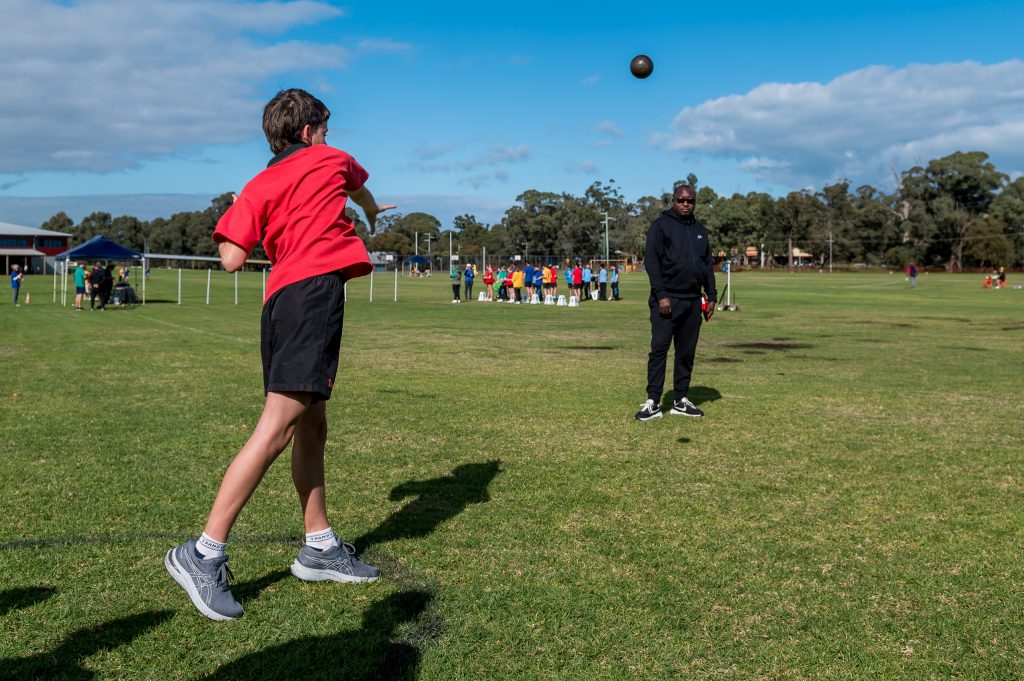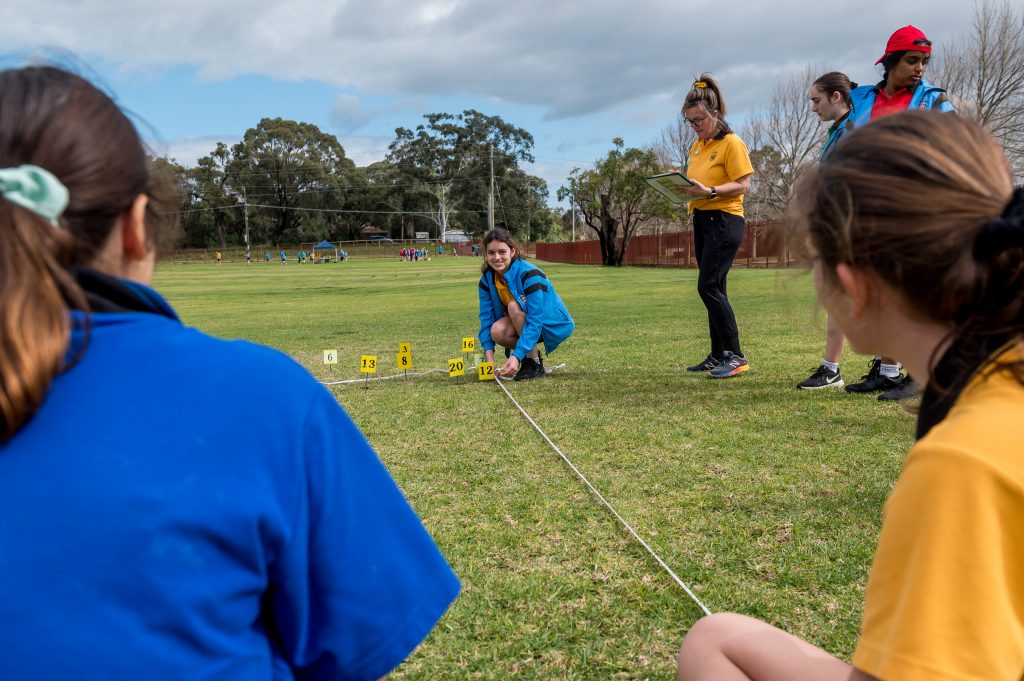 Australian History Competition
Congratulations to Matilda Hill (Year 7) for receiving a High Distinction, Zac Harvey (Year 8) and Corbin Conway-Mortimer (Year 9) for receiving Distinctions in the recent Australian History Competition. The competition tested interpretation and analysis as well as perspective and contestability with Matilda, Zac and Corbin all working above the national average. Congratulations again on a HASStastic result!
Prime Ministers Spelling Bee
We had a record number of Year 7 and 8 students sign up to compete in the first round of the online spelling competition, The Prime Minister's Spelling Bee – a national competition that tests speed and accuracy.
Well done to all the students who competed in the first round, and good luck to Matilda White, Year 7 and from Year 8, Mia Cristodero, Declan Williams and Zac Harvey for advancing to the state finals! We wish you all the very best of luck.
Year 11 Student Achievement
Corey Wasley, Year 11 has been selected, along with past student Teague Wyllie, to attend an Australian U19 training camp at the National Cricket Centre in Brisbane from the 25th – 30th September. Both boys have been named in a wider U19 Squad in preparation for a home series against England in January 2023 and an away series against England in August 2023.
Congratulations and we wish you luck.
Photo credit: Cooper Connolly – Cricket Australia
Last Tuesday 6th September, Tranby Dance Company and Year 9/10 Drama students participated in YOH Fest (Youth on Health Festival) – a performing and visual arts event for West Australian school students. 
We are pleased to report that our students attained the following awards and acknowledgements:
Innovative Choreography for 'Pulse' – Year 11 & 12 Dance piece.
Artistic Merit for 'Belong' by Tranby Dance Company.
And An insightful & creative crafted drama piece – for 'Mind Over Matter' by the Year 9 & 10 Drama class.
Budjar House - Special Guest
Budjar House were very fortunate to welcome Harry Stacey, ex Tranby College Captain 2017 and loyal Budjar House Member, to address the House Meeting last Wednesday.
Harry shared his experiences post Tranby and his determination to follow his dreams of becoming an actor. He is now in the final stages of completing his studies at NIDA and will shortly be out in the acting world.
He spoke fondly about his time at Tranby and how he made the most of every opportunity including sport, academics, productions and the Arts, leadership and service, but on reflection, he wishes he had not worried so much about what others thought of him whilst at school.
Harry told us how he had tremendous support from his teachers and peers throughout his schooling but it wasn't until he left that he really appreciated how non-judgemental and supportive the significant people were to him.
After showing a video clip of the moment in a dance class in NIDA when it dawned on him that he just had to throw himself into dancing and performance, to make the most of the opportunity; Budjar students really understood his message. "Make the most of every opportunity and don't be afraid to give things a go".
After the talk, some students took the opportunity to speak to Harry and asked him some insightful questions.
We would like to thank Harry for coming to speak to the House and we wish him every success in his acting career.
VacSwim - Enrolments Now Open!
Primary School
Enrolments are now open for VacSwim swimming lessons during the summer school holidays. VacSwim offers fun lessons at beach or pool locations. They are a great school holiday activity, and they teach valuable safety skills to help keep your child safe in the water. Enrol at: education.wa.edu.au/vacswim
Secondary School
If your child has turned 14 years old or will be turning 14 years in the same calendar year of the course, you can enrol them in VacSwim so they can get their Bronze Medallion during the summer school holidays. They'll learn advanced survival, rescue, and resuscitation skills to help keep them and others safe in the water. Enrol at: education.wa.edu.au/vacswim
Uniform Shop Holiday Hours
Thursday 6th October
9:00am – 3:00pm