2nd September 2022 (Week 6 Term 3)
Monday 5th September – Senior School ACC Athletics Carnival
Monday 5th Sept – Friday 9th Sept – Years 2-4 Swimming Lessons
Monday 5th September – Years 9-12 Dance Students – YOH Fest
Wednesday 7th Sept – Friday 9th Sept – Years 9 & 10 Outdoor Education Camp
Saturday 10th September – 25th Anniversary Fair – 3:00pm-6:30pm
Tuesday 13th September – KG – Year 12 Youth Focus Workshop – 5:30pm-7:00pm – SSAB Forum – TBC
Thursday 15th September – Junior School IPSHA Athletics Carnival
Thursday 15th September – Year 9 Dinner Dance
Friday 16th September – Pre-primary Assembly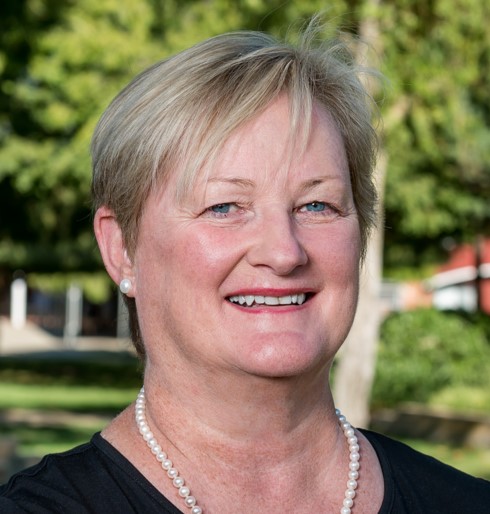 The fair is coming!
As we move closer towards Tranby's 25th Anniversary Fair on Saturday 10th September, it is important to provide details of the event for our current families to ensure maximum enjoyment and comfort on the afternoon and evening.
FORMAT: Like the Twilight Picnic of last year, this event is intended as a picnic where each family can attend at the time that suits them between 3:00pm and 6.30pm. Families are welcome to bring along extended family and friends to enjoy an afternoon of entertainment and relaxation on the grounds. Former students, staff and their families are also welcomed.
There will be food trucks, an ice-cream and coffee van, a Prosecco truck for adults, entertainment with student and staff performers, face painting, petting zoo, games to play – footy goals & ten pin bowling, multiple raffles as well as a climbing wall. As the event will include former families and students, we expect the attendance to be greater than last year and this has guided us to change the location of the fair on campus.
LOCATION: Due to expected larger attendance, the Fair will be held on the bottom oval and in the Multi-purpose Hall (MPH).
Please note, access to play areas, toilets or classrooms inside the College campus will not be permitted on the afternoon/evening for security reasons. Ample toilets, first aid, food and engaging activities will be located on the lower oval.
PARKING: Is available adjacent to the MPH in the usual Tranby Drive car park. Please be aware that there will be limited parking and it may be necessary to park in streets nearby once the lower car park becomes full. I ask that you respect our residential neighbours and avoid blocking driveways, or parking on their lawns. Please remember safety on the roads and consider there will be many children in the area. Security staff will be on duty during the afternoon as will additional staff to guide cars to suitable parking.
Recommendations for maximum enjoyment
Please bring your own folding chairs and picnic blankets to sit on for relaxing on. . While there will be delicious food on offer through the food trucks, don't rely on them entirely for refreshments.
We suggest you bring water bottles and your own picnic. Be prepared for light rain or cooler conditions and ensure your younger children are either supervised by you or return to your area regularly for check ins.
Lighting is being arranged but please note it becomes dark around 6:00pm.
We are looking forward to seeing you all for our 25th Anniversary celebration.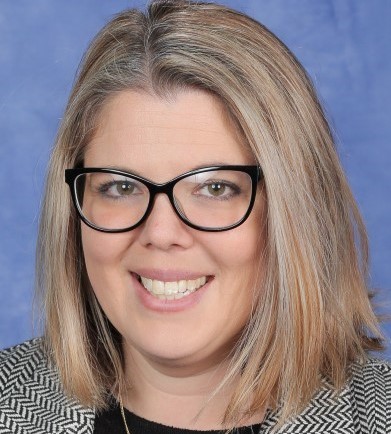 The Resilience Project
On Thursday 1st September, we were lucky enough to have a visit from Phoebe, our School Partnerships Manager from The Resilience Project. It was a great opportunity to showcase what the school has achieved in this program so far this year. I think sometimes, conversations like the one with Phoebe, serve as a great reminder of all the components that go into making a program such as The Resilience Project work. I would like to take a moment to thank the entire College community for how thoroughly the program has been embraced.
In a recent evaluation of the program, the University of Adelaide found that strong outcomes can be achieved through proactive strategies in the school environment. 'Providing the tools and interventions to build resilience can significantly lower the risk of mental illness and buffer the negative effects of stressful life events' (Kohler and Santamaria, 2022).
The full report can be found at the following link: https://theresilienceproject.com.au/university-of-adelaide-research-findings/
MMG Survey
Over the next couple of weeks, the College will once again be undertaking the MMG Survey across the College Community. This survey provides students from Years 6 – 12, parents and staff with the opportunity to reflect on how the College is progressing and highlight what is working well or could be improved. Last year, the information received helped formulate the strategic direction for the College, in addition to highlighting areas of strength and improvement.
It is important to note that the questionnaire is confidential, and all responses will be treated as such. More information will be distributed to parents closer to the opening of the survey.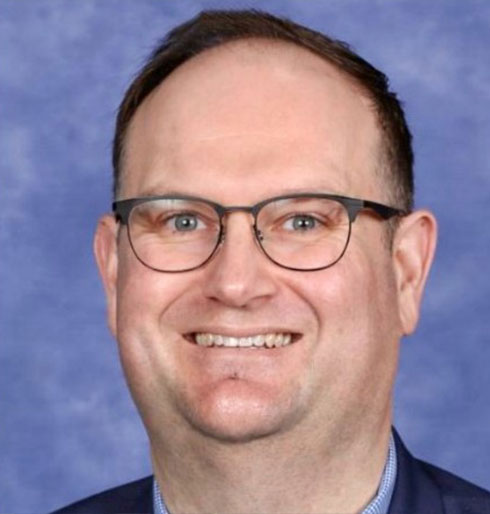 Director of Learning and Innovation
WA EDUCATION SUMMIT
Last week, Ms Carina Fu, Mr Simon Hollingshead, Mrs Jessica Hutcheson, Mr Luis Palumbo and I attended the WA Education Summit, which looked at some of the latest developments in IT in education. Dr David Kellermann, Senior Lecturer at the University of New South Wales, talked about the impact of the various lockdowns on education. Instead of seeing this as a negative, he saw it as a positive as it allowed for innovation in education. He spoke to us about the importance of the Integrated Digital Environment. We are seeing education and schooling becoming increasingly a hybrid model where there is still the traditional face-to-face (or via a videoconference application), but it is complemented with good tactical use of technology. Linda Pitt from Apple Education challenged us to expect more from our technology by empowering our young people to be more in control and engaged in their learning.
Tamara Sullivan, Deputy Principal of Brisbane South State College, challenged us adults to be involved in innovation. She talked about the Diffusion of Innovation and how we are all at different stages of adopting and using technology. While some adults are early adopters, and others are laggards. However, it is not just about teachers and parents; it is the same for children and adolescents. We should no longer be referring to our young people as Digital Natives. Yes, our current students have only lived in a digitally connected world, but they are not born with the knowledge and skills to use computers and other devices; it needs to be taught. We need to teach appropriate use of technology not just at school but at home. Parents need to role model good technology usage. This involves adults having time when we are not on a device but interacting face-to-face with others and our children. An excellent resource to support parents is the eSafety website – https://www.esafety.gov.au/parents. Here you will find great resources to help you with your parenting.
Tranby College is always looking at ways to improve our use of technology to support our teaching and learning. We have many exciting changes coming up in the digital space, and I can't wait to share these with you soon.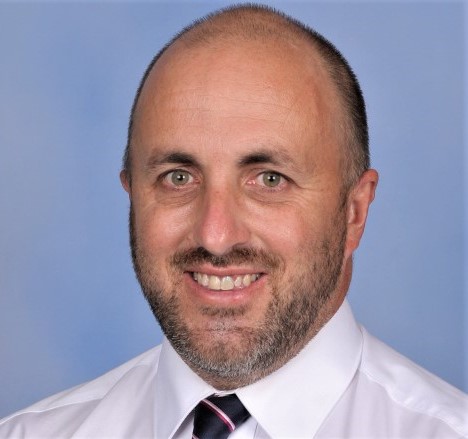 In Assembly this week, we were able to celebrate the multitude of events that have taken place in recent weeks, as well as hear from Year 11 students who have applied for College Captain for 2023. These students all demonstrated exceptional leadership qualities as they addressed their peers in their College Captain Applicant speech, I wish each of you all the best for the remainder of the process. Whilst this is an exciting journey for our Year 11s, it's also a time of reflection for our Year 12s as the end of their time at Tranby draws nearer.
During my address to the Senior School in the same assembly, we discussed the topic of respect. Respect is one of the College values, and of late, some of our community members haven't demonstrated respect, either to themselves or others. We discussed the pillars of respect and how the perception of ourselves is generated by others based on the actions we take part in. I also encouraged our students to consider differentiating between positive behaviours of their peers and potentially negative behaviours. This demonstrates respect for themselves, as well as those around them.
It's also timely to touch base on some personal management concerns that have been noticed around the College campus, which we would appreciate the support of you, our families. In particular, the manner in which the College Uniform is currently being worn is outside the College Policy, with reference to skirt length, earrings, nose piercings, hair not being tied up, incorrect sports shorts, and shoes to name a few. Additionally, we have asked students not to use their earphones or AirPods whilst on campus, meaning not in class as they create a hazard through not hearing, showing disrespect to their teachers and peers when engaging in conversation.
Next week, we see a number of our students participate in the ACC Athletics Carnival. This year, parents will be able to watch the day's activities via live streaming links that are being arranged for the event. Links will be provided via SEQTA on the day. Thanks to Ms Holtham for her organisation and development of our team. We wish the athletes and staff the very best as they compete at the WA Athletics Stadium. Additionally, I'd like to thank Ms Prinsloo for organising the Uniting WA Sleep Rough event which takes place at Tranby this Friday night and my hope is that or students appreciate just how fortunate we are. Finally, to Mr Withers and the Outdoor Education team for their organisation of the Year 9/10 Outdoor Education camp to The Paddock later next week. As you can see, there's so much on offer for our students!
Currently, our Year 10 families are finalising Courses of Study for Year 11 in 2023, which, in turn, means it is almost time for our Year 8 and 9 families to commence their subject selections for the following year. 2023 is undoubtedly an exciting time to be part of the Tranby College community as we look to broaden the subjects available to our students. In our continued desire to personalise the learning of our students, we have developed some exciting new courses and we can't wait to share these with you. I look forward to chatting with families in due course to personalise your learning journey at Tranby.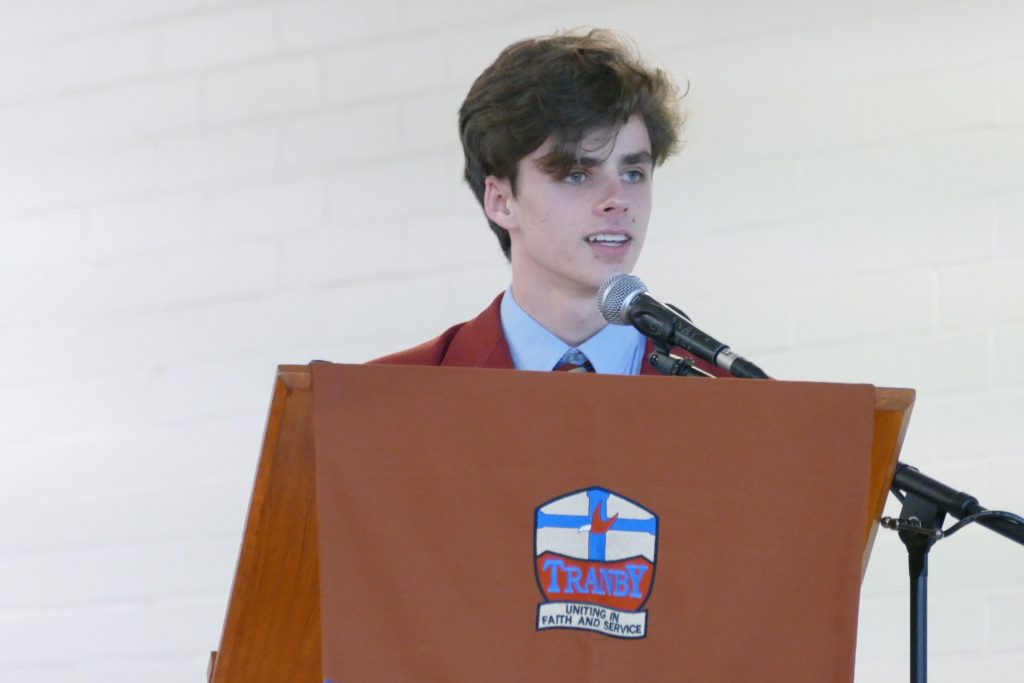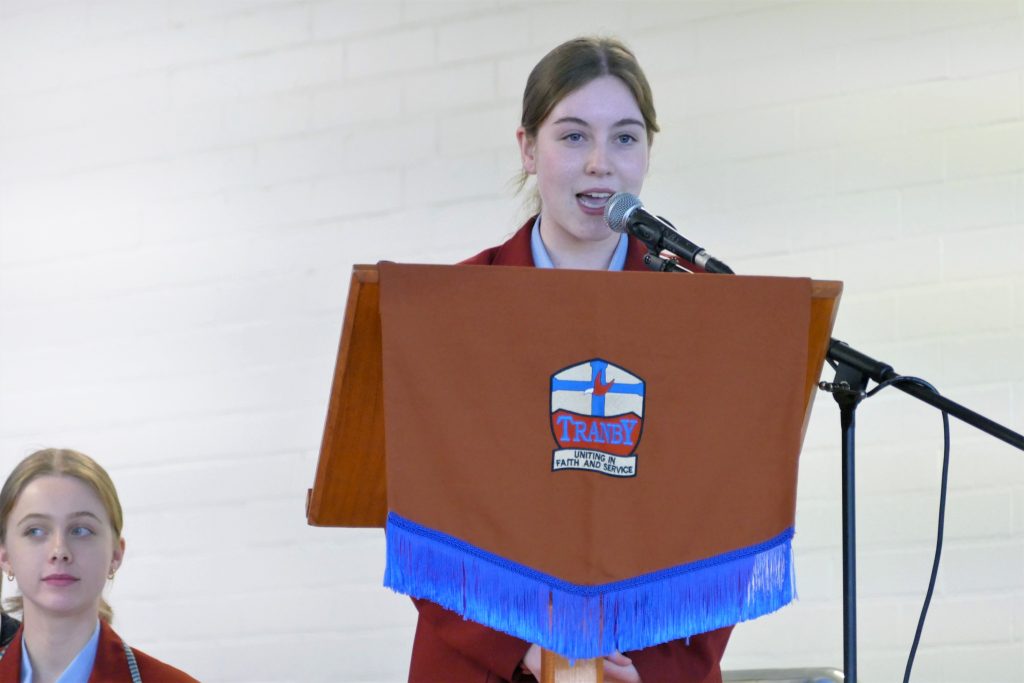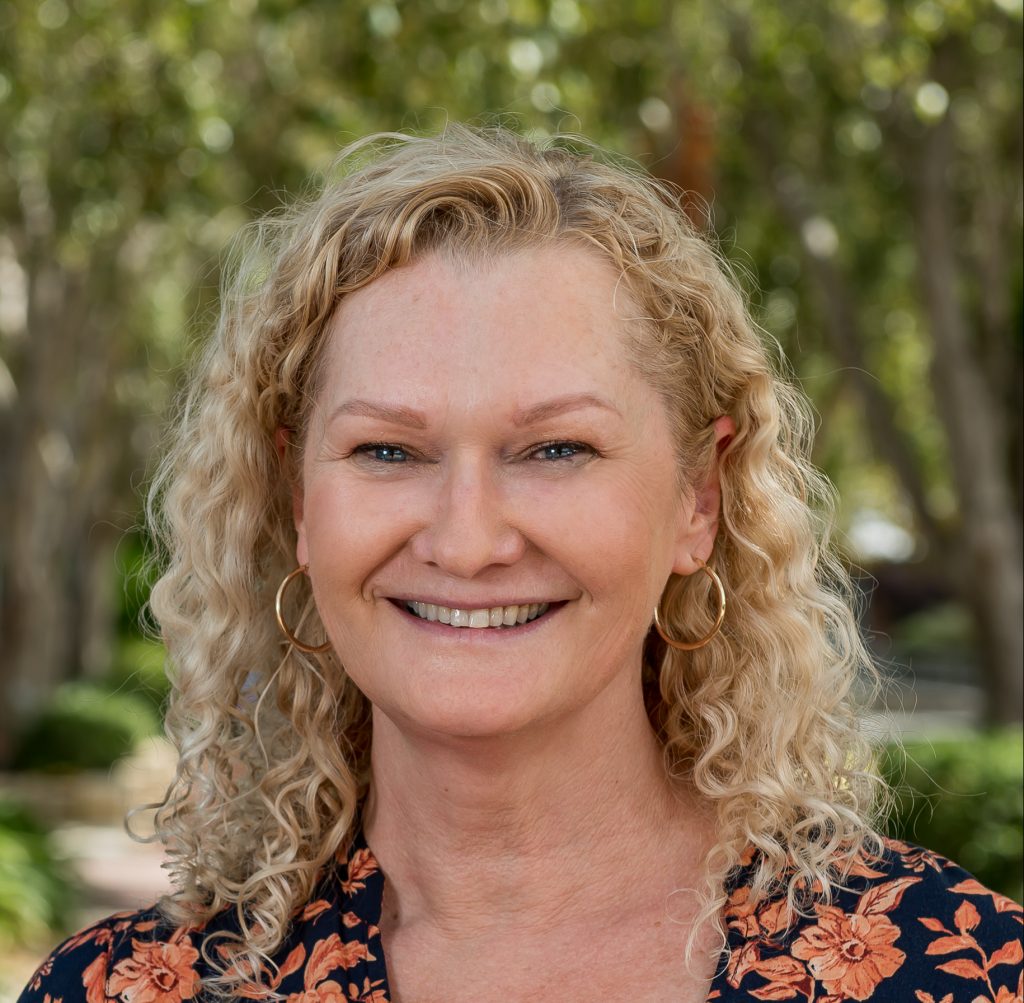 This week, we welcomed back Mr Viviers from his Long Service Leave. Mr Viviers spent time travelling with his lovely family, enjoying the many wonders of our beautiful state. Mr Viviers has been very busy on his return and has been finalising the details of our Colour Run, which he will be sharing with you all over the next couple of weeks. Make sure you stay tuned as this will be a very exciting event in the College Calendar!
On Wednesday, we were blessed with beautiful weather for our Pre-primary to Year 6 Junior School Athletics Carnival. The Tranby spirit was certainly on display as students cheered on competitors, encouraged each other and gave their all in the events. Parent attendance was wonderful, and staff worked tirelessly to ensure the day ran smoothly. A big thank you goes to Mrs Barber for her impeccable preparation and organisation which ensured that everything ran to schedule. Medals were awarded for individual performances and SPUD our spirit bear was won by Karla. The winning House will be announced at our next assembly.
Earlier this week, I sent out information to our Junior School families requesting donations for raffles that will be held at our 25th Anniversary Fair on Saturday, 10th September. Each cohort has been provided a theme, and if you are able to assist by donating something small, it would be very much appreciated. The day is fast approaching and preparations are now being finalised. It is going to be a wonderful opportunity for our families and friends to come together and celebrate our fantastic community. I look forward to seeing you there!
Deputy Head of Junior School
It is hard to believe that we are already in ……………..
Over the last two weeks, we had the pleasure of welcoming 'U Can Hatch Us' into the Kindergarten. We observed 8 eggs hatch in the incubator. We discovered that we had three boy chickens and five girl chickens. We watched them eat, drink, play and sleep in the brooder and made observations in our chicken booklet. We enjoyed handling the chickens and listening to them cheep.
Junior School 'Cards that Count':
Orders Close Today - 2nd Sept
ONLINE ORDERS CLOSE: Friday 2nd SEPTEMBER
Thank you to everyone who has already placed their order for 'Cards that Count'. As detailed in the flyer that was given to all families, each packet sold raises $5 for Uniting WA helping them support families in the run up to the Christmas period. If you have yet to place your order, please do so by Friday 2nd September. Remember, to order you will need your child's Personal Code (detailed on the flyer) which will ensure that your cards are personalised with your child's artwork and details.
Below are some of the amazing artworks produced by our students for the cards.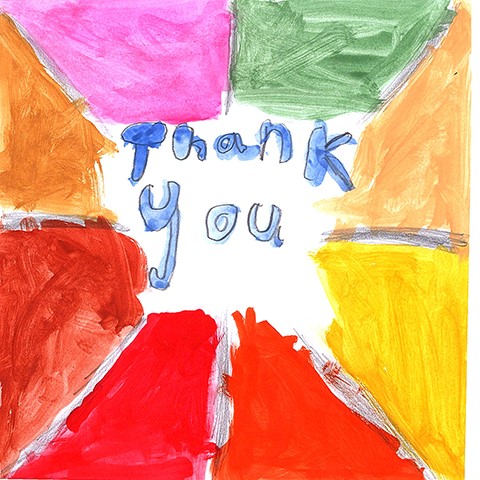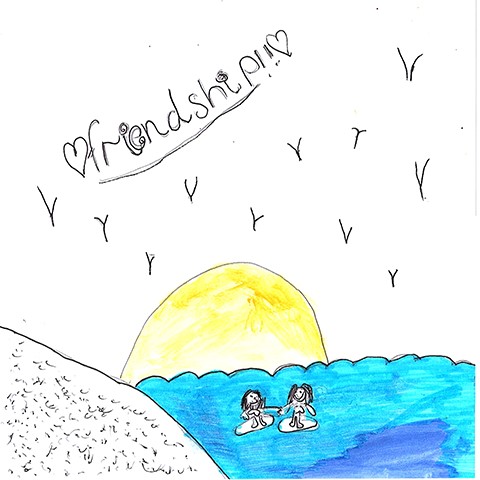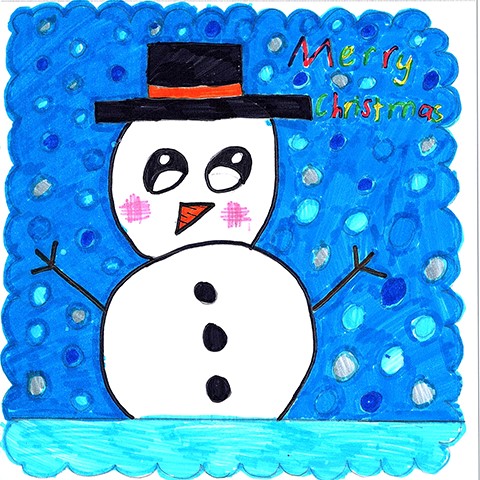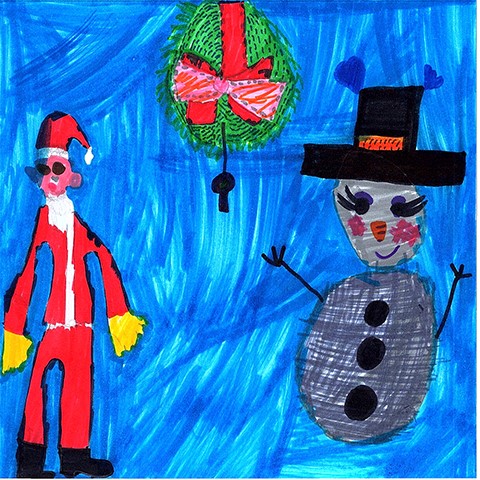 Student Achievements
Eloise Krokosz, Year 5 has had a busy schedule of late with her Irish dancing. During the school holidays she travelled to Sydney to compete in the Australian International Oireachtas. Dancing in 3 sections, where she did especially well in the Primary section, placing 3rd overall.
The WA State Championships were also recently held, and Eloise placed 9th in what was the largest age group of the championships.
Her next big competition comes in September when she will compete at the Australian Irish Dancing Championships to be held here in Perth.
Congratulations and good luck Eloise.
Dreaming with eyes open
What an exciting time we have had celebrating Book Week in the Junior and Senior School Library. We had a number of competitions and events for the children to participate in during the week.
On Tuesday 23rd August, Year 5, 7 and 8 students had the pleasure of listening to the extremely talented author Norman Jorgensen. His picture books, graphic novels and novels are full of adventure and young people escaping trouble.
Some of the comments were:
He was very funny. He told us about his life and why he started to write his books. His books were based on his life and the books were interesting. He was achieving his dreams. Danielle 5C
I thought the author was very interesting. Norman is a very good writer and gave me inspiration. I hope he'll visit again. Jasper 5W
The author visit was good because he was really nice and had lots of stories about his books and family. Also, he had a cool story about his old school.
He was listening to the ABC because he wrote a story to them about his school principal. Jagger 5D
It was so lovely to see the number of parents and other family members who could join us for Books on Blankets this year. The MPH was buzzing with the sounds of stories being shared, and we were also lucky to have a visit from Shona, our Story Dog.
On Monday 29th August, Pre-primary helped Jane Stanton find Wally. He had 'escaped' from a book, and the children completed a scavenger hunt to find all his pictures. Hidden around the Pre-primary playground. Thank fully, Wally is now happily back in his book.
Jane Stanton | Junior school Teacher Librarian
Louise Moreton | Senior School Teacher Librarian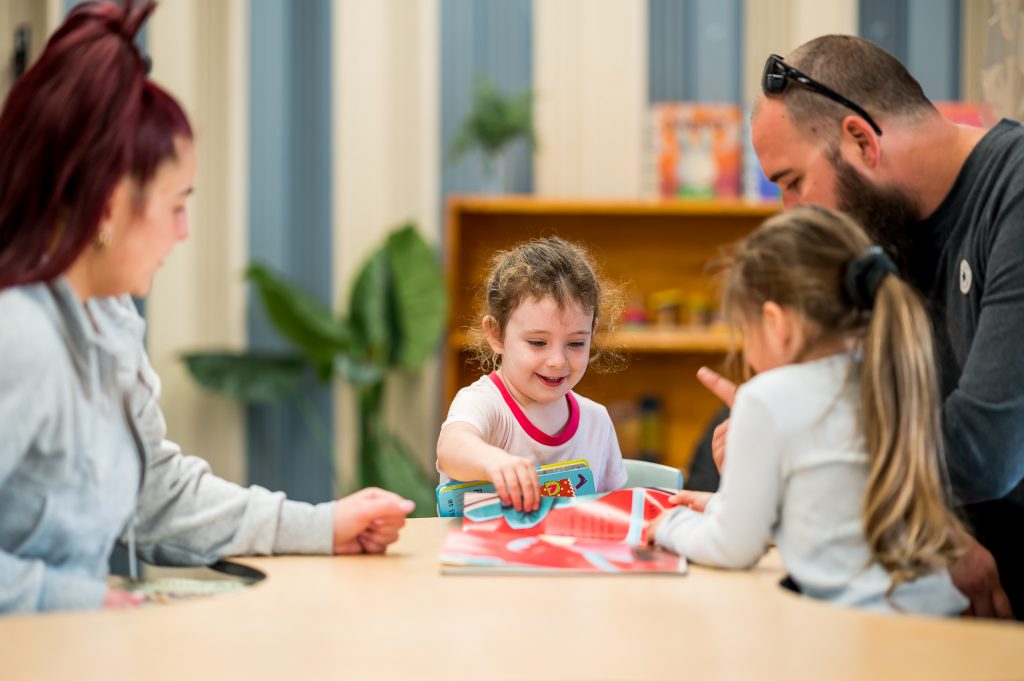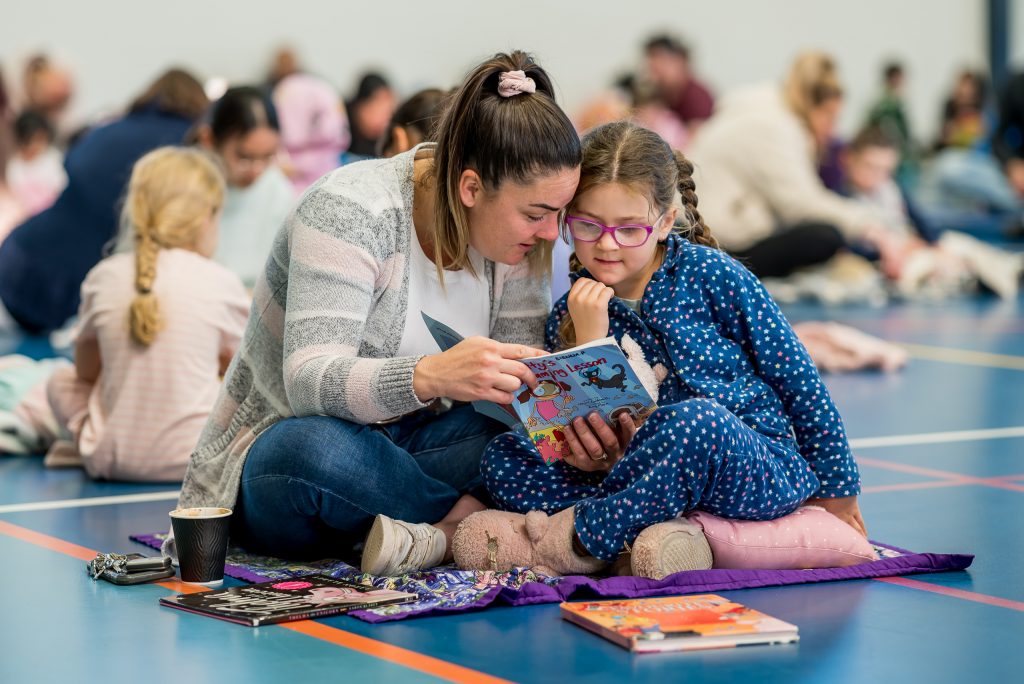 Pre-primary Ausark Wildlife Visit
On Tuesday 23rd August the Pre-primaries had a visit from Ausark Wildlife Education. We are learning about living things and we are especially interested in finding out what they need to be happy and healthy in the environment. Miss Emily Jones brought along lots of exciting animals for us to meet and we all had a wonderful time.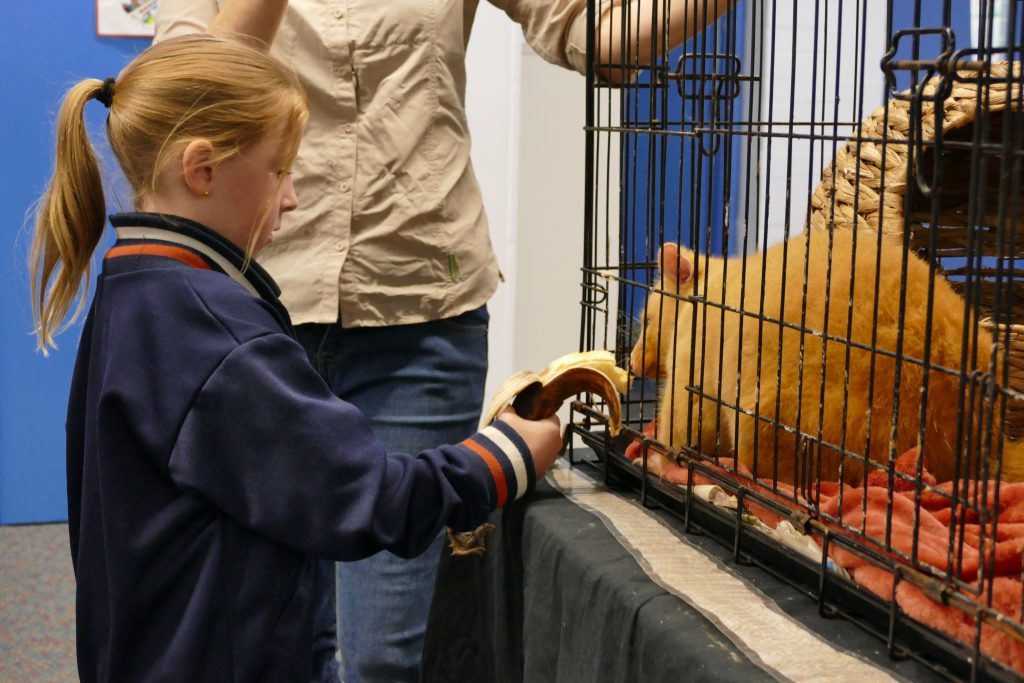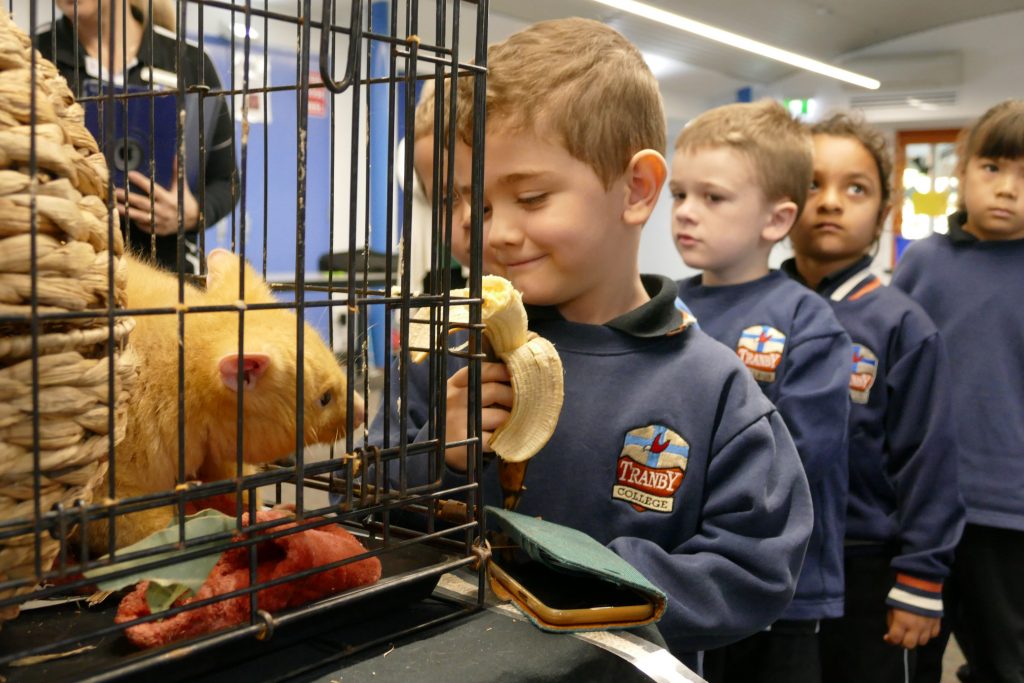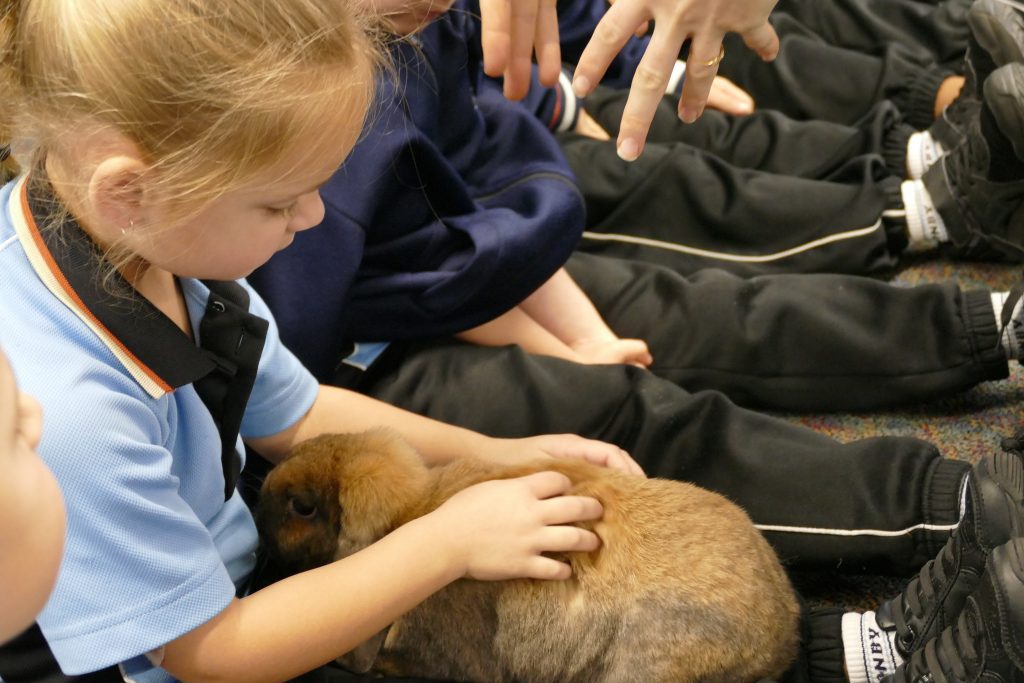 Our Years 9 – 11 our Emergency Services Cadet Corp set out to Forest Edge Adventure Centre in Waroona on Monday 8th – 10th August for an awesome adventure. The Cadets had the best experiences going, abseiling, rock climbing, ziplining, target shooting, leap of faith, hiking, bush walking, exploring water falls and making then racing billy carts.
We played basketball and had an epic dance party that will be the highlight of my year, I didn't know we had such groovers in Cadets. We talked by the warm fire and shared awesome meals together.
I could not be prouder of everyone that attended the camp, our students are truly amazing. Everyone pushed themselves out of their comfort zones and cheered on each other when it got tough.
A big thankyou goes out to Mr Mariotti (DJ Master!) and Mr Withers (basketball champ!)
Kerrie Miller – Cadet Leader
Camp was fun and I think a lot of the cadets appreciated the fact that Mrs Miller set it up for us. We did plenty of enjoyable activities and everyone had a great time. Ryan Reimer – Year 9
Cadets camp was a really great experience and I had tonnes of fun during it. We did many fun activities including rock climbing, big fox and a nature walk. Corbin Conway-Mortimer – Year 9
Hello Mrs Miller,
The camp was such a GREAT EXPERIENCE!!! I really loved hanging out with my friends and getting to know everyone better. The activities were super fun and stepping out of my comfort zone was challenging but epic. We all had great fun and I'm grateful for it.
Thank you so much! Jules Chabbert – Year 9
Dear Mrs Miller
Thank you for a wonderful time, I just wanted to say it was a wonderful, I enjoyed it so much! Thank you for letting us go on such an amazing camp, I enjoyed the activities so much.
Kind regards, Kristin de Beer – Year 9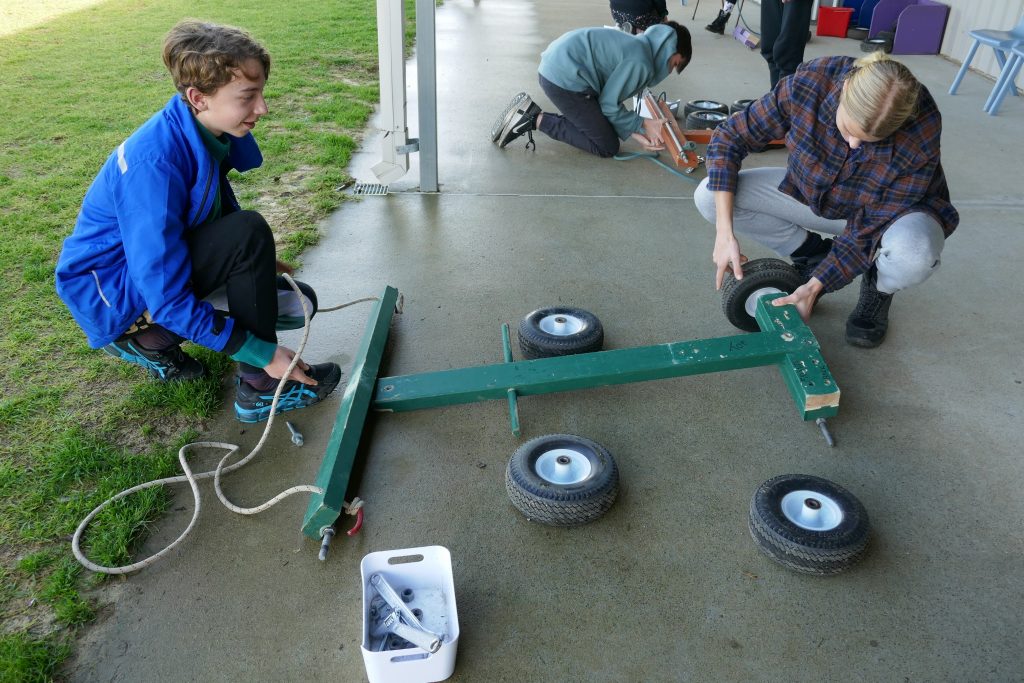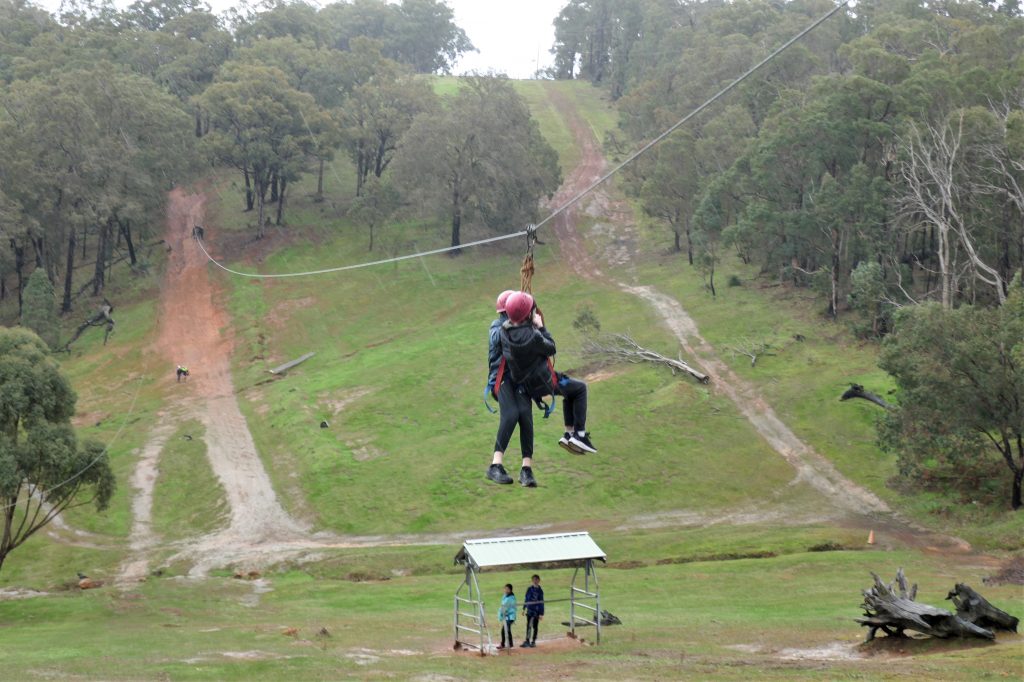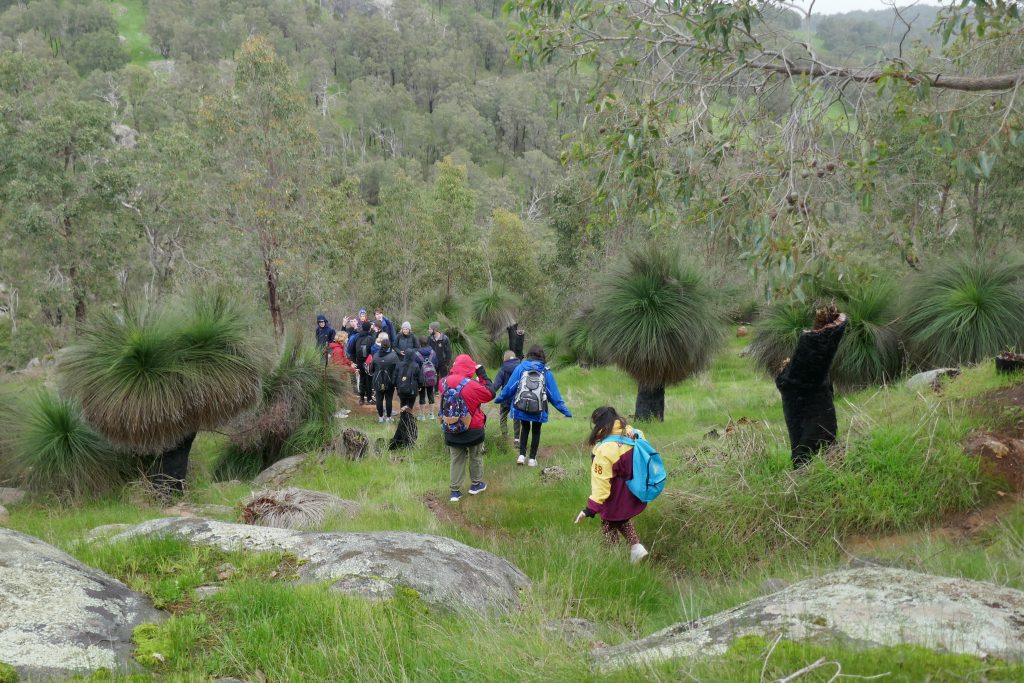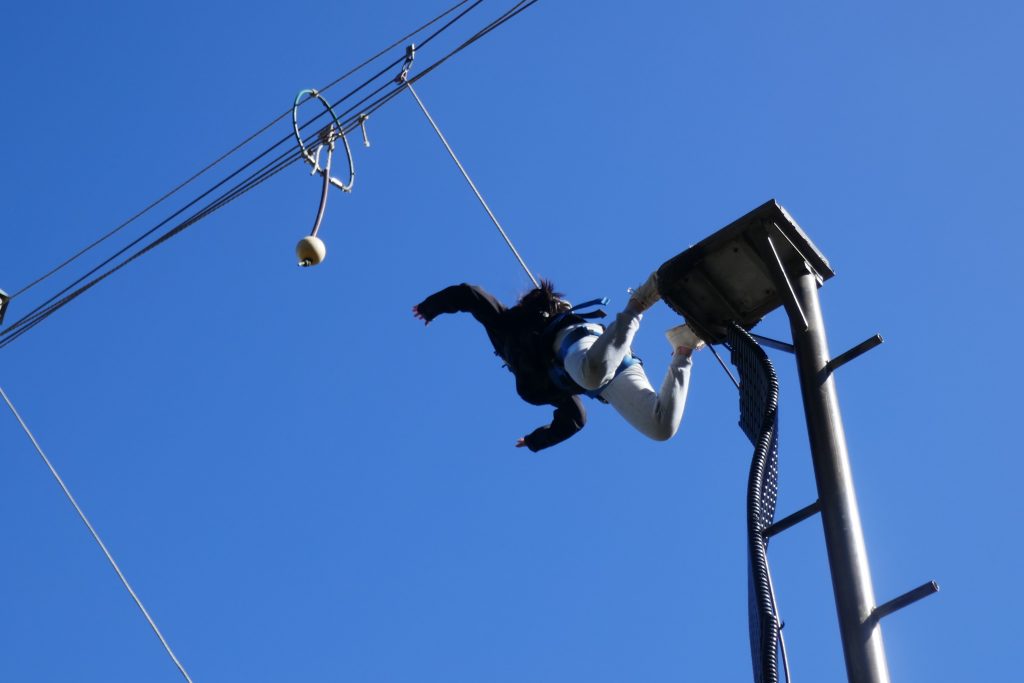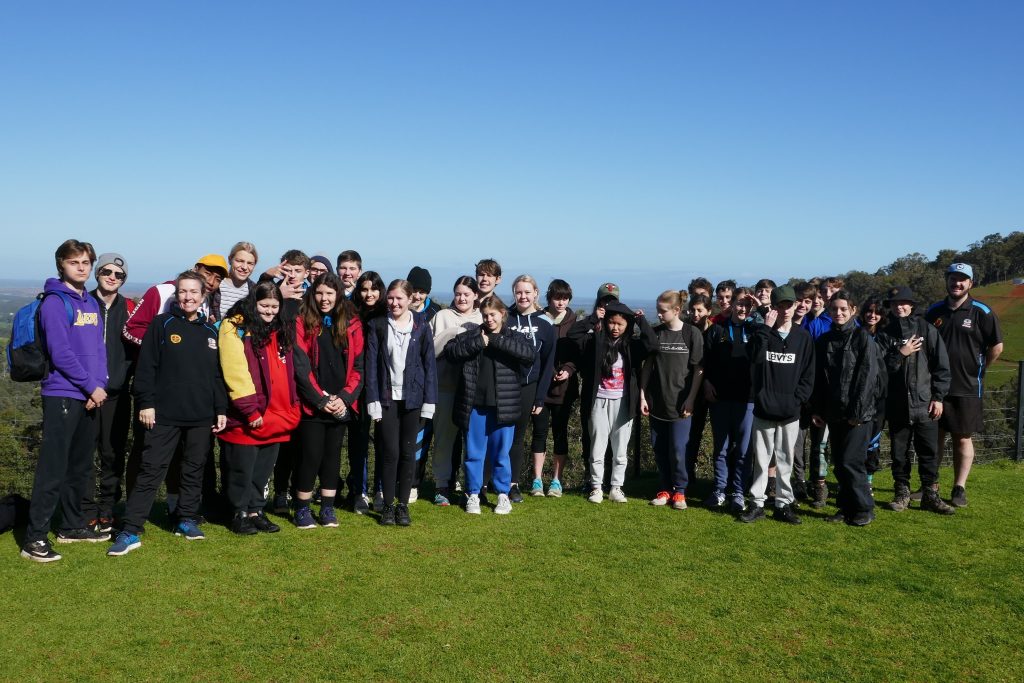 On Wednesday 10th August, the Year 10 Girls competed in the AFL Dockers Cup at Santich Park. The team was made up with varying levels of experience, with most of the girls having never played AFL before. The progression of their skill level and how they responded to game-play changes and feedback, allowed the girls to take away more than just football knowledge at the end of the carnival. They bonded well as a team and displayed great sportsmanship.
Commencing 2023 Tranby's
High Performance Cricket Program
I am delighted to announce the launch in 2023 of the Tranby High Performance Cricket Program. In further news, we are very fortunate to have Mr Brendon Diamanti lead this program and facilitate his expansive knowledge to our community. Following extensive research and planning, we will be offering a combined theory and practical course to students who, in 2023, will be in Years 7-10 forming part of their 'Elective' choice of subjects. To be considered for the course, students will need to apply and then participate in a formal practical trial.
The rationale of the program is to provide students with cutting-edge cricket knowledge as well as develop the student's theoretical knowledge base in topics including anatomy, biomechanics, sport psychology, cricket strategy, and topical units on cricket maintenance, and leadership. Practically, athletes in the program will also participate in multiple tournaments and competitions throughout the year.
For further information, or for any queries about the program, please contact Mr Diamanti.
Being a submariner is one of the most unique and stable career opportunities in Australia – please call 13 19 01 if you would like more information or email navyjobs@dfr.com.au.
Students and job seekers are able to choose from a variety of roles in leadership, trades, technical support, engineering, communications, logistics or catering. They will also receive a competitive salary from day one, allowances while serving at sea, on-the-job paid training, job security and get to work with some of the most sophisticated equipment in the world.
There will also be ample downtime to socialise, play video games, keep fit, watch movies, be fed delicious food, explore the places you visit when at sea, and create memorable experiences with your mates every day.
Tranby 25th Anniversary Fair
A Request for Donations
To add to the excitement and variety of our upcoming fair, we're seeking the following donations
Second-hand books for a library market stall
Hamper items to be raffled at the event*
Your time – we need help with a Hair Braiding/Styling stall.
For donations, please drop off at class (in the Junior School) or at Reception. To volunteer, please marketing
@tranby.wa.edu.au
. (Thank you!)
WE LOOK FORWARD TO SEEING YOU THERE!
The College will advise 2023 School Fees at the begining of Term 4.
VacSwim - Enrolments Now Open!
Primary School
Enrolments are now open for VacSwim swimming lessons during the summer school holidays. VacSwim offers fun lessons at beach or pool locations. They are a great school holiday activity, and they teach valuable safety skills to help keep your child safe in the water. Enrol at: education.wa.edu.au/vacswim
Secondary School
If your child has turned 14 years old or will be turning 14 years in the same calendar year of the course, you can enrol them in VacSwim so they can get their Bronze Medallion during the summer school holidays. They'll learn advanced survival, rescue, and resuscitation skills to help keep them and others safe in the water. Enrol at: education.wa.edu.au/vacswim
Directors - Tranby College Board
The College Board is seeking expressions of interest to join the team of qualified and committed Directors who govern our growing and dynamic school. We are particularly seeking those with a solid background in:
ICT/Cyber Security
Architecture, design, town planning, construction, or property development
Finance
If you see yourself meaningfully contributing to the Tranby College community, please send your cover letter and brief CV to Teneille Gaudlitz, Senior HR Advisor at GaudlitzT@tranby.wa.edu.au.
Applications close: Tuesday 28th June 2022.