28th October 2022 (Week 3 Term 4)
Monday 31st October – WACE Exams commence
Tuesday 1st November – Kindy Transition Morning
Wednesday 2nd November – PP – Year 5 Orientation Day
Wednesday 2nd November – Senior School 1st XII Cricket Match
Thursday 3rd November – Year 4 Scitech Excursion
Thursday 3rd November – Year 8 Languages Night
Friday 4th November – Year 7 2023 Transition Day
Wednesday 9th November – Year 7/8 Cricket Match
Thursday 10th November – Kindy Cicerellos Excursion
Thursday 10th November – IPSHA Touch Carnival
Thursday 10th November – French Play – UWA
Thursday 10th November – Years 4-6 Dance Sport Social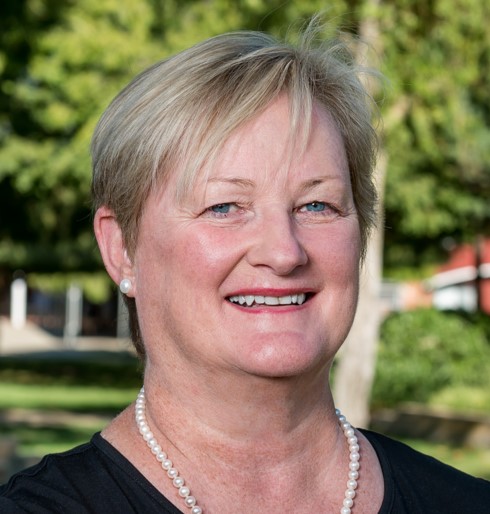 Fitting Farewell to Year 12
Last Friday we celebrated our Class of 2022's last school day with a series of memorable events including a breakfast at the Steel Tree Café, a final Chapel Service, a Farewell Assembly and then, commemorated the formal culmination of their schooling, with the Valediction Ceremony and Presentation Assembly held in our own Multi-purpose Hall (MPH).
The Class of 2022 is a close-knit group of 52 students who have overcome the challenges of COVID with a positive spirit, enjoying their friendships and the activities the College has offered over the years. It was wonderful to host a full house of guests with our new, tiered seating arrangement and the redesign of the stage which featured additional lighting and sound systems hired especially for this formal closure to their schooling at Tranby.
Former Principal, Mrs Jo Bednall, spoke to mark Tranby's impact in education over 25 years, with Benjamin Lochbuehler giving a Valedictory Address, which offered a heartfelt narrative, fondly describing his schooling since starting in Kindy, and finishing as a Tranby Graduate. Ben's speech included humorous reflections upon each phase of his growth from getting his pen licence to attaining his drivers' licence.
A highlight of the evening was the amazing quality of the singing ensembles and dance performances. There were standout performances, but the work of the dancers, led superbly by Tom Leo and Erin Bullivant and the singers, including Alyssa Randall, Maya Probert and Isobel Radclyffe-Smith were also astonishing. Congratulations to those performers and to the staff, Mrs Johnson, Ms Wilker, and Ms Mangan for preparing the students so ably.
My deep appreciation also goes to Deputy Principal, Mrs Goforth, for her precision coordination and to Mrs Capewell for her detailed event-planning. I would also like to thank Ms Hutchinson for redesigning the set, seating, lighting and sound, the Grounds and Maintenance Team for their care and arduous work, and Mr Britza and Mr Bolton for supporting the students throughout. Finally, I thank Chaplain Steve for his sensitive and meaningful Chapel Service highlighting the need for authenticity.
Staff Update
 It is with sadness and with a sense of appreciation for their service that I announce the retirement of three long standing members of the teaching staff.
Mrs Deborah Thickett, Year 2, is a foundation member of the College and has shaped the lives of so many children who have been in her care over 25 years. Her perceptive care, flare for teaching and beautiful classroom displays are but a few features of her wonderful teaching. Mr Brad Taylor has also announced his retirement and will finish at Tranby at the end of the year after 24 years of dedicated service. Renowned for his magic tricks and kindness, Mr Taylor has brought joy to the lives of so many Tranby students. And, thirdly, Mrs Helen Rogoysky (Smit), is also retiring after 18 years at the College. An inventive, dry humoured, and creative teacher with a gift for dress ups, Mrs Rogoysky has helped many Year 1s find their place and confidence in school life and she will indeed be missed.
Fee Structure for 2023
Publication of our fee structure for 2023 is now running slightly later than anticipated due to the timing of Board meetings which are required to approve any changes for parents.  While I regret, the delay, I can indicate that a letter from me outlining fee arrangements will be sent to parents as soon as possible after the November Board meeting which is on the 17th of November.
Completion of renovations
Finally, I invite parents in the Junior School to take a moment to look at the renovations in the Central Activities Area that sits between the Year 3 and 4 rooms and Year 5 and 6 rooms. It is taking shape beautifully as is the fresh look staffroom for Junior School staff.
I look forward to chatting with you all before the end of the term.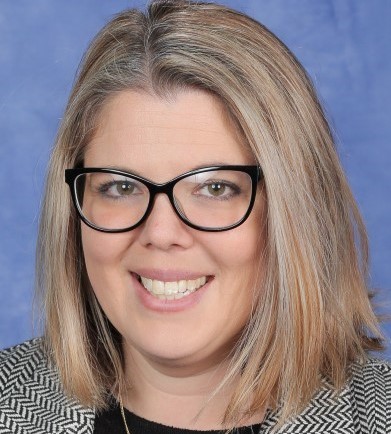 2023 College Prefects Inducted
Last Friday, 21st October, during the leaving events scheduled for the Class of 2022, the College Prefects for 2023 were inducted. The Prefects from the Class of 2022 presented the new incumbents with their badge of office, and the incoming prefects undertook the Prefect Oath. I would like to pass on my congratulations to the 2023 Prefect body (pictured below):
College Captains – Ava Cook and Daniel Monteiro Pais
Arts Captains – Maya Probert and Abbey Endersby
Cadet Captain – Carson Richardson
Chapel Captain – Jessica Bertoncin
Curriculum Captains – Lorelei McNally and Aydin Simatos
Bilu House Captains – Jemma Smith and Alannah Cameron
Budjar House Captains – Nikisha Emms and Lenae Conway-Mortimer
Karla House Captains – Briahna Martyn and Rania Alnashmi
Marra House Captains – Madisyn Smogavec and Jazz Kember
Service Captains – Behrad Kamran and Catherine Lyndon-Smith
Sports Captains – Jordyn Darcey and Aaron Rocke
Wellbeing Captains – Allyse Bell and Catherine Algie
So why is student leadership so important to the College?
A vast array of research has investigated and outlined the benefits of student leadership within schools. This research has highlighted numerous advantages of student leadership in increasing student voice, increasing feelings of connection and belonging, creating a positive environment and culture, developing personal and social capabilities, increasing engagement in learning, and students and teachers designing solutions together. This collaboration and skill set growth is imperative in student development and does not just apply to students with a badge of responsibility within the College. Student leadership is a much broader concept involving each individual student's learning, choice in areas of action, and output, and support provided to those around them. All students have the opportunity to demonstrate leadership in the College and are encouraged to do so. This by no way diminishes the role of the Prefect group. It is quite the opposite. If all students, those with and without the badge of student leadership, contribute, then all students and the College community will benefit. I commend all our student leaders in the College and look forward to seeing their growth in 2023.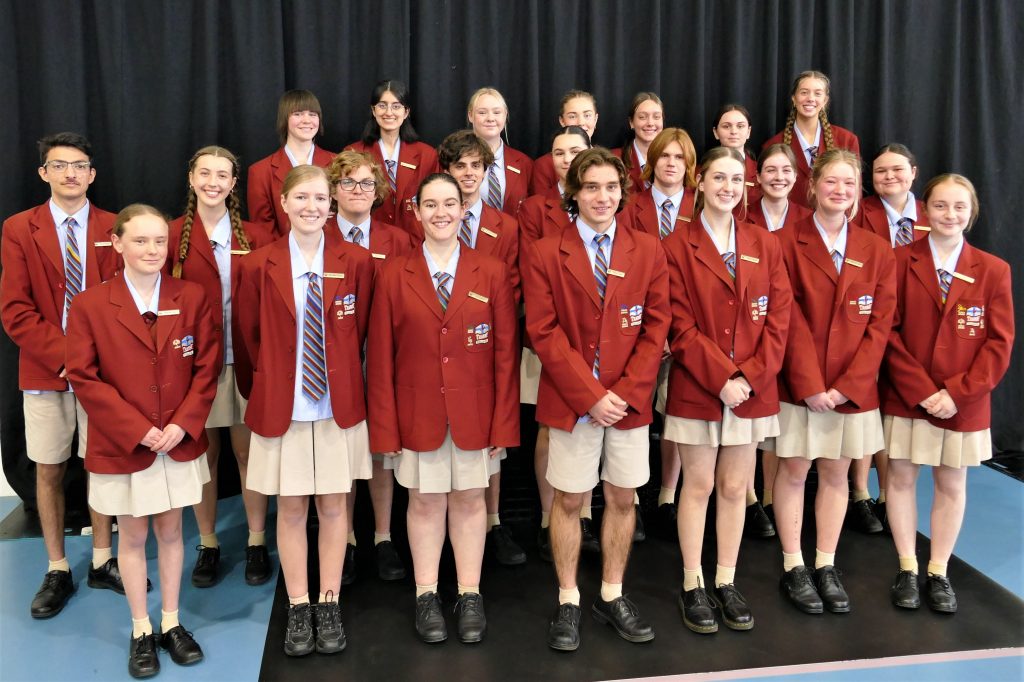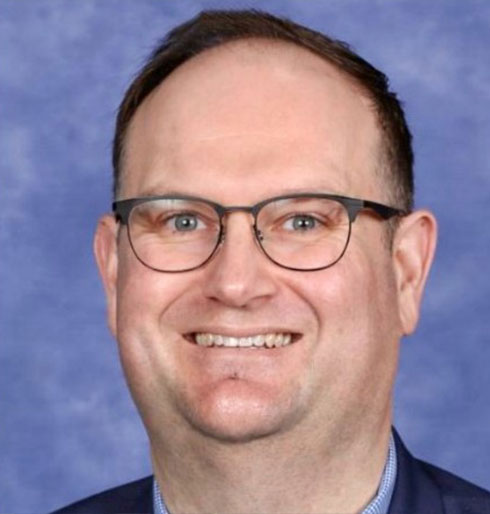 Director of Learning and Innovation
Year 12 exams commence
Commencing on Monday, our Year 12 ATAR students will commence their external written examinations. On behalf of the College Community, I wish our ATAR students the absolute best for their examinations. May their hard work pay off, and they achieve admirable scores and ATARs that give them scope to enter the university course of their dreams.
Good luck!
In addition to these examinations, our performing arts and French students underwent their practical examinations over the recent school holidays.
Our Year 12 UniReady students successfully completed Curtin Universities preparation course and are now eligible to enter a range of courses at Curtin. Congratulations to these students!
The General and Vocational Education and Training students have worked hard to complete their courses and meet the requirements of the many VET Certificates.
As you can our students have completed various courses; here at Tranby, at TAFE, and other Registered Training Organisations, training from Certificate II to Certificate IVs. Many of these students have successfully obtained employment in their vocational area. We are also immensely proud of our students who secured apprenticeships in various large industrial and mining companies. Well done!
Tranby is proud of each student and we look forward to hearing about their successes and the future impacts they will have on our local and global communities.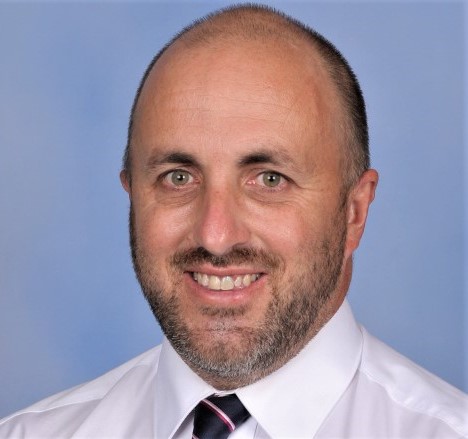 The commencement of Term 4 is always met with a multitude of emotions for our Year 12 cohort. Anticipation of the completion of Secondary Education, anxiousness over incoming examination results, and a mixture of happiness and sadness that time with peers and the College community is coming to an end. All of these emotions are completely understandable, and they culminated in a fantastic Valediction event last Friday evening. Having attended a number of these events, the 2022 Valediction Ceremony and Presentation Assembly was truly special, as we saw the MPH transformed into an auditorium, witnessed the grace and power of Tom Leo and Erin Bullivant's solo dance performance for the last time, listened to Ms Mahy and former Principal, Mrs Jo Bednall, reflect on 25 years of Tranby College, whilst also admiring Benjamin Lochbuehler's recap on his time at Tranby, and, most eloquently, we acknowledged and celebrated the Class of 2022. With the formalities complete, the symbolic ringing of the bell took place, and it's safe to say, there weren't many dry eyes amongst the parent group as we witnessed the final stages of formal education for this special group of students. From here, they are the author of their script. Our hope is that we have equipped them well in their pending examinations, the commencement of TAFE or employment, but also that they come back and visit us from time to time. It is also an appropriate time to recognise and thank the team of Tranby staff who worked tirelessly to put together Valediction week.  
Friday, 4th November also marks a special day in our College calendar, with the 2023 Year 7 cohort joining the Senior School for a transition day. The day promises to prepare the students, as they learn from key members of staff, as well as our newly appointed prefect group. Please note, all relevant information has been sent to families this week. If you have any queries, please don't hesitate to contact the College in the first instance.  
In the not too distant future for our Year 9-11 students is the end of year assessment block, and examination period. My encouragement to them, as I said to our Year 12s is to "shop early and avoid the rush". Commence revision in the coming days and weeks to avoid the need to learn/revise material in the days prior to your assessment. Also, seek assistance from teachers!  
As we prepare for the final weeks of 2022, we remind students of the need to maintain work ethic which reflects a number of the College values. Further to this, the College looks forward to celebrating the year with the Year 10 River Cruise and the Year 11 Formal Dinner in the latter part of the term. Please note, all communications for these events have been sent out this week, with Consent2Go permissions to be released in the coming days.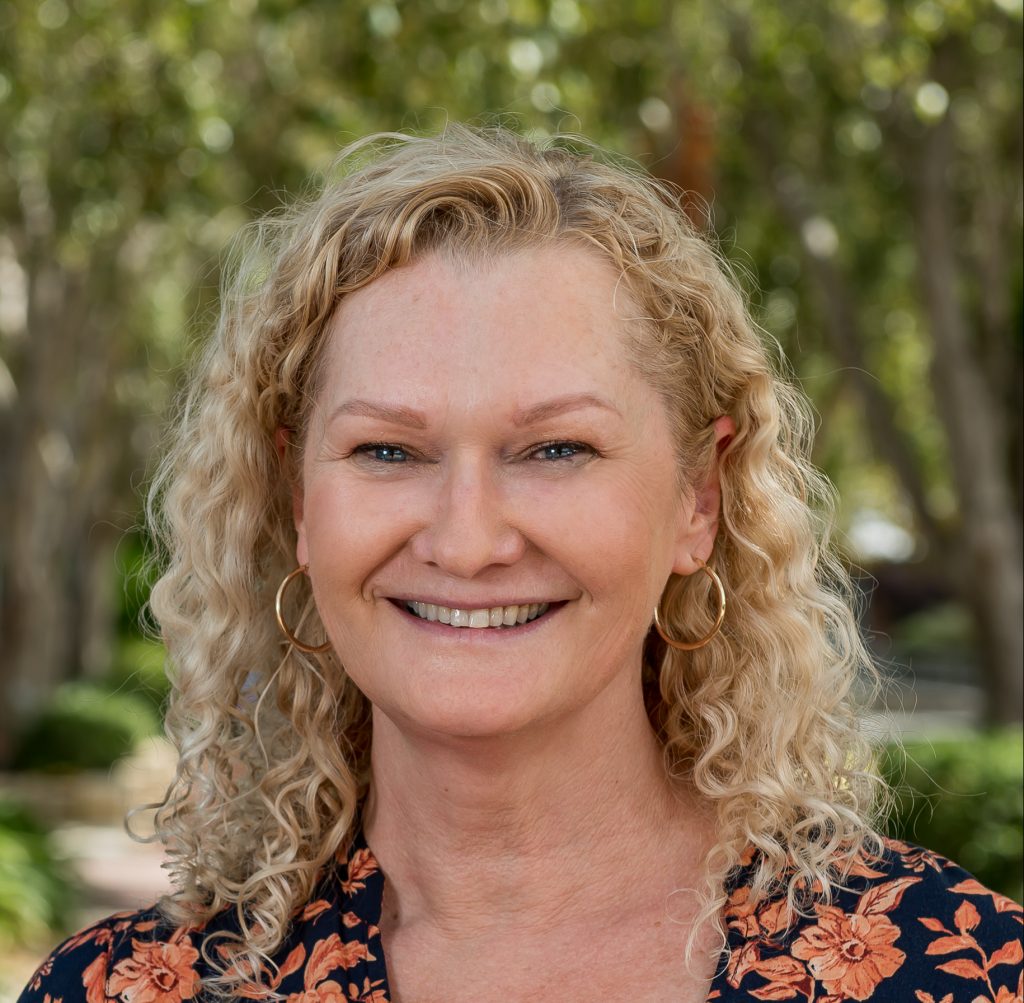 This week, we welcomed back Mr Viviers from his Long Service Leave. Mr Viviers spent time travelling with his lovely family, enjoying the many wonders of our beautiful state. Mr Viviers has been very busy on his return and has been finalising the details of our Colour Run, which he will be sharing with you all over the next couple of weeks. Make sure you stay tuned as this will be a very exciting event in the College Calendar!
On Wednesday, we were blessed with beautiful weather for our Pre-primary to Year 6 Junior School Athletics Carnival. The Tranby spirit was certainly on display as students cheered on competitors, encouraged each other and gave their all in the events. Parent attendance was wonderful, and staff worked tirelessly to ensure the day ran smoothly. A big thank you goes to Mrs Barber for her impeccable preparation and organisation which ensured that everything ran to schedule. Medals were awarded for individual performances and SPUD our spirit bear was won by Karla. The winning House will be announced at our next assembly.
Earlier this week, I sent out information to our Junior School families requesting donations for raffles that will be held at our 25th Anniversary Fair on Saturday, 10th September. Each cohort has been provided a theme, and if you are able to assist by donating something small, it would be very much appreciated. The day is fast approaching and preparations are now being finalised. It is going to be a wonderful opportunity for our families and friends to come together and celebrate our fantastic community. I look forward to seeing you there!
Deputy Head of Junior School
Dear Parents and Guardians,
It is hard to believe that we are already in Term 4 with the Christmas holidays just around the corner. However, until then, we still have many exciting events to take place across the school such as, the Years 4-6 Dance Sport Social, Madagascar a Musical Adventure JR production, various camps and excursions.
Speaking of exiting events, I had the privilege of going on Year 5 Camp to Busselton last week. As a parent myself, it is often difficult to let go of our children to attend camps, especially at such a young age. However, experiences such as this can be invaluable to a child's social emotional development. I am extremely proud of our students who have represented us respectfully throughout the week by displaying our College values of Respect, Integrity, Service, Collaboration and Commitment. Not only did they have an absolute ball, but students also showed resilience when challenged or pushed out of their comfort zone. It certainly was a jam-packed week, with Mrs Barber ensuring that there was something for everyone! I would also like to acknowledge the staff who attended the camp and thank them for their efforts and camaraderie. The rapport you have with the students was great to see and our students are lucky to have you as their educators.
This term, I would like all students to focus on our College value of Commitment. It is often difficult to remain committed to all aspects of our schooling, especially so late in the year. However, it is essential that we maintain our high standards across the board. It is expected that students adhere to the Uniform Guidelines by wearing the correct hairstyle and earrings, as well as the correct uniform on the day. Please be reminded that all black shoes are required in Early Learning and predominantly black (with white trim only) to be worn in the Junior years. This will allow us to feel a sense of accomplishment and to end the year on a positive note.
I look forward to seeing you around our beautiful campus.
Tuesday 15th november - Friday 18th november
As a fundraiser for our Story Dog Reading Program, we will be holding our annual Scholastic Book Fair in the Junior School Library.
The Book Fair open times are:
Tuesday 15th November – 3.15pm – 4:00pm
Wednesday 16th November – 8.00am – 9.00am and 3.00pm – 4.30pm
Thursday 17th November – 8.00am – 9.00am and 3.00pm – 4.30pm
Friday 18th November – 8.00am – 9.00am and 3.00pm – 4.30pm
We look forward to you popping in and hopefully finding some early Christmas presents.
Jane Stanton
Teacher Librarian
To ensure safety for everyone, please can we take this opportunity to remind families about our Car Park Rules:
1. No student drop off or pick up permitted from the College Reception car parks on Arpenteur Drive, unless you have a reason to go into main Reception.
2. Please abide by the Kiss-n-Drop rules as follows:
– Drive in the left lane only.
– No parking/stopping in the Kiss-n-Drop zone prior to 3.15pm.
– Please move to a parking bay if you have been waiting more than 3 minutes.
3. Please abide by instructions from any staff member or Traffic Warden on duty.
4. Please do not park in bays that have 'Staff Only' signage, we have staff cars that are getting damaged.
Thank you everyone for your support!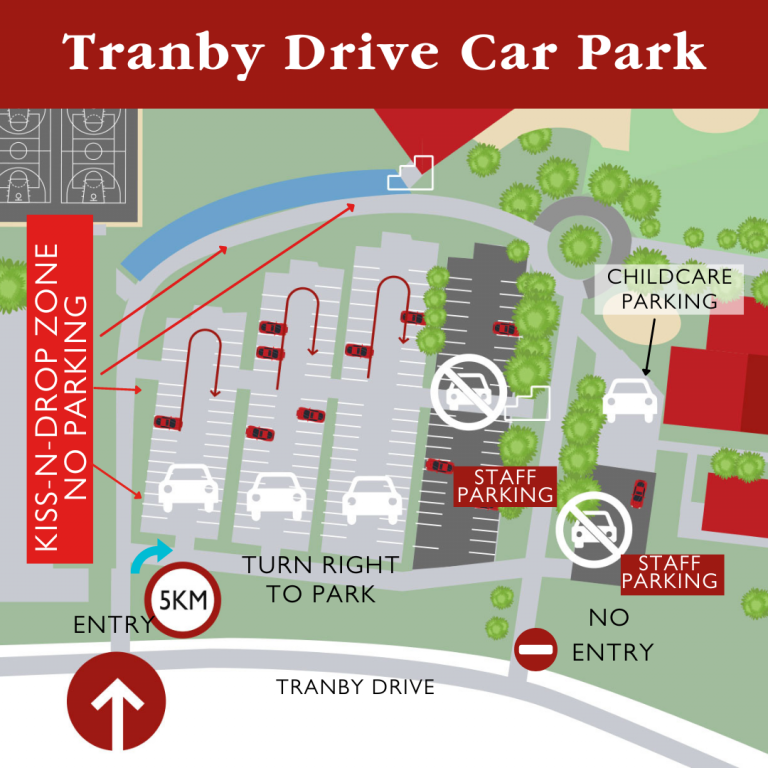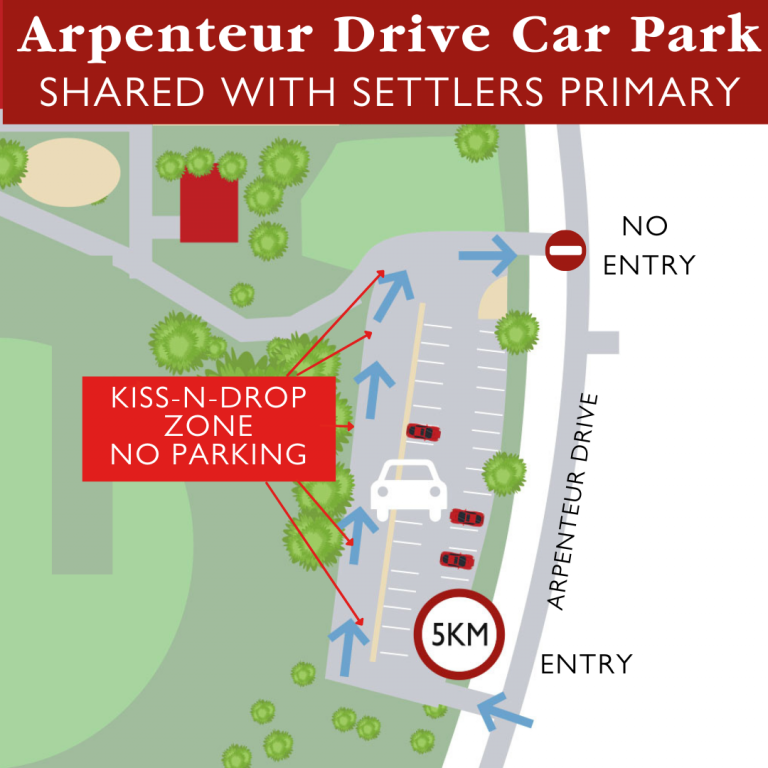 During Term 3 Junior School had Dance Sport every Monday. We concluded the end of term with students competing in a Samba dance off. Congratulations to the Champions – Talay Caruana and Kai Chester and Runners Up Cooper Carr and Jaxon Fothergill.
What an honour for Honor!
This lovely artwork of a snowman beautifully drawn by Year 2 student, Honor Manu has been selected as a winning design in this year's Uniting WA CEO Cards that Count. Honor's picture will be published on cards available for purchase this Christmas.
Well done Honor!
Winners in
Indonesian Conversation
Earlier this week, the Modern Languages Teachers' Association of Western Australia (MLTAWA) got in touch to let us know that the following students have successfully been placed as winners in the 2022 Side by Side competition:
Lexie Clark – first place in the Indonesian Year 9 category.
Jimmy Palmer- first place in the Indonesian Year 9 category.
Tyler Adams – second place in the Indonesian Year 5 category.
Nathan Edman – second place in the Indonesian Year 5 category.
The competition tests Indonesian language and conversation skills by having two students sit side by side and asking them to discuss questions around a specific topic. 
As winners, the students will be invited to an awards ceremony and provided with certificates. Great work everyone! We are very proud of you.
Congratulations to Year 11 students, Behrad Kamran, Matthew Bickley, Levi Smith and Mathew Bradley, who all completed their Barista training in 'Fundamentals: Espresso & Milk' at Five Senses Barista Academy. As part of the training they learnt about the various countries from which coffee beans are sourced, the various ways in which coffee is processed and they had lots of practice to refine their coffee making skills and the correct way of warming the milk and making foam.
A friendly reminder that Term 4 school fees are now overdue. All payments details are on your statement.
If you have any queries or would like to make a payment, please contact the Finance Department on 9523 3108.
Prime Ministers Spelling Bee
We had a record number of Year 7 and 8 students sign up to compete in the first round of the online spelling competition, The Prime Minister's Spelling Bee – a national competition that tests speed and accuracy.
Well done to all the students who competed in the first round, and good luck to Matilda White, Year 7 and from Year 8, Mia Cristodero, Declan Williams and Zac Harvey for advancing to the state finals! We wish you all the very best of luck.
Join us at WAAPA in January 2023 for fun, new friends and lots of performing! This summer WAAPA is offering a range of performing arts courses as part of our school holiday program for secondary school students. Classes for young people from Year 7 to 12 in Acting, Dance, Screen performance, Jazz and Music Theatre means there is something for everyone with a passion for the arts. Our wonderful staff cater for all abilities and experience levels.
For information about the many courses on offer please visit Summer School 2023 or contact Gabrielle Metcalf at explore.waapa@ecu.edu.au or 9370 6775.
Cosy Toes Winter Appeal Update
At the end of Term 3, Annette Boyle from Uniting WA (pictured here with Lauren Mossman, Yr 12) collected all the socks donated by the College's community for the Cosy Toes Winter Appeal. In total, the donation amounted to 373 pairs of socks with an estimated value of $1,865, and a significant number of these came from Coles Baldivis. Thanks again to Coles Manager, Rohan and Tranby College parent and Coles Online Department worker Jane Burrows for arranging this donation (as shown). 
World Teachers' Day - Friday 28th October
Budjar House - Special Guest
Budjar House were very fortunate to welcome Harry Stacey, ex Tranby College Captain 2017 and loyal Budjar House Member, to address the House Meeting last Wednesday.
Harry shared his experiences post Tranby and his determination to follow his dreams of becoming an actor. He is now in the final stages of completing his studies at NIDA and will shortly be out in the acting world.
He spoke fondly about his time at Tranby and how he made the most of every opportunity including sport, academics, productions and the Arts, leadership and service, but on reflection, he wishes he had not worried so much about what others thought of him whilst at school.
Harry told us how he had tremendous support from his teachers and peers throughout his schooling but it wasn't until he left that he really appreciated how non-judgemental and supportive the significant people were to him.
After showing a video clip of the moment in a dance class in NIDA when it dawned on him that he just had to throw himself into dancing and performance, to make the most of the opportunity; Budjar students really understood his message. "Make the most of every opportunity and don't be afraid to give things a go".
After the talk, some students took the opportunity to speak to Harry and asked him some insightful questions.
We would like to thank Harry for coming to speak to the House and we wish him every success in his acting career.
VacSwim - Enrolments Now Open!
Primary School
Enrolments are now open for VacSwim swimming lessons during the summer school holidays. VacSwim offers fun lessons at beach or pool locations. They are a great school holiday activity, and they teach valuable safety skills to help keep your child safe in the water. Enrol at: education.wa.edu.au/vacswim
Secondary School
If your child has turned 14 years old or will be turning 14 years in the same calendar year of the course, you can enrol them in VacSwim so they can get their Bronze Medallion during the summer school holidays. They'll learn advanced survival, rescue, and resuscitation skills to help keep them and others safe in the water. Enrol at: education.wa.edu.au/vacswim