10th February 2023 (Week 2 Term 1)
Friday 17th February – Junior School Induction Assembly – 9.00am – Multi-purpose Hall
Wednesday 22nd February – Years 7-12 Inter-house Swimming Carnival – Aqua Jetty – 9.00am
Friday 24th February – College Tours 9am-10am
Saturday 25th February – Junior School Tours – 9am-10am
Saturday 25th February – Senior School Tours – 10am-11am
Tuesday 28th February – Years 11-12 3-Way Conferences – 3.30pm – 7.00pm
Wednesday 1st March – Years 3-6 Inter-house Swimming Carnival – Aqua Jetty – 9.00am
Friday 3rd March – Pupil Free Day
Monday 6th March – Labour Day Public Holiday
Tuesday 7th March – IPSHA Inter-school Swimming Carnival
Friday 17th March – ACC Inter-school Swimming Carnival
Friday 17th March – Twilight Picnic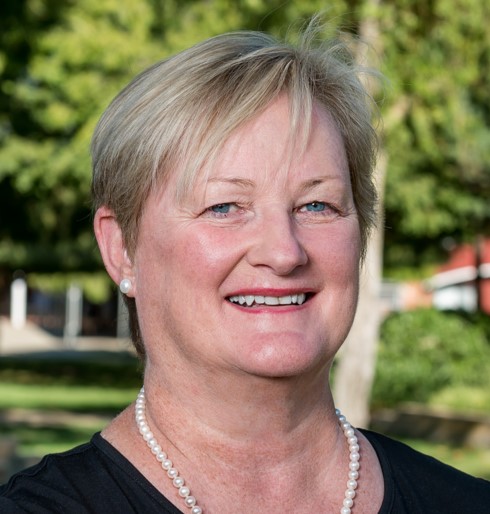 Landing Well
Imagine if you can, the College as a gymnast, balancing delicately, stretching and pivoting, negotiating a narrow beam or a challenging set of bars. After a completing a complex routine all year, our efforts have finally landed.
Now that the year is over for our students, families can take stock of holiday plans and engage in final Christmas shopping. On Monday and Tuesday, our teachers will be finalising their professional learning and then they too, will enjoy well-earned down time.
As a school, Tranby has landed well in terms of its ability to navigate COVID as a community, working together and with care. Living our values with gusto, we relished our community events, loving the chance to collaborate and celebrate 25 years of history through a myriad of events. Thank you to all families who supported our Tranby 25th Anniversary Fair, Colour Run, Carnivals, Information Nights, and performances of Madagascar JR. Huge thanks to our students and staff who demonstrated incredible commitment in their participation and execution of these events.
Our enrolment position is now strong with 'wait lists' established at a number of levels and with a bumper intake for Year 7, commencing 2023 with 4 streams. We anticipate starting the year with well over 800 students with the goal of growing steadily without changing the intimacy of our relationships and focus on personalisation.
Perth FRINGE WORLD Festival
I am excited about next year. We will welcome new, first-time families into Tranby and are keen to return to our favourite events and activities (COVID allowing). An exciting new addition to our calendar will be the Perth FRINGE WORLD Festival, which is being hosted by us on the first weekend in February.
Look out for further information about the fabulous program on offer with singing, comedy, plays and dance. (A link to Tranby events is included later in this news letter.) Led by our newly appointed Director of Performing Arts, Erin Hutchinson, this event will place Tranby firmly on the map of arts in Perth.
Staff Update
Finally, it is my immense pleasure to announce the appointment of a new role, the Deputy Head of Senior School. Intended to assist Mr Bolton and Mr Britza with the academic administration and provision of care to students in the Senior School, this role will be pivotal to the smooth running of the Senior School. I welcome to the College, Ms Michelle Ribeiro who is a deeply experienced leader and administrator. Initially from WA, Michelle has been working in NSW for the last 13 years where she is currently the Head of Operations (Years 11 and 12) at All Saints College in Sydney. We look forward to her joining us.
Sadly, I must also share that three long standing members of staff are also concluding their time at the College. Mr Derry Smith who has been the IT Manager at the College for 11 years, is finishing at Tranby after taking all this year on leave to travel extensively around Australia. Derry's humour and gentle manner are his hallmarks, and we wish him well. Mrs Debbie Mason has been our Payroll Co-ordinator and Accounts Clerk for 9 years. Her commitment to the College, diligence and loyalty have been clear to colleagues over the years. And, Mrs Julie Robinson, a former parent and longstanding member of staff for 13 years will also conclude her time, we thank her for her endeavours in several roles in the College.
In a year where we have all been challenged, it is not surprising that individuals reflect on life and their goals and sometimes seek to make a change.
In addition to Amanda Davidson is taking a year of leave, Robyn Day is also taking extended leave and we wish her a restful and rejuvenating break. Keely Mabarrack and Marinella Piccirillo are concluding their contracts at Tranby we thank them sincerely for their energy and enthusiasm and wish them all the very best for the future. Our wonderful Marketing Manager, Alison Kelly, will conclude her contract with us in mid-February next year as she seeks a shift back to the fast-paced corporate world. Her contribution has been amazing.
Thank you again for your support of the College this year. I wish you all a very merry and restful Christmas.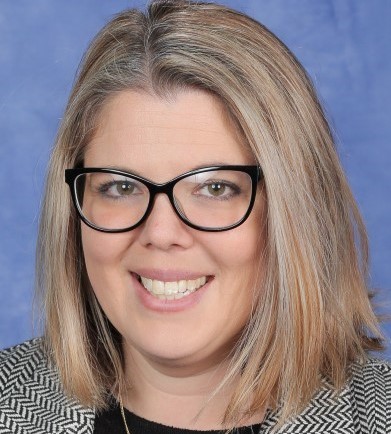 Welcome to a new year at Tranby College
The buzz around campus with students returning last week was palpable. It was great to see so many smiling faces, hugs, and laughs as students made their way to their new classrooms to begin their learning journey. For staff, this energy is an affirmation of their efforts in previous years and for what is to come in 2023. For our new students, families, and staff, we know this may be a time of a little uncertainty as you learn new routines and meet new people, however, hopefully, by now, this is starting to ease, and you have experienced the warm welcome for which Tranby is renowned. There truly is nothing comparable to the campus bursting back to life after the holidays.
Unfortunately, our Principal was unable to share in this joy as she has been unwell, suffering from a bad case of COVID. We do hope that she is back to full health soon!
Across the College, we have welcomed 158 new students and 17 new staff members. It is exciting to watch our College community grow, and I look forward to getting to know you all.
Over the past weekend, Tranby College was the first school, and first place in the local region, to host a satellite venue for the Fringe Festival. Under the inspiring leadership of our Director of Performing Arts, Erin Hutchinson, the College saw many performances from various artists. Our own students had the opportunity to display their talents on both days through their performances of 'Spotlight', 'Class Act', the School of Rock Band and the Visual Art exhibition. Additionally, Senior School Teacher Melissa Crotty performed a cabaret show over both days. It was a brilliant opportunity to showcase the talents of our staff and students, and we are exceptionally proud of their achievements. Thank you to all who were involved in the planning, set up, and running of the event; your efforts truly paid off!
This week during the Commencement Assembly attended by students in Year 5 to Year 12, I asked students to reflect on things that had gone well in the previous year and things that perhaps had not worked out the way they thought they would. I also asked students to reflect on the College values and their role in the development of each other. All students were set the challenge to work towards becoming the best version of themselves, to try something new, to step outside of their comfort zone and to embrace all that Tranby has to offer. This is such an important process in student development and growth, and it is reflected in our Personal Development Goals as part of our approach to personalised education. If you have not had the chance to speak with your child's mentor or classroom teacher at the prestart conferences, I strongly recommend you make contact to arrange a time to do so. The collaboration between parents, students, and the College is essential to the development of students in our care.
There are many exciting things on the radar for 2023 at Tranby, and we cannot wait to share these with you as the year progresses.
On a final note, I wish to make our community aware that applications for 2024 Scholarships are now open. Full details are available on the college website: https://www.tranby.wa.edu.au/scholarships/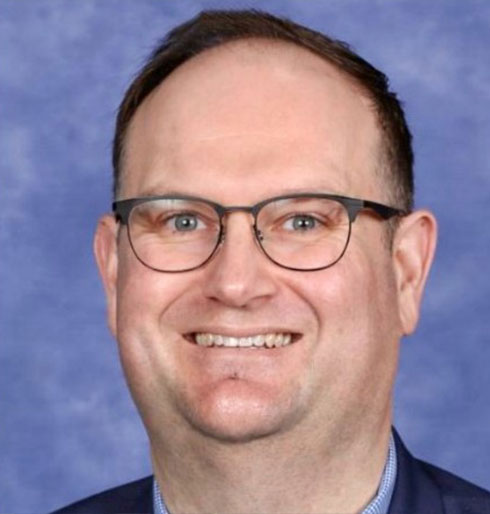 Congratulations, Class of 2022!
We are proud to announce that our Year 12 students have achieved great results in their 2022 WACE examinations, with many having received their ATARs, WASSAs, WACE, and offers from top universities, TAFEs, apprenticeships, and training programs. Special congratulations to our College Dux, Adam Mattiasson (96.5 ATAR), Benjamin Lochbuehler (95.15 ATAR), and Alexander Cilia (94.2 ATAR) on their outstanding results. Tom Leo received one of the highest Practical Dance Marks in his ATAR Exam and Erin Bullivant has been offered a place at WAAPA in the Vocal Program. We look forward to hearing of their future successes as they become future leaders in our local and global communities.
NAPLAN Ahead
NAPLAN will be held during Term 1 – Weeks 6 and 7 to give our students more time to improve their literacy and numeracy skills. Students in Years 3, 5, 7, and 9 will be assessed in writing, reading, conventions, and numeracy on the following dates:
15th March – Writing (Years 3, 5, 7, 9)
16th March – Reading (Years 7, 9)
17th March – Reading (Years 3, 5)
20th March – Conventions (Years 3, 5, 7, 9)
21st March – Numeracy (Years 3, 5, 7, 9)
For more information, please refer to the attached flyer from ACARA and SCSA or reach out to your child's teacher or mentor.
Digital Transformation
We are thrilled to be a Microsoft Gold School and, we are on our way to becoming a Lighthouse School in 2024. Our staff and students in Years 7, 8, and 10 have received their Microsoft Surface with a digital pen, and our Years 3, 4, and 5 students will receive theirs next week. I want to thank our IT, Finance, Library teams, and Digital Integrators for their hard work in making this happen.
We apologise for any inconvenience caused by our recent database transition and its impact on SEQTA. Our IT and Business teams are working tirelessly to resolve the issues and return to a smooth system as soon as possible. Thank you for your patience and understanding.
Keep Reaching New Heights
To all our students, let's make this a great year at Tranby College! With effort, good learning habits, and a positive attitude, you will accomplish amazing things. Don't hesitate to ask for help, do your best in every task, and make sure you put your best foot forward. Together, we will soar!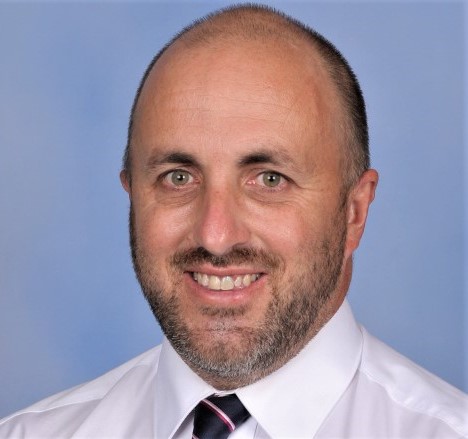 I am excited to welcome you to the start of another amazing school year. At Tranby College, we believe in instilling a strong foundation of values in our students, values that will shape them into responsible and successful individuals in the future. Our core values of Service, Respect, Integrity, Commitment, and Collaboration are at the heart of everything we do, and I am confident that our students will learn and live these values each and every day.
Our goal is to provide a safe and inclusive learning environment where students are encouraged to be creative, think critically, and work collaboratively with one another. Our dedicated faculty and staff work tirelessly to create engaging and challenging learning opportunities that help students achieve their full potential.
I am confident that this year will be filled with great opportunities for growth, learning, and success for all our students. We are committed to working together with you to provide the best personalised education possible for our students.
With an increasingly busy calendar, there are bountiful opportunities for our students to experience. 2023 sees the return of our Experiential Learning Program (ELP), as well as the various Arts, Sport and Academic pathways that will resume in the coming weeks.
As our students embark on the first round of assessments in the coming weeks, I would like to impress on them the importance of practice. Practice your content, practice your responses, and practice patience. If the information doesn't magically retain in your mind, practice it again. Through repetition and accurate question rehearsal, we can achieve marks reflective of our practice and diligence.
I look forward to a wonderful year ahead and I invite you to be an active part of our community. If you have any questions or concerns, please don't hesitate to reach out.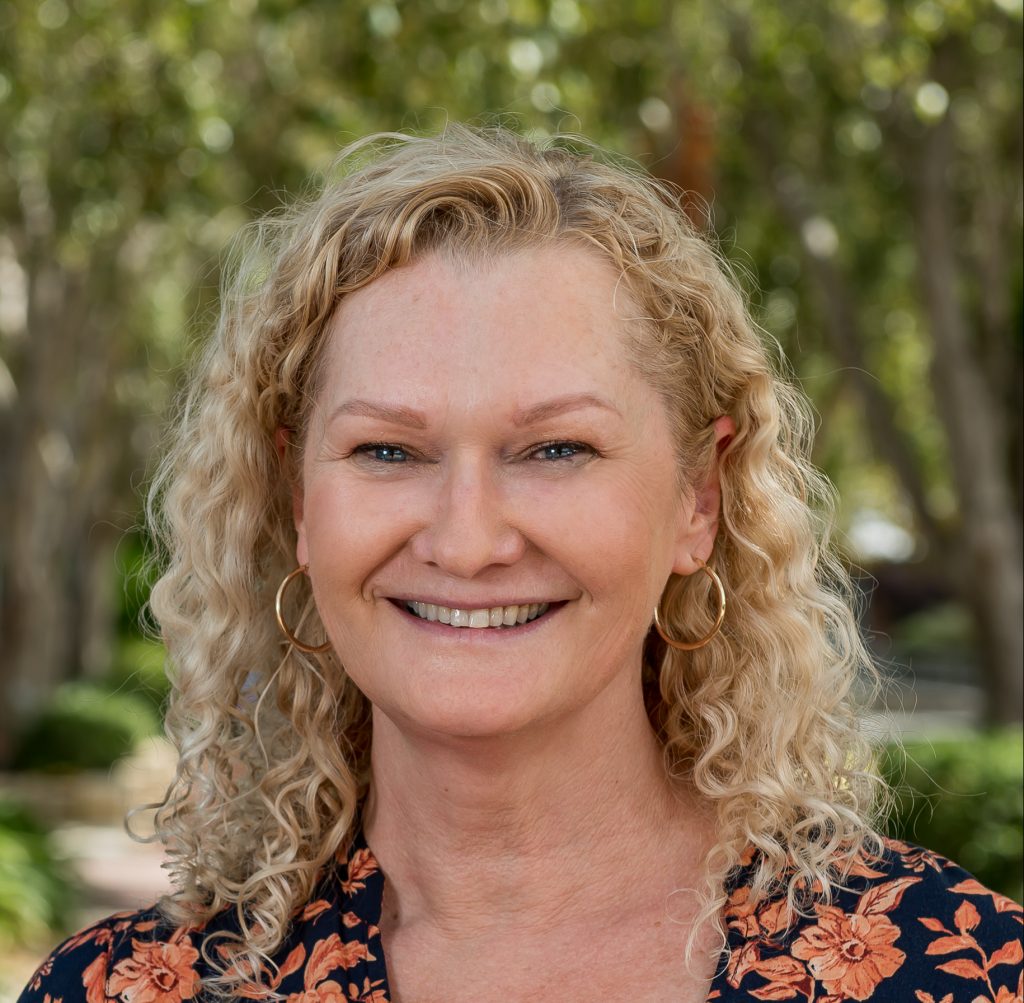 WELCOME BACK!
It gives me great pleasure to welcome you all back to the 2023 school year and what a wonderful start we have had! Students have settled into their classes very quickly and a real buzz can be felt when walking around the Junior School grounds. We have a number of new students across all year levels joining us this year and everyone appears to have fitted into the Tranby Community with ease.
We have also welcomed our very youngest students as they have spent the last two weeks transitioning into Kindergarten. Our Kindergarten playground is nearing completion and will be ready for the students next week when they begin their full days.
It my welcome letter to families just prior to the students' return, I asked parents to ensure that they support our Uniform Guidelines (attached) by checking their child adheres to these requirements and I would like to take this opportunity to thank our families for their support. As I noted in my previous letter, we keep our standards high by ensuring students abide by the guidelines in place and we require parents/guardians to support us in this process. Next week, I will be asking teachers to conduct uniform checks to ensure all elements of the uniform is correct for each child. As a result, you may receive a note advising you if an item requires changing and I kindly request that this is addressed quickly. Please ensure you take note of these guidelines and in particular, shoes, earrings, and hair ties, as these areas are often overlooked.
As we have many new students, it is important that I remind all families that playing on equipment before or after school is not permitted. Staff are on duty before and after school to ensure students are settled outside their classrooms and in the afternoon, staff on duty are required to monitor that students are leaving the College grounds safely.
Today, our students in Years 3 – 6 were involved in swimming trials, in preparation for our first carnival, which will be held on Wednesday 1st March. In addition, on Friday 17th February we will be acknowledging our 2023 Student Leadership group at our first Junior School assembly of the year. The planning of our co-curricular is well underway and notification will go home to parents in the coming week regarding the many exciting clubs on offer. The Junior School is a hive of activity with many opportunities available.
I hope you have had a positive start to the year, and I look forward to meeting as many families as possible in the coming weeks.
Junior School Student Leadership Shared Lunch
Deputy Head of Junior School
Tranby Day Colour Run
Many students across Kindy – Year 12 signed-up to participate in the Tranby Day Colour Run, which was held on the last day of Term 3. The goal was to come together as a community and to fundraise for Tranby College. Subsequently, a significant amount of money was raised of which the proceeds will go towards Outdoor Play Equipment in the Junior and Senior Schools.
Last Friday, saw our fundraising students receive their prizes and the excitement in the air was palpable!
Congratulations to Year 1M for their achievement as the highest fundraising class. A certificate was presented to them for their collective effort. It was a double celebration for 1M as Calvin Cook was also awarded as the top fundraiser, jointly with his brother Lucas from Year 3B. As the top two fundraisers, each was awarded a certificate and medal, and they were able to claim a variety of prizes, some of which they donated. As you can see from the photos, we had many other prize recipients with anyone raising over $10 able to claim prizes for their efforts.

A massive thank you must go to all our families who generously donated their prizes to the Uniting WA Christmas Appeal. Your thoughtful act of kindness is a testament to our community practising – Gratitude, Empathy and Mindfulness (G.E.M).
I want to take one last opportunity to thank everyone who supported this event, through fundraising or participation. It was truly an amazing day for our school, and we should all be proud to be a part of this amazing community we call Tranby College.
Junior School Library News
Scholastic Book Club Issue 1
Ashton Scholastic provides a 'Book Club' for our school. Catalogues/order forms are sent home with students twice per term. The first issue of Book Club for 2023 will be sent home this week. Orders can be made online using the LOOP system on the Scholastic Book Club website:
https://mybookclubs.scholastic.com.au/parent/login.aspx
Orders should be completed online by next Tuesday, 14th February.
Ordered items are distributed to students when they arrive at the school, usually two or three weeks after the LOOP is closed.
If you would like any books kept aside for any reason (birthdays or other special events), please let us know, we will hold them here in the library for you to pick up.
Mrs Jane Stanton – Teacher Librarian
"Only You / Can make the world seem right
Only you / Can make the darkness bright…" 
2023 School Based Immunisation Program
CONSENT INFORMATION FOR STUDENTS IN YEARS 7 AND 10
The 2023 School Based Immunisation Program is transitioning to an online platform.
• Please use the VaccinateWA online platform to complete your child's consent.
• For detailed instructions on how to register your child, including information relating to the relevant disease transmission and symptoms, please visit School-based immunisation program (healthywa.wa.gov.au)
OR COMPLETE
A paper-based immunisation consent form obtained through the school or via the healthy WA website.
Please sign and return to the school even if consent is declined.
NOTE: Paper-based consent forms will be entered onto VaccinateWA and you will receive an email confirming this.
All vaccines provided will be recorded in the Australian Immunisation Register (AIR).
How to Access Your Child's Immunisation Records
Parents/guardians can check their child's vaccination (up to age 14 years):
via their own existing Medicare online account myGov (external site)
asking their doctor or immunisation provider
Parents will not be able to view their child's immunisation history once they turn 14. Parents can assist students to create their own My Gov account to view their immunisation status.
On Friday 3rd and Saturday 4th February, Tranby College hosted Baldivis' first ever FRINGE WORLD festival. The event featured three different venues offering a variety of shows including musicians, comedians, circus acts and performances by Tranby College Performing Arts students, as well an exhibition of artworks by our Visual Art students. If you attended the event, you will know that the shows we secured were fantastic! The presentations by our own students (in 'Class Act', 'Spotlight' and the 'School of Rock') drew large crowds, many of whom commended the students on their performances.
We also received very good feedback from many of the artists who performed, saying what a fantastic venue Tranby offered and that they'd be keen to return next year should we host the event again. If you came along, we'd love to hear your feedback or suggestions. Please email: productions@tranby.wa.edu.au.
Huge congratulations to all students who performed and many thanks to all the students and staff who made the event possible.
Erin Hutchinson
Director of Performing Arts
High Performance Cricket Program
Tranby College is offering our internal and external students in Years 7-10 the opportunity to apply for a position in our High Performance Cricket Program.
For more details, please open the following link: High Performance Cricket.
Cadets thoroughly enjoyed their end-of-year excursion at Swan Valley Adventure Centre having a day of water-based activities.
They kayaked on the Swan River and built their own rafts, which proved a lot more difficult than expected, but it was very entertaining for us to watch.
Well done Cadets on always having lots of fun, even when you're challenged.
Kerrie Miller – Cadet Leader
Uniform Shop Stock Update & Hours
Uniform Back Orders
The following items are due in, week ending 2nd March, we thank you for your patience:
Budjar Polo – Sizes 4C – 14C
Marra Polo – Size L
Early Learning Polo – Sizes10C – 12C
Boys Formal Shorts Elastic Back – Size 10
Uniform Shop Hours & Phone Number
If you have any queries please contact the Uniform Shop on 9523 3119 during their open times:
Tuesdays – 8am – 12noon
Fridays – 12noon – 4pm
Murdoch University After School Programs
The Murdoch University After School Program in Mathematics and Physical Sciences provides classes in Physics, Chemistry and Mathematics. For 2023 Term 1 we also have a Study Skills class running.
Each subject runs for 2 hours each week from 4:30pm to 6:30pm starting the second week of school term. Students are welcome to attend 1 to 3 times a week depending on their interests.
Please see the attached flyer for:
Community Sport Registrations
2023 Registrations are open for the Rockingham District Hockey Club and the Rockingham Flames, please open the below links:
Rockingham Flames Basketball