Tuesday May 9:
Junior School – Mother's Day Stall
Thursday May 11 – Saturday May 13:
Little Shop of Horrors – Senior School Production
Friday May 19:
National Walk to School Day
Monday May 30
Premier's Reading Challenge Open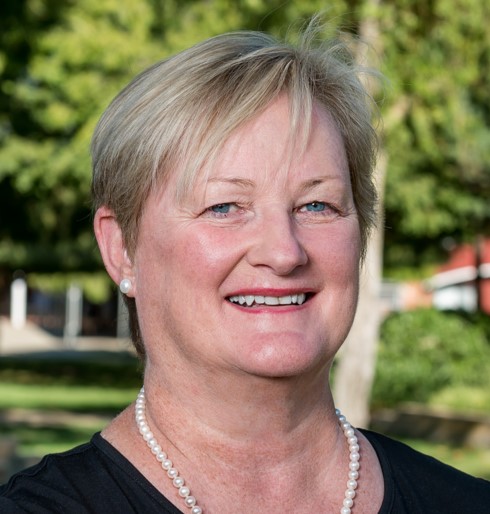 Hosting So Many Visitors
Our first few weeks of Term 2 have been vibrant already, with many guests visiting the school to see our campus and see first hand what it means to have a Tranby education. On Monday I was honoured to tour a delegation from Indonesia who had been recommended to visit Tranby by one of our former parents, John Husband. The delegation included Professor Iri Siti Burbaya, the Minister of Environment and Forestry for the Republic of Indonesia. The Minister was impressed by our College and especially fascinated by the work our Year 6 students had undertaken on government studies and topics such as environment sustainability. Students were asked to compare case studies from Australia with another Asian country, with some students choosing Indonesia – much to the delight of our guests.
Later in the day I had the pleasure of showcasing Tranby's campus and learning approach with experienced Headmaster, from Scotch College, Dr Alec O'Connell. He was amazed by the beauty and quality of our campus.
Finally, we hosted a now much regarded Tranby event, the Senior School Revealed on Wednesday May 4. More than 100 guests attended, including both current and future Tranby students with their families. It was fantastic to see such interest in Tranby's personalised educational offering to host those of you who could attend. Thank you for filling our Senior School Forum filled with such buzzing energy and excitement. I want to thank and acknowledge all of of our presenters and teachers for their creative displays, which showcased their subjects and student's work with pride. A great demonstration of the passion they bring to the work they do with our Senior Students to engage them in their learning. A big thank you also to our student presenters, Ava Cook, Jolie Nguyen and Leah Fryer for confidently sharing their experience as Tranby students with our audience.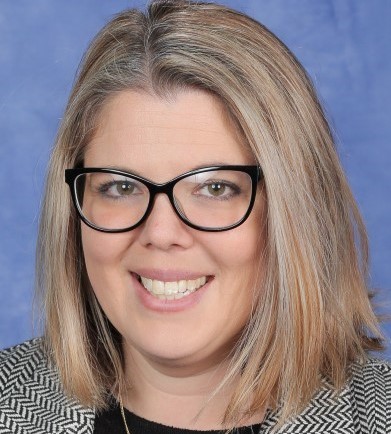 Colds, Flus and COVID-19
As we enter the cold and flu season, I am taking the opportunity to remind parents to please keep children at home if they are unwell. Additionally, we are seeing a handful of COVID-19 again within the College community. If your child is experiencing any symptoms of illness, such as fever, cough, sore throat, runny nose or stomach distress, we ask that you keep them home from school until they are feeling better and additionally follow the current COVID-19 government protocols if your child tests positive for COVID-19.

This is not only for the safety of your child but also for the safety of their classmates and College staff.

By keeping your child at home when they are unwell, you are helping to prevent the spread of illness and keeping everyone in our school community healthy. We understand that this may cause inconvenience, but we ask for your cooperation in ensuring that our College remains a safe and healthy environment for all.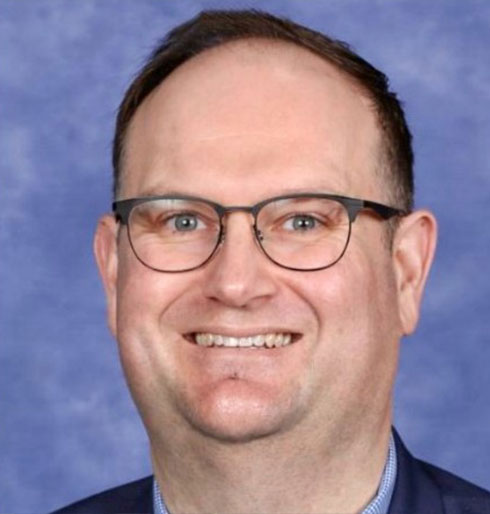 Director of Teaching, Learning and Innovation K-12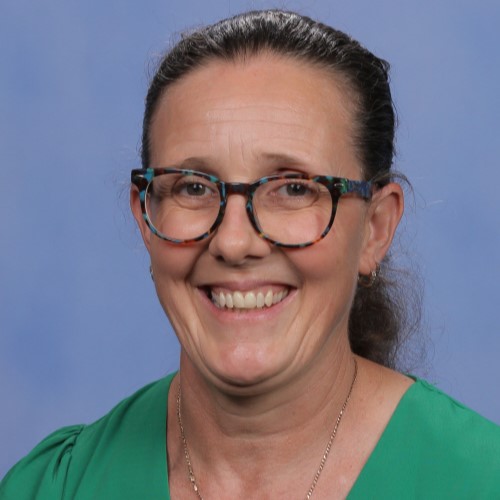 Acting Head of Senior School
Learning How to Learn
Recently, both staff and students have attended workshops presented by 'Study Skills' expert Dr Jane Genovese during extended Mentor times on Wednesdays. Jane is the owner and founder of Learning Fundamentals, an organisation helping students to thrive intellectually, mentally and physically. She has been highly engaging and provided fantastic age-specific advice to our students on how to approach their work and study. She had even our toughest of student crowds entertained during the sessions, getting them interested in learning how to learn. Dr Genovese will continue delivering short activities for different age groups this year during extended Mentor times so students can continue building their study skills.
We are also providing an online workshop for parents and guardians to hear advice from Jane on ways to support your children to build good study habits throughout high school. We've included information on how to book in for this workshop later in this newsletter – I hope you can join us!
Year 7 Camp
I also had the chance to travel to Dwellingup this week to attend the Year 7 Budjar and Karla Camps. As well as enjoying the spectacular weather and activities (orienteering, camping in tents, canoeing and building their own rafts!), the student's approach to working with one another and jumping in to 'give things a go' was outstanding. A big shout out to our Head of Outdoor Education Tim Harley for organising two highly successful camps, supported by his teachers and staff. We hope everyone who attended took something away from their three days of learning in the great outdoors.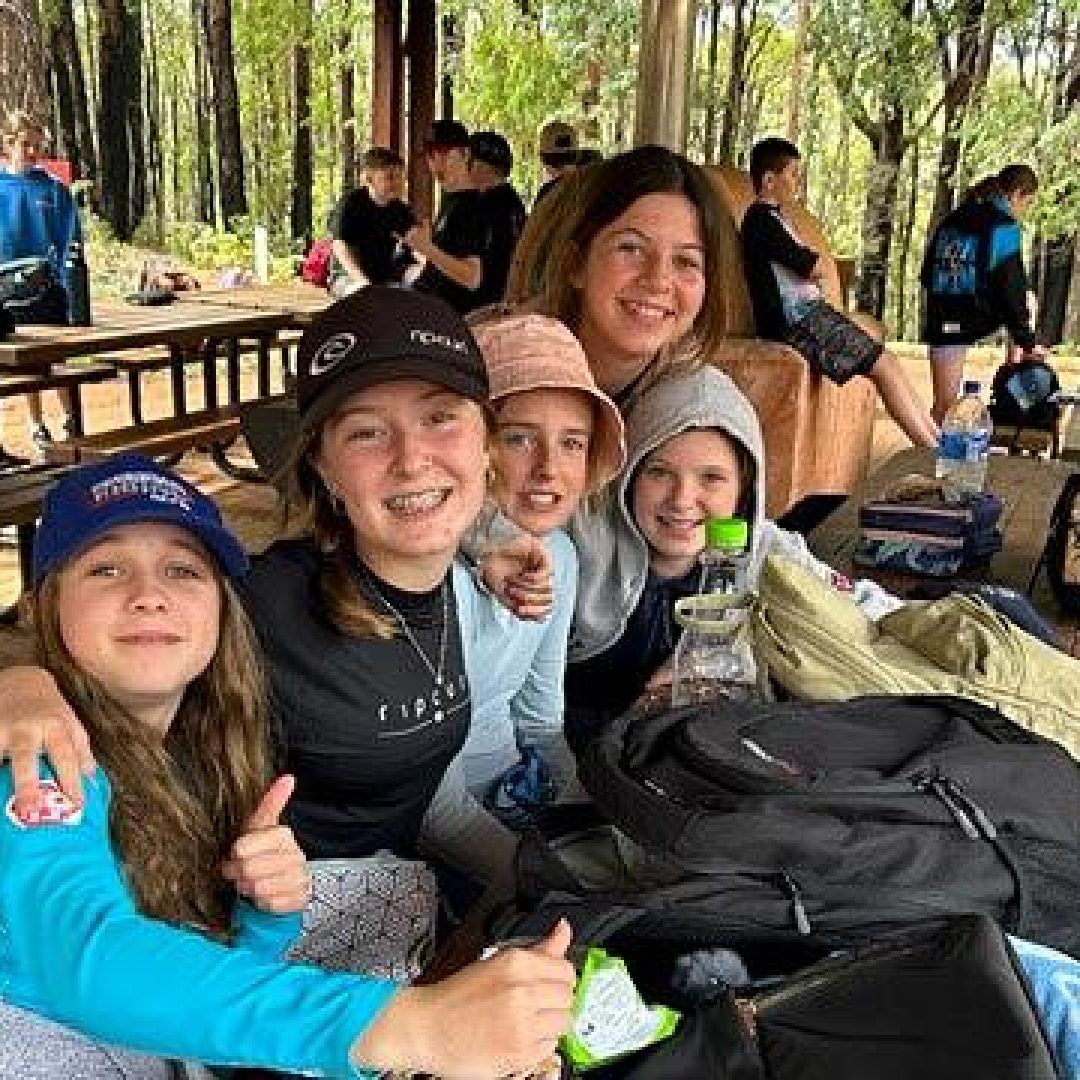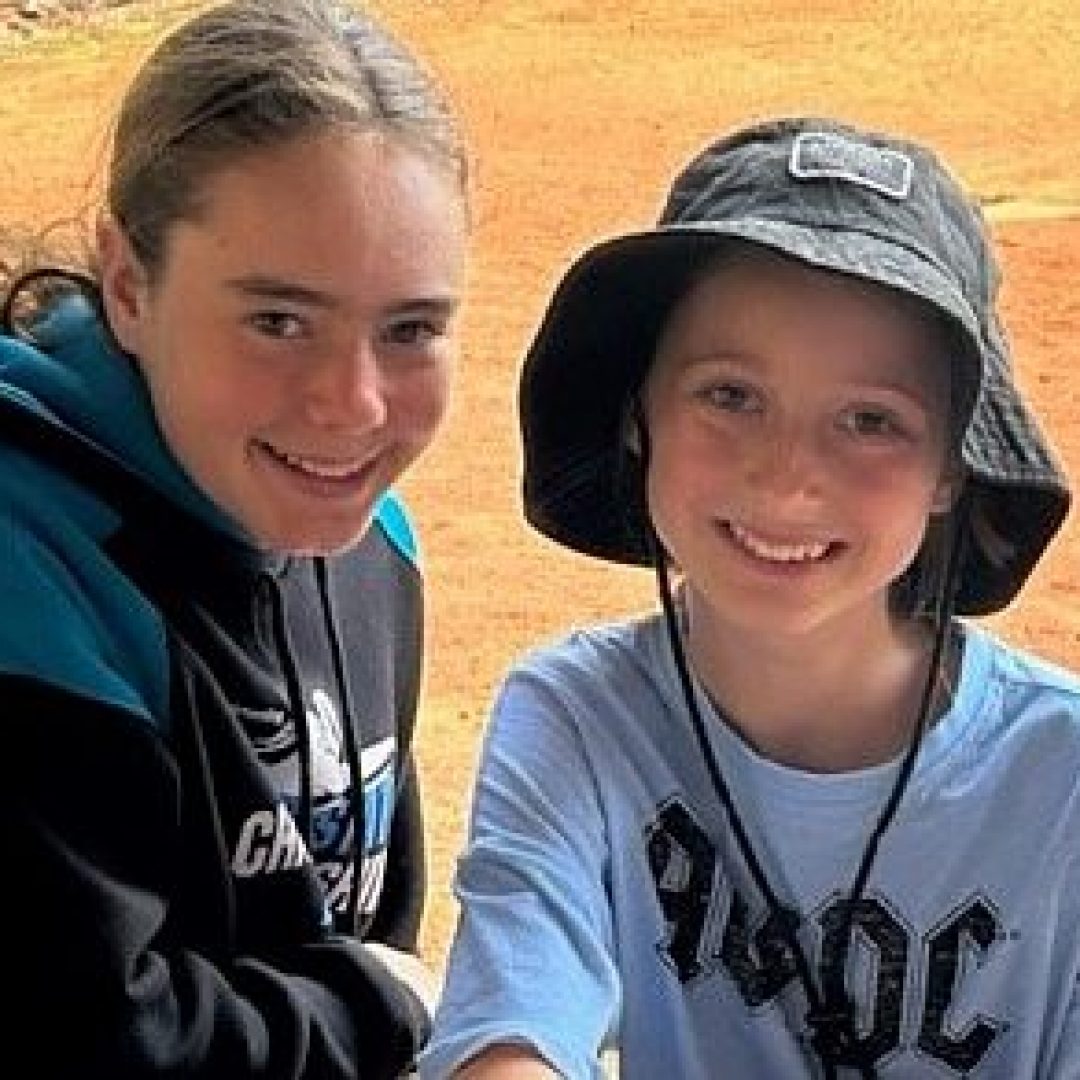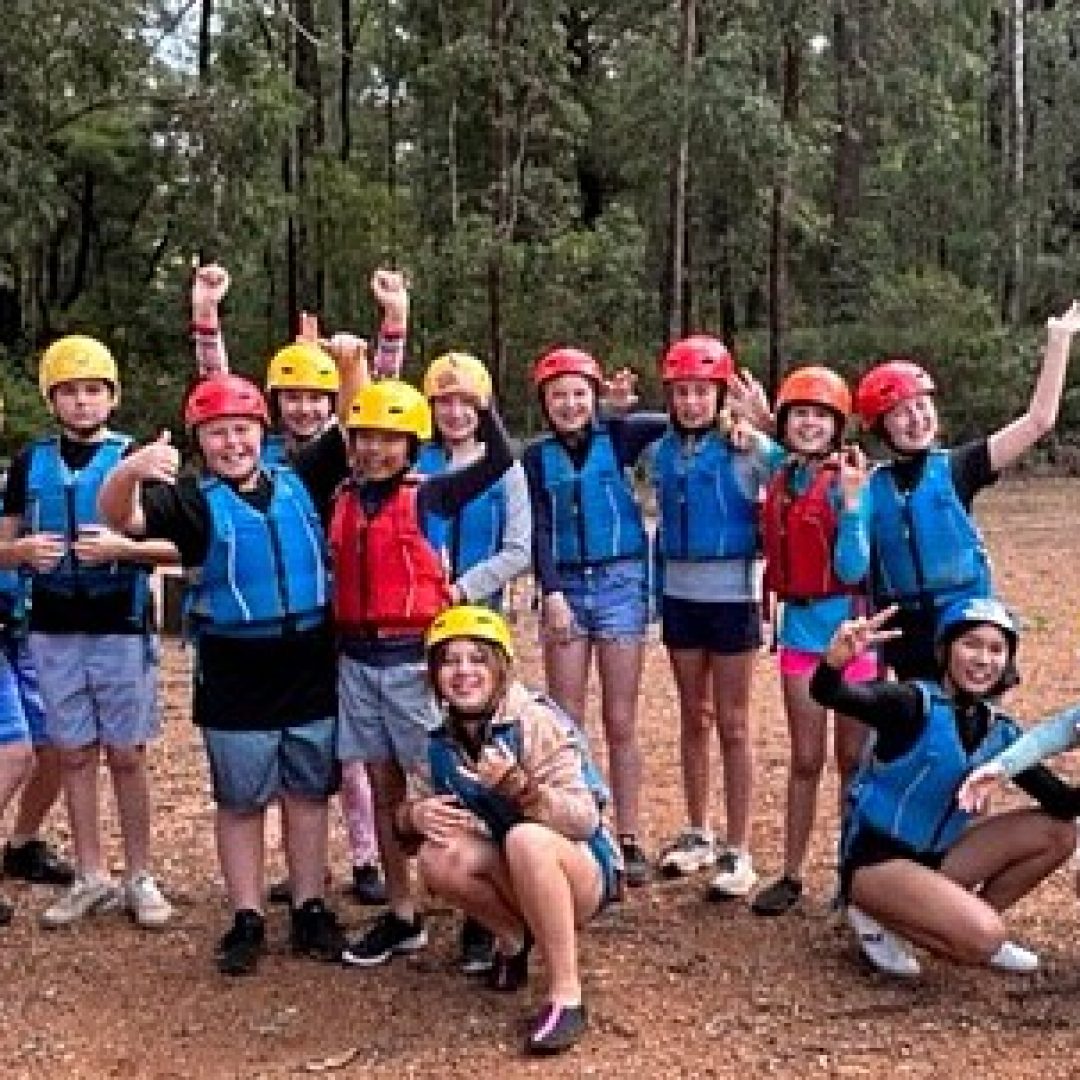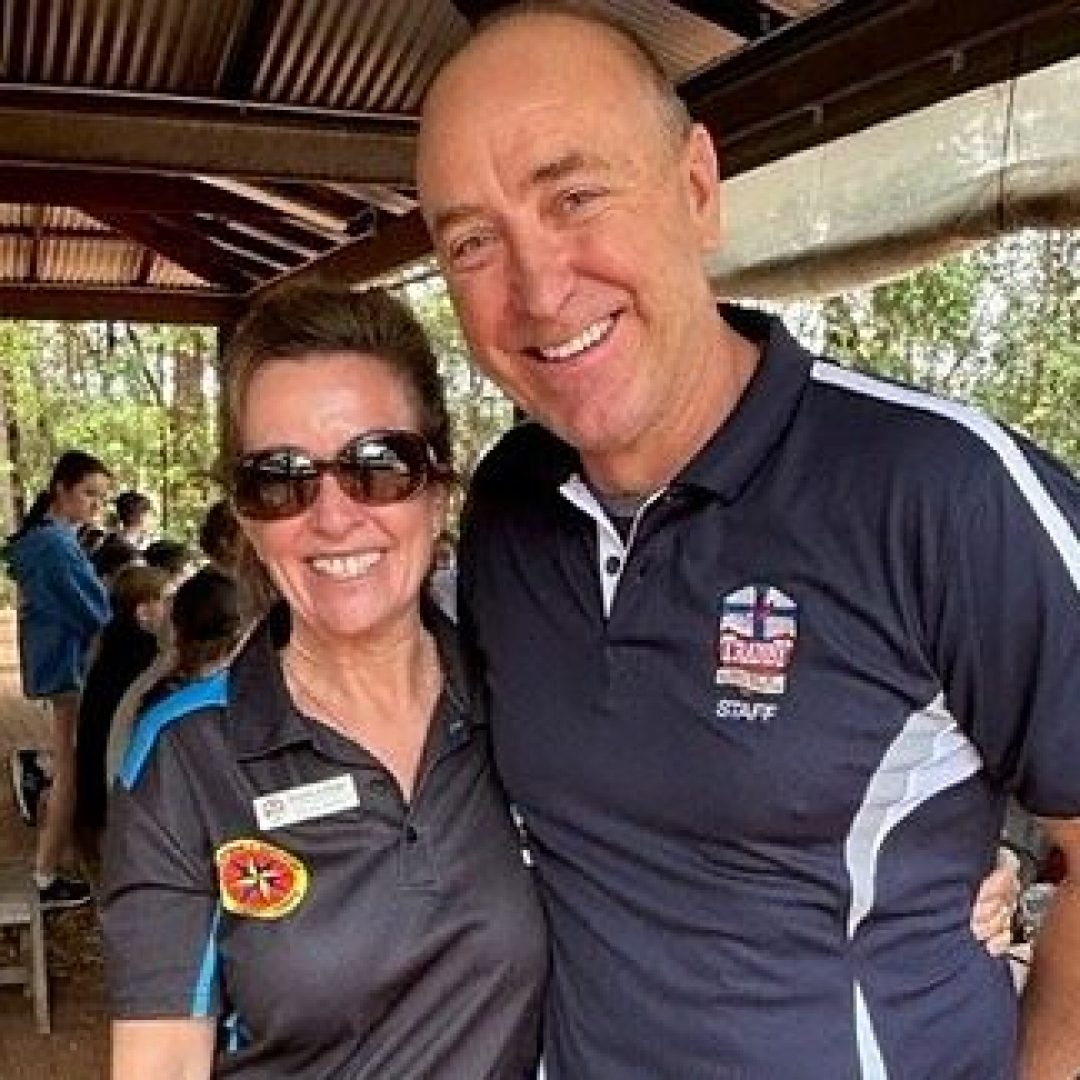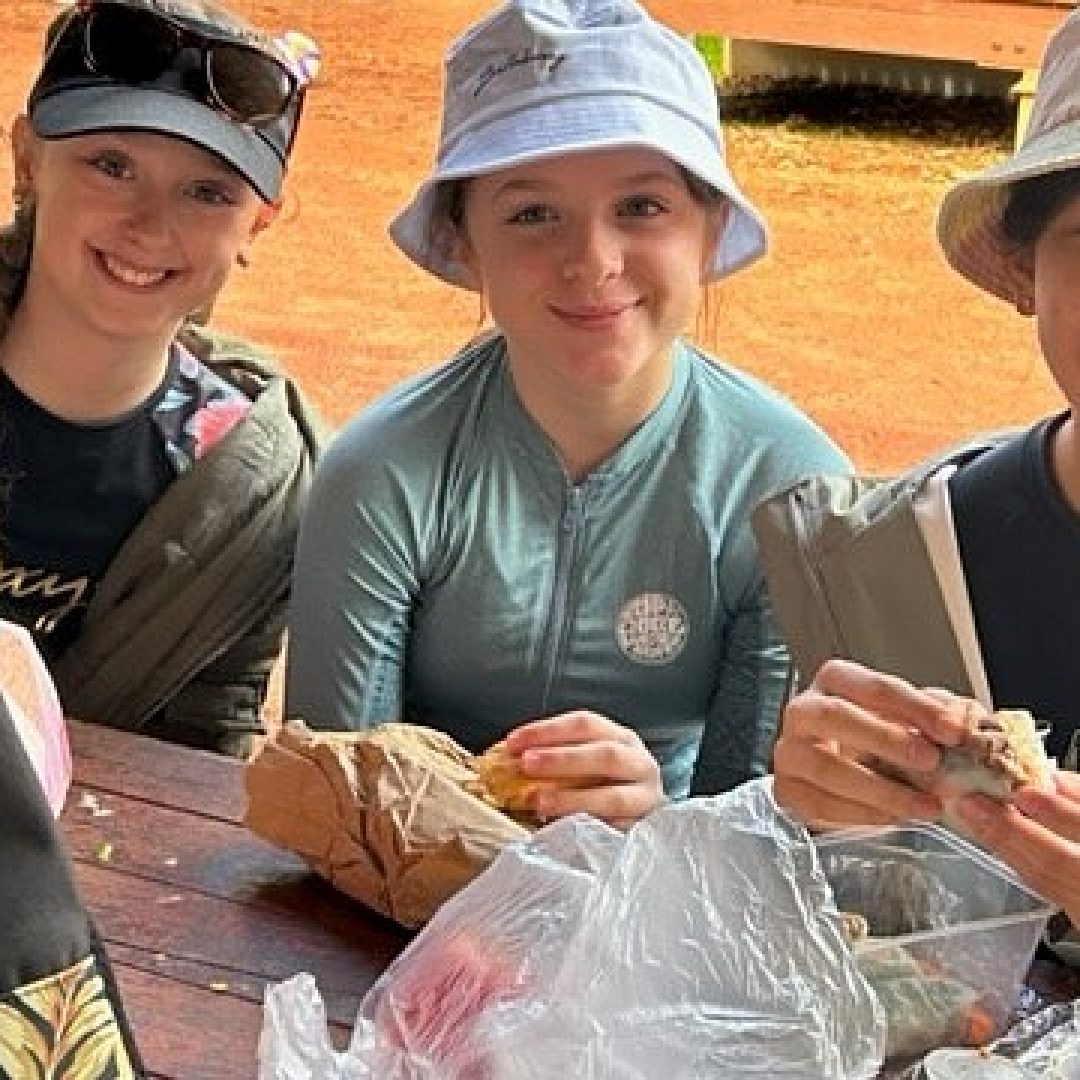 Acting Head of Junior School
Language Students Honoured
Welcome to Term 2
I trust that you all have had a peaceful Easter and managed to spend quality time with loved ones. It was such a pleasure to welcome back all students following the ANZAC Day public holiday and day of remembrance. It was not long before the College became a hive of activity again .
ANZAC Day Service
We commenced the term with an ANZAC Dar Service where staff and students in Years 3 -12 gathered to commemorate all the Australians who have served and died in military operations. Our guest speaker and new colleague Mr Palacious shared some of his experiences after serving in the military. Thank you once again to Mr Palacious for his willingness to share his touching story. It is important to reflect on moments such as these and to embody the ANZAC spirit in our school by modelling values such as 'mateship', courage, service and endurance. Lest we forget.
Community Events
This term is a busy but an exciting one, with lots planned in the Junior School. To keep up to date, please ensure to view the College calendar on our website for upcoming events. You can also keep an eye out for information through SEQTA, the Newsletter and through our social media accounts (Facebook and Instagram).
This week we hosted the Senior School Revealed event and I must say that there is ALOT to be excited about! The Year 5 and 6 cohorts were also given another opportunity on Thursday morning to tour this space, as some were unable to attend the night before. A fantastic opportunity for our students to be part of such a cohesive K-12 environment where families can share in their child's learning experiences and explore exciting future opportunities.

We concluded the week with an amazing Pre-Primary to Year 12 inter-house Cross Country. Our students had so much fun on the day supporting their peers and Houses. Thank you to Mrs Barber for another well planned and executed event. Keep an eye out on socials for photos!

Community Events
Walk Safely to School Day (WSTSD) is another community event which will take place on Friday the 19 May. Students from Pre-Primary to Year 6 can participate in this event. The Junior School staff will be providing a healthy breakfast to students who walk to school on this day helping to promote a healthy diet in conjunction with regular physical activity. Walk Safely to School Day asks that we all consider our transport habits and try to incorporate more walking as part of a healthy, active way to get around. We are so excited to see so many booked for this event and look forward to sharing photos of the event.
Parent Support
We are always on the look out for parent helpers at these events and other school events. Supporting students through their schooling is always a collaborative effort, requiring the partnership of all members of our community. We encourage you to get involved and come along to some of these exciting activities. It's a great way to spend time with your children while being of great help to our dedicated staff. Please get in touch with your year group liaison or alternatively contact reception if you would like to volunteer.
Uniform

The College prides itself on presentation and with us heading into the cooler months, please have a look at the 'Parent Portal' of our website for more information on the Term 2 uniform requirements. Students in Years 3 and above are to wear the appropriate tie or tie bow. I thank you in advance for your continued support by ensuring our students set high standards by wearing their school uniform correctly.
Once again, welcome back and I look forward to an exciting term ahead.
Two Tranby College students, Ella Williamson (Year 9) and Allyse Bell (Year 12) were recently honoured at the first Annual Bahasa Indonesia Student Awards held by the Indonesian Consulate in Perth on 27 April. Students from throughout Western Australia were recognised for their outstanding performance in Indonesian Language Classes during 2022 , as well as their unwavering dedication to their studies in 2023.
The night was filled with mouth-watering Indonesian cuisine and inspiring presentations, which left both students feeling motivated and eager to pursue their passions for Indonesian culture and language studies. Allyse was fortunate enough to engage in conversation with a representative of DFAT who studies International Relations, igniting her desire to explore Indonesia further and continue her studies in Year 12.
To top it off, their achievements were even featured on the news in Indonesia. You can watch their shining moment here.
Senior School Production!
After discovering a strange and unusual extra-terrestrial plant, Seymour Krelborn's life changes for the better. As the plant grows, so does Seymour's fortune and fame, but is the price of an ongoing supply of human blood too great a cost?
With a rock score performed by a live band, students will be bringing this show to life on stage. you won't want to miss the most hilarious and 'horrific' show to hit baldivis this year!

Premier's Reading Challenge
This year both libraries will be participating in the Premier's Reading Challenge. We had a wonderful response last year and are looking forward to as many students from across the college registering again for 2023.
The official website will be open from Monday May 8 and student can begin to log books they read once the site is launched:
https://www.premiersreadingchallenge.wa.edu.au/.

The
challenge is for students from Kindergarten to Year 10 to read 12 or more books
in the period from May to September. Students can win some fantastic prizes,
including book packs, cinema passes and wireless headphones.
We
look forward to assisting the students with their challenge goals over the next
few months.
Academic Task Force Tuition & Masterclasses
Term 2 Tuition For Students in Years 7 to 12
Weekly Tuition Sessions with Academic Task Force can be an affordable way for students to access individualised support from a qualified teacher and experienced subject specialist. Each session, students receive help by going over any problems and gaps in their knowledge, review content and get support with their work and assignments.
Master Classes for Students in Years 10, 11 and 12
Master Classes with Academic Task Force support students looking to maximise their learning and strive for a top ATAR score. Each week, our specialist teachers will focus on a particular topic from the WACE syllabus. Students will get in-depth explanations and examples and receive individual feedback and expert coaching from our Master Class teacher.

To enrol go to www.academicgroup.com.au. For more information call 9314 9500 or email learn@academicgroup.com.au.

Free Workshop for Parents
SAVE THE DATE – SENIOR SCHOOL PARENTS
Want to know how you can support your children in their high school study?
Confused about what makes 'good' revision habits?
Unsure if your children are actually studying effectively?
Tranby College is offering you an opportunity to attend an online session by Dr Jane Genovese of
Learning Fundamentals as she explains how you can support your children as they navigate the rigours of high school. Jane has presented her study Skills Hacks to all Senior students and staff at Tranby College, and now it is an opportunity for you hear how you can support your child through their high schooling experience.
Why online? We know
that it is not always easy to get to the school on a weeknight and also how
nice it is to do something like this without leaving your home!
When: 7-8 pm
Wednesday 24th May 2023
Where: Zoom
How to RSVP: Registration
On Saturday 25th March, a group of 18 students and 6 staff members participated in surfing with people living with disabilities.
The students and staff braved the water at Leighton Beach in Fremantle, helping them onto surf boards and assisting them into the water to experience the freedom of movement and a splash of sea water.
Our students found the event 'cold' but very rewarding, knowing they have made a difference in someone else's life.
Our College Service Captain, Catherine Lyndon-Smith, reflected:
"I loved the Disabled Surfing event, and it was a great way to serve the community. My favourite part was when a young boy (only about 10 years of age) was nervous to surf, but he did it anyway, and he loved it and kept going. The look on his face was priceless. I would do this event every weekend if I could."
Year 11 student Isobel Radclyffe-Smith commented:
"Volunteering for Disabled Surfing was a fun and rewarding experience. Being able to help those who have disabilities participate in the event is something that I will always remember. The highlight for me was seeing everyone's smiling faces and excitement when they got the opportunity to get on the board."
At Tranby, we aim to foster a mindset of volunteering and serving the wider community. Our students are becoming more and more involved in the various events that are on offer, with students learning compassion and care for others. We are very proud of our students' participation and commitment to events such as this.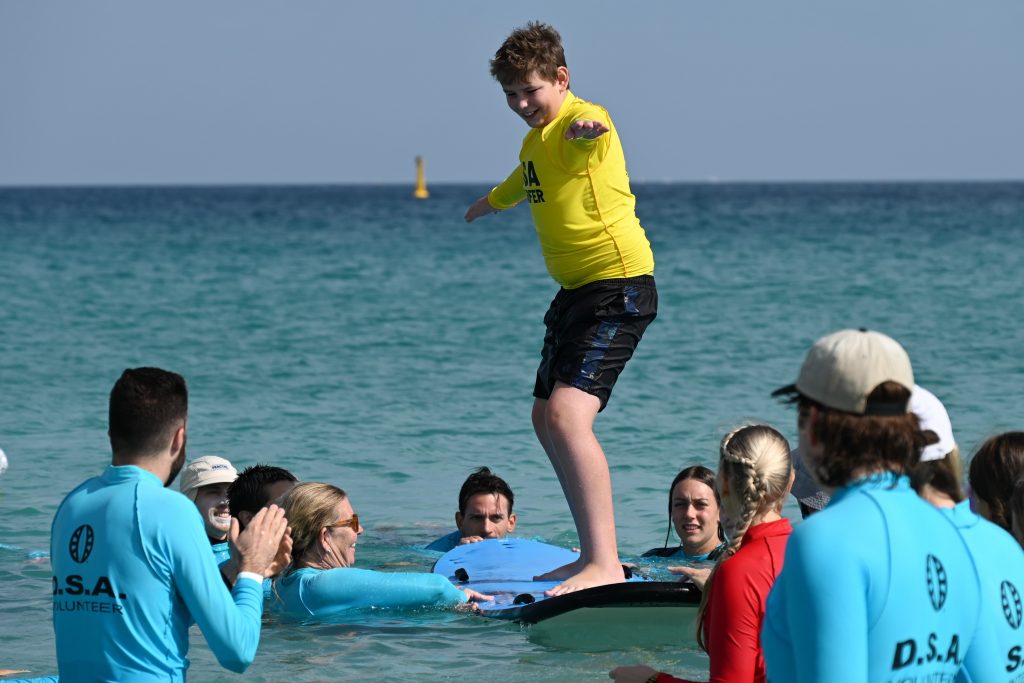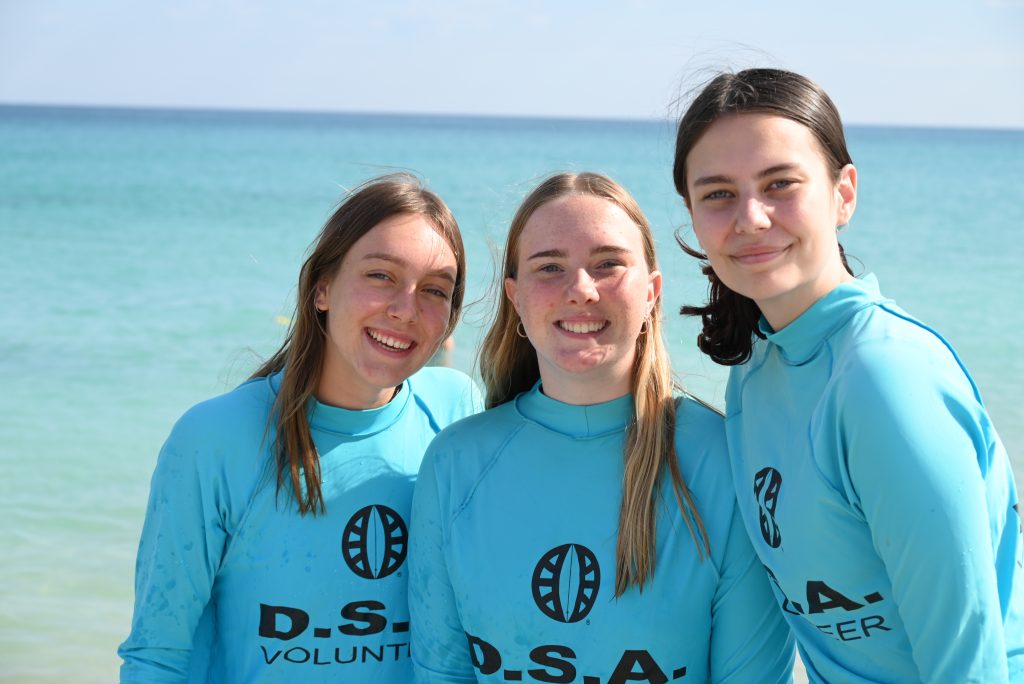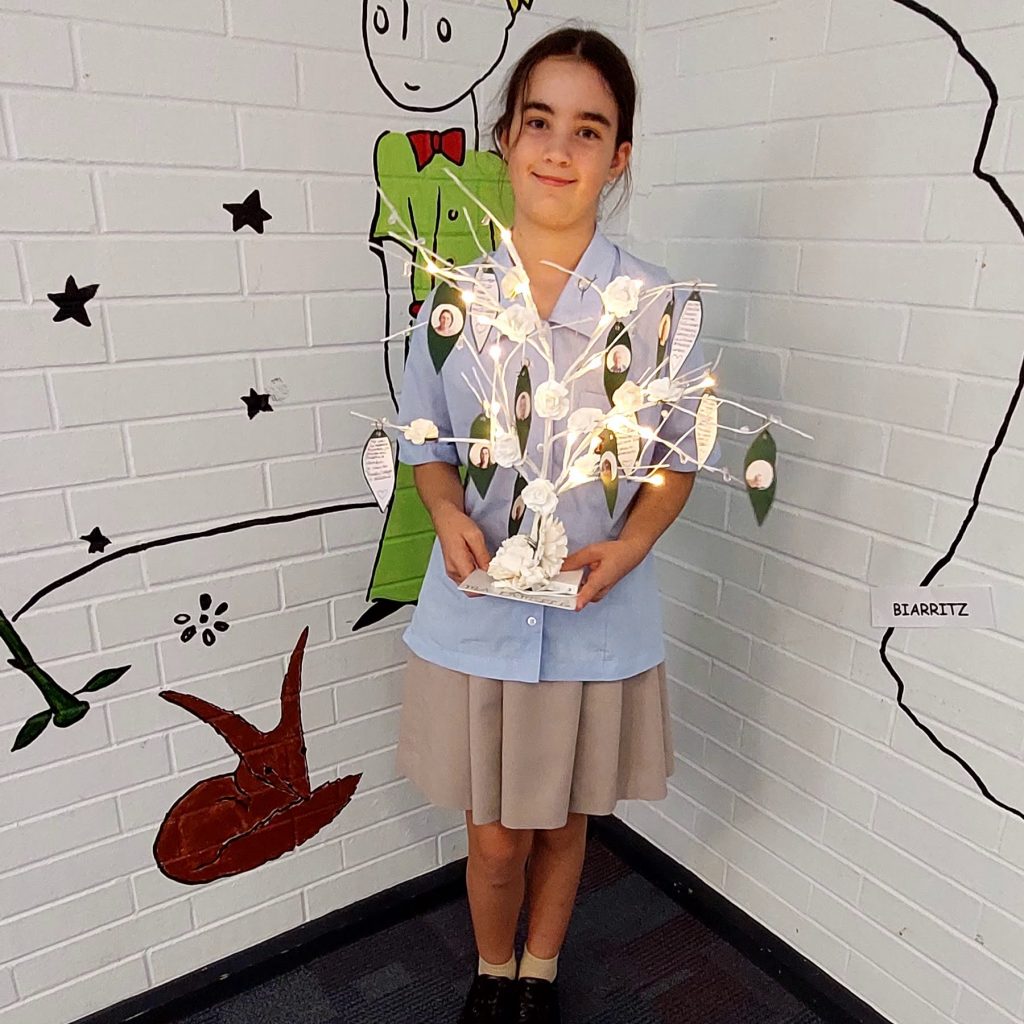 Year 7 French 'My Family Tree'
Student testimony:
"It was a great experience for me to be able to create a Family Tree. I guess it helped connect me more to my family as I got them all together to come over for photos and I had to write about them in French! I really enjoyed working on it, and my mum was a great help as she bought the materials and was ready to help me if it was hard." Aryanna Young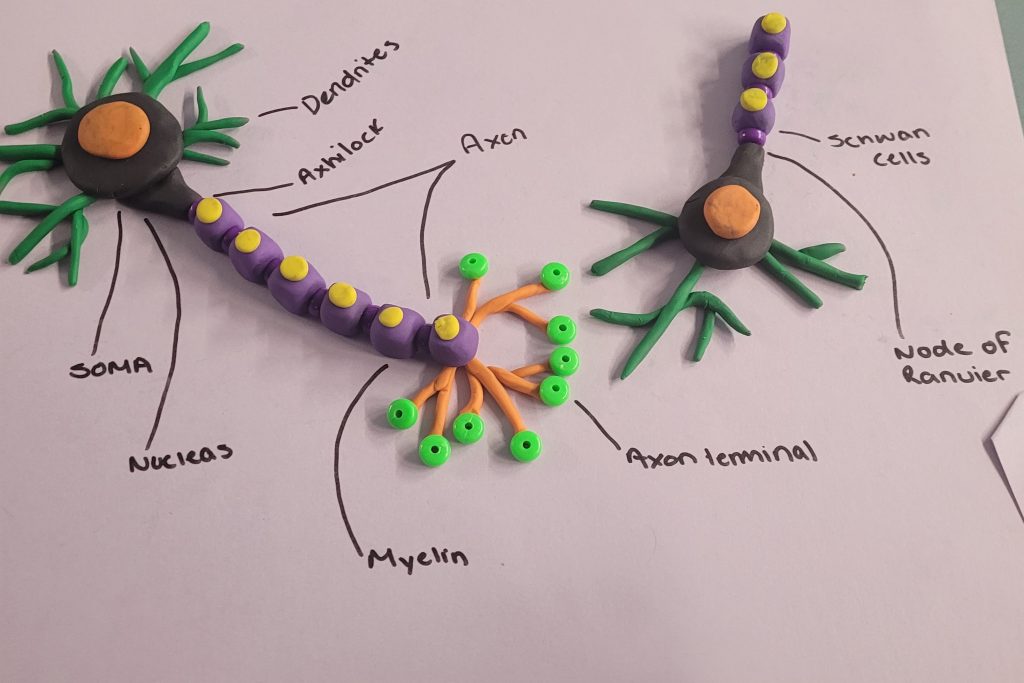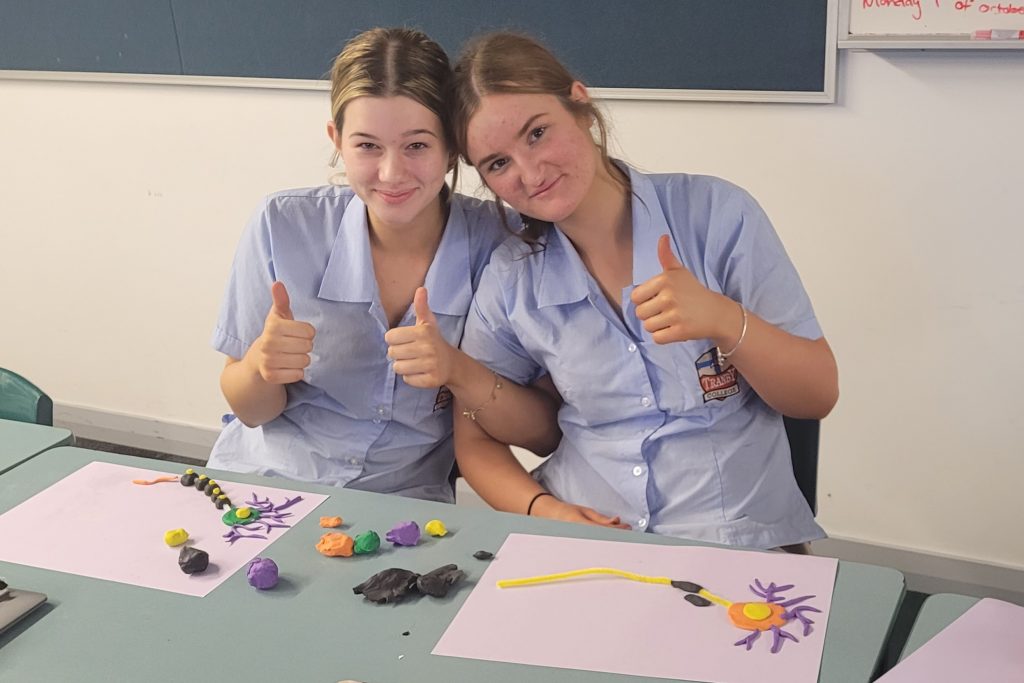 Congratulations to Jesse Diamanti, Year 6, who has been named as a non-traveling reserve for the SSWA State 12's Cricket Team to attend the National Championships in June in Darwin. He will continue to train with the squad and will provide injury/illness cover if required and will be young enough gain selection again next year.
To support Tranby College and have access to lots of amazing deals in WA please open the following link to the 2023 Entertainment Book.
Murdoch University After School Programs
The Murdoch University After School Program in Mathematics and Physical Sciences provides classes in Physics, Chemistry and Mathematics. For 2023 Term 1 we also have a Study Skills class running.
Each subject runs for 2 hours each week from 4:30pm to 6:30pm starting the second week of school term. Students are welcome to attend 1 to 3 times a week depending on their interests.
Please see the attached flyer for: