Newsletters
Term 2 – Week 9
Important Dates
Thursday 22 June
Last day of Term 2
June 22 – June 23
3-Way Parent-Student-Teacher Conferences (Years 7-12)

Monday 17 July
First day of Term 3
Wednesday 26 July
Subject Selection Info Evening for students starting Year 11 in 2024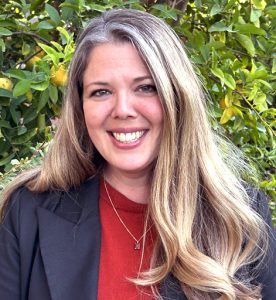 From the Principal (Acting)
Ms Emily goforth
At Tranby, we understand and value the expectations parents and guardians have when sending their students to our College. You expect that your children will be treated in line with our College Values and that, as a College, we will live out our mission and purpose in our actions.
As we approach the end of another successful term at Tranby College, we would like to take this opportunity to reflect on some important aspects of our school's culture and values.
Pride in Cultivating a Respectful Culture
We are proud of our positive and inclusive College community, where our values — Respect, Integrity, Service, Commitment and Collaboration — are actively modelled by staff, students, parents and guardians. We strive to create an environment where everyone feels valued and heard.
Upholding our shared values and treating one another with respect is at the core of the Tranby experience.
By embracing and nurturing this culture, we create a safe and inclusive space for all to learn, grow and thrive – this aligns with your expectation that your child receives an education in a supportive and respectful atmosphere.
To ensure that the Tranby Community operates harmoniously and supports these expectations, we have established comprehensive Codes of Conduct for our staff, students, parents and guardians.
These Codes serve as guidelines for behaviour, reflecting the values of the College. We encourage all members of the Tranby Community to familiarise themselves with these Codes and actively contribute to creating a positive and nurturing environment for everyone involved.
Uniform Standards
Creating an experience that promotes a sense of unity and belonging within our College community is exceptionally important. The College uniform serves not only to instil pride and a sense of belonging, but also to prepare students for the expectations they will encounter in the wider world.
We kindly request that all students adhere to the uniform guidelines, including the hair and jewellery guidelines. By doing so, we ensure that every individual feels a part of our cohesive community and meets the standards we all expect from the College.
As we move forward, we remain committed to aligning with your expectations and providing an educational experience that fulfills your aspirations for your child. Your trust and support in Tranby are invaluable, and we appreciate the opportunity to partner with you on this journey. Together, we create a nurturing environment where your child can thrive academically, emotionally and socially.
If you are unsure about any of the codes, guidelines and policies mentioned above, they are all available on the College website at tranby.wa.edu.au/publications-policies
Thank you for entrusting us with your child's education and being an active part of the Tranby community. We look forward to continued collaboration as we work together to on your child's educational journey.
I hope all of our students have a restful break. We look forward to welcoming you and your family back in Term Three.
READ MORE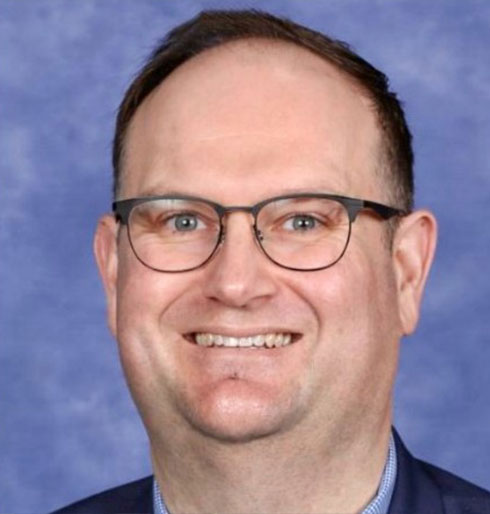 Deputy Principal (Acting)
Mr anthony britza
parent-teacher-student conferences
I hope this newsletter finds you well and that your child's academic journey at Tranby College has been a fulfilling one thus far. As we approach the midpoint of the academic year, I would like to emphasise the importance of parent-teacher conferences and the collaborative nature of students, parents, and teachers in helping our students achieve their academic potential.
Parent-teacher conferences provide a valuable opportunity for open communication and dialogue between parents, teachers, and students. It allows us to discuss your child's progress, strengths, and areas for improvement and set goals together. By working collaboratively, we can create a supportive environment that nurtures academic growth and holistic development.
I encourage all parents and guardians to actively participate, as your insights and involvement play a vital role in your child's educational journey. Through this collaboration, we can better understand your child's unique needs and tailor our teaching approaches to maximise their learning potential.
REST AND REJUVeNATION
As the school holidays approach, we recognise the importance of rest and rejuvenation for our students. It is essential for them to take time to recharge, both mentally and physically. However, we also encourage them to continue engaging in learning activities during this period.
Reading daily, watching educational documentaries, exploring the outdoors, and learning about the world around them are excellent ways for students to continue their intellectual growth outside the classroom.
Please encourage them to practice math facts, engage in meaningful conversations about global events with you and expand their knowledge through various learning opportunities. By maintaining a balance between relaxation and continued learning, they will return to school feeling refreshed and ready to tackle new challenges.
For our Year 12 students, this upcoming term marks the beginning of their closing chapter at Tranby College. It is crucial for them to reflect on their accomplishments during Semester One and their recent examinations, Externally Set Tasks, and assessment tasks. Reviewing and analysing their performance will help them identify areas of improvement and create an effective study plan for the remainder of the year.
We urge our Year 12 students not to let the school holidays become a time of complete disengagement from their studies. By dedicating some time each day to revision, maintaining study routines, and seeking assistance, they can ensure a strong finish to their school career. We believe in their capabilities and encourage them to embrace this final term with enthusiasm and determination.
seqta
Lastly, we want to address the ongoing issues with the Seqta Engage App. Seqta is aware of notifications not being sent, and the software developers are actively working to remedy the situation.
In the interim, I suggest trying a few troubleshooting steps.
Restart your phone.
Log in and out of the app.
Update it to the latest version (delete and reinstall it if necessary).
We apologise for any inconvenience caused and appreciate your patience and understanding as we work towards a resolution.
Thank you for your continued support in collaborating for the success of our students. Together, we can empower them to reach their full potential and create a positive and enriching educational experience at Tranby College.
READ MORE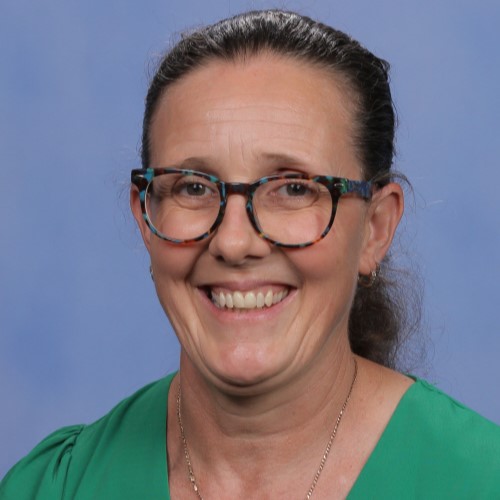 Head of Senior School (Acting)
Ms michelle ribeiro
It has been an amazing term filled with hard work, growth and achievements. We are eager to share some of the rich events that have taken place recently in the Senior School as well as flag some major events ahead of us.
Careers & pathways expo
We are thrilled to share with you the success of our recent Careers & Pathways Expo, where the future came alive for our students! Held on 14 June, it attracted a diverse range of universities, TAFEs, and industry professionals who provided invaluable insights into various career paths and educational opportunities. The Expo was a bustling hub of activity as students and families explored the vibrant stalls and engaging displays.
We extend our heartfelt appreciation to all the universities, TAFEs, industry professionals, and volunteers who made the Careers Expo such a remarkable success. Your commitment to guiding our students towards their future goals is deeply appreciated and will undoubtedly have a lasting impact on their lives.
We encourage all students to build upon the knowledge gained at the Expo by continuing to research, explore and seek guidance from their School Career Counsellors. Remember, the path to success may not always be linear but with determination, passion, and the right resources, every student has the potential to achieve their dreams.
Thank you once again to everyone involved in making the Careers Expo an unforgettable experience. Together, we are empowering our students to shape their own futures and make a positive impact on the world.
Reports issued
With the end of the term just around the corner, our dedicated teachers have been diligently assessing and evaluating the progress of our students. We understand the value of providing timely feedback to both students and parents, so we will be issuing comprehensive reports in the coming week. These reports will give you an insight into your child's academic performance, strengths, and areas for improvement. We encourage you to review these reports together and celebrate the accomplishments achieved throughout the term.
3-way conferences
To enhance communication and facilitate an integrated approach to education, we will be conducting three-way conferences involving parents, students, and teachers on Thursday 22 June in the afternoon and Friday 23 June during the school day. These conferences will provide an opportunity for meaningful discussions about your child's progress and set goals for the upcoming term. We believe that this collaborative approach will help us create a supportive learning environment and ensure the success of each student. Details about scheduling these conferences have been shared with you already.
subject selection (Y11, 2024)
We understand the importance of making informed decisions when it comes to subject selection for the next academic year. To assist students in making the best choices for their future, our school will be offering a Subject Selection information evening in Week 2 of Term 3.
This will provide valuable insights into the various subjects available, their prerequisites, and SCSA requirements. Our dedicated teachers will be available to answer questions and provide guidance to students and parents. We encourage you to actively participate in this evening to ensure your child's academic journey aligns with their interests and aspirations. Reserve your place at tranbycollegeevents/940016
Looking toward Term 3
As we prepare for the upcoming term, we would also like to remind you of the various resources and support services available within our school community. Our teachers and staff are always ready to assist students in their academic, social, and emotional growth. Please do not hesitate to reach out to us if you require any assistance or have any concerns.
We thank you for your continued support and partnership in nurturing our students' potential. Together, we can make a significant difference in their educational journey. Wishing you all a restful and rejuvenating break, and we look forward to seeing you in the next term.
READ MORE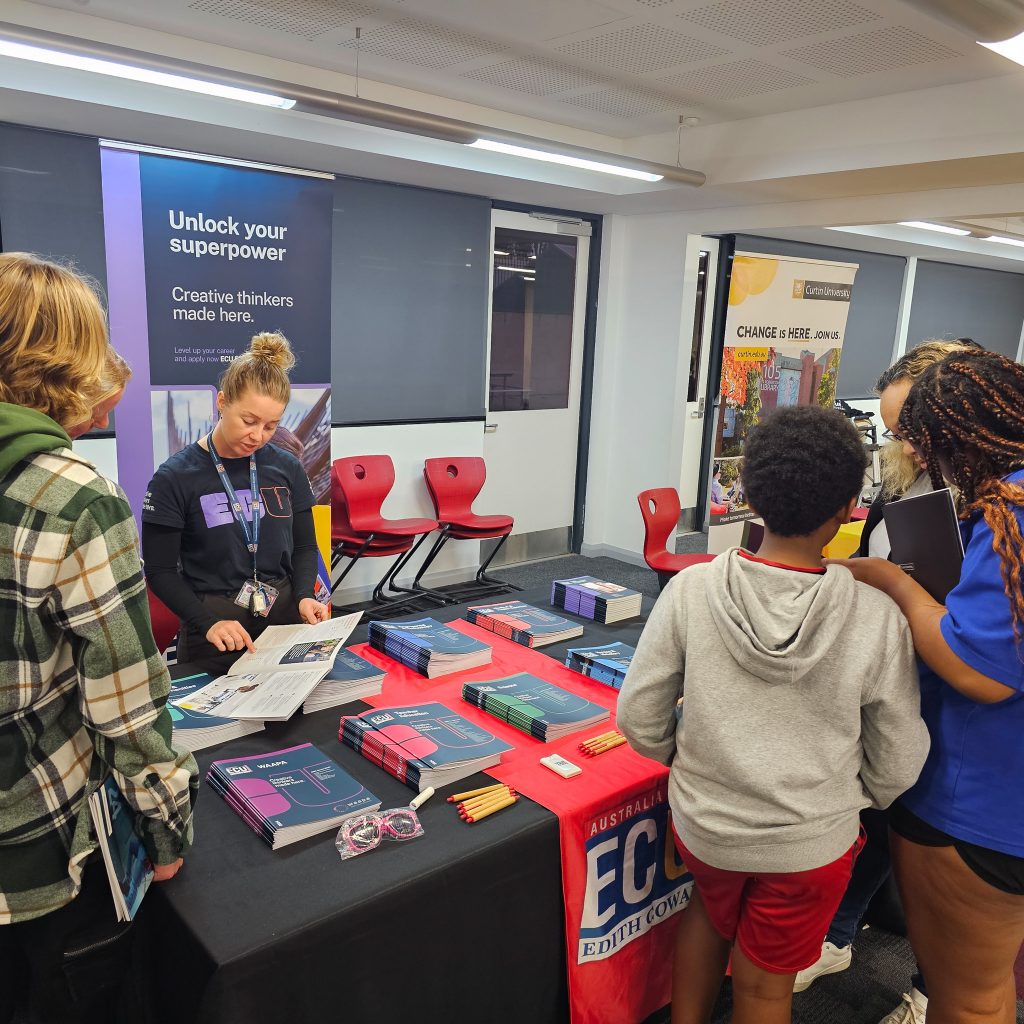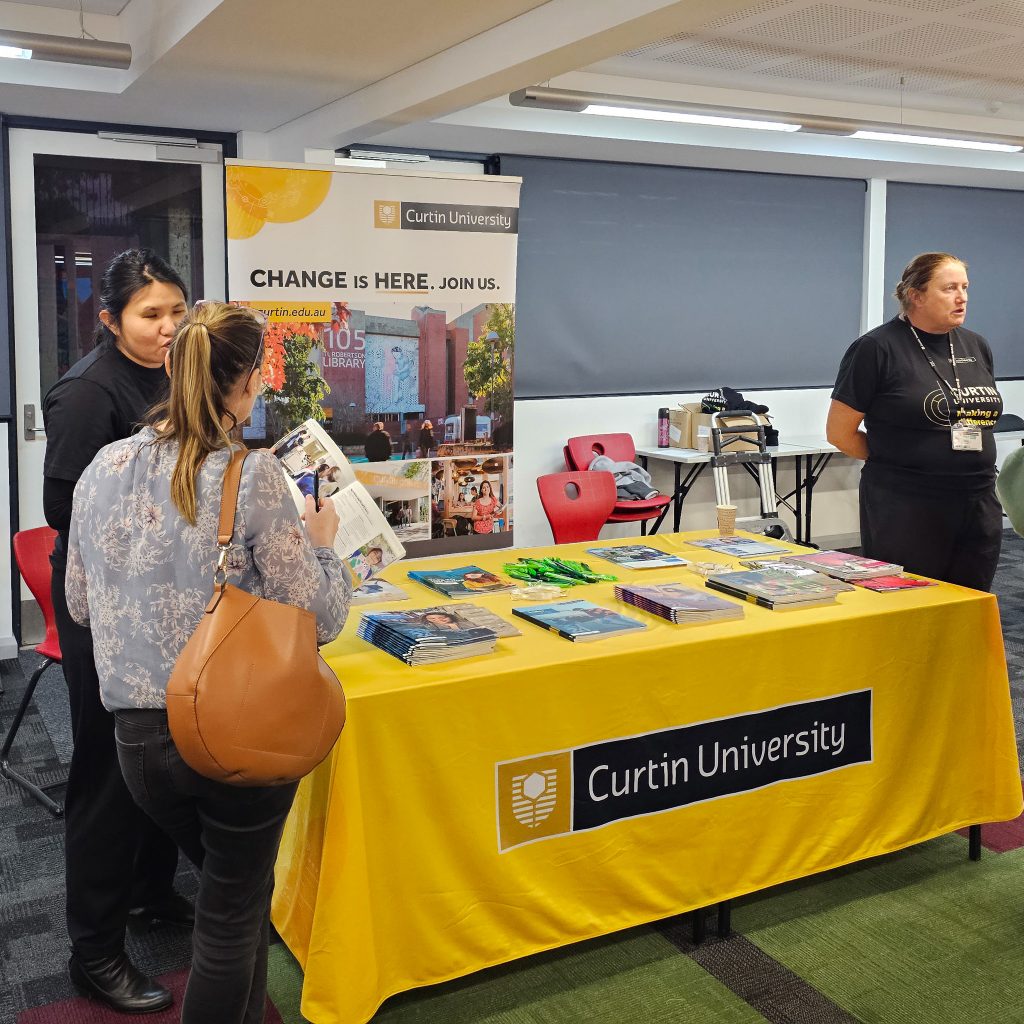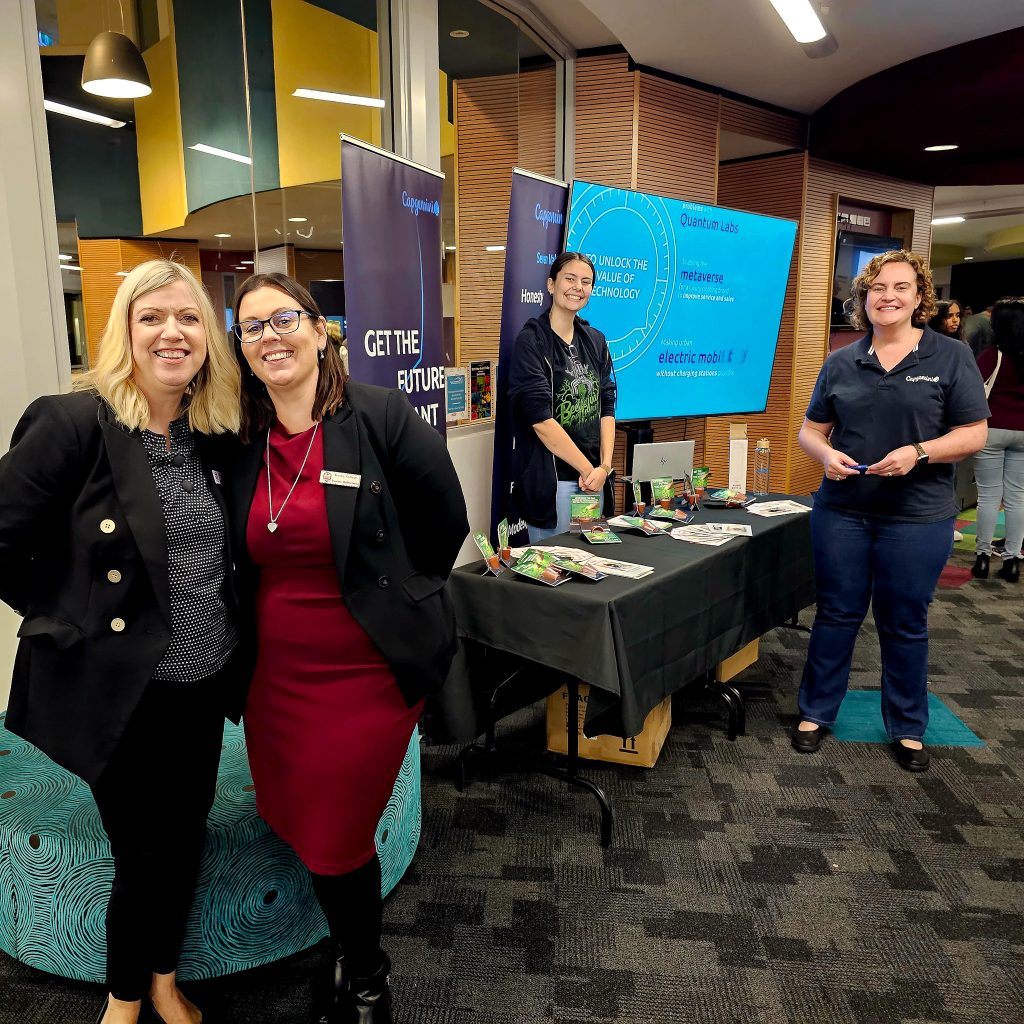 Previous image
Next image

Head of Junior School (Acting)
Mr Ben Viviers
As we head into the mid-year break, I would like to take this opportunity to thank you all for your ongoing support.
It has been a busy but rewarding term, with a plethora of learning opportunities and activities both on and off campus. We also truly appreciate and thank our staff and our students for all of their hard work this term.
the cold couldn't stop us swimming
Over the past two weeks our Year 2 to Year 4 students have been enjoying daily excursions to Aqua Jetty for their Swimming Lessons. I could see the little ones all cloaked up in their towels and swim gear as they walked past my office on their way to the bus.
Come rain, hail or shine nothing was going to stop them from swimming! Thank you once again to Mrs Barber for coordinating this program and all staff for making this possible.
Final term TWO assembly
Last Friday we had our final assembly for the term. It was an amazing way it was to finish our last community event for this semester. Our Year 1's showcased a beautiful assembly, teaching us all about the Six Noongar Seasons: Birak, Bunuru, Djeran, Makuru, Djilba and Kambarang.
I personally loved the performance of the Six Noongar Seasons Song. It created such a good 'vibe' that I had to ask for an encore as we departed the assembly!
There is so much that one can learn from different cultures around the world and at home. By doing so, we can explore and appreciate different lifestyles and cultural practices.
Parent-student-teacher conferences
On Thursday and Friday last week we had our 3-Way conferences. Students met with their teachers and parents to reflect on their progress report. Some goals have been achieved and new ones had to be put in place, while others reassessed and revised their existing goals to ensure success next semester. I encourage all students to commence next semester with a renewed focus and positive attitude.
See you IN term THREE
Finally, I want to wish all our Tranby community a safe and rejuvenating holiday.
I look forward to welcoming you all back on the first day of Term Three!
READ MORE
Year 12 Retreat
A STUDENT PERSPECTIVE from our college captains
The retreat began with a stormy start due to the weather. However despite the rain, hail and wind, we completed many activities that taught us valuable life skills for the future!
The Point Walter Recreation and conference centre was a beautiful venue overlooking the swan river with the city on the horizon. Each dorm held four students giving us the opportunity to bond and get to know our friends better.
There were also full cohort activities such as the 'Tranby Quiz' which required us to answer general knowledge questions. We also participated in informative several seminars designed to prepare us for the future including topics such as: resilience, finance, the work force, and workplace environments.
We learnt how to budget by practicing different scenarios that required critical thinking, we were also taught about life skills which helped us learn the importance of building healthy relationships, having empathy for others and time management.
The highlight of the retreat was eating at the C restaurant where we dined high above the city and ate some delicious food! The three-course meal at the C Restaurant was fantastic. Everyone looked amazing and the food was world class! The night gave us time to relax and reflect on how the first half of year 12 flew by.
In all, the Year 12 retreat was a great experience and a great opportunity to bond with our classmates!
Ava Cook and Daniel Pais
READ MORE
Previous image
Next image
Cadet Camp
Connecting in nature
Crawling through mud, orienteering, and building shelters in nature were all part of the extraordinary outdoor adventure our Year 7 and Year 8 Emergency Services Cadets experienced in Dwellingup from June 12-14.
We all had the most amazing time, with stunning weather in a superb location, exciting activities, and the yummiest food!
We all learned to be part of a team to work together, cooperate and problem solve along the way. The Cadets pushed themselves physically and mentally in many activities.
We visited Trees Adventure Centre where we tested our skills on the high ropes. Our groups went fishing and learnt the art of conversation and patience. Cadets were taken through a challenging commando course which ended with a crawl through deep, wet mud and they loved it!
The team at Dare Adventures said that the Tranby students were the best group they have had in a long time and this comment filled our hearts.
Well done to all that participated. We cannot wait to do it all again!
Mrs Miller and the Team
READ MORE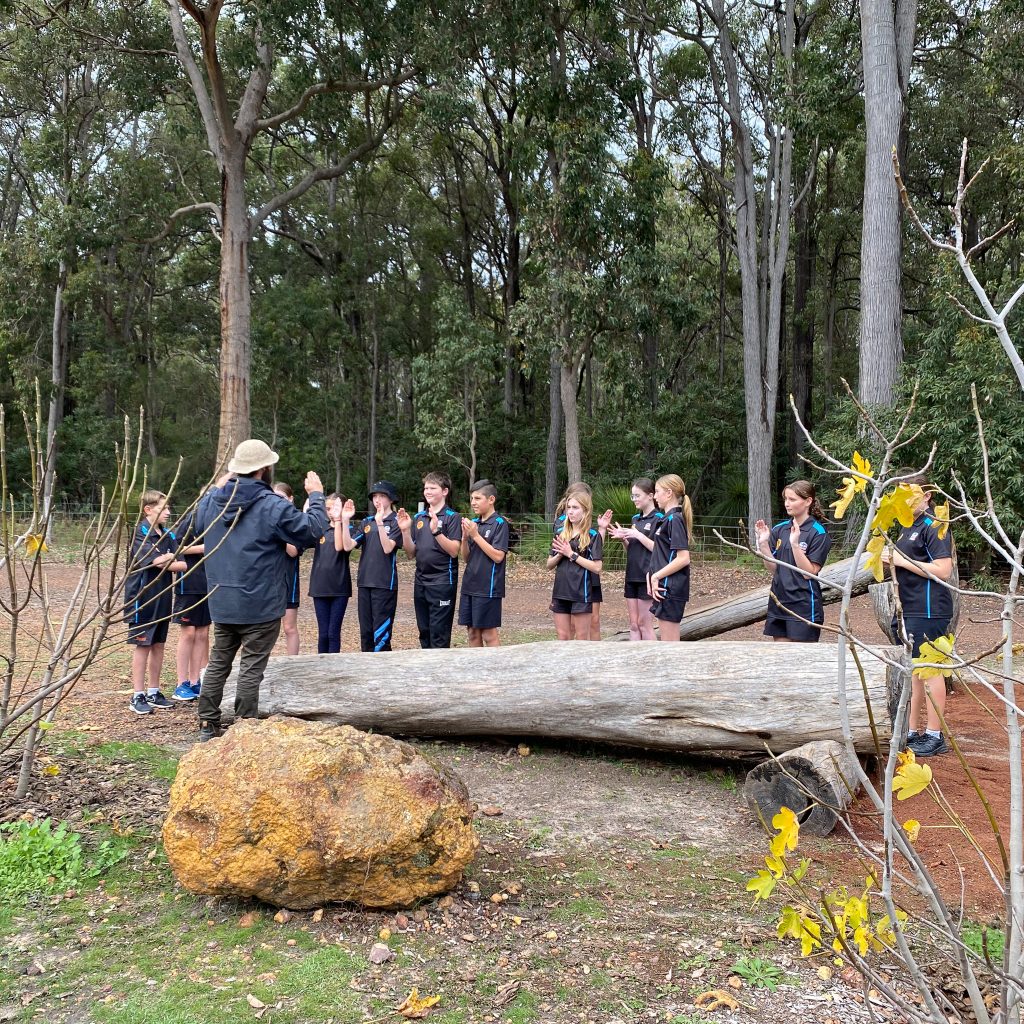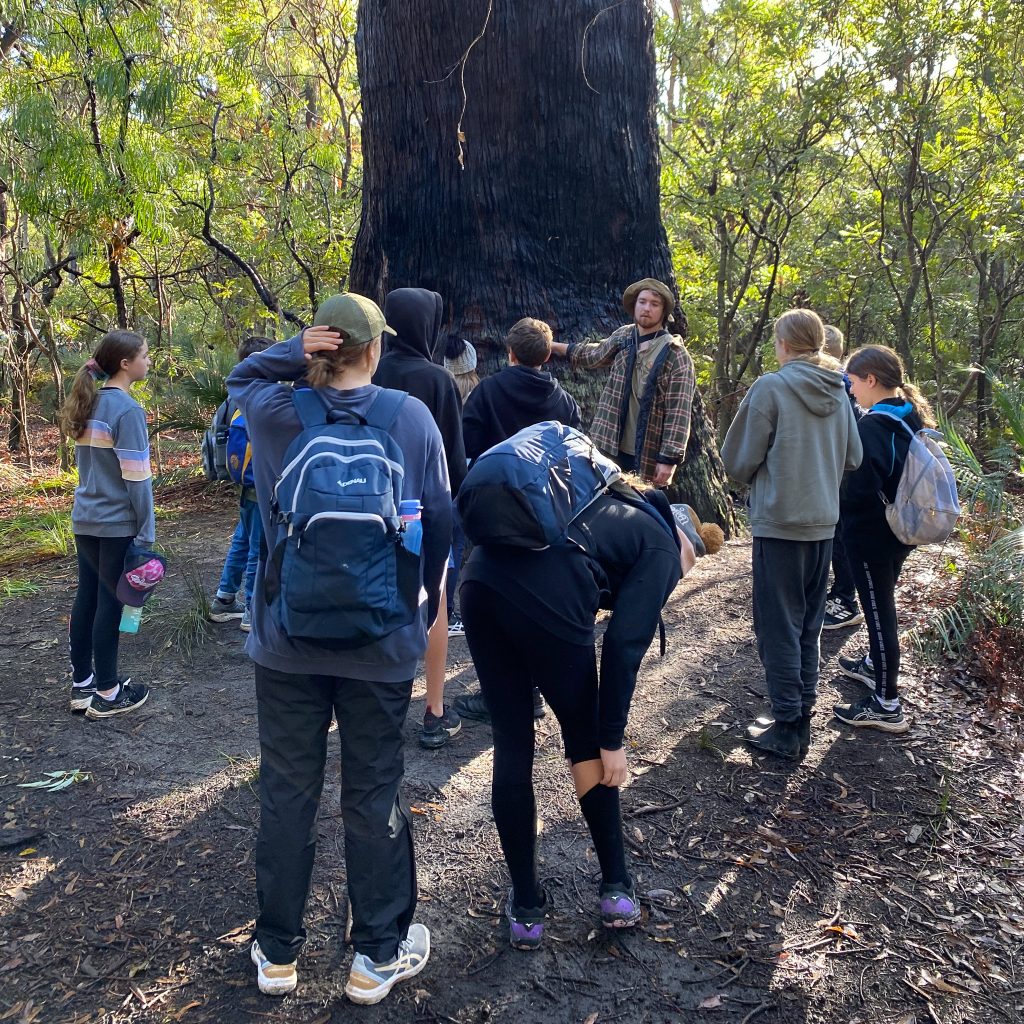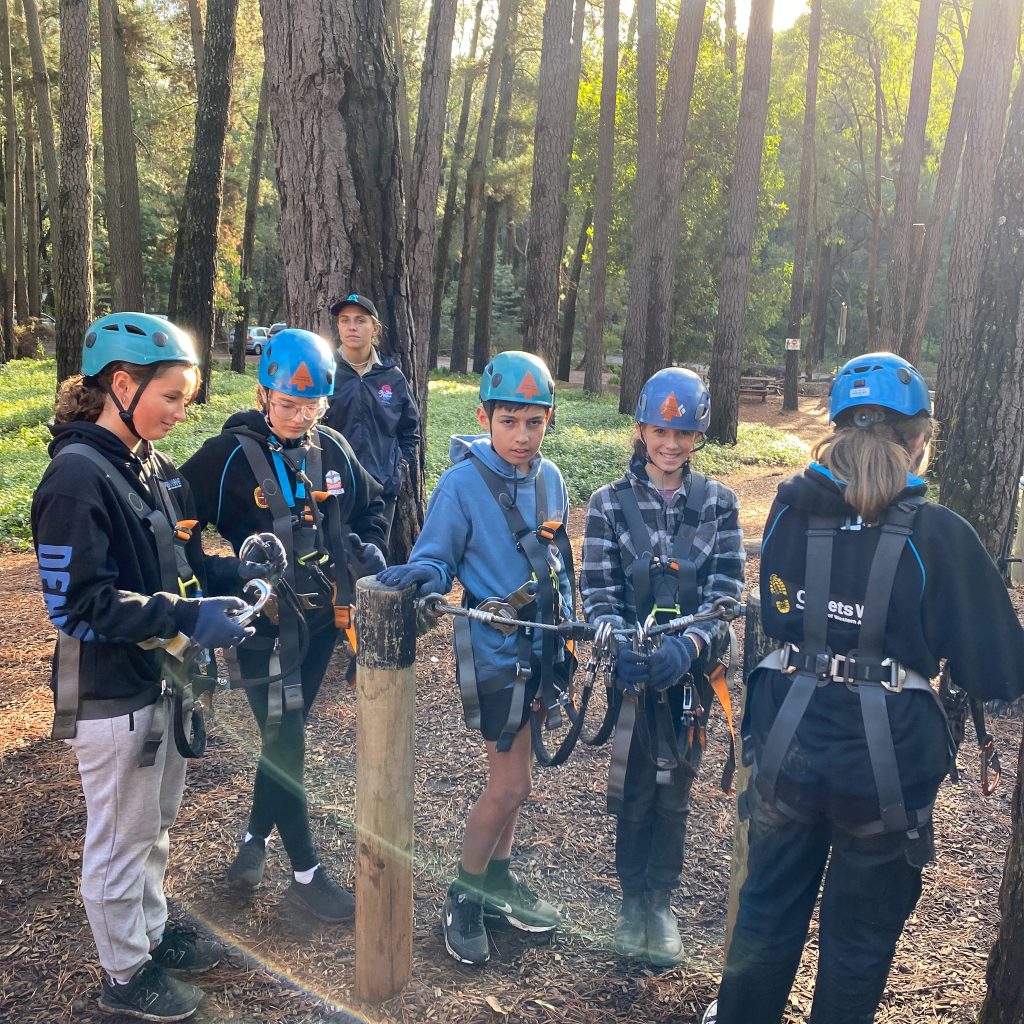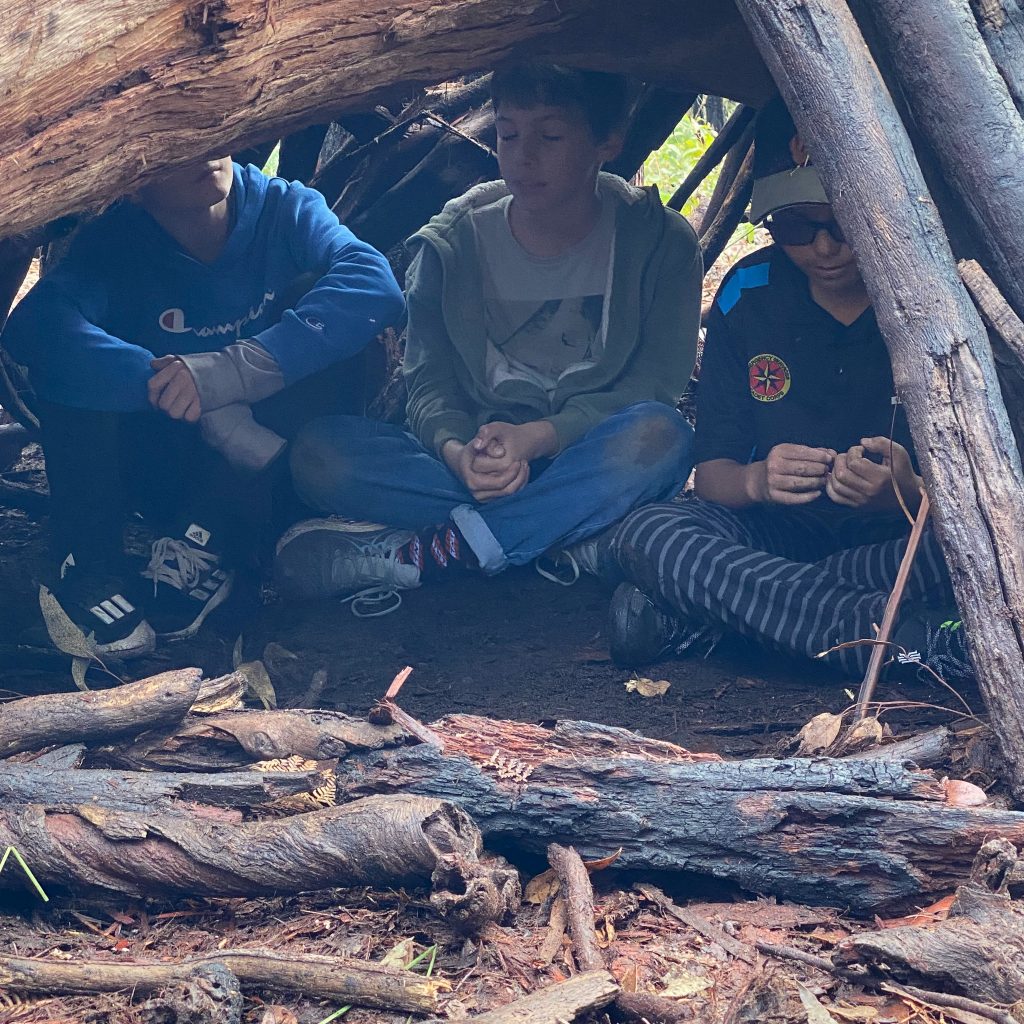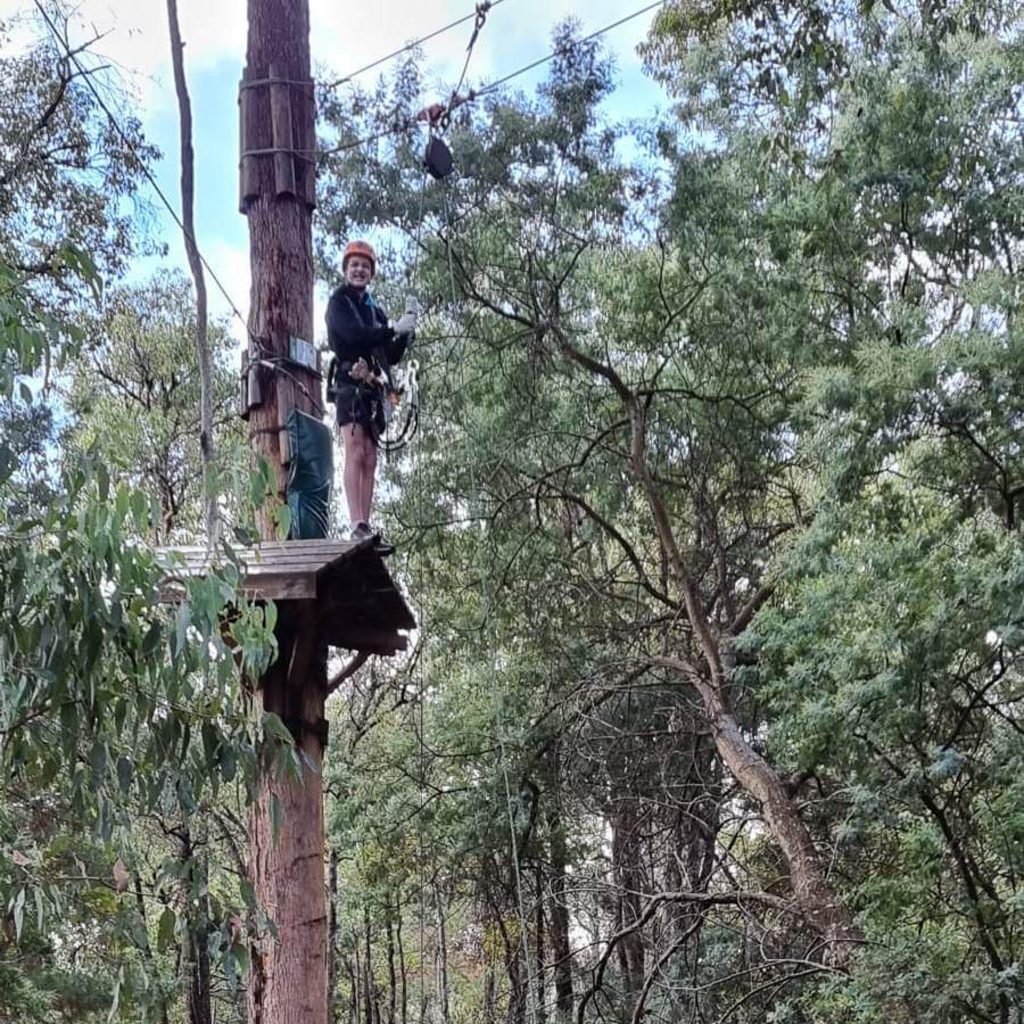 Previous image
Next image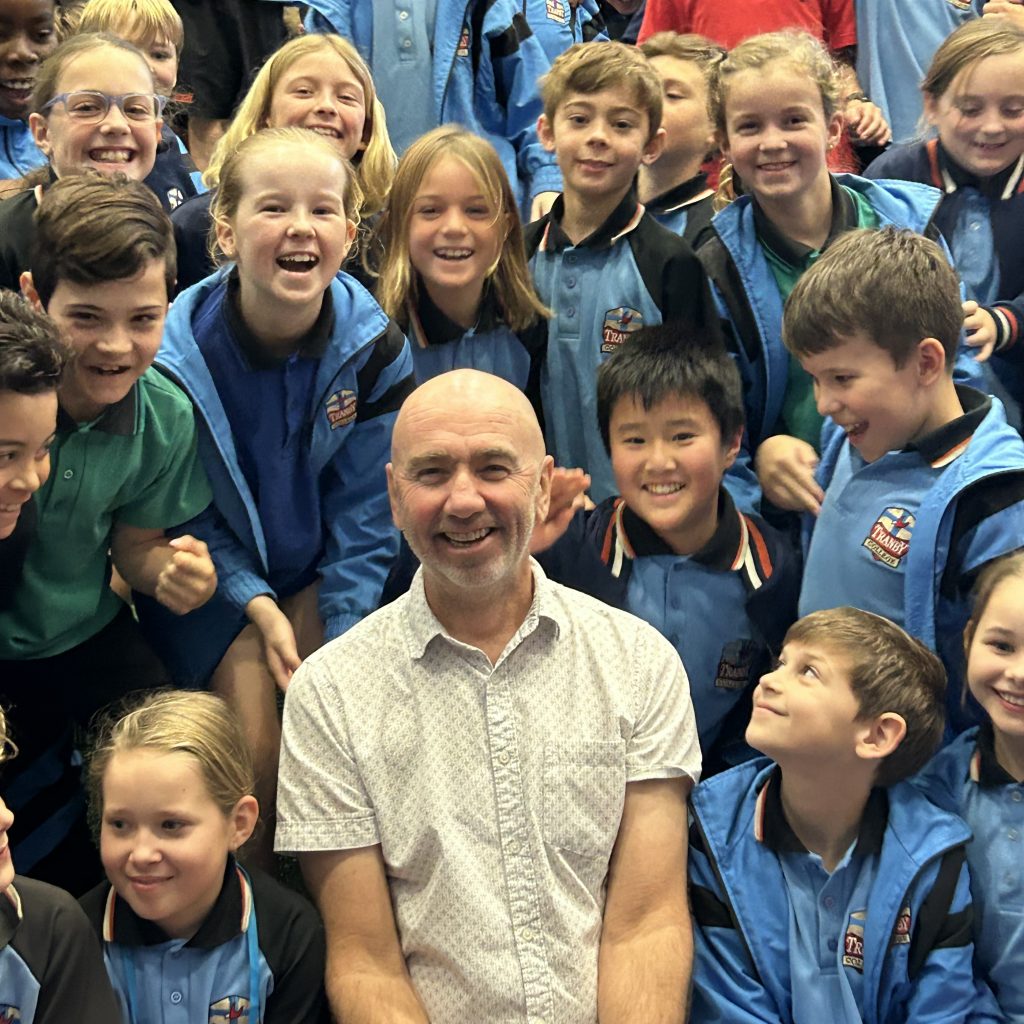 Poet in Residence
Steven Herrick
Fits of giggles and a rapt audience signalled that Steven Herrick, the award winning author and poet, was in the house at Tranby College on 15 June.
Steven engaged students with literature without them even knowing it, entertaining them with his clever poetry on a range of issues that students love or in some cases, love to hate.
Poems ranged from topics such as footy games, toenails, parents, and teachers to poems created on the spot for some of our delighted students.
Tranby Teacher Librarians organised through English classes to host Steven bringing language to life for both younger and older students. Just as Steven explained that he was inspired to write by an English teacher who shared poetry, his visit to Tranby might have inspired our students to turn their ideas into some award-winning writing.
We certainly hope so!
READ MORE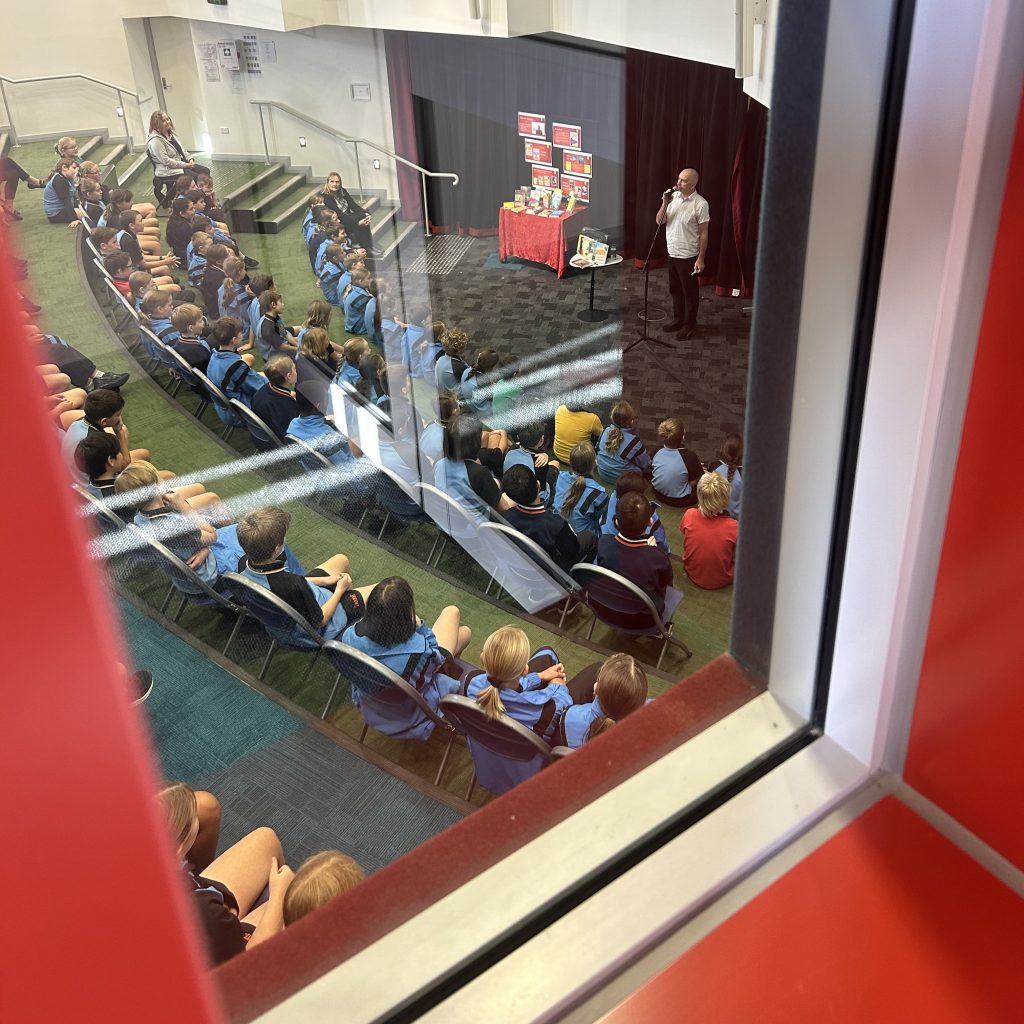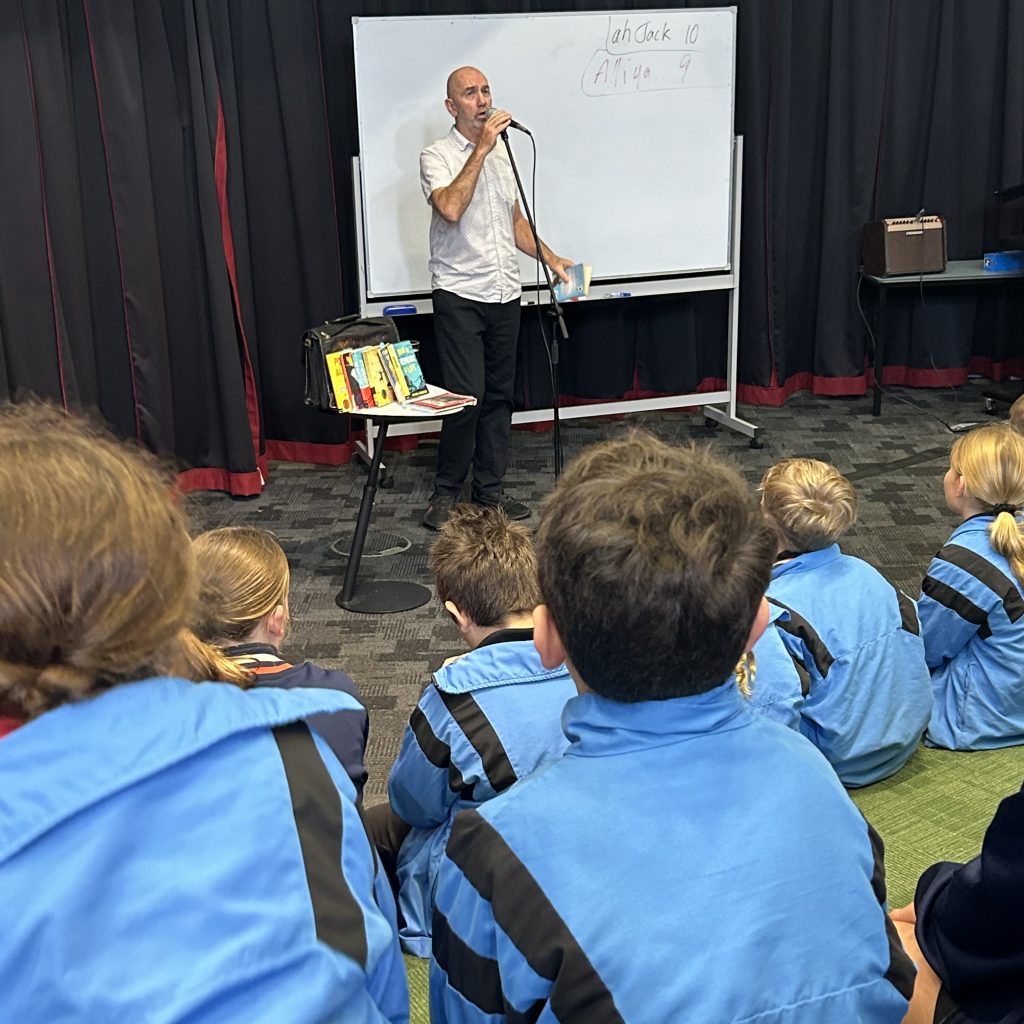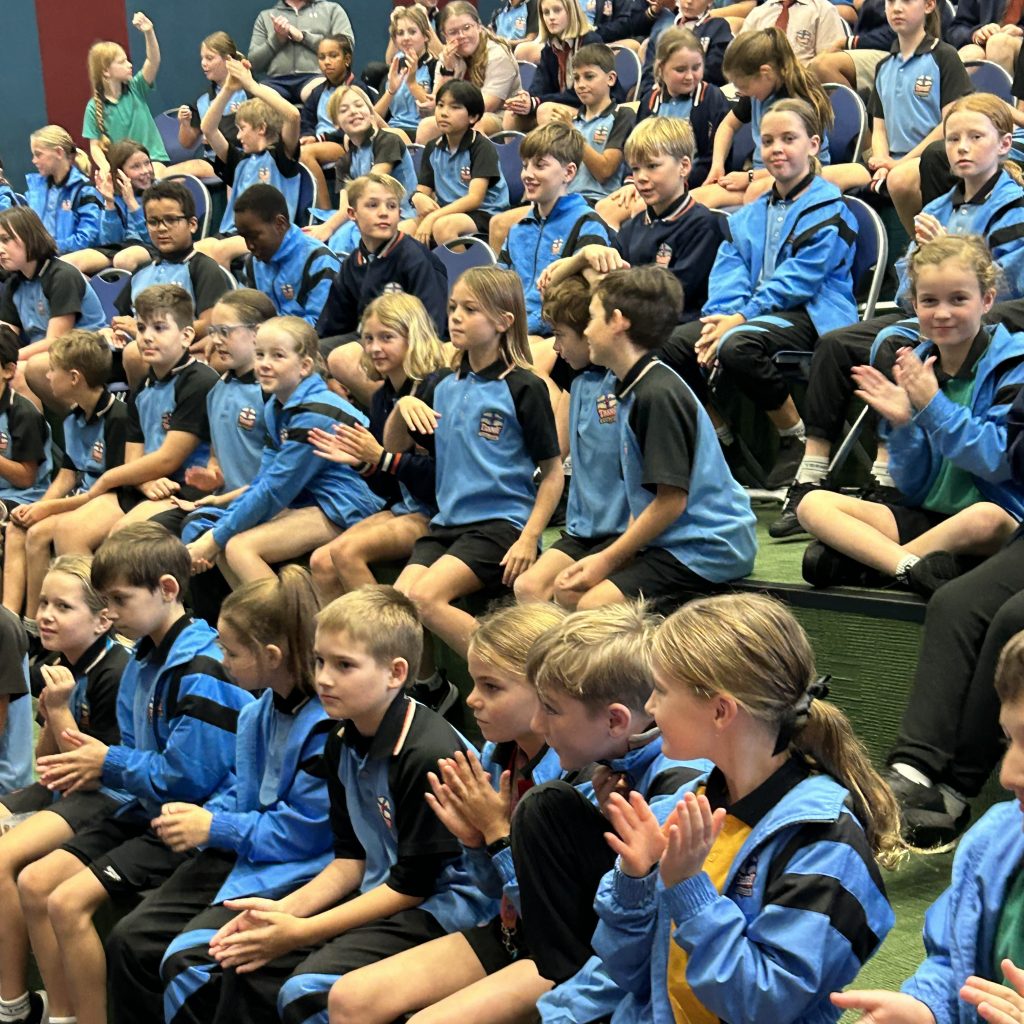 Previous image
Next image
Our 'Future Ready' Robotics Club
Robotics club continues finding solutions for the future
What could be more fun than creating Lego robots with your mates?
This term some eager students lead by teachers Luis Palumbo and Carla Booth from the Mathematics Department have joined forces after school to share their love of robotics and creating.
In the club, they use their problem-solving skills designing, building, and programming robots to solve real-world problems. This year they will compete in two major competitions, the RoboCup Junior Spike Prime Challenge and the First LEGO League (FLL).
In the RoboCup Junior Spike Prime Challenge, students had to create an animal-like robot using LEGO Spike Prime kits. Working in two teams they researched, designed and built a robot – documenting everything in their journal. At the end of the project, they created a video explaining the features of their robot. The results of the competition will be announced live from 5:30pm today, Wednesday 21 June.
Both the students and teachers love the challenge that Robotics Club provides. The whole Tranby Community wish the teams the best of luck.
The club meets in the STEM room Thursday afternoons from 3.30pm – 4.30pm. New members are invited to join by following the Paperly link tranby.paperlyapp.com/public/buy-cocurricular/Senior-school/56
READ MORE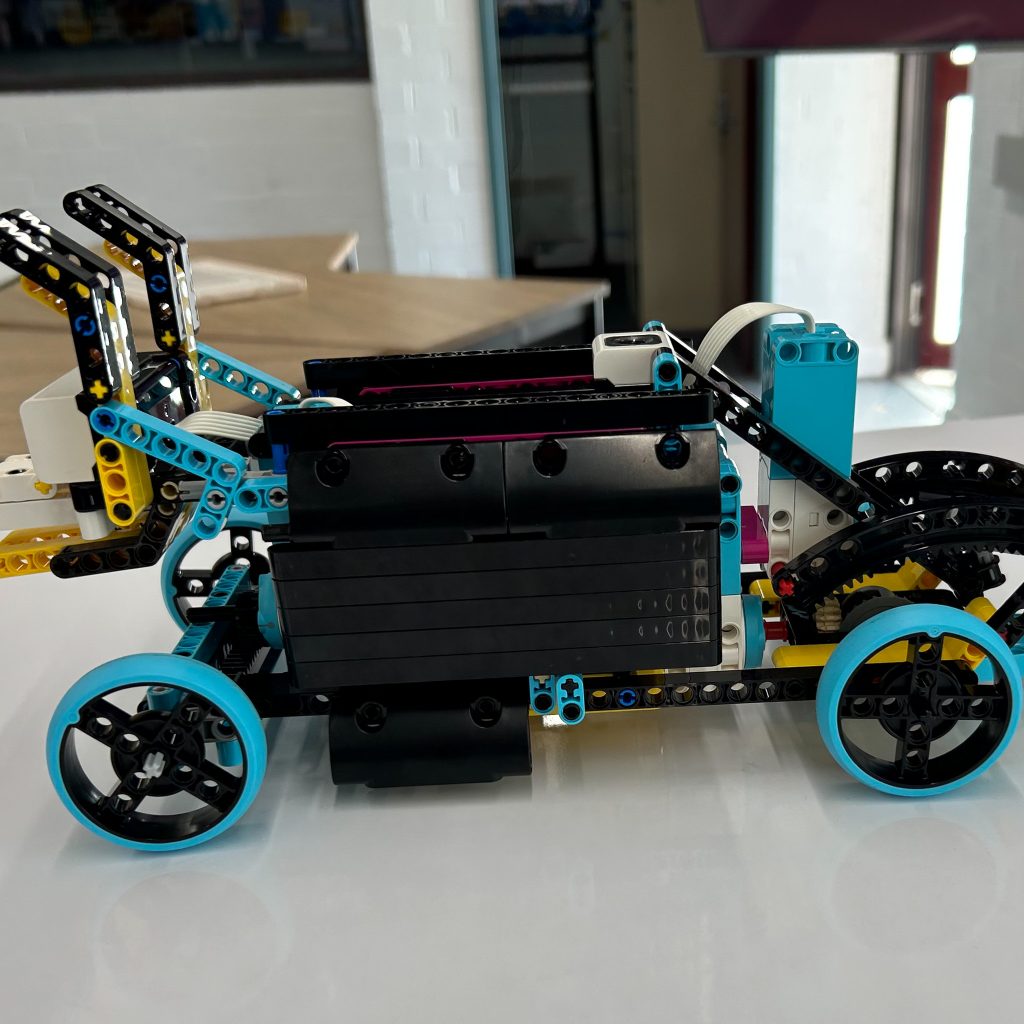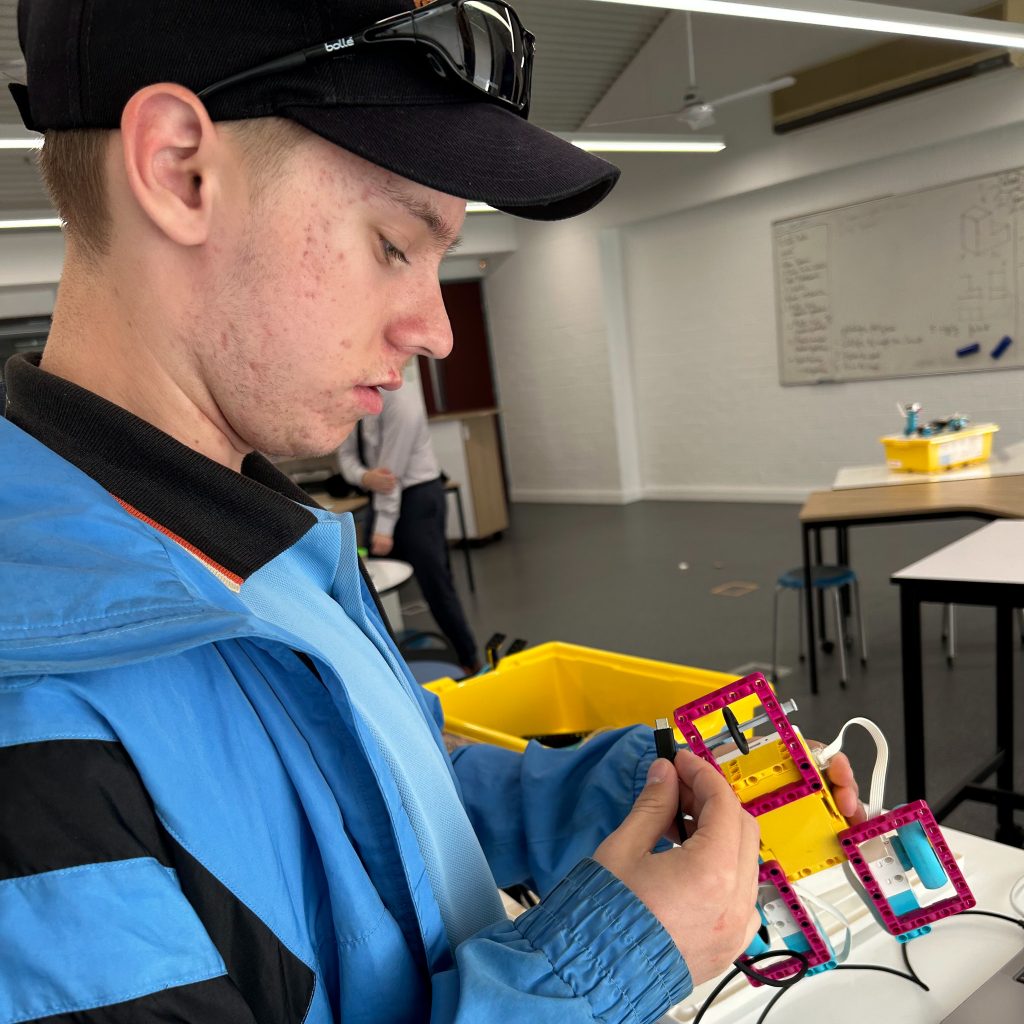 Previous image
Next image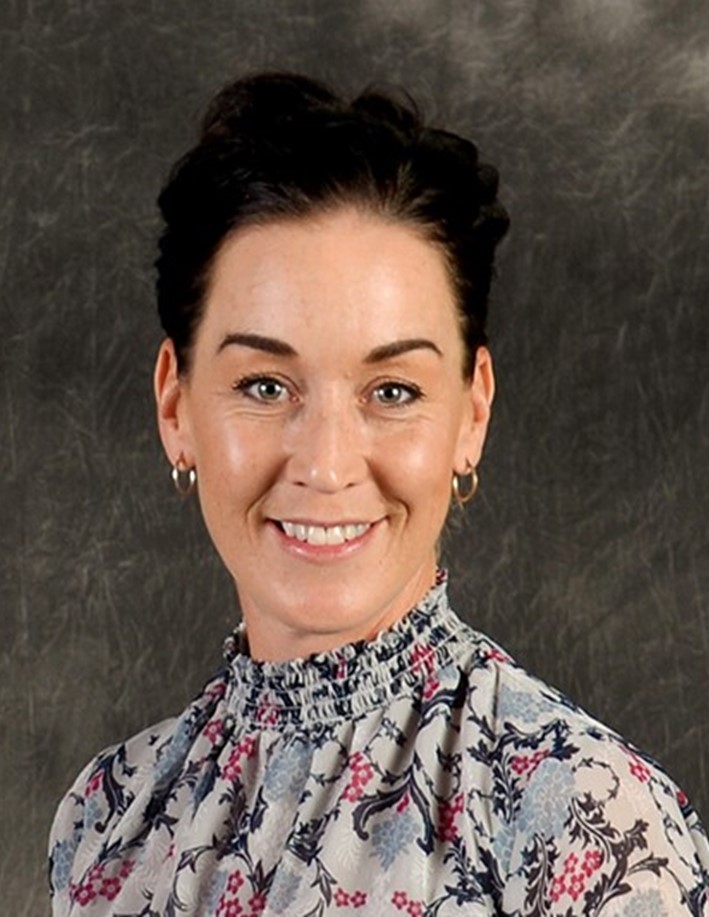 Defence School Mentor Update
Katrina Glenn (Miss Kat)
It was a fantastic Term 2, settling in at Tranby College and getting to know our students with classroom visits, Squad Sessions and Senior Milo Lunches.
A big focus for me as Defence School Mentor this term has been supporting students with actively deploying parents. With daily check-ins, group squad activities and contact with families at home, it is a privilege to support these students and their families during what can be a very challenging and emotional time.
In "Defence Squad" group sessions this term we wrote letters to parents.
These were intended as a little memento for parents, especially deploying parents, to keep somewhere special and read when they need a boost. As our group ranges from pre-primary to Year 6 students, there were different levels of activity sheets available for the varying ages and skills. I was really impressed by the ingenuity of the letters and the effort used to finish them.
During Week 6, it was a honour to be invited to the unveiling of the new Baldivis War Memorial. On the day I had the pleasure of meeting the families, community groups and MP's involved with its creation and appreciating the artwork depicted, including the war story of "The Boy from Baldivis". I highly recommend everyone take the time to view this very significant local structure.
I enjoyed attending Tranby's recent Careers and Pathways Expo, where I joined Claire Hunt – Comet Bay College's Defence School Mentor – to discuss potential career paths with the Australian Defence Forces with our students. It was inspiring to witness our students' ambitions and provide them with career support. I want to express my gratitude to Claire for volunteering her time to help the Tranby community, especially considering the recent tragic fire at Comet Bay. We were all deeply appreciative of her guidance and support.
I wish everybody a wonderful winter break and well-deserved rest. I look forward to seeing you again in Term Three.
READ MORE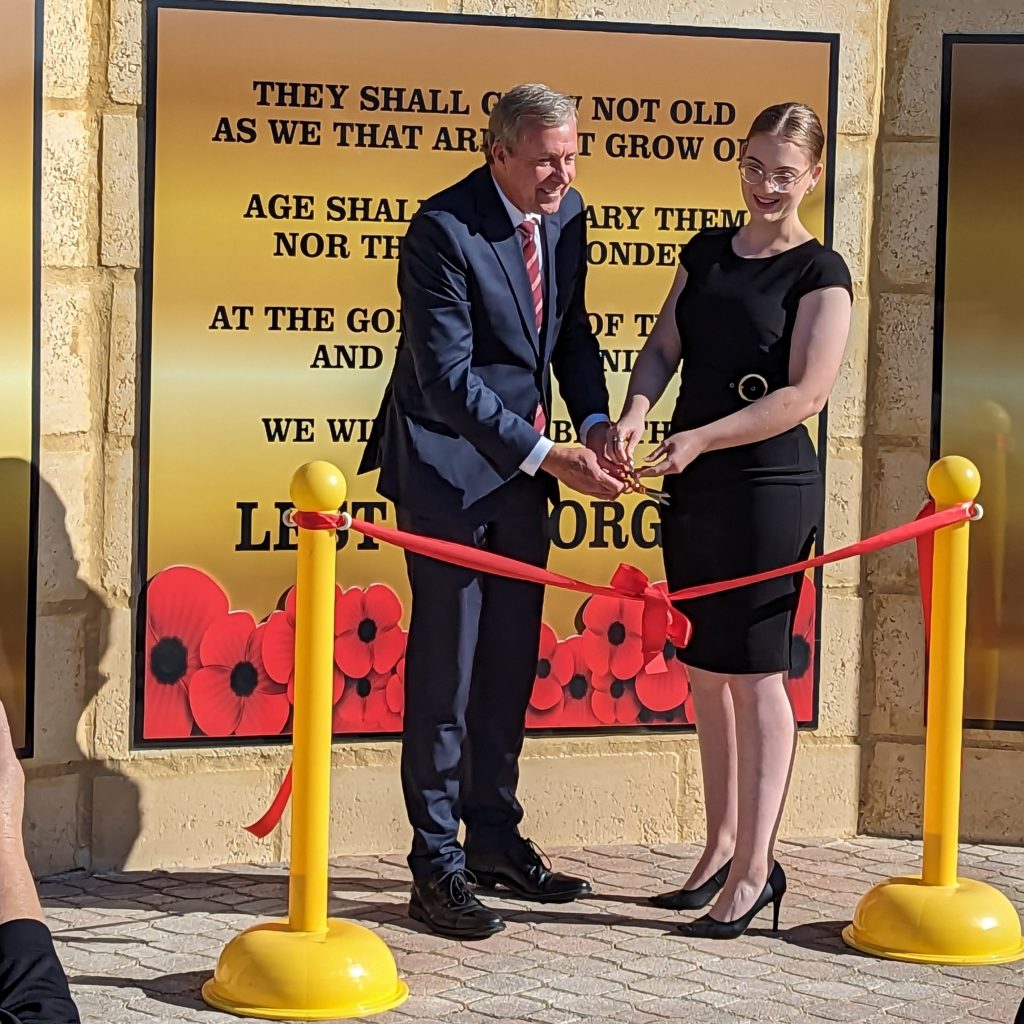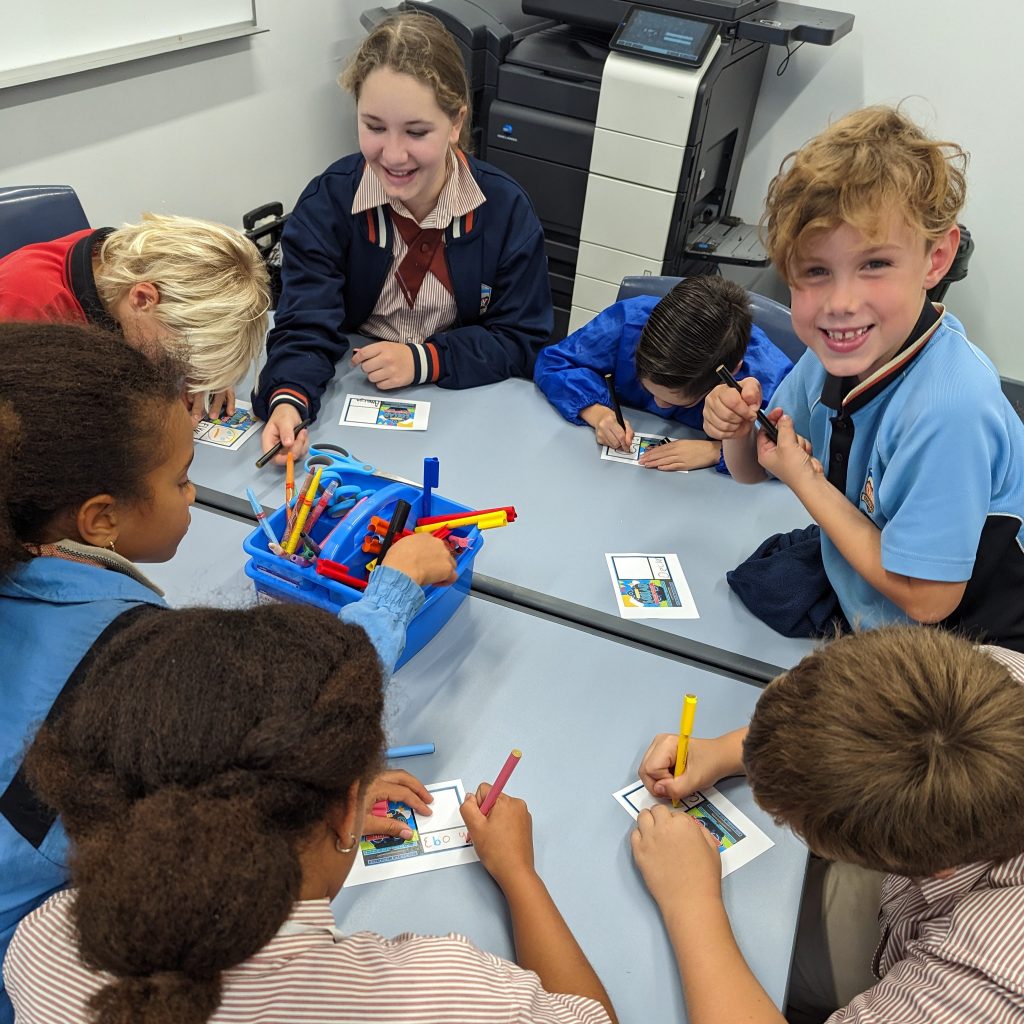 Previous image
Next image
eSafety Commission
Ensuring Cybersafety
In today's digital age, where the Internet plays an integral role in our lives, ensuring the safety of our children online has become a paramount concern. As a parent, you may often find yourself navigating the challenges posed by the online world, including cyberbullying, online predators, and inappropriate content. Fortunately, we have an ally that aims to safeguard our children's digital experiences—the eSafety Commission.
Introducing the eSafety Commission
The eSafety Commission, formally known as the Office of the eSafety Commissioner, is an independent government agency in Australia dedicated to promoting online safety for all Australians. It was established with the mission to empower individuals, particularly young people, to confidently explore the online world while being protected from harm.
What does the eSafety Commission do?
Education and Awareness: The eSafety Commission strives to inform and educate parents, children, and educators about the potential risks associated with online activities. They provide valuable resources, tips, and guidance to help you better understand and navigate the digital landscape.
Reporting and Removal of Harmful Content: The Commission operates a comprehensive online reporting system, allowing individuals to report illegal or offensive content, cyberbullying incidents, and instances of image-based abuse (also known as "revenge porn"). They work closely with industry partners to ensure such content is swiftly removed from platforms.
Online Safety Research: The eSafety Commission conducts research to better understand emerging online safety issues and trends. This enables them to develop effective strategies, policies, and educational initiatives to tackle these challenges head-on.
Safer Social Media: The Commission collaborates with social media platforms to create safer online environments for users. They engage in proactive initiatives to address cyberbullying, harmful content, and privacy concerns. The eSafety Commissioner also has the power to issue notices to social media platforms to remove offensive material and enforce compliance with the law.
Cyberbullying Prevention: Recognising the damaging effects of cyberbullying, the eSafety Commission actively supports schools and parents in preventing and responding to this issue. They provide resources and support to help parents and educators address cyberbullying effectively.
How can parents benefit from the eSafety Commission?

Access to Resources: The eSafety Commission offers a wealth of resources and information on their website, including tip sheets, guides, and interactive tools that can help parents enhance their knowledge about online safety. They cover topics like privacy settings, online gaming, social media, and more.
Report and Seek Help: If you encounter harmful content or witness cyberbullying, the eSafety Commission's online reporting system provides a simple and effective way to report incidents and seek assistance. Their team is dedicated to investigating and taking appropriate actions to address the issues.
Stay Informed: The eSafety Commission regularly updates its website and social media channels with the latest news, advice, and insights on digital safety. By following their updates, you can stay informed about emerging risks and proactive strategies to protect your children online.
Remember, your involvement and guidance are essential to promoting a safe online environment for your children. By partnering with the eSafety Commission, you gain access to a valuable resource that can help you navigate the digital world with confidence.
To learn more about the eSafety Commission and access their resources, visit the official website at Parents | eSafety Commissioner.
Together, let's ensure the digital world remains a secure and enriching space for our children.
Stay cybersafe!
READ MORE
International Mud Day
International Mud Day is celebrated every year on June 29. It is a day to connect people with nature.
The main aim of the day is to connect children around the world, by playing in the mud. Tranby's Kindy children braved the cold weather and had lots of fun getting wet and messy!
READ MORE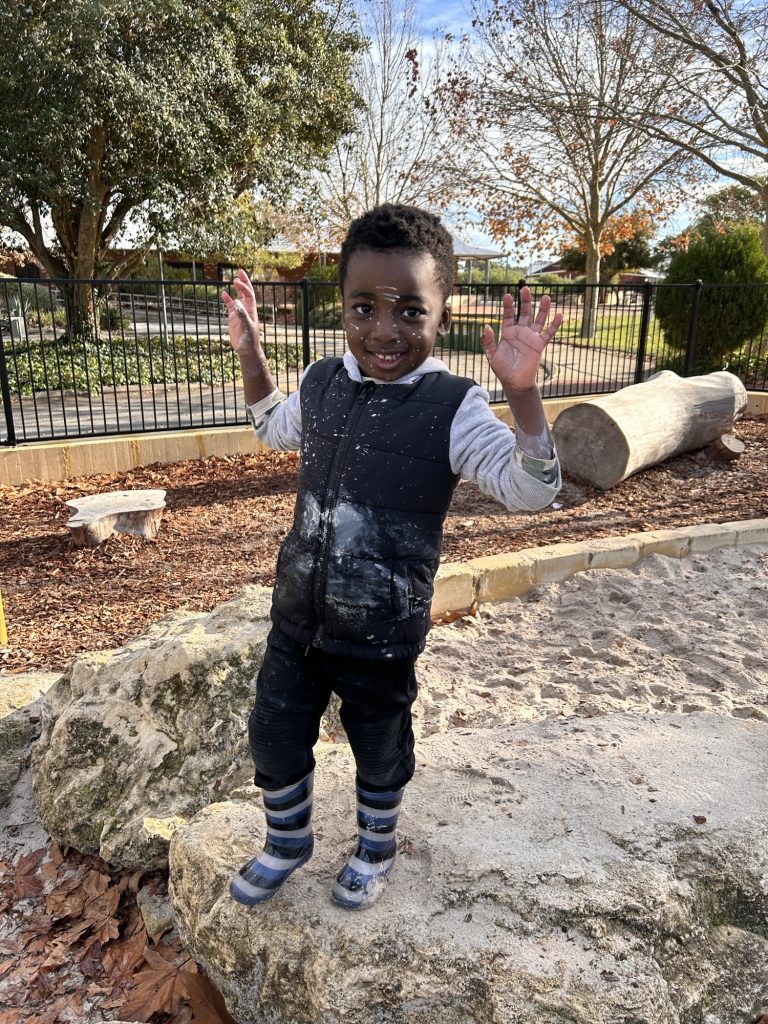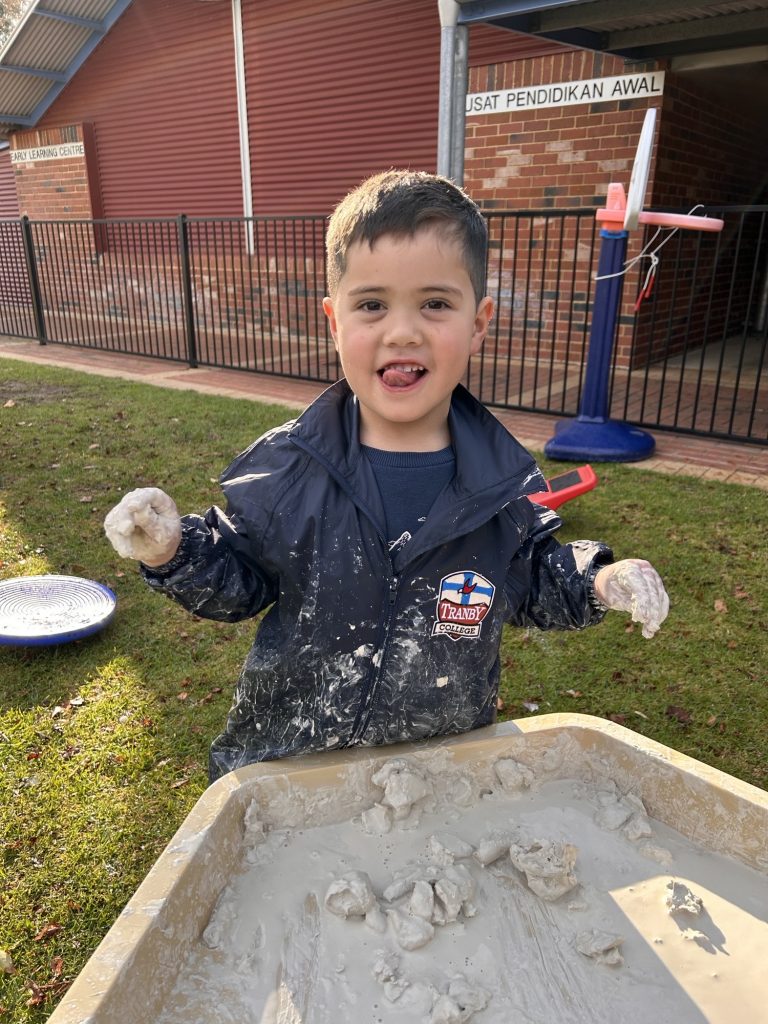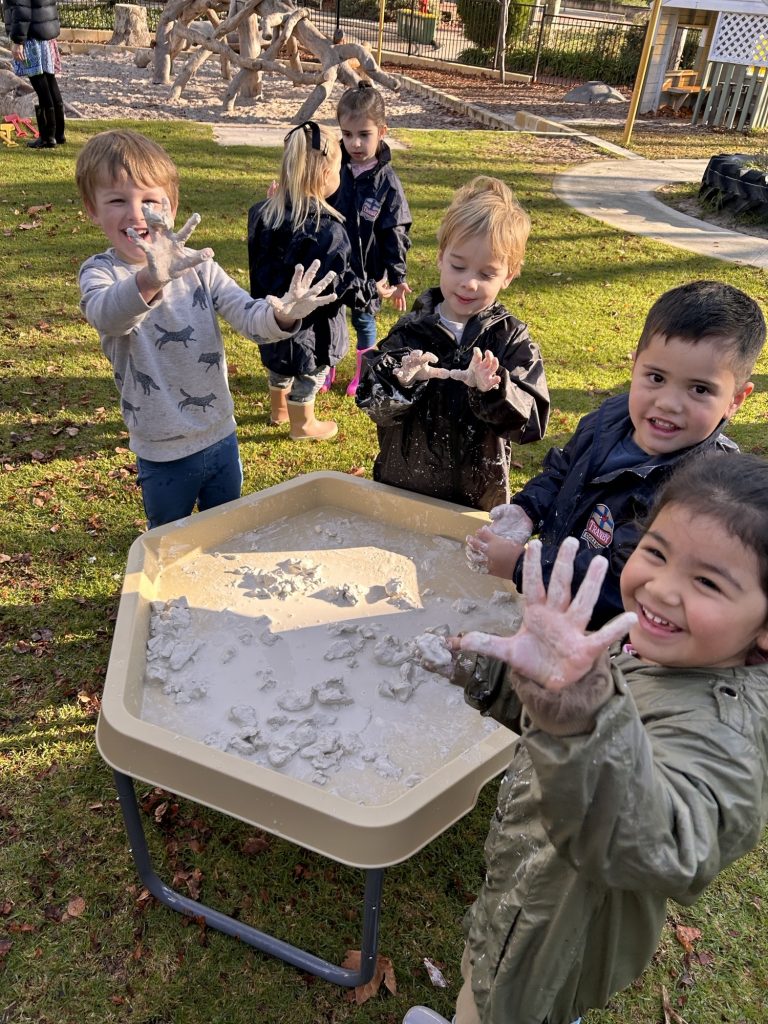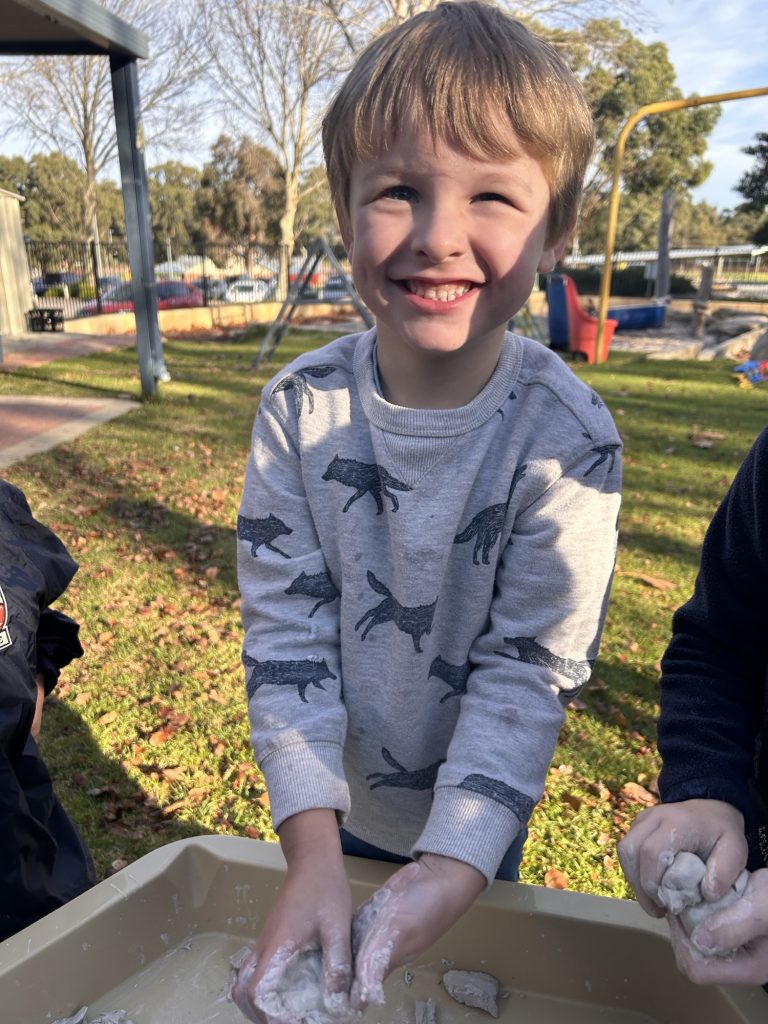 Previous image
Next image
Outward Bound Expedition
Year 11 Student Expedition Grant
Tranby College in partnership with Outward Bound, want as many people as possible to experience the advantage of a wilderness program in Australia. We are offering a partial financial subsidy for two (2) Year 11 students to attend an Outward Bound Expedition to Walpole in 2023.
Outward Bound Expedition is an 11-night personal development program for youth and emerging adults ages 15-24 years. It takes place from 25 September to October 4.
The program is full of adventure, wilderness, new friends, and fun, whilst discovering and developing your potential!
You will learn things about yourself you never could in a classroom. The focus is on you; however, you will share your adventure with other young adults in a social group setting.
How to Apply:
In no more than 250 words, please tell us why you are applying for this Grant and include reference to:
Your future aspirations as a student leader at Tranby College
How this experience will benefit you at school, home and in the community?
Provide an outline of the following:
Tranby College academic or any other achievements
Co-Curricular activities you have participated in (Cadets, Sport teams etc)
Successful applicants will be expected to deliver a report to the school at assembly. This could be live or in a pre-recorded video.
Please submit your application to Senior School Reception no later than 3:30pm Friday 11 August.
Successful applicants will be notified in Week 6 of Term 3.
Outward Bound provides a safe and supportive environment for your young person to thrive, regardless of their prior experience on an adventure like this. Outward Bound's commitment to inclusivity and diversity means programs cater to people of different ages, genders, backgrounds, and abilities.
However, please note that the Outward-Bound team are not trained disability support workers or trauma informed, and Outward Bound programs may not be for everyone.
Click here to download the information sheet.
READ MORE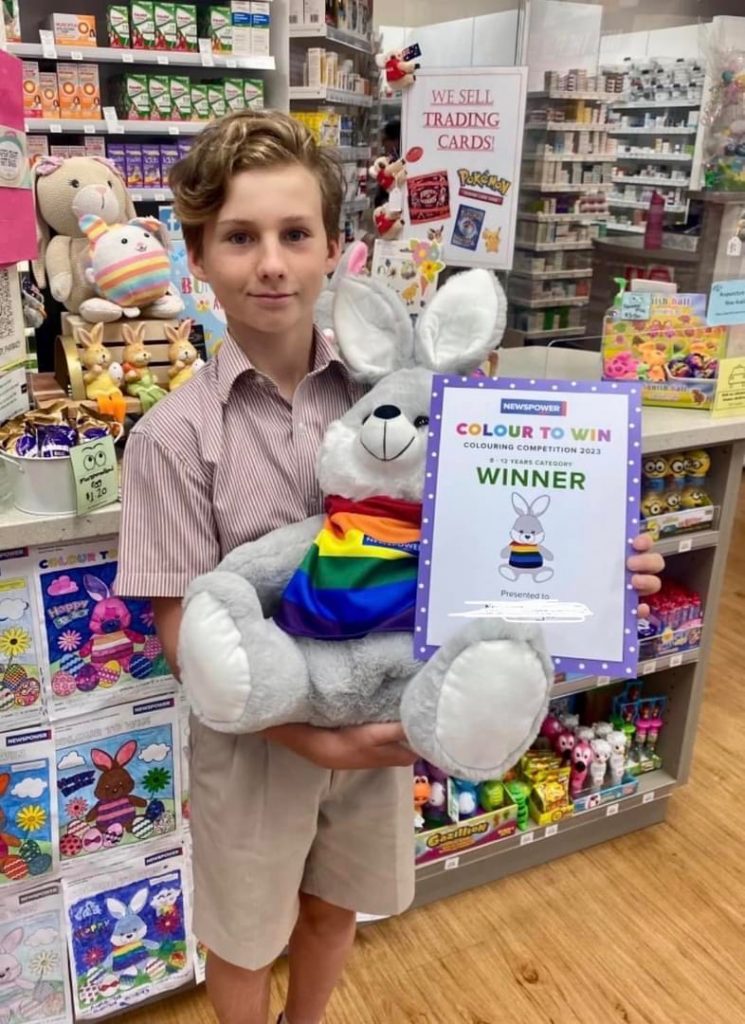 Student Achievements
Budding artist Noah Hodgson (Year 6) has taken the top spot in the Easter Newspower Colouring Competition!
It was a winning effort for the whole Hodgson family, with both Noah and his brother Haydon winning the local prize. Noah also going on to win the national prize (8-12 year category).
Noah has won a Newspower 'Bunny Bucks' voucher valued at $100 and a $500 'Bunny Bucks' voucher for his school.
Mrs Maree Freeman from Newspower presented Noah with his newly framed artwork, a certificate and a voucher at Tranby's recent Year 1 Assembly.
Enjoy!
We wish everyone a fantastic mid-year break filled with rest, relaxation and rollicking good fun!
Celebrate the achievements that have been made, the knowledge learnt and the experience gained.
We look forward to new adventures with you in Term Three.
Until then, take care and enjoy this well-deserved break!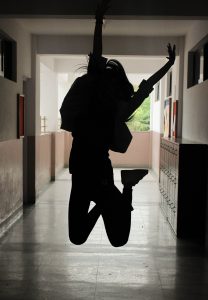 IN THIS ISSUE
Acting Deputy Principal's Update
Acting Head of Senior School Update
Acting Head of Junior School Update
Outward Bound Expedition Grant
2022