Monday 6 June
WA Public Holiday
Thursday 8 June 
Canteen Pizza Day 
Tuesday 6-16 June
Swimming Lessons Years 2-4 
Wednesday 14 June
Careers and Pathways Expo Years 10-12
Sunday 11-13 June 
Cadet Camp Years 7&8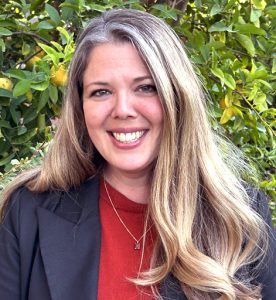 One of the greatest joys I experience at our school is walking around our beautiful campus and witnessing the incredible achievements of our students and staff.
I am captivated by the vibrant energy that emanates from our bustling classrooms and creative spaces. The walls are adorned with impressive artwork and work samples, showcasing the immense talent of our students. These daily trips reinforce the dedication and hard work invested by our teachers, staff and students. It is a true privilege to witness the growth and accomplishments of our students and staff. 
The College has remained a hive of activity with excursions to the Baldivis Children's Forest, Year 11 Outdoor Education Camp, Cross Country Carnival and Years 10 to 12 examinations, in addition to normal classroom activities. All of these rich experiences require a great expenditure of effort and energy. 
As we approach the upcoming long weekend, we would like to remind our students, staff, and families to prioritise self-care and wellbeing. The school year can be demanding, and taking breaks and recharging is essential. Whether you spend quality time with loved ones, engage in hobbies, or simply relax, we hope you all have a refreshing and enjoyable break. Remember, a well-rested mind and body are vital for success. 
Thank you for your ongoing support and dedication to the achievements of our students. Together, we can continue to create an environment where students thrive and reach their full potential.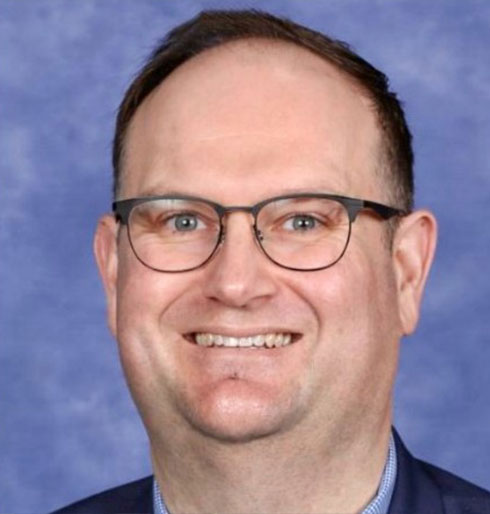 Deputy Principal (Acting)
As we near the end of another remarkable term, we want to take a moment to touch base with you and share some exciting updates and reflections. 
Prioritising Student Wellbeing 
At Tranby College, our students' health and safety are at the core of everything we do. With that in mind, we kindly remind parents, guardians, teachers, and students about the potential risks associated with energy drinks – typically soft drinks containing high amounts of sugar, caffeine and other legal stimulants.
We strictly prohibit the presence of energy drinks within our school premises and during school events. It is vital for all of us to be aware of the harmful effects these beverages can have on our young people. By avoiding energy drinks, we help ensure our students' overall wellbeing, promoting better focus, quality sleep and improved academic performance. Your collaboration in maintaining a safe and healthy environment for all our students is genuinely appreciated. 
Embracing Diversity and Inclusion: Reflecting on Pentecost 
Mrs Goforth and I recently had the privilege of attending the Uniting Church of WA Pentecost celebration. This remarkable event served as a touching reminder of the immense power of diversity and inclusion. The message of the first Pentecost deeply resonates with us at Tranby School – it guides our work. We are driven to create an inclusive environment where every school member feels valued, celebrated, and empowered. Embracing diversity enriches our community, allowing everyone to flourish and reach their full potential. We take immense pride in upholding these values in our interactions and throughout our students' educational journey. 
As we approach the conclusion of another term, let us reflect on the significance of maintaining a safe and nurturing school environment, fostering continuous professional growth, and embracing the diverse tapestry that makes our community truly special. Your unwavering support in our shared mission to provide an exceptional education, nurturing the holistic development of every student, is truly valued and appreciated. 
Head of Junior School (Acting)
The wonderful start to Term has continued on its busy and interesting path, with lots more learning activities both on and off campus.
Year 5 Assembly 
We are all extremely proud of the Year 5 cohort and staff for their well planned and executed assembly last Friday. Their focus was on another one of our core values, collaboration.
Students reflected on their time at camp by expressing how important it is to listen to others, share ideas and work together. Our Junior Years Choir performed The Acknowledgement Song – Whadjuk Country to commence the Assembly. It was a beautiful performance and a big thank you must go to all students involved and for Mrs McLernon's hard work to ensure a successful performance. It was also lovely to catch up with many parents after the assembly for morning tea. 
Mrs Barber announced the winners of the Interhouse Cross Country Carnival. Congratulations to Karla for winning this event. Spud, the spirit bear, was awarded to Marra for having the most participants on the day. Well done to everyone for 'giving it a go', now we look forward to the Interhouse Athletics Carnival next term.  
Swimming Lessons 
The Year 2 to Year 4 students commence swimming lessons next Tuesday 6 June.  Please read Mrs Barber's message in Paperly, to ensure all students are well prepared for this fun activity. 
Baldivis Children's Forest Excursion 
On Wednesday, our Year 4 students visited the Baldivis Children's Forest, where they wandered through multiple walk trails to explore and learn about the biodiversity of the local environment. The students had a wonderful time.
Thank you to Mrs Williams for coordinating this fun and educational activity.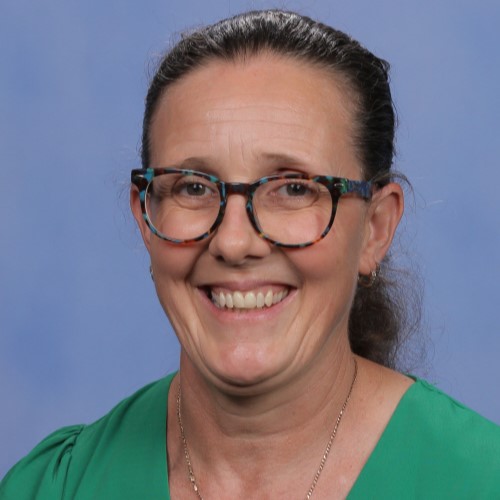 Head of Senior School (Acting)
It has been a busy time at Senior School, with our Years 12, 11, and 10 students completing their exams marking the end of their Semester One studies.
We commend our students for their hard work and dedication throughout the exam period. They have demonstrated resilience and determination in preparing for these assessments and we are confident that their efforts will yield positive results.
We would also like to express our gratitude to the teachers and support staff, who provided guidance and extra help to our students during this challenging time. 
Cyber Safety 
Last week we welcomed Susan McLean as a guest speaker. Susan is an expert in the field of Cyber Safety. Previously a Victorian Police Officer, she is now dedicated to educating young people about the responsible use of technology.  
Susan highlighted the importance of online safety, responsible digital citizenship, and the potential risks associated with the internet and social media. Students gained practical tips to protect their privacy, handle cyberbullying and make informed choices in the digital world. Susan's engaging and informative talk empowered our students to make safe choices and act responsibly. 
We encourage parents to continue the conversation about online safety at home and support their children in applying the lessons learned from Susan's session. Cyber safety improves when all school community members support one another to prioritise the wellbeing and education of our students.
First Nations Culture at Kindy

On Tuesday the 23rd of May the Kindy students respectfully welcomed Cyril and Destiny from Milliyaan Aboriginal Services to our school.
We started the visit with the First Nations' tradition of having a face or hand painted. Then we learnt how to sing Heads, Shoulders, Knees and Toes in Noongar. We listened to Cyril tell the Dreamtime story of how the Ninni Ngingyaan (echidna) got its quills.
We also explored the movements of a willy wagtail, goanna, emu, echidna and kangaroo. Some of us were lucky enough to scratch a design into a boomerang using sticks.
It was such a wonderful experience together to share together! 
Pizza Day is coming!
Next Thursday 8 June is Pizza Day – all your favourites will be available and at only $2.50 per slice! Pizza menu includes:
The Tranby Original
Meatlovers
Margherita
Hawaiian and
Chicken with BBQ Sauce
You can order via QuickCliq (quickcliq.com.au) or over the counter (cash or eftpos). If you child is in Junior School, just place cash in their lunch order bag.
For students attending swimming lessons on Pizza Day – orders can still be placed & pizza will be available to collect on their return. 
Pizza will be available for sale via our canteen counter at recess & lunch breaks, alongside our other daily offerings!
Swimming Lesson Lunch Orders
For students in Years 2, 3 and 4 who are attending swimming lessons, the canteen will still be accepting lunch orders.
For students arriving back from the pool at the later time, lunches will be prepared just prior to their return. 
The Tranby Community is always looking for opportunities to help others.
This term in Service Learning, we are collecting socks for people in need. Did you know that socks are the #1 requested item at homelessness centres? They're in short supply here in Perth and we want to help change that.
It is part of Uniting WA's Cosy Toes appeal and we are collecting new pairs of socks of all sizes, shapes and colours.
Students can drop the socks off at either the Senior or  Junior School Administration Office or to Mrs Prinsloo's Office. The socks must be new – we can't accept used second-hand ones.
Last year we collected 373 pairs of socks to the value of $1865! Let's beat that effort this year and do all that we can to keep people who need support in our community warm through winter.
Read more at unitingwa.org.au/get-involved/cosytoes/ 
Henrietta Prinsloo 
Coordinator of Service Learning 
On Monday the 29 May our Emergency Services Cadets visited XLR8 Assault Course in Baldivis.
This unique outdoor obstacle course is a great venue and was full of challenges for our cadet team. We learned more about resilience, teamwork and most of all, that getting muddy is a lot of fun!
The Cadets were complimented on their outstanding behaviour, commitment and determination to get through the course even when it got tough – well done cadets! 
Kerrie Miller 
Cadet Leader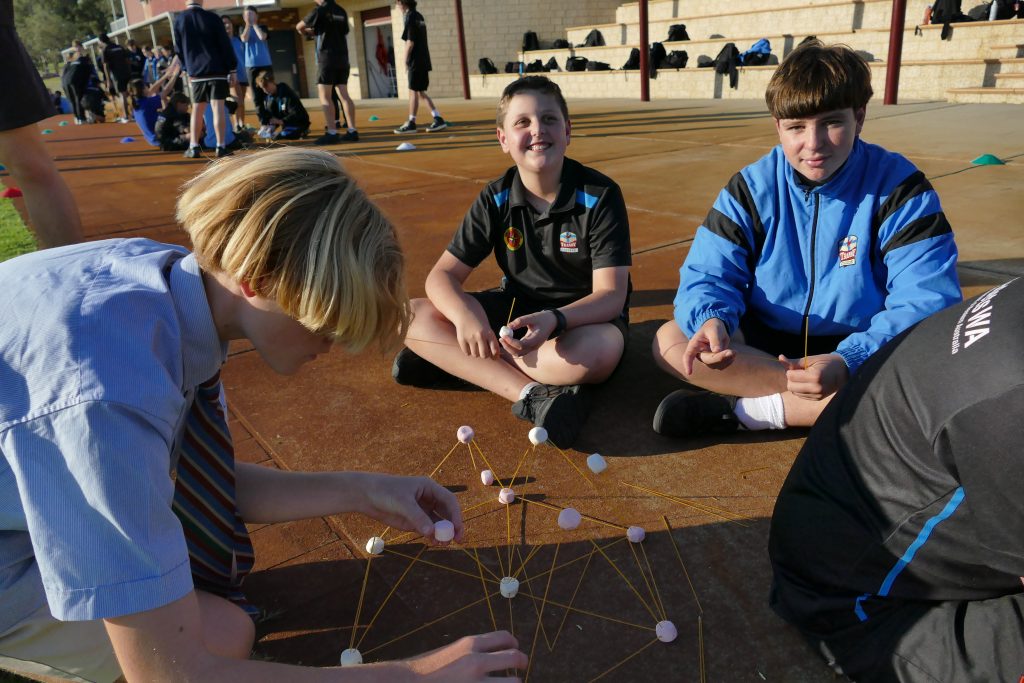 Read all about it at the Library
WA Premier's Reading Challenge 
Reading can spark our imaginations and is one of the best ways to improve literacy and develop clever brains. So to encourage reading, our libraries are offering extra incentives for students to participate in the WA Premier's Reading Challenge running from now until September.
Our Junior and Senior Reader of the Month will be recognised at assemblies and in our media, as well as receiving a certificate and prize. At the end of the challenge in September, two students will be awarded the Tranby Top Reader for both Senior and Junior Schools. There is also a $100 book voucher up for grabs!
To be eligible, students will need to enrol in the WA Premier's Reading Challenge as a Tranby College student and read a minimum of 12 books. 
Parents and guardians can help too by encouraging students to participate. Make sure your child signs up and get reading at PremiersReadingChallenge.wa.edu.au 
Childrens Book Council of Australia Judges Speaking at Tranby 
Tranby College is delighted to host the Childrens Book Council of Australia (CBCA) Book Week Judges Shortlist Showdown event.
Come along and hear from the judges about the 2023 Shortlisted books for the CBCA Book of The Year Award and discover a great way to connect with your children through books. Many of these books are available now in the College libraries. 
You are welcome to join us on Tuesday 6 June from 4:45pm to 6:45pm, with refreshments and networking from 4:15pm in the Tranby College Staff Lounge, Senior School Administration Building.  
All bookings and details are through CBCA at trybooking.com/CHYWL 
Happy Reading from your library team! 
Jane Stanton, Louise Moreton, Julie Eliott, Diana Maddigan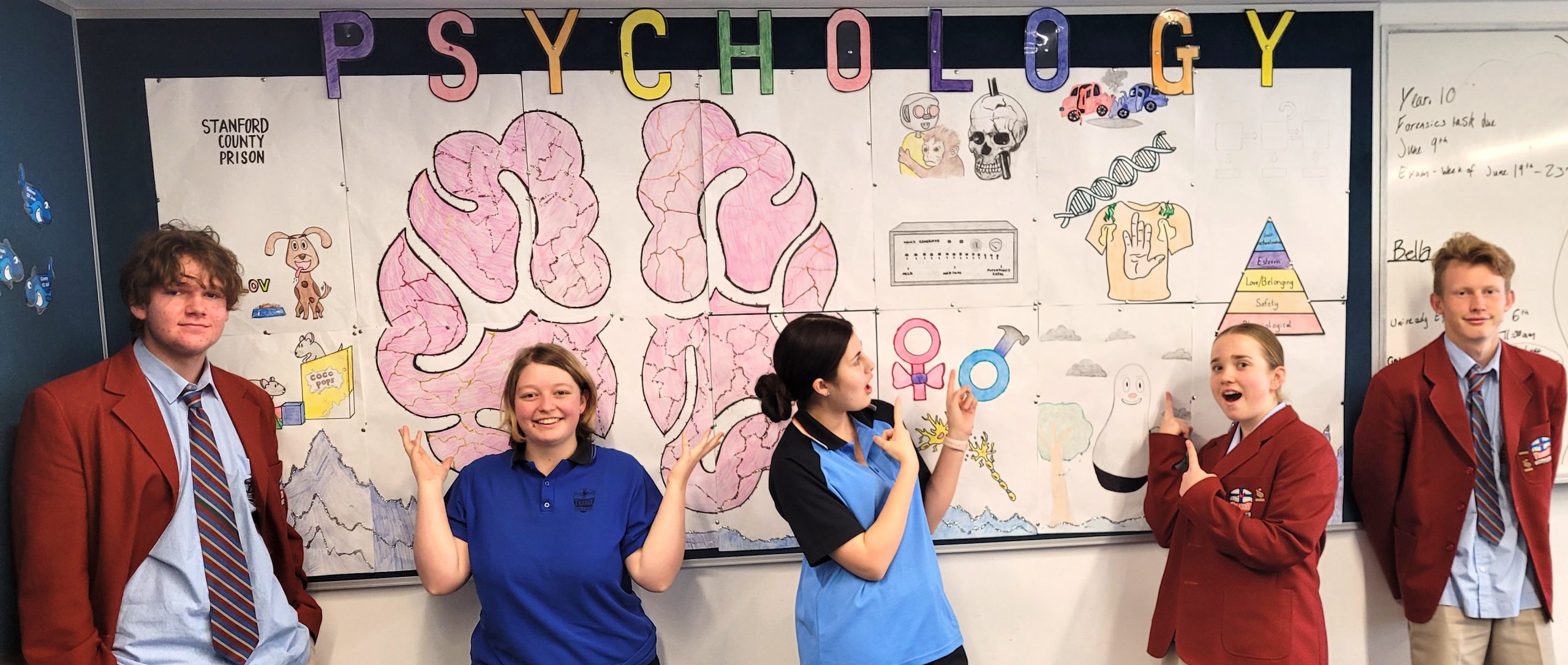 During exam week the Year 11 General Psychology students created a mural that highlights the brain and studies that we have done in class. It brightens the room and reminds us in a visual way of everything we've learned.
Well done to all the students who contributed! 
Melissa Rossiter  
Psychology Teacher 
One way of providing a safe, healthy environment where all students can learn and thrive is know when to keep your child home from College when they are unwell.
Deciding when to keep a sick child home from school is not always easy. It is important for children to attend school and for some parents and guardians, staying home means missing work. However, when a child is truly sick, they need to stay home in the care of an adult to get well and to prevent spreading illness to others.
Nurse Finch has provided information on common conditions to help you decide. Read more at tranby.wa.edu.au/unwell-children/
Once you've made the decision to keep them at home make sure you let us know by emailing  absent@tranby.wa.edu.au
Careers and Pathways Expo
Tranby's vision is "To inspire and empower every student to identify and realise their hopes and dreams".
The annual Careers and Pathways Expo supports students to navigate choices about future education and employment – it also helps parents and guardians understand their child's options and help guide their choices.
The event will provide Years 10, 11 and 12 students and their families with information and insight into a variety of career paths, connecting them with industry professionals and education providers to foster career exploration and planning.
If you haven't already, save the date of 14 June. 
Further details will be sent via SEQTA and bookings are at tranbycollegeevents/CareersExpo