Monday 21 August
Mid Term Break – the College will be closed
Sunday 17 September
Tranby Day Award nominations close
Friday 22 September
Tranby Day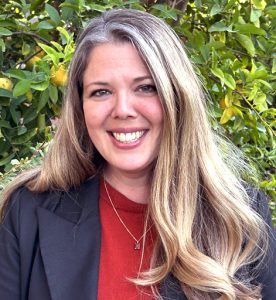 From the Principal (Acting)
As the Mid Term Break of Term 3 arrives, a wave of events and reflections sweeps through the corridors of Tranby College. Matilda fever was rampant this week and has cast a poignant reminder upon us, underlining the significance of breaking down barriers and challenging perceptions.
The Matilda's journey ignited conversations about the power of compassion, dismantling stereotypes, and embracing opportunities. Thank you to all that participated in wearing Green and Gold. It certainly served as a great reminder of the strength in community, and what a privilege it is to be a part of the Tranby Community.
The Tranby Community thrives on its unwavering commitment to fostering strong bonds and engaging interactions. Through a shared sense of belonging and inclusivity, Tranby cultivates an environment where students, parents, guardians and staff collaborate to develop a diverse range of perspectives and talents.
Amidst the bustling energy of the Term, a Mid Term Break offers the opportunity for rest and rejuvenation. This pause offers students and staff alike a chance to recalibrate, to step back from demanding daily routines and recharge their spirits. It's a moment to explore new avenues of self-discovery, to nourish the mind and body, and to return with renewed vigour for the challenges that the remainder of the Term promises.
I hope all of the Tranby Community has a restful weekend, and I look forward to seeing what Book Week has in store for us all next week upon our return.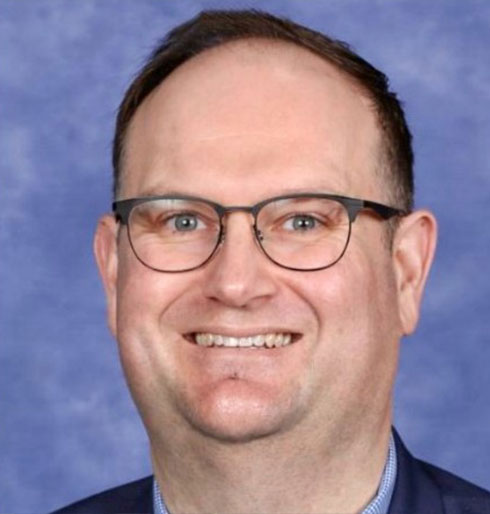 Deputy Principal (Acting)
I trust this message finds you immersed in positivity and vibrant energy.
Recently, I had the honour of attending a conference in Brisbane, a wonderful opportunity to connect with fellow educators and explore diverse schools. Among these enriching experiences, one particular visit resonated deeply with me, and I am excited to share its essence with all of you.
While in Brisbane, I had the pleasure of reuniting with a dear colleague, Meagan King, Deputy Principal at Canterbury College. Meagan's infectious enthusiasm and unwavering dedication to nurturing a positive atmosphere left an indelible mark. She graciously invited me to a Senior School assembly when she spoke to her students.
Meagan's narrative unveiled a heartwarming tale centred around Scarlett, a spirited young girl, and her mother, Tiania. Through the medium of TikTok, they harnessed the power of daily self-affirmations to radiate positivity. The simplicity yet profound impact of affirmations like "I love my hair," "I am beautiful," "I am a superhero," and "I love my brown skin" reverberated through the assembly hall, evoking smiles and a sense of warmth. You can experience the uplifting video here.
What left an indelible mark was Meagan's call to action for her students. She posed a question that stirred deep introspection: when did we, as adolescents and adults, cease celebrating our individual strengths and embracing our uniqueness? This thought-provoking inquiry led me to ponder the influence of cultural norms on this perspective.
Does our Australian culture unintentionally distance us from self-affirmation, or is there more to uncover? Should we overcome our inhibitions and embrace the power of positive self-praise?
With this reflection in mind, I urge every member of the Tranby Community — students, staff, families and friends — to embrace the transformative power of positive self-affirmations. Today, I state with unwavering confidence, affirming that "I am loved," "I am intelligent," "I am compassionate," "I am courageous," and "I am worthy."
Let us rekindle these truths within ourselves and bask in the radiance of positivity that resides within each of us.
Meagan's insight delved further. She shared that the mother often faced unkind remarks in some of Scarlett and Tiania's TikTok reels. This highlights a concerning trend — the prevalence of negativity within our digital spaces. As we navigate the intricacies of social media, the ease with which hurtful comments are shared, often without consideration for their impact, is disheartening. It reminds me of a valuable lesson my mother instilled: "If you lack kindness in your words, it's best to say nothing at all." These words hold even greater significance in our current digital age.
In light of this, Meagan introduced me to an empowering approach — a philosophy perfectly aligned with the sensibilities of our tech-savvy Generation Alphas and screenagers — 'Just Scroll On.' This succinct phrase encapsulates a profound truth: if our words lack kindness or constructive intent, it's wise to move forward gracefully. Let's embrace this principle not only in our virtual interactions but also in our everyday encounters. When our words lack positivity or value, let us move forward with grace and just scroll on.
And so, to our dear Tranby Community Members, I extend a heartfelt challenge to you all — to wholeheartedly embrace the magic of positive affirmations and to embody the mantra of 'Just Scroll On.'
Through this, we can uplift ourselves and those around us, fostering a digital and real-world environment adorned with kindness, empathy, and encouragement.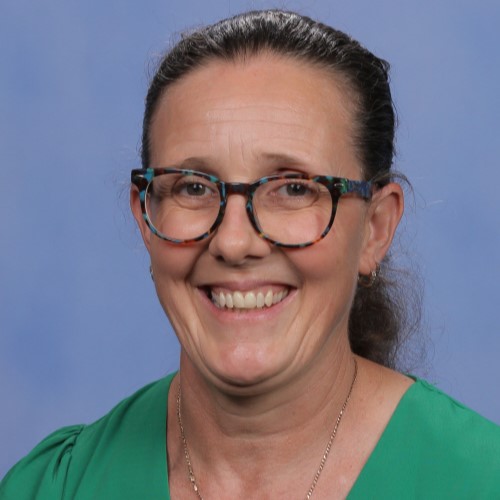 Head of Senior School (Acting)
I would like to thank everyone for a very successful first half of Term 3 and wish you all a fantastic break, it is well deserved.
Year 9 Camp
We are especially proud of our students who attended the Year 9 Camp earlier this term at Lake Leschenaultia.
In the expedition styled program, they learnt basic bush survival skills, orienteering and camping. On the more leisurely side of things, they were able to enjoy a long hike on the Bibbulmun Track and mountain biking. The conditions were wet and cold, however the students coped well and embraced the challenges that faced them over the four days.
Great work students, and a special thanks to the staff who made the camp a success.
Tranby Day
Coming up in the second half of the Semester is Tranby Day, a celebration of our community and traditions but most importantly a time for us all to come together.
It is the last major social event for our Class of 2023 before Valediction and we hope it is a memorable day for them. Staff and students have already been working together on a range of activities for us all to enjoy and we are excited to see what they have in store for us.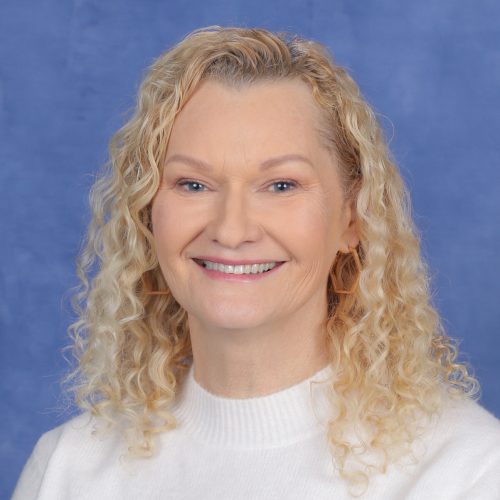 Over the past five weeks, our Junior School has been filled with positive events including incursions, co-curricular activities and the welcoming of our new Leadership Team.
One event that stands out is the Junior School Inter-House Athletics carnival. It was an incredible day, blessed with fantastic sunny weather and enjoyed by all who attended.
The day ran smoothly with students participating in a range of events from running races to relays and our whole school Tug-of-War which finished off the day.
It was great to see students and families dressed up in their House colours and cheering on their peers. Overall, I was impressed with the enthusiasm of the students, willingness to join in the activities and co-operation with staff on the day.
Thank you to Ms Barber who went above and beyond to ensure they day was success and thank you to staff who all made an effort to ensure the students enjoyed the carnival.
We have an exciting end of Term 3 planned, and I very much look forward to more fantastic events such as Tranby Day.
Enjoy the break!

It's almost here!
Tranby Day is all about students, parents, guardians, and staff coming together to acknowledge our history, achievements and have fun.
There are a range of activities, performances, and Tranby traditions. The event includes our Foundation Assembly, Grand Relay, Junior School & Year 7 Learning Journey and Students' Fair!
Parents, guardians, extended families and Alumni are all very welcome.
If you haven't RSVP'd yet – do it now! We'd love to see all the Tranby Community having fun together.
Please let us know if you are coming so that we can confirm arrangements. CLICK HERE
Tranby Day Award Nominations
The Tranby Day Award is all about celebrating a person or a group of people who make a significant contribution to the Tranby Community.
This is your chance to show your appreciation for someone who you believe has made a positive impact on your families journey with Tranby. It could be a student, a parent, a guardian, a staff member, a family, a class, an organisation, or member of the local community.
Most importantly the person or people involved must embody the Tranby Values of Respect, Integrity, Service, Collaboration and Commitment.
Voting is now open, and we encourage everyone to participate. CLICK HERE TO NOMINATE SOMEONE
The College would like to express a special thank you to Aussie Curruthers, who is better known in the Tranby Community as Gramps.
Volunteering in Pre-Primary every Friday, Gramps assists teachers with activities and shares his wealth of knowledge with all.
Gramps started helping at the College when his grandson started in Kindy over 15 years ago. During recess and lunch Gramps eats with the students and plays with them in the playground.
He is a much-respected, well-loved figure with students and staff alike.
Earlier this year Gramps celebrated his 80th birthday. We all showed our appreciation with a special gift and a morning tea.
Thank you Gramps! We cherish you and all the joy you bring to our students and staff.
Coming up on Wednesday August 30 is a surprise Canteen Theme day!
The Canteen Team are keeping the details under lock and key for now, but they assure us you will love it.
We can't wait!
No pre-ordering required.
Matilda's Green and Gold Day
On Wednesday August 16, the College celebrated the Matildas making it into the FIFA Women's World Cup Semi-Finals by wearing green and gold.
Students dressed up in extravagant outfits to help celebrate this massive achievement by our national team.
The entire College will be cheering the teams on over the final weekend of the FIFA Women's World Cup.
Last Wednesday night was the IPSHA Speakers Challenge at Wesley College and the Tranby Community was very excited to have been represented by Alicia Jefferies!
In front of a huge crowd Alicia presented a four-minute-long speech to the audience and judges. She was in competition with some very talented Year 3 and 4 students from a range of Perth Colleges and Schools and put in a tremendous effort.
Well done Alicia – we are proud of you.
Our very talented students are in this year's  Act Belong Commit YOH Fest. 
The event fuses the fun of the Arts with health education, in epic performances across four nights in Mandurah.
We would love you to join us in cheering on our students at the Boardwalk Theatre.
Secure your ticket now by selecting Act Belong Commit YOH Fest Peel Heats – Thursday on the website.
Last Friday 15 Tranby students and 3 staff participated in the 2023 School Sleep Out to raise money for Anglicare WA's Street Connect.
Alongside many other Perth schools and colleges, they spent the night at Optus Stadium learning what it might be like to be homeless.
On arrival everyone completed a range of tasks commonly undertaken by people sleeping rough. Students experienced first-hand how hard it was to obtain personal identification, deal with the Justice of the Peace and places like CentreLink, check into emergency accommodation and find fresh clothing and food to keep warm.
With nothing but a sheet of cardboard between their sleeping bags and the cold concrete, students and staff then tried to sleep outside in the stadium with lights, noise and the wind trying to keep them awake.
It was an experience they'll not forget easily.
Our Tranby students raised $4464, with the event raising $181,899 overall – that's almost $20,000 more than the original goal!
Well done to our incredible students and a special thanks to staff who also spent the night outside alongside them.
It has been a fantastic half of Term 3 and we are proud of everything achieved so far.
Now it is time to rest, recuperate and get excited for all that is yet to come.

IF YOU HAVE ANY QUESTIONS, SUGGESTIONS OR FEEDBACK PLEASE LET US KNOW.